Do you wish to go over your company's firewall or watch Netflix from another country? Would you like to surf safely on a public network while using the Edge Android or iOS apps? Maybe all you want is for Microsoft to cease tracking your internet history. In any event, when using Microsoft Edge, you may secure your browser via connecting to a Virtual Private Network (VPN).
VPNs function by encrypting your network communication and passing it over a secure tunnel. This prevents any others from reading your information. Your Internet Service Provider (ISP), hackers, and network administrators are all included. You can even impersonate your location and obtain access to geo-blocked sites by using a VPN.
1. Browser extensions vs. Dedicated VPNs
You might be tempted to install a browser extension if you're seeking a quick approach to secure your internet traffic. Installing a specialized VPN program, on the other hand, is nearly always preferable.
Using a proxy server extension is similar to using a VPN service in that it routes your traffic through a server somewhere else in the world, but there are several crucial distinctions to consider. To begin with, the firm that runs the proxy server may not be as committed to privacy as a VPN service. They can't see what you're doing on a particular website, but they can determine which ones you visit and also how long you stay on them.
Browser extensions can only encrypt your browser's traffic at best. That implies that whether you use P2P networks, email or messaging applications, or anything else to connect to the internet other than your browser, your traffic is likely exposed for anybody to read. A correctly set up VPN program, on the other hand, encrypts all network communication from your device.
2. Bypassing firewalls using a VPN
A VPN can let you get beyond the firewalls at your company or university. Some corporations or institutions, on the other hand, may have additional ways of discovering what you're doing online. Some companies, for example, include technologies that allow employees to record keystrokes or examine a computer screen in real-time.
Furthermore, while a network administrator may not be able to see what you're doing when connected to a VPN, they may be able to detect its use. They may even be able to estimate what you're doing online based on the quantity of data you consume. Before attempting to use a VPN, check your provider's acceptable usage policy to verify if this is allowed. Below, we have listed the best VPNs for a Microsoft Edge browser.
3. Best VPN for Microsoft Edge Browser 2023
3.1 NordVPN – Best Overall Microsoft Edge Browser VPN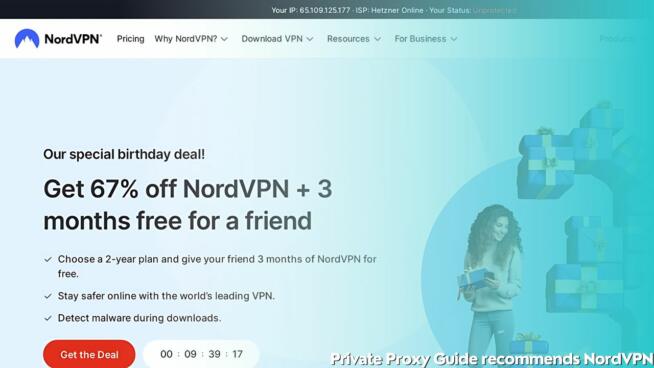 NordVPN has an in-built kill switch – when the VPN connection is broken, this allows you to block Microsoft Edge traffic. This service keeps no logs and encrypts data with 256-bit AES encryption. You can safeguard your desktop PC, mobile, and any other devices you have with up to six simultaneous connections. Apps for Windows, macOS, Linux, Android, and iOS are available. For certain routers, a manual installation is also an option.
NordVPN can give you secure access to almost all major streaming services. It has tens of thousands of high-speed servers in more than 60 countries. As a result, it's a fantastic option for accessing geo-blocked websites as well as day-to-day browsing.
Pros
Lightning fast and reliable streaming speed
Provides safe, encrypted connections.
Worldwide server network of over 5,000 servers.
Cryptocurrency payments available
Customer assistance is available via live chat 24×7.
Cons
You may choose server locations in apps, but not individual servers.
3.2 ExpressVPN – Fastest VPN for Microsoft Edge Browser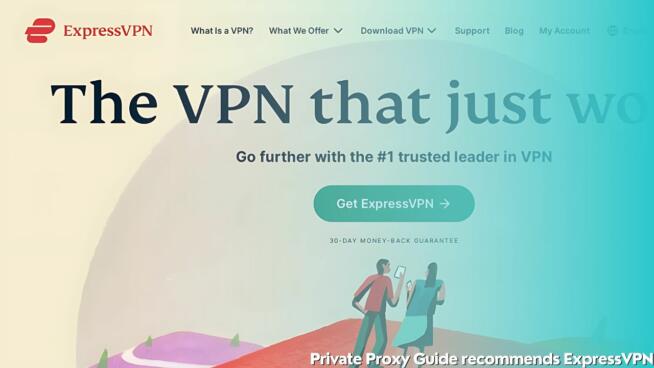 Hulu, Amazon Prime Video, and BBC iPlayer are among the services unblocked by ExpressVPN, which has servers in over 90 locations. As a result, it's ideal for both regular internet use and streaming. Because Microsoft Edge isn't the quickest browser available, it's critical to use a VPN that doesn't add to the slowness.
ExpressVPN's safety features include a 256-bit AES encryption and have perfect forward secrecy, DNS leak prevention, and a kill switch that prevents web traffic from continuing if the VPN connection is lost. Because this VPN is headquartered in the British Virgin Islands, it is not subject to the same data retention rules as many other VPNs, and thus does not keep any logs.
Apps for Windows, Mac, iOS, and Android are available. It is also manually installable.
Pros
Top-notch encryption, security, and privacy.
Your privacy is protected by high-grade security measures and a no-logs policy.
A quick and reliable option that works wonderfully.
Over 3,000 servers in over 94 countries.
Cons
Allows only five connections at once
3.3 Surfshark VPN – Best Budget VPN for Microsoft Edge Browser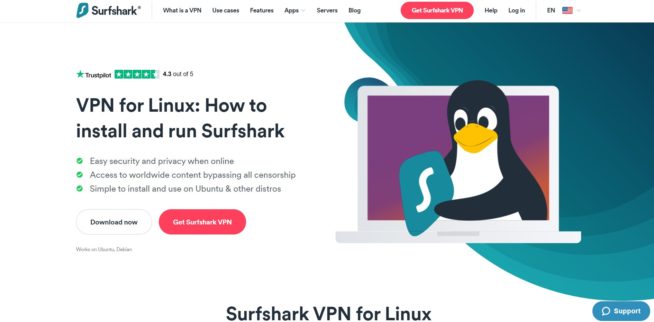 Surfshark is a low-cost provider with over 1,700 servers in more than 60 countries, making it simple to access a high-speed, low-latency connection from any place. This VPN allows you secure access to Netflix, BBC iPlayer, and Amazon Prime Video, among other services.
Even better, it allows you to connect as many devices as you like, so you'll never have to browse the internet without protection again.
A kill switch, 256-bit AES encryption, and protection against IPv6, DNS, and WebRTC breaches are the key security features of Surfshark. There's also a NoBorders option that overcomes internet filtering across countries. You have the option of paying with Bitcoin, Ethereum, or Ripple. Apps for iOS, Windows, macOS, Android, and Linux are available from Surfshark.
Pros
Strong security features and a log-free policy.
All but the most obstinate services are unblocked.
No connection limit.
Live chat option for solutions
Cons
Some servers are significantly slower than others.
3.4 PrivateVPN – Good Streaming VPN for Microsoft Edge Browser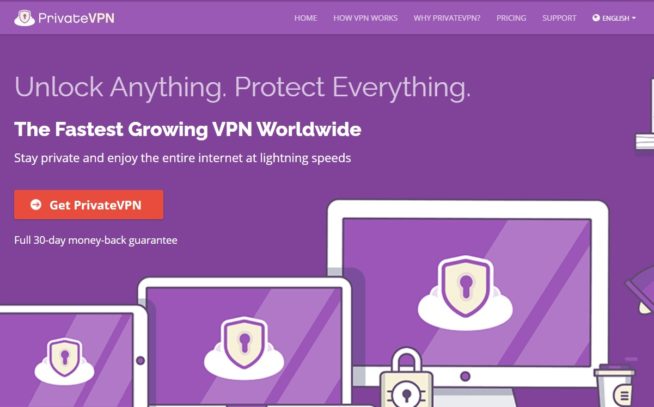 PrivateVPN is a lightning-fast VPN service that supports up to six simultaneous connections and has high cross-platform compatibility. It has a little influence on page load time, which is essential when using a browser like Microsoft Edge.
It uses 256-bit encryption to safeguard your network traffic and does not save any personally identifying information. A kill switch is included, as well as DNS and IPv6 leak prevention. If you have any issues, there is also a live chat option.
PrivateVPN unblocks sites like Hulu, Amazon Prime Video, Youtube, and more. Movies and videos take a few seconds to load due to their fast speed.
Pros
Remarkable level of privacy and security.
Fast and dependable servers.
Apps for Windows, macOS, iOS, and Android that are simple to use
A wide range of websites and services can be unblock
Cons
There are just a few servers to pick from.
Manual customization is required in China.
3.5 CyberGhost – Safe VPN for Microsoft Edge Browser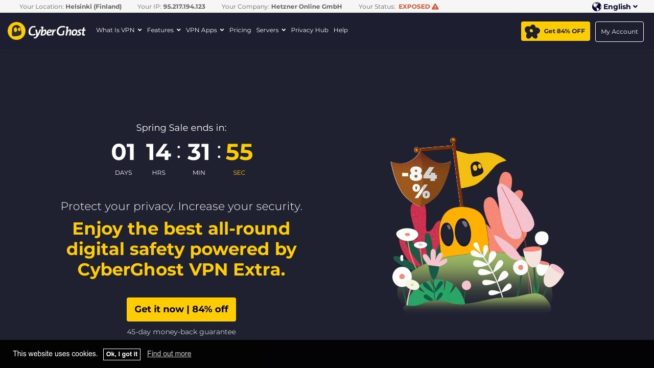 CyberGhost eliminates the need to install specific anti-malware and ad-blocking plugins. You can choose from a list of services, such as "Unblock Streaming" and "Surf Anonymously," or you can select a specific server. With the ability to connect to seven devices at once, a single account can secure all of your household's gadgets at the same time.
CyberGhost has a kill switch, 256-bit encryption, and compulsory HTTPS redirection. It does not keep track of any personally identifiable data. The network spans more than 5,700 servers in more than 90 locations, some of which are DDoS-protected.
Apps for macOS, iOS, Windows, Linux, and Android are available. Some wireless routers can be manually configured to function with it.
Pros
Easy to use application.
One of the fastest streaming servers.
Live chat help that is dependable and competent 24×7.
45 days money-back guarantee
Cons
4. Installing a Virtual Private Network (VPN) on Windows 10
The majority of VPNs include simple-to-use software that makes the setup procedure much easier. You may not have the user privileges necessary to install extra apps depending on where you're attempting to access them from. In this scenario, you can manually set up a VPN connection.
To begin, go to the bottom-left corner of the screen and click the Start button.
Further, select one of the following options: Add a VPN connection in Settings > Network & Internet > VPN
Leave the VPN provider box blank (it should say "Windows (built-in)") and click OK. In the space below, give your link a name.
Look up the address of the server you want to connect to in your VPN's server list. If you can't locate the list, check for a Linux setup guide from your provider, as this step is essential for certain systems. In the Server name or address box, type the address.
From the VPN type selection, select your desired protocol. You'll need to input a pre-shared key if you pick L2PT/IPSec. This information may be found in your VPN provider's L2PT/IPSec setup instructions.
In the User name and Password boxes, type your VPN login credentials. Leave the Remember my sign-in info box empty if you're using a shared computer.
Save the file. If you click the Network icon in the notification area just on the right-hand side of the taskbar, you should be able to see your VPN connection. After that, click Connect.
Finally, go to a website that shows you where your IP address is. If your true location is visible, the VPN isn't set up correctly. We recommend double-checking the server address and referring to your provider's setup instructions. Everything is operating as expected if the website displays the location of the server you selected previously.
5. Microsoft Edge VPN FAQ
5.1 Is it possible to utilize a free VPN with Microsoft Edge?
Although it is theoretically feasible to use a free VPN with Microsoft Edge, we do not recommend it for a variety of reasons. Free VPNs typically lack the same network infrastructure as premium VPNs, and they also have a far larger user base. Slow browsing speeds, failed connections, and, in certain situations, data caps or queues happen as a result of this.
Because free VPNs cannot earn directly from their consumers, they must pursue alternative sources of revenue. Advertisements are displayed on the pages you visit, and cookies are used to follow you for long periods of time. They might utilize the information for themselves or sell the profile they've created to an unknown third party.
5.2 What's the best way to turn off VPN in Microsoft Edge?
We encourage that you maintain your VPN connected at all times, but if you need to disconnect, deactivating a VPN in Microsoft Edge is a straightforward process. If you're using a PC or Mac, go to the taskbar and click the VPN icon, then disconnect. Open the VPN app on your mobile device and select Disconnect.
VPN Service


www.nordvpn.com
NordVPN
Review
Price: $11.95 $3.71/month
Servers: 5500+ in 59 countries
Simultaneous connections: 6
Jurisdiction: Panama
Payment: PayPal, AmazonPay, Crypto, Google Pay, Klarna
Torrenting: OK
Unblocks US Netflix: Yes
Dedicated IP: $70/yr
TrustPilot Score: 4,7/5
Money-back: 30 days
Extra: Double VPN, Obfuscated servers
Visit NordVPN »


www.expressvpn.com
ExpressVPN
Review
Price: $12.95 $8.32/month
Servers: 3300+ in 94 countries
Simultaneous connections: 5
Jurisdiction: British Virgin Islands
Payment: PayPal, Crypto, AliPay, Klarna,
Torrenting: OK
Unblocks US Netflix: Yes
Dedicated IP: Not provided
TrustPilot Score: 4,7/5
Money-back: 30 days
Visit ExpressVPN »


www.cyberghostvpn.com
CyberGhost
Review
Price: $11.99 $2.25/month
Servers: 6600+ in 89 coutrines
Simultaneous connections: 7
Jurisdiction: Romania
Payment: PayPal, Crypto
Torrenting: OK
Unblocks US Netflix: Yes
Dedicated IP: $51/yr
TrustPilot Score: 4,8/5
Money-back: 45 days
Visit CyberGhost »


www.surfshark.com
Surfshark
Price: $11.95 $2.49/month
Servers: 3200+ in 65 coutrines
Simultaneous connections: Unlimited
Jurisdiction: British Virgin Islands
Payment: PayPal, Crypto, Google Pay, Amazon Pay
Torrenting: OK
Unblocks US Netflix: Yes
Dedicated IP: Not provided
TrustPilot Score: 4,3/5
Money-back: 30 days
Visit Surfshark »


www.purevpn.com
PureVPN
Review
Price: $9.60 $3.33/month
Servers: 6500+ in 140 coutrines
Simultaneous connections: 10
Jurisdiction: Hong Kong
Payment: PayPal, Credit Cards
Torrenting: OK
Unblocks US Netflix: Yes
Dedicated IP: $35.88/yr
TrustPilot Score: 4,7/5
Money-back: 31 days
Visit PureVPN »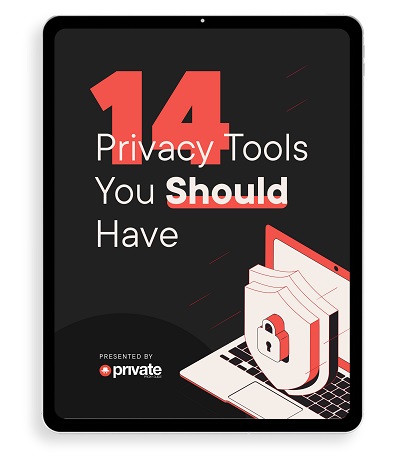 Learn how to stay safe online in this free 34-page eBook.