Sports fans are all over the world, especially MLB lovers! If that's your case, having a VPN might allow you to enjoy the experience. Read on to understand the risks and find a list of the best services you could subscribe to!
1.Risks of Using a VPN
Even though using a VPN can bring you many benefits, it also has some risks you should assess before trying it out.
1.1 You Could Get Banned
If you don't know anything about VPNs, it's completely normal to have trouble understanding how they work.
VPN technology allows you to connect to a server in a different location. Thus, you may be in New York, but you're connecting to a server in Japan.
Many people use VPNs to get access to the content they can't visualize otherwise, for example, different shows and movies in various streaming services such as Netflix and Amazon Prime. That also applies to MLB TV access.
However, there are risks involved. Many MLB TV sites can detect people trying to access their content using a VPN. In other words, they might notice you're attempting to break their rules.
Most streaming services and TVs have strict rules about which countries can watch specific content. Therefore, if the site detects you, you might get banned and you may not be able to access it again.
2. Choosing a Free VPN Is Not the Best Option
Getting a free VPN to watch MLB TV may sound tempting if you're on a budget or don't want to spend money. However, it's not the best choice because it increases the risk of getting banned.
Unfortunately, free VPNs don't have the best encryption methods to protect you when you're trying to access your favorite MLB game.
Even though using a free VPN may sound tempting, many people suggest you shouldn't do that because the risk of getting caught is much higher.
On many occasions, free VPNs don't even work the way you wish. You may try to watch your favorite MLB game, but the encryption method is so weak that the site automatically detects it and doesn't even let you in.
3. You Need a Top-quality Service
Using a VPN is risky, but if you get top-quality service, you have much less risk of getting banned. Additionally, you could get access to everything you want, so why not give it a try?
Thousands of people use high-quality VPNs every day, especially if they're in countries where they can't watch what they love. If you love the MLB, you may not be able to enjoy your favorite sports events. Thus, getting a VPN might be a great alternative for you!
If you have a VPN, you simply need to connect to a server on a different location and start enjoying every MLB game your heart desires. Now, you don't need to go to another country to watch whatever you want – a VPN service can do that for you!
You may feel slightly insecure if you've never used a VPN before, and that's completely normal. However, once you have a list with the right options, you can choose one and have an amazing experience! Stop missing the MLB games you love. With a VPN service, you can enjoy everything you've always wanted.
4. Sports Bring People Closer – Watch MLB TV with a Good VPN
There are millions of people like you – sports lovers! Sports brings people together worldwide because they allow you to connect with others while you enjoy something you adore.
When you watch an MLB game, you might feel the adrenaline on your body as you excitedly root for your team. Additionally, you may meet others with the same love and passion you have for sports, which could be very fun!
However, you can't enjoy any of that unless you have a top-quality VPN by your side. Suppose that you want to discuss the games with fellow fans like you. If you don't hire a VPN service, you probably can't access MLB TV or watch all the events you want.
A VPN can change your experience watching sports because it gives you access to content you can't watch otherwise. At the same time, it protects you, so it's a win-win situation!
VPNs encrypt your data each time you go online, so they are an incredible option if you want to watch your MLB games without worrying about snoopers getting access to your information. Don't waste any more time, start enjoying the benefits they can offer!
5. Best VPN for MLB TV 2021
If you want to watch your favorite games without missing a thing, you must ensure you have access to them. Otherwise, you can't enjoy the players you admire!
Stop feeling bad because you can't watch MLB TV – with the following list of top-quality VPNs, you can turn your life around. They are all trustworthy, budget-friendly, and easy to use, so you should give them a try.
Using a VPN for the first time is not easy, but you can do it. Take a look at the best VPN services you can use to watch MLB TV, compare their features, and choose the one that fits your wants and needs.
5.1 NordVPN – Best Overall MLB TV VPN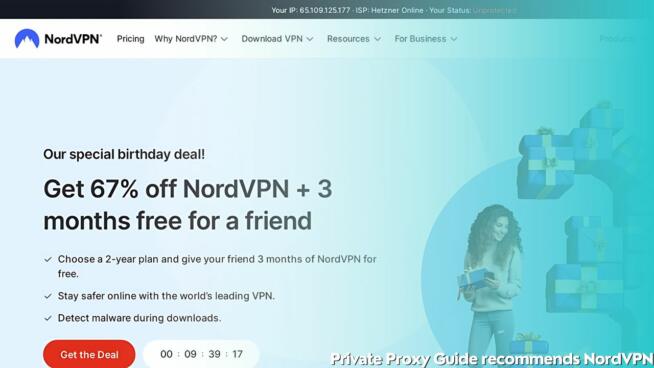 Even though it's in second place on the list, NordVPN is just as good as the previously mentioned service.
If you take a look at people's comments and reviews, you might notice that NordVPN is one of the most popular picks when they want a fast and secure VPN service.
NordVPN has been around for years, and it's a safe service to use if you want to unlock the best MLB content. Now, you only need to focus on egging your team on as you use the VPN to watch all the games you want.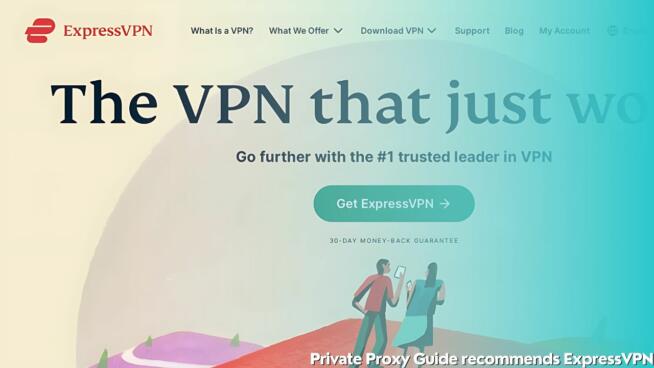 The number one people's favorite VPN service to watch MLB TV is ExpressVPN. With top-of-the-notch security measures and unmatched speeds, you can safely use it to enjoy all the sports events you want.
With ExpressVPN, you never have to worry about missing a good play from your favorite pitcher. Instead, you can easily install the app after subscribing to the service and use it on the device you want.
After choosing the server you want to connect to, access all the MLB games you want and enjoy the benefits of subscribing to ExpressVPN!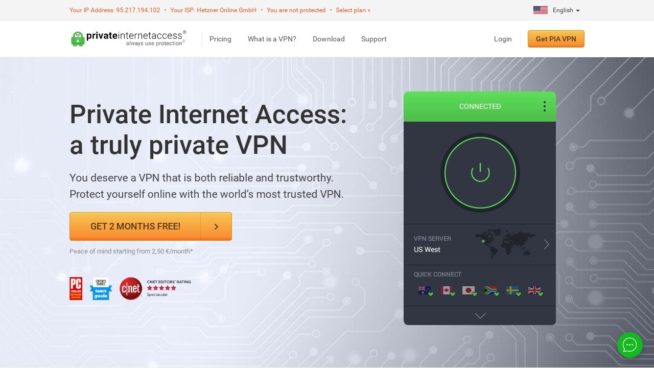 With Private Internet Access, you also get wonderful features. Although it takes spot number three on the list, it is by no means a poor-quality service.
Many VPNs haven't been around for too long, so it may be difficult to read trustworthy reviews about them. However, Private Internet Access started in 2010, and it has a great reputation – everyone says subscribing to it is a good idea!
Private Internet Access has been popular in the sporting world for years because the company supports different athletes. Thus, the VPN service wants to ensure you enjoy your favorite event without worrying about geo-restrictions!
Private Internet Access Review
5.4 PureVPN – VPN With Many Locations for MLB TV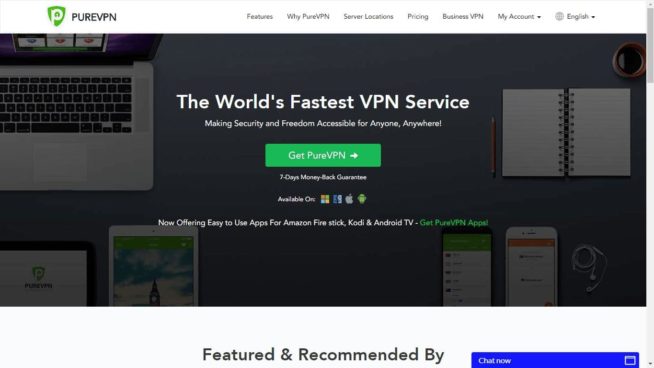 If you've had a long and stressful week at work, you might want to relax on the weekends. Fortunately, sports fans have a lot to watch, especially if you love the MLB!
Watching MLB games can help you unwind from stress. Instead of worrying about your life's hassle, you can focus on the athletes and admire them for their skills. However, if you don't have a VPN like Pure VPN, you can't watch the sports events you want.
In many cases, people feel bad because they're not in a city or country where they can watch their favorite teams. They have to settle with short replays of the most amazing moments because they don't have any other option.
Now, you know it doesn't have to be like that. With Pure VPN, you can easily connect and get access to MLB TV. Start enjoying your games!
5.5 IPVanish – MLB TV
VPN With Many Locations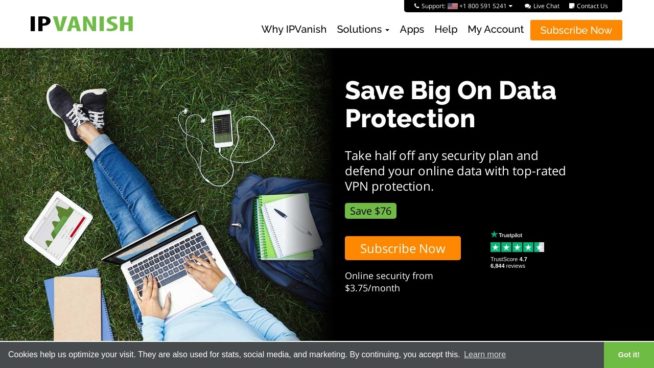 The last spot on the list belongs to IPVanish VPN, which is also a very famous option because it never disappoints customers.
As a sports fan, you need a VPN service that never fails. You want to watch everything live and never miss a thing because many important moments in the MLB happen in the blink of an eye. Thus, having a fast and reliable VPN is crucial if you want to enjoy the experience.
Fortunately, IPVanish is trustworthy, secure, and fast. You can easily install it and get an IP address that works for you. Then, all you need to do is sit back and watch your favorite team's games.
Sports fans are all over the world, and you should never miss the experience of watching MLB TV just because you don't have access to it. With IPVanish, that can change, so you should take advantage of its speed and protection features!
6. Conclusion
Subscribing to the correct VPN service is a great idea if you want to enjoy MLB TV. Since the technology protects you and allows you to connect to servers in other countries, you can happily watch all the games you want – choose the option that works for you and get started today!
VPN Service

www.nordvpn.com
NordVPN
Review
Price: $11.95 $3.71/month Servers: 5500+ in 59 countries Simultaneous connections: 6 Jurisdiction: Panama Payment: PayPal, AmazonPay, Crypto, Google Pay, Klarna Torrenting: OK Unblocks US Netflix: Yes Dedicated IP: $70/yr TrustPilot Score: 4,7/5 Money-back: 30 days Extra: Double VPN, Obfuscated servers Visit NordVPN »

www.expressvpn.com
ExpressVPN
Review
Price: $12.95 $8.32/month Servers: 3300+ in 94 countries Simultaneous connections: 5 Jurisdiction: British Virgin Islands Payment: PayPal, Crypto, AliPay, Klarna, Torrenting: OK Unblocks US Netflix: Yes Dedicated IP: Not provided TrustPilot Score: 4,7/5 Money-back: 30 days Visit ExpressVPN »

www.cyberghostvpn.com
CyberGhost
Review
Price: $11.99 $2.25/month Servers: 6600+ in 89 coutrines Simultaneous connections: 7 Jurisdiction: Romania Payment: PayPal, Crypto Torrenting: OK Unblocks US Netflix: Yes Dedicated IP: $51/yr TrustPilot Score: 4,8/5 Money-back: 45 days Visit CyberGhost »

www.surfshark.com
Surfshark
Price: $11.95 $2.49/month Servers: 3200+ in 65 coutrines Simultaneous connections: Unlimited Jurisdiction: British Virgin Islands Payment: PayPal, Crypto, Google Pay, Amazon Pay Torrenting: OK Unblocks US Netflix: Yes Dedicated IP: Not provided TrustPilot Score: 4,3/5 Money-back: 30 days Visit Surfshark »

www.purevpn.com
PureVPN
Review
Price: $9.60 $3.33/month Servers: 6500+ in 140 coutrines Simultaneous connections: 10 Jurisdiction: Hong Kong Payment: PayPal, Credit Cards Torrenting: OK Unblocks US Netflix: Yes Dedicated IP: $35.88/yr TrustPilot Score: 4,7/5 Money-back: 31 days Visit PureVPN »