Sports fans are very passionate, especially if they love the NFL. If you feel identified, you might want to watch every game and enjoy the best moments of your favorite team. However, you might need a VPN to do so. Read on to find out everything you need to know about the subject.
1. Sports Bring People Together – Are You Ready to Enjoy the NFL?
Millions of people all over the world enjoy sports on a daily basis. They follow their favorite teams and cheer them on. In many cases, they love watching the games accompanied by their friends, family, or other loved ones.
As a sports fan, you probably want to hire all the broadcasting services available so you don't miss the chance of watching each event. However, unfortunately, there are certain things only people from specific countries can enjoy, and the NFL Game Pass is one of them.
The Game Pass is a way for you to watch your favorite team's regular-season games. You can enjoy your favorite sport for only $99.
Each year, thousands of NFL fans in the US take advantage of the opportunity and use the Game Pass to watch and replay the best parts of the games. Nonetheless, you can't buy the Game Pass without a VPN.
2. How a VPN Can Help You
If you're in the United States and want to sign up for a Game Pass, you need an IP address that's located in a different country. You might be wondering how that's possible without boarding a plane and traveling there.
Due to technological advances, now you don't need to travel abroad to have a different IP address. Just by hiring a good VPN service, you can enjoy all the benefits that overseas content offers, for instance, the NFL Game Pass.
People in the United States should connect to a server in Vietnam, Indonesia, India, Laos, Malaysia, or Taiwan to buy an NFL Game Pass. Once they successfully connect to it, they can buy the Pass and have access to live games, highlights, and even replays of games from prior seasons.
Nonetheless, it might be difficult to pay for a VPN service if you've never used one before. Even so, fear not because it's a very simple process and it can highly benefit you.
3. How VPNs Work
Years ago, VPNs were complicated to understand and even more difficult to use. That's no longer the case. You can set up your VPN in less than ten minutes, and use it to access all the content you want, without worrying about your geographical location.
VPNs work by encrypting your data so no one can access it unless you disconnect it and connect back to the server you were using before.
When you connect to a VPN, you can choose a server in a specific location to connect to. Then, you can decide which IP address you want, and you're done! No more worrying about being in the United States and not having access to a Game Pass.
Furthermore, high-quality VPNs protect your information at all times and have a kill switch button in many cases. In other words, if the VPN disconnects, it kills your internet connection so your data is not exposed while you're browsing online.
4. Best VPN for NFL Game Pass 2022
Knowing the basics of how VPNs work and how they help you get a Game Pass might make you feel very excited. However, once you notice all the options you have to choose from, you may probably think you don't even know where to start.
There are hundreds of VPNs, but not all of them are high-quality and good enough for you to pay money and use them for an NFL Game Pass. Take a look at the following top picks, and choose the one you like the most.
4.1 NordVPN – Best Overall NFL Game Pass VPN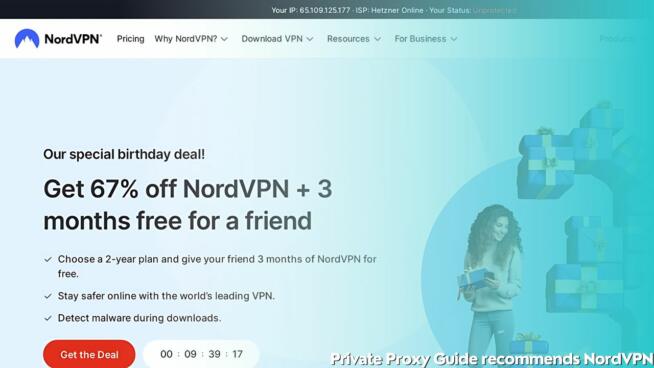 Watching sports can be difficult for someone in the United States, or for someone who's traveling abroad. In both cases, you might not have access to things such as a Game Pass, or to your favorite games.
With NordVPN, you can focus on egging your favorite teams on, and forget completely about where you're located.
All you need to do is to select the server you want, choose the IP address, and start watching your favorite game. NordVPN offers unmatched quality and protection features, which is why it's at the top of the list of best VPNs.
4.2 ExpressVPN – Fastest VPN for NFL Game Pass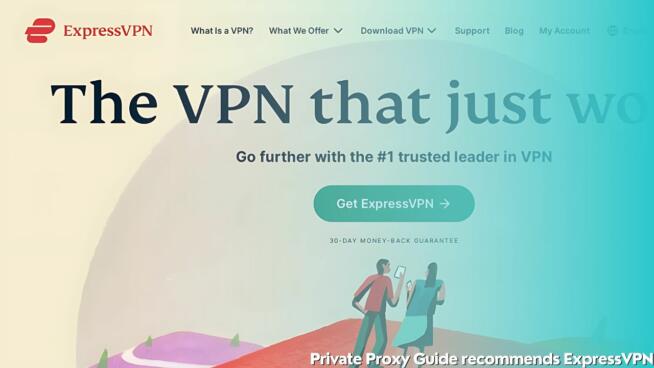 Although NordVPN is the top choice if you want an incredible service and a good price, ExpressVPN closely follows as the runner-up.
As a sports fan, you surely understand how important some games are. You probably count each minute before they start, and never leave the spot until they finish.
Passionate sports fans enjoy every second of the games they watch, particularly if they love the NFL because a lot can happen in a short time. If you're in a specific part of the world, though, you may need to wait until you gain access to the sporting events you want to see.
ExpressVPN believes you shouldn't have to wait at all. Getting the service allows you to enjoy everything you want right away, for a fair price. Additionally, it's extremely safe, so you don't have to worry about privacy issues either.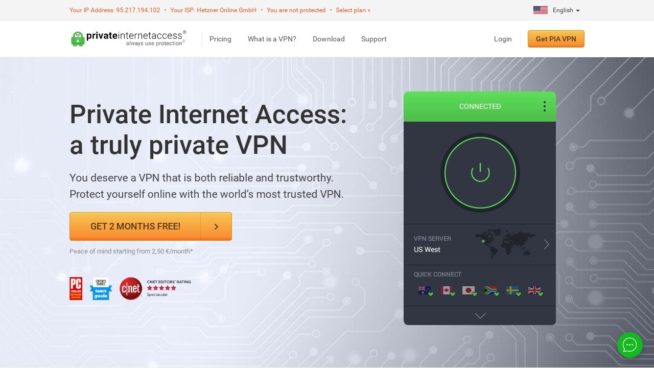 Not all VPNs have a great reputation among their customers. Moreover, many of them haven't been around longer than five years, so they're considered fairly new.
Private Internet Access started in 2010, and although it began as any other VPN, it currently has one of the best reputations among all options.
Hiring Private Internet Access allows you to connect to servers in different locations, choose your IP address, protect your data, and more. The service supports important organizations, such as the Electronic Frontier Organization and the Open Rights Group. It's well-known because of its security measures to maintain its member's privacy.
Private Internet Access sponsors different athletes, and they have been popular in the sporting world for years because they allow people from all over the world to enjoy the games. Now, you can join the happy community and also enjoy the benefits the service offers, particularly if you're thinking of getting an NFL Game Pass.
Private Internet Access Review
4.4 PureVPN – Secure VPN for NFL Game Pass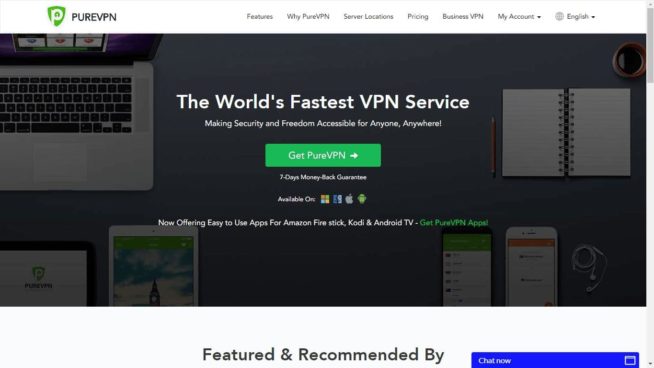 Watching sports is a way for many people to unwind and relax after a long day of daily tasks. Once your to-do list is complete, you might want to sit on your sofa and enjoy the games of your favorite teams. You might admire the athletes for their talent and forget about all the stress and hassle of your life.
However, it's often difficult or impossible to watch what you want without a high-quality VPN. In some cases, you might find free versions that advertise offering different servers for you to connect to, but once you try them out, you notice they don't work at all.
You don't have to suffer because you're not in the required geographical location to watch certain sports events. With Pure VPN, you can pay for a subscription, choose a server, and connect to it to enjoy everything you want.
4.5 IPVanish – NFL Game Pass VPN With Many Locations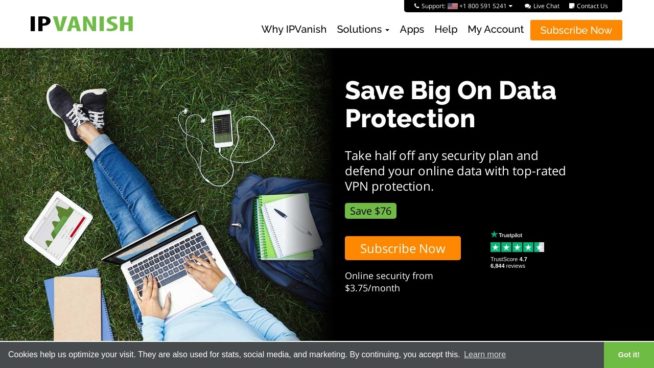 Sports fans are everywhere. Wherever you are, you can find someone as passionate as you about a specific team, especially if you love the NFL.
Even though sports is famous worldwide, there aren't solutions for people without regional access to certain content yet. Thus, unless you have a VPN, you might not be able to watch everything you want.
On some occasions, you might even be able to watch the live games but not get extra content, such as replays. Therefore, getting an incredible VPN is just what you need, so you don't miss anything.
Bringing up the rear in the five best VPNs list to watch the NFL Game Pass, there's IPVanish. It's a fast, high-quality, and safe service that can't disappoint you.
IPVanish is extremely easy to use and offers you everything a top-quality VPN should have. All you need to do is to have an account, choose your desired server, look for your sports event to watch, and you're done!
5. How to Change Your IP Address – Instruction Box in Steps
If you've never used a VPN before, you might be worried about not knowing how to operate it. However, you should keep that out of your mind since all of the previously mentioned options can be set up in less than 15 minutes.
To change your IP address, the first thing you need to do is to have an account in the VPN of your preference (go with NordVPN!). Then, download the app for iOS, Android, Windows, or Mac.
After installing it, all you have to do is to choose a server and go to Settings. In there, you might easily locate the right tabs to change your IP address.
6. Conclusion
If you want to enjoy the NFL Game Pass at its fullest, you should get a VPN to get access to everything. Now that you know the best options, choose your favorite and have fun on your game night!
VPN Service


www.nordvpn.com
NordVPN
Review
Price: $11.95 $3.71/month
Servers: 5500+ in 59 countries
Simultaneous connections: 6
Jurisdiction: Panama
Payment: PayPal, AmazonPay, Crypto, Google Pay, Klarna
Torrenting: OK
Unblocks US Netflix: Yes
Dedicated IP: $70/yr
TrustPilot Score: 4,7/5
Money-back: 30 days
Extra: Double VPN, Obfuscated servers
Visit NordVPN »


www.expressvpn.com
ExpressVPN
Review
Price: $12.95 $8.32/month
Servers: 3300+ in 94 countries
Simultaneous connections: 5
Jurisdiction: British Virgin Islands
Payment: PayPal, Crypto, AliPay, Klarna,
Torrenting: OK
Unblocks US Netflix: Yes
Dedicated IP: Not provided
TrustPilot Score: 4,7/5
Money-back: 30 days
Visit ExpressVPN »


www.cyberghostvpn.com
CyberGhost
Review
Price: $11.99 $2.25/month
Servers: 6600+ in 89 coutrines
Simultaneous connections: 7
Jurisdiction: Romania
Payment: PayPal, Crypto
Torrenting: OK
Unblocks US Netflix: Yes
Dedicated IP: $51/yr
TrustPilot Score: 4,8/5
Money-back: 45 days
Visit CyberGhost »


www.surfshark.com
Surfshark
Price: $11.95 $2.49/month
Servers: 3200+ in 65 coutrines
Simultaneous connections: Unlimited
Jurisdiction: British Virgin Islands
Payment: PayPal, Crypto, Google Pay, Amazon Pay
Torrenting: OK
Unblocks US Netflix: Yes
Dedicated IP: Not provided
TrustPilot Score: 4,3/5
Money-back: 30 days
Visit Surfshark »


www.purevpn.com
PureVPN
Review
Price: $9.60 $3.33/month
Servers: 6500+ in 140 coutrines
Simultaneous connections: 10
Jurisdiction: Hong Kong
Payment: PayPal, Credit Cards
Torrenting: OK
Unblocks US Netflix: Yes
Dedicated IP: $35.88/yr
TrustPilot Score: 4,7/5
Money-back: 31 days
Visit PureVPN »