Many people don't realize it, but the router they use to connect to the internet is actually a computer. It has a CPU, and memory, and runs an operating system. Consumer routers are often low-powered and have limited memory, so they can't really do much beyond routing traffic.
Many people use pfSense because it is a much more powerful open-source firewall/router that operates on FreeBSD.
Not only is it more secure, but networking professionals can use its various tools to configure nearly any network setup.
A VPN, or Virtual Private Network, is a way to securely connect to a remote network. VPNs are commonly used by businesses to allow employees to connect to the company network from outside the office.
However, VPNs can also be used to encrypt and anonymize internet traffic, providing an additional layer of security when you're online. With its built-in VPN support, pfSense is an ideal VPN server.
In this article, we'll show you how to set up your own VPN server on pfSense. We'll guide you through five of the best VPN services and the steps you need to go through and configure a VPN server, from installing the necessary software to creating and managing user accounts.
1. Best VPN for pfSense
1.1 NordVPN – Overall Best VPN for pfSense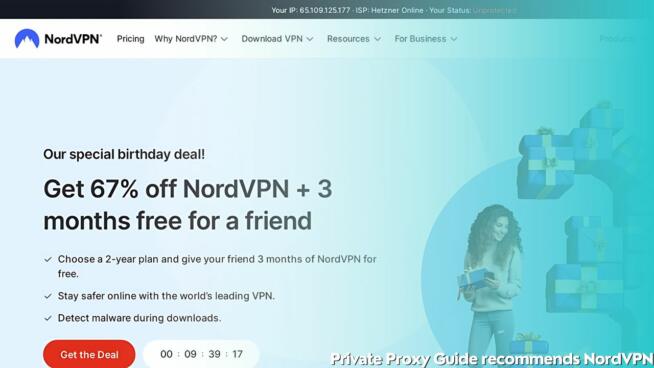 If you're looking for a VPN to use with pfSense, our top pick is NordVPN. It's one of the largest VPNs in terms of network size, having over 5,600 servers in 60 countries, and it's also one of the fastest VPNs we've reviewed.
NordVPN is tried and tested with pfSense and provides instructions for getting started. In terms of security features, NordVPN is budget-friendly but has an impressive number of security features and can easily bypass geo-restrictions. If you're looking for a pfSense VPN that's fast, large, and secure, NordVPN is a great option.
Key Features
5,000 available servers in 60 different countries
Double encryption keeps your private information from being traced back to you
Hides ads and trackers from websites, so you can browse without being interrupted or followed
You can use this software no matter what type of internet device you have
Doesn't affect internet speeds and provides high-quality streaming content
Does not maintain a record of logs
It offers the best customer service
1.2 PureVPN – Secure VPN for pfSense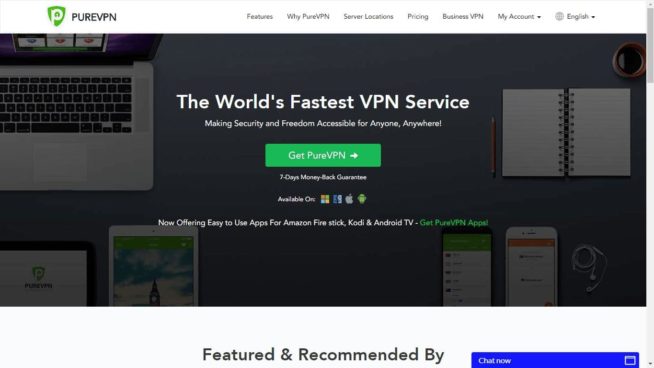 PureVPN has come a long way since it first launched in 2007. In the early days, the VPN service was logging user data and selling it to third-party advertisers.
This led to PureVPN receiving a lot of bad press and it quickly developed a reputation as an untrustworthy VPN provider.
However, PureVPN has improved its stance on privacy and is now considered a trustworthy VPN service. The company has invested heavily in repairing its reputation, and today, it is one of the most popular VPN providers on the market.
One of the things that set PureVPN apart from other VPN providers is its pfSense setup guide. This guide walks users through the process of setting up PureVPN using pfSense, step-by-step. As a result, even beginners can get started with PureVPN quickly and easily.
Key Features
Each PureVPN account supports up to five concurrent logins, so every family member can stay protected
Global service coverage in more than 180 locations worldwide, supporting over 2,000 VPN servers
Extra features include Smart DNS, Dedicated IP, Dedicated Streaming, Port Forwarding, P2P Protection, and DDoS Protection
1.3 HideMyAss VPN – pfSense VPN

With Good Support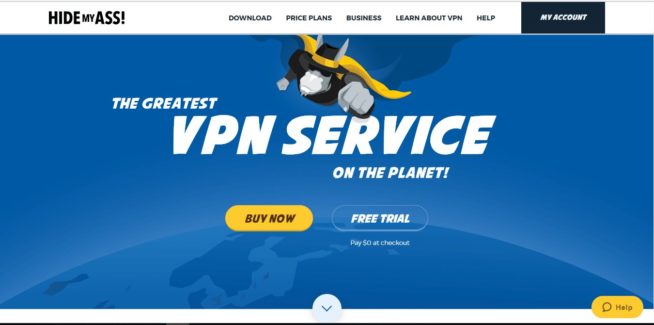 HMA (Hide My Ass) has a lot going for it in terms of performance. It's speedy and has a large network of over 1,000 servers in more than 190 countries.
The HMA website provides a pfSense setup guide, although based on some forum responses, the company isn't prepared to provide advanced setup support.
Some users might be unhappy to know that HMA keeps logs. The company keeps records of users' IP addresses, VPN server IP addresses, and when they are connected. As such, it's not the best option for more privacy-conscious users.
HMA offers three different plans, each of which allows up to five devices to be connected at a time. The company offers apps for Windows, macOS, iOS, and Android devices, and you can also configure the app to work with Linux systems.
Key Features
Servers in 190+ countries
Fast speeds
Strong security features
24/7 customer support
1.4 CyberGhost – Safe VPN for pfSense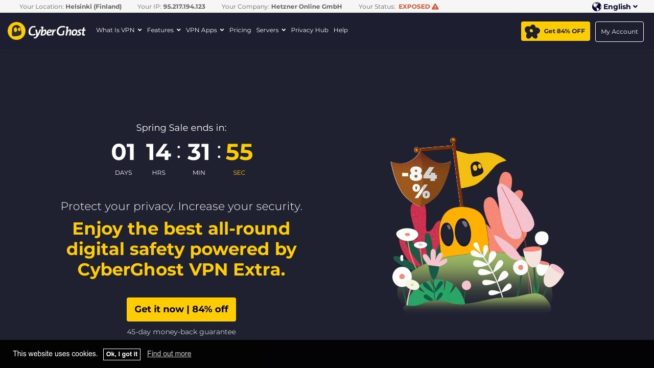 CyberGhost VPN has a large network of high-performance servers in 90+ countries and can unblock 40 streaming services from around the world.
You can add a small additional fee and gain access to its NoSpy servers, which are self-operated by the provider at its headquarters in Romania. These servers are great for privacy buffs who don't want their data being handled by third-party data centers.
In addition, these servers are faster than the regular servers, which is always a plus. CyberGhost VPN is worth considering if you're looking for a well-rounded VPN provider with plenty of features.
Speaking of privacy, CyberGhost does not log any data, and it provides quarterly transparency reports to show its dedication to keeping your information safe. On top of that, the service comes equipped with all the industry-standard security options, making it a great choice for anyone looking for a VPN for pfSense.
Key Features
Servers in over 90 countries
No logs policy
Clear and frequent reports
It's a VPN that is designed to stream content smoothly
24/7 live support
1.5 ExpressVPN – Fastest VPN for pfSense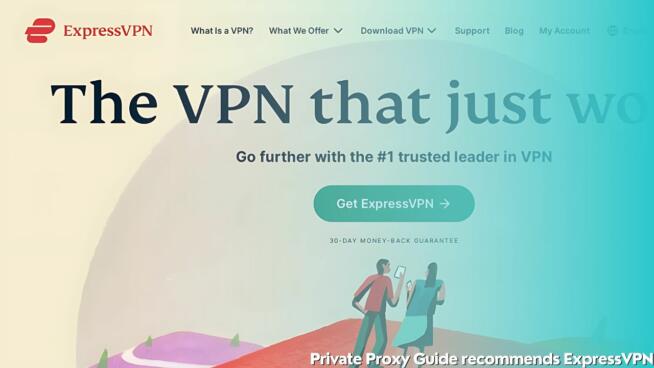 Express VPN can provide you with a foreign IP from any major city in the world, allowing you to connect to servers in 94 countries using a router of pfSense's origin.
These servers are specially made for streaming, privacy, and gaming, and fully support P2P traffic.
In addition, ExpressVPN employs AES-256-bit encryption keys to make your traffic data incomprehensible to anyone except you.
The OpenVPN protocol is amazingly effective at granting your online traffic safe passage. As a result, no matter how extensively you use the Internet or on how many devices, your ISP can't throttle the connection.
ExpressVPN offers a great blend of speed, security, and simplicity, making it suitable for anyone who wants to keep their online activity private. With its generous 30-day money-back guarantee, there's no reason not to give it a try.
Key Features
Super fast servers in 94 countries
No logs policy that has been independently audited
Servers automatically obfuscate data to protect your information
Unblocks the majority of services
24/7 live chat
2. Final Thoughts
With the right pfSense VPN, you'll be able to do everything from protecting your privacy to evading censorship and accessing streaming sites from around the globe.
Either way, NordVPN is the best pfSense VPN for many reasons. It has lightning-fast servers, an extensive network, obfuscation enabled on all servers, and can unblock most online services
Thanks to NordVPN, you'll be able to do everything from evading censorship to unblocking most online services.
3. FAQ
3.1 Can pfSense Run a VPN?
Yes, pfSense is compatible with any VPN connection that runs on the OpenVPN protocol.
3.2 What VPNs Work with pfSense?
If you want to use a VPN on pfSense, it must have OpenVPN configuration files.
3.3 Which VPN Is the Best for pfSense?
NordVPN is the best option for pfSense on the market these days. You can configure the NordVPN client on pfSense and safeguard all of the devices at once.
3.4 Should I Use a Free VPN on pfSense?
Free VPNs are not supported by pfSense routers and thus, should not be used.
3.5 How to Set up a VPN on pfSense
Follow the step-by-step guide below to install a VPN on your pfSense router. You can also find provider-specific guides just below these steps.
First, subscribe to a VPN from the list above (our #1 pick is NordVPN)
Once the purchase is confirmed, log in to your online account dashboard
Download a configuration file from the provider's OpenVPN
On your pfSense dashboard, navigate to "System"
Click "Certification Manager" and open the "CAs" tab
Click on the "+Add" option
Add the "Certificate Authority" information
Once you enter all the details, click "Save"
Navigate to VPN > OpenVPN > Clients, and click the button "+Add"
Fill out your "General Information" according to how you want your network set up
Head over to "User Authentication Settings" and fill in the required details
Set up the "Cryptographic" and "Tunnel Settings" pages as needed
Repeat the same for the page called "Advanced Configuration"
Navigate to Interfaces > Assignments > +Add
Add a new interface for the VPN you're using and edit its "General Information"
When done, click "Save" and move to Services > DNS Resolver > General Settings
Check all the Advanced Privacy Options and Advanced Resolver Options.
Next, navigate to Firewall > NAT > Outbound > Edit
Enter the required details on the "Edit Advanced Outbound NAT Entry" page
Save your changes and go to Firewall > Rules > LAN to update the details
When done, go to System > General Setup and fill in the server information.
Your VPN connection is now live — you can check on its status by finding the 'OpenVPN' tab under Status. If it says "Up," then you're all good to go with your pfSense VPN!
VPN Service


www.nordvpn.com
NordVPN
Review
Price: $11.95 $3.71/month
Servers: 5500+ in 59 countries
Simultaneous connections: 6
Jurisdiction: Panama
Payment: PayPal, AmazonPay, Crypto, Google Pay, Klarna
Torrenting: OK
Unblocks US Netflix: Yes
Dedicated IP: $70/yr
TrustPilot Score: 4,7/5
Money-back: 30 days
Extra: Double VPN, Obfuscated servers
Visit NordVPN »


www.expressvpn.com
ExpressVPN
Review
Price: $12.95 $8.32/month
Servers: 3300+ in 94 countries
Simultaneous connections: 5
Jurisdiction: British Virgin Islands
Payment: PayPal, Crypto, AliPay, Klarna,
Torrenting: OK
Unblocks US Netflix: Yes
Dedicated IP: Not provided
TrustPilot Score: 4,7/5
Money-back: 30 days
Visit ExpressVPN »


www.cyberghostvpn.com
CyberGhost
Review
Price: $11.99 $2.25/month
Servers: 6600+ in 89 coutrines
Simultaneous connections: 7
Jurisdiction: Romania
Payment: PayPal, Crypto
Torrenting: OK
Unblocks US Netflix: Yes
Dedicated IP: $51/yr
TrustPilot Score: 4,8/5
Money-back: 45 days
Visit CyberGhost »


www.surfshark.com
Surfshark
Price: $11.95 $2.49/month
Servers: 3200+ in 65 coutrines
Simultaneous connections: Unlimited
Jurisdiction: British Virgin Islands
Payment: PayPal, Crypto, Google Pay, Amazon Pay
Torrenting: OK
Unblocks US Netflix: Yes
Dedicated IP: Not provided
TrustPilot Score: 4,3/5
Money-back: 30 days
Visit Surfshark »


www.purevpn.com
PureVPN
Review
Price: $9.60 $3.33/month
Servers: 6500+ in 140 coutrines
Simultaneous connections: 10
Jurisdiction: Hong Kong
Payment: PayPal, Credit Cards
Torrenting: OK
Unblocks US Netflix: Yes
Dedicated IP: $35.88/yr
TrustPilot Score: 4,7/5
Money-back: 31 days
Visit PureVPN »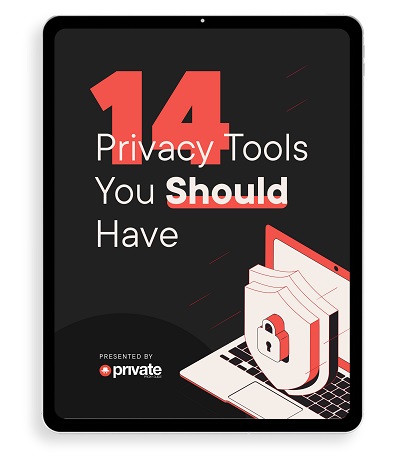 Learn how to stay safe online in this free 34-page eBook.