Many people dream of visiting the various territories in the Middle East, and one destination that finds itself on many radars is that of Qatar. The state, which occupies a peninsula, is an independent one that is known for its lucrative oil and gas production.
While tourism is not one of the main sources of income, it certainly is an important source, since over two million people visit the state annually.
One of the appealing things about many of these Middle Eastern territories is the futuristic feel that you get as you experience the offerings.
Qatar has its fair share of attractions that feed into this, such as the capital's futuristic skyline. As you can imagine, there is no shortage of activities for you to jump into during your visit, and these are likely to command much of your attention.
Be that as it may, there comes a point where you may feel the need to take a break from all the outdoor activities and head inside to surf the web.
It is a digital age, after all. You can find almost anything on the internet today, which is the reason that so many people feel lost when they can't get a connection.
You may find yourself joining the ranks of the lost though when you realize that the internet is not what you remember from our home country.
1. Best VPN for Qatar in December 2023
So, all this information makes using the internet in Qatar sound like a lost cause. However, you can avoid all these issues by using a VPN service as you browse.
Doing so means that you can avoid censorship, run-ins with the law, and the compromising of your privacy and security. Here are some of the best VPN services you can use in Qatar.
1.1 ExpressVPN – Overall Best VPN for Qatar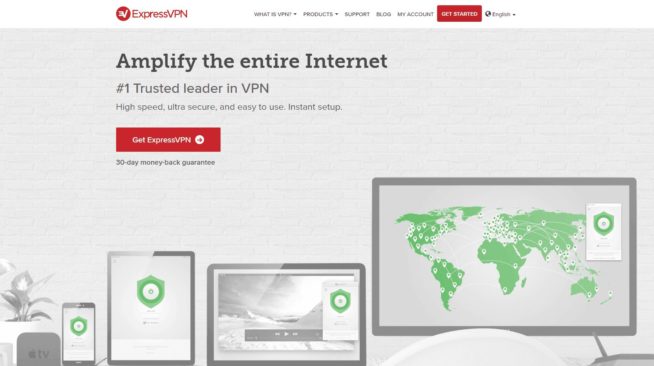 ExpressVPN is one of the premier choices on the market. With its no-logging policy, support for a variety of connection protocols, DNS leak protection, and its powerful encryption scheme, it's hard to deny the kind of protected and private experience that you are guaranteed. The VPN service has servers in over 90 countries, including the USA, which allows you to hide your traffic and access sites and services that would usually be a problem in Qatar. The 24/7 customer support team is also a huge asset, as you can have any issues easily resolved. It costs $12.95 a month, and there's a 30-day money-back guarantee.
1.2 NordVPN – Safest VPN for Qatar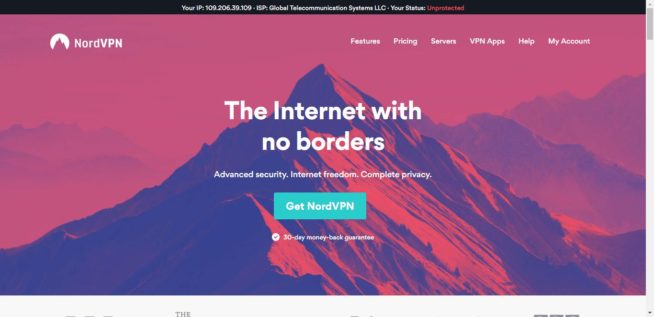 NordVPN is another amazing choice, and it may be the most secure VPN platform you can get for your money. SSL 2048-bit encryption is no joke, and you can even gain access to additional layers of protection. There are numerous servers in many territories around the world, and you can simultaneously maintain up to six connections to the service at a time. All the features that you need to ensure that you have a private and secure internet experience in Qatar are present. These include DNS leak protection, a no-logging policy, amazing customer support, and a kill switch, which allows you to forcefully terminate connections on a whim if you so desire. The cost for NordVPN is $11.95, and you can take advantage of the 30-day money-back guarantee if you are dissatisfied, though the odds of that happening are very low.
1.3 VyprVPN – Best Budget VPN for Qatar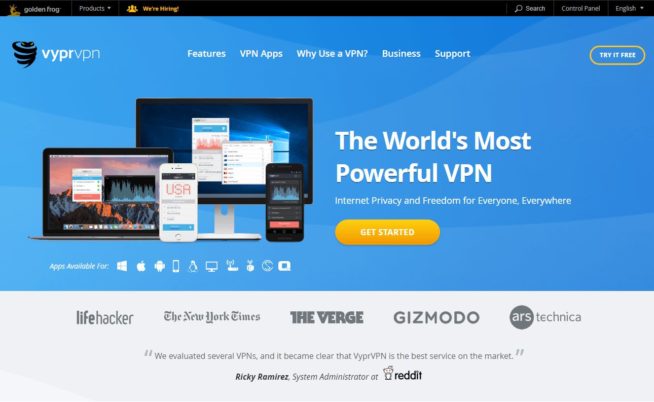 VyprVPN is the next provider on the list, and it is one of the few VPN service providers that own the servers that it uses to protect you on the internet. These servers are in no less than 60 countries around the world, which gives you the ability to access content as you would in numerous locations. Like ExpressVPN and NordVPN, VyprVPN uses a strong encryption scheme and enforces a strict no-logging policy. The security offered by VyprVPN is routinely described as military-grade.
This service is heavily dependent upon in Middle Eastern territories, such as Qatar and Dubai. While it is an amazing service, it is known to be a bit slower than some of its more established counterparts. You can opt into VyprVPN for $2.50 per month with a 2-year membership, $12.95 or $9.95 a month, depending on your needs. If you are dissatisfied, then you can claim the money-back guarantee offering within 30 days.
2. Why you need a VPN while staying in Qatar
2.1 Censorship
The act of censoring content on the internet is nothing new. If you were to head to a school, you might find that adult sites are censored, assuming the IT department and the decision-makers care enough about the students.
While that is a small form of censoring that only applies to a single managed network, there are countries that do censoring on a much larger scale. Take China, for example. Much of the content that you're free to explore in other countries of the world are blocked in China. This is the reason that there are so many Chinese sites in the country that attempt to mimic the offerings of popular services. Qatar is another fine example of a country that has a censored internet offering. You see, Qatar is an Islamic state. If you know anything about Islamic states, then you know that they tend to go the extra mile to ensure that the content being viewed aligns with the principles of the religion.
It's not just about Islam though, as the country is also concerned with the protection of its government. This doesn't simply speak to the censorship of sites that could compromise the safety of the government. In countries, such as the United States, it's acceptable for people to disagree with the government and express their dissatisfaction openly.
Take President Trump, for example. Many people disagree with some of his decisions, and they are free to say so. This is because US citizens are granted freedom of speech and expression. Therefore, if people wanted to create or support a website that is dedicated to venting about Trump's unpopular decisions, that would be acceptable. It doesn't become a problem unless the secret service finds that any of the content is a threat to the president.
In Qatar, being critical of the government is not something that can be done lightly. In fact, any site that expresses criticism towards the government is simply not allowed. Sexual health resources, LGBT content, pornography, and dating sites are just some of the things that are prohibited by Qatari networks. This kind of content is deemed either critical of the government of Qatar, or as contradictory or hateful to Islam. Of course, this does not only apply to the internet. The categories highlighted are deemed unacceptable and offensive in other facets of life too, such as in teaching and in presentations. The websites are just the tip of the iceberg, and they are flagged once their content is evaluated and deemed to be offensive. Even in cases where an entire site or service is not blocked, parts of it may be removed, which gives users in Qatar a very different experience from those using the same sites and services in other countries around the world. Netflix is an excellent example of this.
Netflix has blown up from the days of allowing you to rent movies. A part of this growth was the streaming service's branching out to numerous countries. At the time of writing, Netflix is available in over 190 countries. This includes Qatar, and it has been that way since 2016. If you were to travel from a country such as the United States, however, you would find that Netflix in Qatar is much different than you remember it. The interface looks about the same, and the application works the same, but it's hard to ignore the glaring fact that some of the content is missing. There are filtering rules and licensing issues that contribute to this, and so, you may find that your favorite series has just up and vanished. The streaming platform is accompanied by popular services, such as Viber, Skype, and Facetime.
2.2 Legal trouble
There are numerous websites aimed at providing visitors with unfiltered and unbiased news around the world. This cannot happen in Qatar, and so, journalists tend to filter and adjust their content prior to doing any releases, as the ruffling of feathers is likely to cause them to get hit with the ban hammer.
Even talking harshly about someone is enough to cause a huge problem, as Qatar has a very strict penal code. This extends to private instant messenger conversations, as well as anything that was posted on social media. Do you know how people routinely insult others around the world, and no one thinks anything of it? You'd best not try that in Qatar, or you could be looking at hefty fines or imprisonment. Insulting others is an offense.
2.3 Security and privacy
ISPs in Qatar are required to keep user information for at least a year. Additionally, if the service providers are asked to do so, they must maintain usage data for at least 90 days. This includes information on accessed content, traffic, and other electronic data. That's not the only scary part, as there are many threats that you need to be wary of when you decide to connect to a Qatari network. As is the case in other countries, you are susceptible to malicious entities such as viruses and worms, as you browse the internet. Open Wi-Fi networks are breeding grounds for such activity, and you provide a window into your system for cybercriminals by using them.
3. Conclusion
The regulations surrounding interactions and content in Qatar create a vastly different online experience from the one that you have in countries such as the USA. There are concerns that surround the filtering of information, legal issues, and security and privacy. It would be a nightmare for you to get in trouble in Qatar over these things, so your best bet is to use a VPN. Get one of three discussed services before heading over there, for your peace of mind.
VPN Service


www.nordvpn.com
NordVPN
Review
Price: $11.95 $3.71/month
Servers: 5500+ in 59 countries
Simultaneous connections: 6
Jurisdiction: Panama
Payment: PayPal, AmazonPay, Crypto, Google Pay, Klarna
Torrenting: OK
Unblocks US Netflix: Yes
Dedicated IP: $70/yr
TrustPilot Score: 4,7/5
Money-back: 30 days
Extra: Double VPN, Obfuscated servers
Visit NordVPN »


www.expressvpn.com
ExpressVPN
Review
Price: $12.95 $8.32/month
Servers: 3300+ in 94 countries
Simultaneous connections: 5
Jurisdiction: British Virgin Islands
Payment: PayPal, Crypto, AliPay, Klarna,
Torrenting: OK
Unblocks US Netflix: Yes
Dedicated IP: Not provided
TrustPilot Score: 4,7/5
Money-back: 30 days
Visit ExpressVPN »


www.cyberghostvpn.com
CyberGhost
Review
Price: $11.99 $2.25/month
Servers: 6600+ in 89 coutrines
Simultaneous connections: 7
Jurisdiction: Romania
Payment: PayPal, Crypto
Torrenting: OK
Unblocks US Netflix: Yes
Dedicated IP: $51/yr
TrustPilot Score: 4,8/5
Money-back: 45 days
Visit CyberGhost »


www.surfshark.com
Surfshark
Price: $11.95 $2.49/month
Servers: 3200+ in 65 coutrines
Simultaneous connections: Unlimited
Jurisdiction: British Virgin Islands
Payment: PayPal, Crypto, Google Pay, Amazon Pay
Torrenting: OK
Unblocks US Netflix: Yes
Dedicated IP: Not provided
TrustPilot Score: 4,3/5
Money-back: 30 days
Visit Surfshark »


www.purevpn.com
PureVPN
Review
Price: $9.60 $3.33/month
Servers: 6500+ in 140 coutrines
Simultaneous connections: 10
Jurisdiction: Hong Kong
Payment: PayPal, Credit Cards
Torrenting: OK
Unblocks US Netflix: Yes
Dedicated IP: $35.88/yr
TrustPilot Score: 4,7/5
Money-back: 31 days
Visit PureVPN »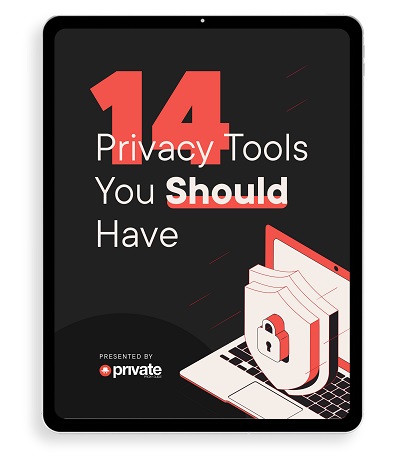 Learn how to stay safe online in this free 34-page eBook.