Roblox, everybody's most loved block game creator, has been well-known since 2006 and has only grown in popularity in the past few years.
That's due to the amount of creativity it fosters, as well as the wide range of activities and games offered in Roblox itself.
Nevertheless, there are several limits that can only be overcome by making use of the best Roblox VPN.
The most significant of these is gaining access to Roblox in places where it is prohibited, such as Jordan and Guatemala, as well as on restricted networks.
With the best VPN for Roblox, we can show you how to use Roblox both in regions where it's banned and on networks such as workplaces and colleges where this game may be limited.
1. Best VPN for Roblox in December 2023
If you need a VPN for Roblox, make sure to have a look at the following options:
1.1 ExpressVPN – Best overall VPN for Roblox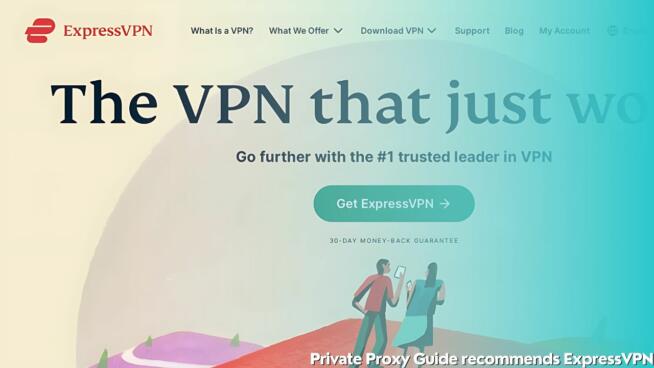 We were blown away by ExpressVPN when we tested it. It's a strong piece of software that's great for use as a VPN for Roblox, with excellent connections and the ability to bypass almost any geographical or network restrictions.
ExpressVPN uses its own proprietary protocol, Lightway, to produce blisteringly fast connection speeds, routinely exceeding 600Mbps in our tests. Even if you don't have access to a high-speed Internet connection, ExpressVPN is not going to make anything slower.
The router VPN setup for console players is likewise straightforward – and while it's a little more complicated than on conventional devices, it's still a lot easier than the competitors.
We all prefer to do anything other than stay stuck on Roblox periodically, whether it's Adopt Me, Piggy, or Tower of Hell. ExpressVPN's superb streaming capabilities comes in handy here. You can stream just about anything you would like from wherever thanks to BBC iPlayer, Netflix, Amazon Prime, and a slew of other services.
While ExpressVPN is slightly more pricey than other competitors, you definitely get what you pay for, and we believe it's well worth the extra money – plus, you can attempt it before you buy it with a 30-day money-back guarantee.
1.2 NordVPN – Fastest VPN for Roblox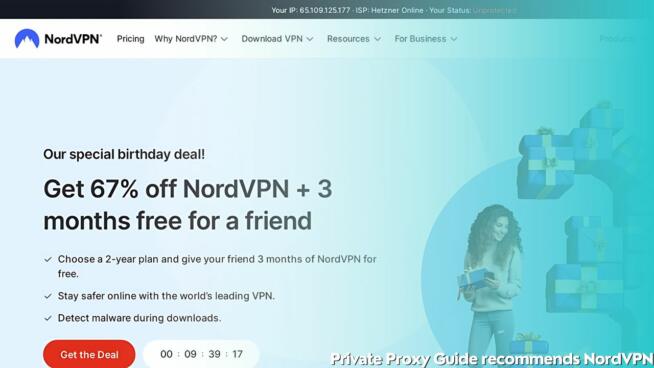 NordVPN, arguably the most well-known VPN across the globe, has established a reputation for itself as a provider of secure and fast VPN connections. Fortunately, our NordVPN review confirmed this.
The fastest connections come in handy if you're utilizing it as a Roblox VPN. With a top speed of 800Mbps+, you are not going to find it lagging games — though we did notice some speed fluctuations outside of the US.
Nord's apps are full of additional security features in addition to being a fantastic VPN for Roblox. Even the most privacy-conscious person should feel comfortable here, thanks to features like Onion over VPN (which isn't great for gameplay but is extremely secure) and the multi-hop option (which enables you to go through more than two servers).
While the programs aren't as user-friendly as ExpressVPN's, you are able to use NordVPN as a Roblox VPN on pretty much any device. It's also a wonderful all-around pick as a VPN for Roblox and beyond, thanks to its strong streaming VPN capabilities.
1.3 IPVanish – Roblox VPN With Many Locations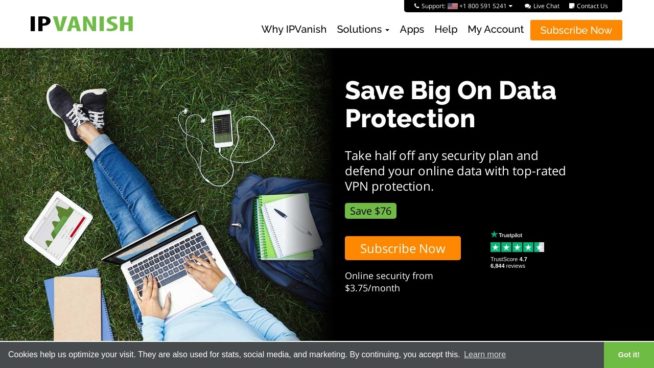 A good connection is typically the deciding factor in a good game, and ping is the most critical of them. Only IPVanish, on this list, shows current ping times for its servers, and the fact that its apps show so much data was a defining quality in our IPVanish assessment.
As a Roblox VPN user, you may check the status of your connection on any server and adjust your settings accordingly. You get access to a large number of US VPN servers, as well as many others from across the world.
While the speeds aren't nearly class-leading, they're more than sufficient. IPVanish's unlimited connections policy is a significant selling feature. You may use IPVanish to use your Roblox VPN on any of your devices, including your iPhone, Android, PC, Mac, or gaming console.
Although it isn't quite as refined as our top recommendations, IPVanish is still a viable Roblox VPN option that is well worth investigating.
1.4 Surfshark VPN – Best Budget VPN for Roblox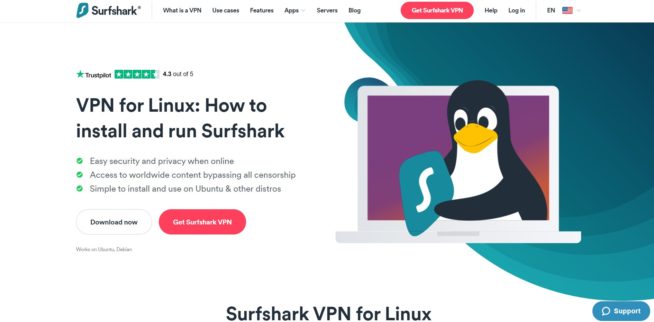 Surfshark is one of the most fantastic affordable VPNs money can buy, in our opinion, but it doesn't stop there. During our Surfshark analysis, we discovered that the service outperformed more expensive competitors, and the same is true as a Roblox VPN.
Surfshark's NoBorders function should work wonders if you're trying to unblock Roblox in a nation where it's prohibited. Originally developed to circumvent censorship when used as a UAE VPN and China VPN, this technology is now useful anywhere national Internet censorship exists.
That doesn't slow Surfshark down, and with speeds that rival the quickest VPN services, you are able to keep up with your Roblox buddies without experiencing any lag.
However, Surfshark isn't the most comprehensive VPN, which may be a plus for those who want to connect and go. Nevertheless, many people may lose out on some of the other features that more advanced VPNs offer.
Surfshark, on the other hand, is difficult to fault as an effective, simple, and inexpensive VPN for Roblox.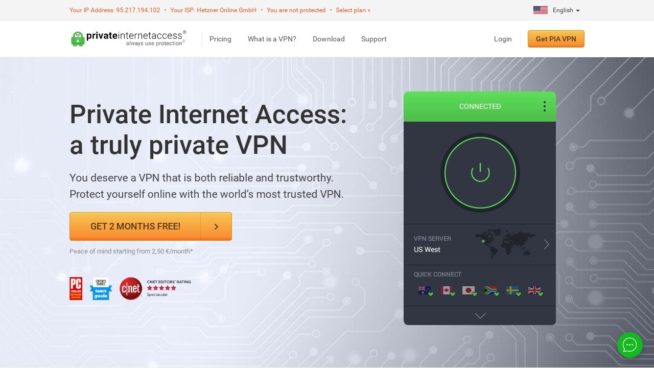 With over 25,000 servers around the world, Private Internet Access ensures that your gaming experience is uninterrupted by geographical restrictions. The service is quick and unlimited, with useful features like the "Choose Automatically" server feature, which enables you to connect to a preferred server without having to do any manual work.
Private Internet Access is also one of the most advanced and complex VPNs for gaming, with a Windows client in particular. When playing Roblox, capabilities like split tunneling, custom proxy references, DNS custom configuration, and dedicated IP settings ensure optimal safety. There's also a kill switch built in to protect your device if your internet connection stops while you're gaming.
Private Internet Access Review
2. How to Unblock Roblox from Anywhere Using A VPN
Whether you're in a region where Roblox is banned or on a system where you can't play, the answer is the same: use one of the best VPNs for Roblox.
To begin, sign up for a VPN, download it, and install it on your selected device. It can be an Android device, an iPhone, or your own computer. Next, you must choose a server in a country where Roblox is permitted. Simply select your native country to unblock Roblox on a school or work network.
Then, launch Roblox and start playing — it's that easy!
3. What Makes a Great VPN for Roblox?
It's critical to have a safe gaming Roblox VPN, but we'd also recommend emphasizing connection speeds. Fortunately, we discovered both these characteristics in our complete ExpressVPN review, which is why it comes out on top in our comparison.
You may want to check out Android VPN or Mac VPN tips based on what device you're utilizing, but we think ExpressVPN is the best overall.
4. Roblox VPN FAQ
4.1 Can Roblox Ban You for Using a VPN?
Yes, however, it depends on how you're going to use your VPN for Roblox.
Roblox places a seven-day IP ban on you if you commit a significant offense. If you try to get around this by using a VPN and get detected, your account is permanently canceled, and your IP is permanently blocked.
If you're only utilizing a VPN to browse Roblox on a restricted network, nevertheless, you're unlikely to face a ban. Even so, we'd read the fine print ourselves.
4.2 Can You Use a Roblox VPN to Pass Bandwidth Throttling?
Your ISP may be restricting your bandwidth if you've encountered extreme lag or high ping when playing Roblox or other games. The best and simplest solution to avoid bandwidth restriction and enjoy an unrestricted, pure gaming experience is to use a VPN.
4.3 Can You Use a Free VPN for Roblox?
We strongly encourage you to never, ever use a free VPN. Although a free VPN may appear to be a viable option if you're only looking for a way to play Roblox, it's never a good idea. They can jeopardize your gaming experience and, more importantly, put your online security and privacy at risk.
4.4 What's the Best Roblox VPN for Computers?
If you're a PC gamer, any of the five VPNs mentioned above are a great option. However, if you're searching for the finest all-around VPN for PC, NordVPN or ExpressVPN are good options. Both come with a slew of sophisticated built-in features that ensure a seamless and secure Roblox gaming experience.
5. The Bottom Line
Using a VPN to access Roblox is the greatest way to play the game without any problems, no matter where you are. A VPN can be quite useful when playing Roblox, even if you have unfettered access to the game where you live. It can help you get rid of lags and bugs in games and safeguard your device from internet privacy and security threats.
Each of the five VPNs we've discussed can provide a stress-free and joyful gaming experience. If you're having trouble deciding which VPN for Roblox is best for you, we recommend ExpressVPN. This VPN has apps for all of the platforms that Roblox supports, as well as a long-range of useful functions. You can also test it out risk-free because all clients are entitled to a 30-day money-back guarantee.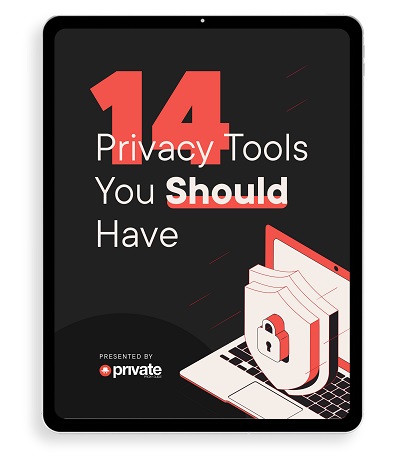 Learn how to stay safe online in this free 34-page eBook.