Any TV can become a smart TV with the help of a device like Roku.
Similarly to Apple TV, Roku is a device that you plug into your TV's HDMI port, which allows you to access a variety of streaming services, TV channels, and other entertainment-focused platforms.
Here, we can mention platforms like Netflix, ITV, Rakuten TV, HBO Max, Disney+, and at least 20 others.
The issue, however, is that these are geo-restricted platforms, so not all of them will be available for you to watch on Roku. That's where the best VPN for Roku comes in.
A VPN is here to encrypt your traffic and secure your connection.
Its main benefit for Roku users is the ability to change their IP and replace it with another IP address in another country. As such, it's capable of bypassing geo-restrictions and allowing access to all of the aforementioned platforms.
1. Best VPN for Roku in October 2023
With hundreds of VPNs online, it's pretty hard to find a good VPN for Roku. We're looking for VPNs with excellent speeds, stable performance, unlimited bandwdith, and exceptional unblocking capabilities.
Thankfully, the 5 best VPNs for Roku presented below will give you that – and more.
While there aren't any free VPNs on the list – because they don't work with Roku – we made sure to select affordable services. After all, through our site, you'll be able to get additional discounts on all of them, so keep reading to find out more about these services.
1.1 NordVPN – Best Overall Roku VPN
Our favorite VPN for Roku is NordVPN and we think it's the most capable provider overall. It sports 5,500 servers in 60 countries, all offering top-notch streaming capabilities, unlimited bandwdith, and 10 Gbps speeds for enjoying super-quality footage.
Most impressively, NordVPN is very affordable and its 2-year plan will bring you some great features. For example, it has Double VPN servers for doubling your encryption and preventing trackers or your ISP from monitoring your online activities.
Another great feature is Smart DNS, which can be used for streaming on Roku, as you'll see later in this guide. NordVPN has applications for all platforms and all of them are easy to use. It also has features like a kill switch, split tunneling, and 256-bit AES encryption.
All of them, accompanied by a no-logging policy certified by PwC several times, allow for an anonymous browsing or streaming experience. NordVPN works with many Netflix libraries and with it, you'll unblock Netflix US, Canada, Japan, and other libraries with a snap of a finger.
Moreover, NordVPN will work with gaming consoles, routers, and Linux computers, which makes it very versatile. It packs 6 simultaneous connections, so 6 devices can enjoy NordLynx, Threat Protection, Dark Web Monitor, and other awesome features.
This VPN represents a full package – it's both secure and capable of streaming. There's also 24/7 support through live chat, so if you need any help with setting it up on Roku and watching geo-blocked content, the support team is always there for you – splendid!
Pros
Smart DNS
5,400 servers
No-logging policy
Excellent streaming capabilities
It works with Netflix
10 Gbps speeds
NordLynx
Cons
1.2 ExpressVPN – Fastest VPN for Roku
ExpressVPN takes the second spot on this list. It's a VPN with extremely fast speeds produced by Lightway, a proprietary protocol, as well as unlimited bandwdith and excellent connection stability. No doubt, ExpressVPN works with Roku and it's the ultimate streaming machine.
Our tests showed that it's capable of unblocking Netflix, BBC iPlayer, Disney+, Prime Video, and dozens of other services. It offers 3,000+ servers in 160 locations, which is impressive, as you'll be able to access geo-blocked content with zero effort.
ExpressVPN also comes with Smart DNS (MediaStreamer) and you'll get a kill switch, 256-bit encryption, and split tunneling. The provider uses RAM-only servers to ensure your privacy and if you're on Roku, streaming will be 100% anonymous.
This is because the provider offers a no-logging policy and stores no logs of your IP address, DNS requests, and geolocation. With this provider, we easily streamed 4K footage on Roku and it was smooth, with no hiccups, stuttering, buffering, and other annoyances.
Unlike NordVPN, ExpressVPN has only 5 simultaneous connections which we dislike. However, ExpressVPN is a renowned name in the industry and it works with ALL platforms and devices, so pretty much any user can take advantage of it.
Its price is a bit higher for some people but you can get its special discount and 3 free months for the annual plan through our site. This way, you'll reduce the price and get one of the best VPNs for Roku for the ultimate streaming experience with no limits!
Pros
Very fast speeds
Lightway protocol
MediaStreamer
Works with Netflix and BBC iPlayer
Unlimited bandwidth
Easy-to-use apps for all platforms
Cons
It's a bit on the pricier side
1.3 CyberGhost – Good Unblocking VPN For Roku
CyberGhost comes with dedicated streaming servers capable of unblocking any streaming service. Not only will it work with US TV channels but also with several Netflix catalogs, Hulu, BBC iPlayer, Rakuten TV, Apple TV, and dozens of other platforms.
This provider offers full support for Roku and you can set it up in many ways, which we'll discuss in a few minutes. It's important to note that Smart DNS is supported as well, and if you want just streaming capabilities without the benefits of a VPN, it's a good way to go.
However, I recommend using the VPN capabilities, especially if we talk about CyberGhost. This provider has 9,000+ servers around the world and they're available in nearly 100 countries. Dedicated streaming servers are here and that's very impressive for Roku users.
They allow for smooth 4K and 1080p streaming, and because they offer no bandwdith limits, you can enjoy streaming to your heart's contempt. CyberGhost even includes an ad blocker for getting rid of annoying ads, along with support for WireGuard, OpenVPN, and IKEv2 protocols.
It's a weak option for bypassing censorship in China but hey – it's very secure and has a zero-logs policy with an external audit from Deloitte. Not only that but the company even publishes transparency reports several times a year, proving its trustworthiness time and time again.
CyberGhost is, on top of everything, extremely affordable, and its long-term plans all offer a 45-day refund policy. This surely makes it among the top VPNs for Roku that you'll enjoy using without any problems regarding performance, security, and Roku compatibility.
Pros
More than 9,000 servers in less than 100 countries
Dedicated streaming servers
It stores no logs
WireGuard and OpenVPN support
Cheap subscription plans
Cons
Not the best for bypassing censorship
1.4 Surfshark VPN – Best Budget VPN for Roku
If you're looking for another affordable VPN for Roku, look no further than Surfshark. Surfshark is a provider with 3,200 servers in 95 countries that offers some impressive streaming capabilities. Sure, it'll work with Netflix and allow you to unblock a myriad of libraries.
What I like the most is its ease of use and streaming capabilities on Roku. It can be set up with Smart DNS or by using a virtual router, and once you set it up on Roku, you'll enjoy streaming foreign TV channels and streaming services in an instant.
Surfshark packs unlimited bandwidth and 10 Gbps speeds thanks to support for WireGuard. It has some unique features, such as IP Rotator, which rotates your IP periodically and boosts your privacy. There's also MultiHop, which doubles your encryption, and thus, makes you safer online.
Despite being in the Netherlands, this company adheres to its no-logging policy perfectly and even has a few audits along the way. Surfshark is perfect for torrenting as well, and using it for accessing the dark web is possible thanks to Onion over VPN support.
We like its unlimited simultaneous connections. Unlike other providers here, you can use it to protect UNLIMITED devices at no additional cost. You can then, install this VPN on Roku and then use it on your Windows/macOS/Linux PC or enjoy it on Android/iOS smartphones.
Finally, Surfshark has live chat support available 24/7, so if any issues arise, the support team will help you out immediately. As said, this is a really affordable VPN but you can make it more affordable by getting a discount through our site.
Pros
Unlimited simultaneous connections
3,200 servers for streaming
Great support for Roku
IP Rotator
Cons
Occasional kill switch issues
The monthly plan could be cheaper
1.5 PureVPN – Roku VPN With Many Servers
Okay, so the last pick for today is PureVPN. This VPN got a lot of hate in the past due to deceptive business practices but in 2023, it's actually pretty good. Gone are the days of PureVPN's practices, as the VPN has several security audits and plenty of features.
Most importantly, PureVPN works with Roku and offers both Smart DNS and the ability to connect it to a VPN and use Roku with it this way. PureVPN is very easy to use and has 6,500+ servers in 70+ countries. When it comes to streaming, PureVPN isn't half-bad.
We used it for watching a few Netflix catalogs, Disney+, Amazon Prime Video, and even Hulu. It will occasionally be blocked by some platforms but nothing too alarming. One thing to mention is that PureVPN is a solid performer and its connection stability is excellent.
It supports WireGuard and thanks to 256-bit encryption, you'll be able to secure your traffic, avoid DDoS attacks, and prevent ISP throttling. Users will like its support for port forwarding, which will be great for downloading torrents quickly.
You can also get a dedicated IP and PureVPN has 10 simultaneous connections on a single subscription. Roku users are impressed at how PureVPN performs in terms of streaming, as it allows for enjoying 4K footage on Netflix and other 4K-capable platforms.
All in all, PureVPN is a solid pick for the price and comes with a 31-day refund policy, which allows for a refund if you're dissatisfied. From my experience, however, that most likely won't be the case because it'll work without any issues on Roku and similar platforms.
Pros
Solid speeds and performance
Servers in 70+ countries
Port Forwarding
4K streaming is supported
Cons
Privacy issues in the past
It can't unblock some Netflix catalogs
2. How to Install a VPN on Roku?
Roku can turn your TV into a Smart TV simply by being plugged into the HDMI port of the TV. However, this device isn't magical and it has its limits. One of those limits is support for VPNs. You see, Roku doesn't support VPNs natively – what does this mean?
It means you can't just download and install a VPN app on it. You'll, instead, have to use a few workarounds that we'll explain in the following guide.
2.1 Setting Up a VPN on a Router
One of the ways to use a VPN with Roku is to set up a VPN on a router. We recommend this method if you know what you're doing because the setup process differs based on the VPN you're using. All VPNs we presented will work with routers.
And if you want to use one of them, you'll need to visit a VPN site and get the required instructions. ExpressVPN and NordVPN have excellent step-by-step instructions on how to install a VPN on a router. Once that is complete, simply connect Roku to your WiFi as you'd normally do.
With the VPN enabled on a router, Roku will also take advantage of it and you'll be able to harvest all the benefits.
2.2 Setting Up a Virtual Router on Windows
Another method to set up a VPN on Roku is by using the virtual router. You will need a laptop with a WiFi adapter and that laptop needs to have Windows installed on it. Of course, you'll also need an active VPN subscription from one of the VPNs above.
If you have all of that, here's how to set up a virtual router on Windows and connect Roku to it.
Press the Windows button on the keyboard and type in "cmd."
Right-click on Command Prompt and press "Run as an administrator."
In Command Prompt, enter this command "netsh wan set hostednetwork mode=allow ssid =<networkname> key=<networkpassword>" and replace "networkname" and "networkpassword" with the desired name and password of your network. After that, press Enter.
When the command is executed, type "netsh wlan start hostednetwork" and press Enter again. The message "The hosted network started" will appear.
Close Command Prompt.
Press the Windows key + R, type in "ncpa.cpl", and press Enter to open the list of connections.
You'll see the network you created and recognize it by its name. Find the connection that has "TAP-Windows Adapter" in it, right-click on it, and select Properties.
Select the Sharing tab and tick the box next to "Allow other network users to connect through this computer's Internet connection."
In the drop-down menu under "Home networking connection", select the network you created previously and click on OK.
Open the VPN application on your PC and select OpenVPN in the app – WireGuard might also work but we can't guarantee.
Connect to a VPN server of your choice through the VPN app.
With the VPN connection in place, you have a virtual router that you can use to connect to Roku. In Roku, under WiFi settings, find your connection, enter the password you set up previously, and connect to the virtual router.
You will now share your VPN connection with Roku and enjoy unlimited streaming!
2.3 Sharing Your VPN Connection Via WiFi
If you don't want to create a virtual router, you can share your VPN connection wirelessly with Roku using Windows or macOS. Let's see how to do that.
2.3.1 Windows 10/11
Open Settings and choose "Network and Internet."
Enable Mobile Hotspot by clicking on the button next to it.
Press Windows key + R and type in "ncpa.cpl". Press Enter.
Right-click on the [VPN Provider Name] TAP Adapter and click on Properties.
Select the Sharing tab and tick the box next to "Allow other network users to connect through this computer's internet connection."
From the drop-down menu, select the hotspot you created previously and press OK.
Connect to a VPN on your Windows PC.
Connect to the newly-created network with Roku and enjoy streaming.
2.3.2 macOS
Set up a VPN on macOS.
Go to System Preferences and select Sharing.
Click on Internet Sharing.
From the drop-down menu, select your VPN connection.
Tick the box next to "To computers using:"
Now, set the new password for the WiFi network under WiFi Options.
Finally, in Internet Sharing, press Enable and connect to the VPN you've previously set up.
On Roku, find your WiFi settings, search for the network, and use the password you created to connect to it.
2.4 Using Smart DNS
Using Smart DNS is also viable but it's not a VPN. It's a DNS service that will change your DNS address to another country and let you enjoy streaming on Roku but without 256-bit encryption and other VPN-related benefits. Here's how to use it.
Sign in to your account on the VPN and find the Smart DNS option.
Activate Smart DNS and you'll get two DNS server addresses from the VPN. Usually, they'll be from the US but some providers offer more countries.
Turn on Roku and go to DNS Settings.
Find the two DNS Address fields and enter the two addresses you received from the VPN.
3. FAQ
3.1 Which platforms can I unblock with a VPN installed on Roku?
You can unblock pretty much any platform as long as you're using a high-quality VPN from our list. Some of the platforms you can access include:
Netflix
Disney+
Amazon Prime Video
Hulu
HBO Max
Rakuten TV
BBC iPlayer
My5
Crunchyroll, and many others…
3.2 Will free VPNs be good for streaming on Roku?
No, they won't. They have limited bandwidth and 1 Gbps speeds which won't be enough for streaming. On top of that, they won't work with streaming platforms and they lack Smart DNS and support for Roku, so they're not compatible with the platform.
It's always better to use a premium service, enjoy unlimited bandwidth, and stream endlessly on a variety of platforms and services on Roku, or any other device.
3.3 What is the fastest VPN for Roku?
In our experience, the fastest VPN for Roku is NordVPN, with ExpressVPN and CyberGhost following closely. These VPNs offer 10 Gbps speeds, allowing for smooth streaming on any geo-restricted platform.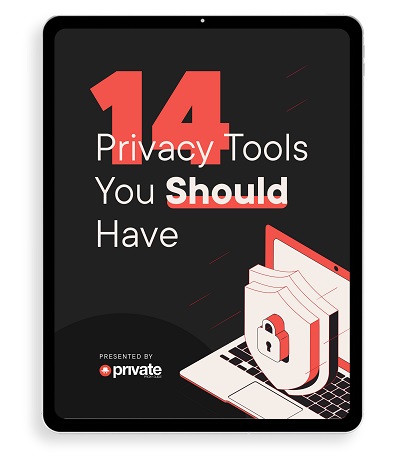 Learn how to stay safe online in this free 34-page eBook.