The Irish state media network offers on-demand video through the RTE player, but most of its material remains region-locked.
Some programs, like analyses of current events and politics, are accessible from anywhere in the world without a virtual private network (VPN).
Still, you can only view others from within Ireland or a country that uses the Irish IP address. Your screen will display a notification like this: "This program cannot be viewed due to rights limitations" if you try to watch a show limited to a particular region.
Having an IP address outside of Ireland prevents you from accessing RTE Player. However, connecting to a VPN server in Ireland will give you a local IP address and freedom from this restriction.
An additional perk of using a VPN is that it can encrypt your traffic, making it unreadable to prying eyes like your ISP, company, or the government.
4. Best VPN for RTE Player 2023
4.1 NordVPN – Overall Best VPN for RTE Player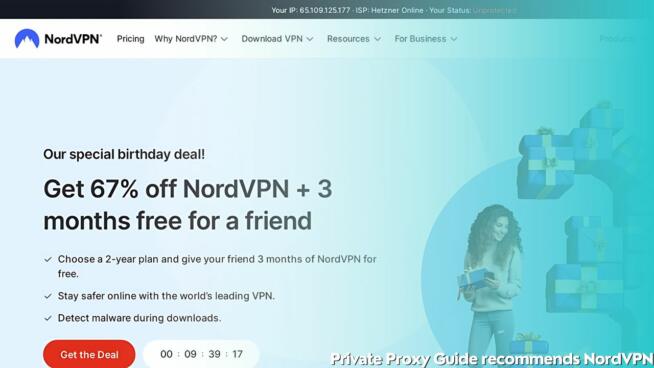 Over 5,100 servers in 60 locations make up NordVPN's massive server network. There are many possibilities for anyone seeking to access the RTE Player, as Ireland is home to more than 50 servers.
This service is compatible with primary streaming services, including Disney+, Disney Channel, and the US versions of Amazon Prime and Netflix. Therefore, you can easily share with loved ones. NordVPN permits up to six simultaneous connections per account.
The safety features are essential. VPN kill switch, ad filtering, malware protection, and protection against DNS, WebRTC, and IPv6 leaks are some features that NordVPN offers.
Also, it does not keep any records of its customers. Therefore, no personal information is ever stored on its systems. Apps are provided for the most popular operating systems, including iOS, Windows, Linux, Mac OS, and Android, and there is round-the-clock help for any issues that may arise.
4.2 ExpressVPN – Fastest VPN for RTE Player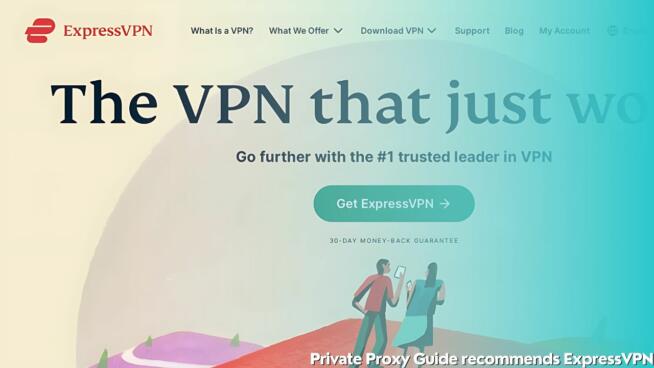 There are over 3,000 ExpressVPN servers in 94 countries, and Ireland is one of them. Moreover, it can play back 1080p video without hiccups or delays, making it ideal for web streaming. Apart from the RTE Player, this service integrates smoothly with Netflix US, Hulu, ESPN, and more.
ExpressVPN's 256-bit AES encryption, perfect forward secrecy, DNS and IPv6 leak protection, and internet kill switch in the desktop app all work together to keep your online activities private. All web traffic is immediately blocked if the network connection suddenly becomes unreliable. In addition, no personally identifiable data is kept on its servers.
It's possible to use Bitcoin as payment if you'd like the added privacy and control that comes with that option. Live chat with a customer service representative is available 24/7, and up to five people can use the same login at once.
4.3 PrivateVPN – Good RTE Player VPN for Streaming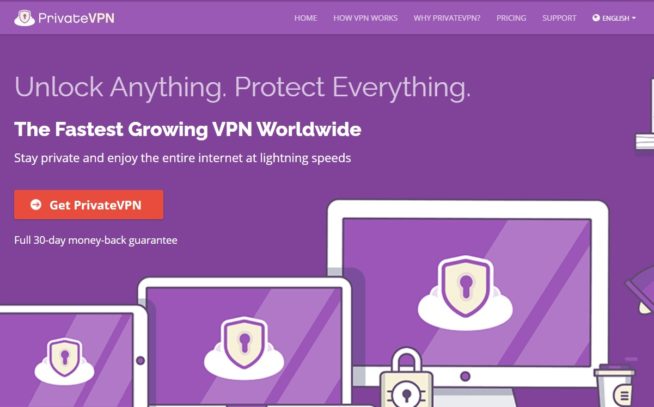 Even though PrivateVPN only has around 200 servers in 63 countries (including Ireland), its speed and streaming capabilities outshine its competitors. It will protect your online activity when you watch your favorite shows and movies on services like Netflix, Hulu, Amazon Prime Video, and the RTE Player.
Every single user can have up to 10 simultaneous connections. In addition, 256-bit encryption, a Windows internet kill button, and defenses against DNS and WebRTC breaches contribute to the system's security.
This service accepts Bitcoin payments and keeps no logs of its users' personal information. Live chat support isn't available around the clock, but it will be there for you if you run into any issues. If you need help, representatives can provide it remotely.
4.4 Surfshark VPN – Best Budget VPN for RTE Player

In addition to its Irish server, Surfshark also offers connections to more than 3,200 servers in 60+ countries. Moreover, it provides rapid speeds and unrestricted data transfer, so you can watch as much RTE as you want without worrying about your connection slowing down. As a bonus, you only need one account to protect your devices.
If you are concerned about your data's safety, Surfshark is an excellent option. The service provides 256-bit encryption, prevents DNS and IPv6 leaks, has a kill switch, and can circumvent the tightest geo-blocking with its NoBorders mode.
This completely log-less service takes three different cryptocurrencies and provides a live chat support service that is open around the clock. Surfshark has mobile applications for all the major operating systems. However, the configuration must be done manually when using a supported router.
4.5 IPVanish – RTE Player VPN With Many Locations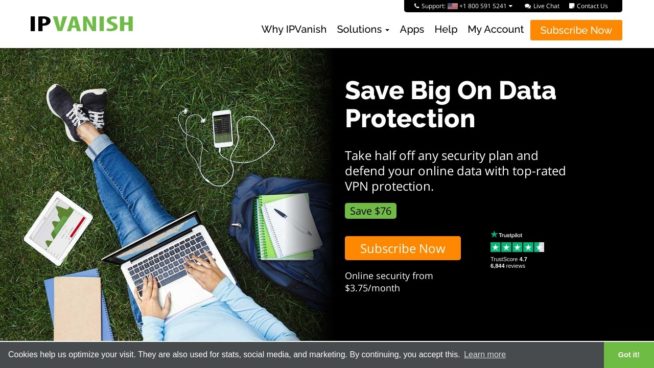 IPVanish's top-tier speeds and powerful unblocking ability have made it a favorite of streamers for a long time. Users can connect an unlimited number of devices at once to any of more than a dozen available Irish servers. This VPN service is compatible with streaming services such as the RTE Player, Netflix, Disney+, and Hulu.
Overall, IPVanish can help you receive an IP address from any country thanks to its network of more than 1,900 servers in 60 countries, one of which is in Ireland. The company's headquarters are in the United States, but it does not collect or retain personal information in its logs.
In addition, it significantly influences user traffic more than competing services because it owns and runs its network's servers. It includes 256-bit encryption, DNS leak protection, and an internet kill button, among other security features.
2. What Is RTE Player?
The Irish news and entertainment network RTE provides its users with a free on-demand streaming platform called RTE Player. You can watch full episodes of classic series, shows for kids, news, soccer, other sports in real-time, and more than 200 hours of Irish and international programming, all in high definition, on RTE Player.
Moreover, the RTE Player's user base is expanding every year, and while it's still smaller than the one for the BBC iPlayer in the UK, it's getting there. Users of RTE Player can watch anything from movies to talk shows to cult Irish shows like Fair City.
RTE offers a wide variety of entertainment options and is also a significant player in the sports streaming industry. You can watch the Gaelic games, golf, boxing, horseback riding, and other popular sports live on it. Most of the content on the RTE Player is also available without charge. You can avoid paying for a pay-per-view subscription and gain access to the RTE streaming platform by investing in a VPN.
3. Why Can't You Watch RTE Player Outside of Ireland?
RTE is a public TV broadcaster in Ireland partially owned by the government. Thus, it would not be financially viable for them to pay for rights to display the programs they air in countries other than Ireland. Since RTE does not have permission to broadcast its material outside of Ireland, it must prevent viewers outside the area from accessing the RTE Player.
A connection to PrivateVPN's Dublin server will help you to unblock RTE Player no matter where you reside worldwide and avoid RTE's geo-blocks. This holds for any electronic device, be it a desktop computer, mobile phone, television, or tablet.
4. Is There a Free VPN That Would Unblock the RTE Streaming Service?
You can sign up for a free VPN service to unblock the RTE streaming service if you are strapped for cash and don't often use a VPN. However, it is strongly recommended to avoid using free VPNs, as they pose a severe threat to your security and privacy.
They frequently need more resources to provide even the most fundamental security features, leaving their users vulnerable. After all, there would be no reason for paying premium services if free VPNs were as secure and dependable.
5. How to Use a VPN with the RTE Player
You can follow the instructions below if you're outside of Ireland and want to stream the RTE player, such as in Spain or France.
Choose a reliable virtual private network provider.
After verifying your payment, you can start installing the necessary software on your device. You can get apps via the provider's official app stores or websites.
Go online using an Irish server.
To watch RTE shows, please try the RTE Player. If it doesn't work immediately, try emptying the cache and cookies from your browser.
6. Conclusion
RTE employs a geo-blocking system customary in the business to restrict the distribution of its material to the countries in which it has obtained the necessary licenses. Due to copyright restrictions, some of RTE's programming is limited to audiences in the Republic of Ireland and Northern Ireland.
Therefore, RTE would be directly violating a legally enforceable contract it established with its third-party content licensees if it transmitted copyrighted content to its viewers outside the Republic of Ireland or Northern Ireland. This is difficult for people trying to access the information from outside the country, but a Virtual Private Network can help you get around this restriction.
7. RTE Player VPN FAQ
7.1 Is RTE Player Free to Watch?
Streaming programs on RTE Player is free, even if you're tuning in live. Users are not required to check in, but doing so is recommended to save items to a watchlist and continue where they left off on different devices.
7.2 If I Use a VPN, Will My RTE Player Streaming Be Affected in Any Way?
In most cases, the answer is no. Using a virtual private network (VPN) can slow down your internet connection sometimes, but ExpressVPN is one of the quickest options available, so most users won't have any problems. If your Internet service provider (ISP) limits your bandwidth for streaming services, utilizing a virtual private network (VPN) to watch RTE Player may improve your video quality.
7.3 Who Can Access the RTE Player?
Only TV license-paying Irish citizens can access RTE Player. Their IP address can determine a user's location, and they will be denied access if they connect from outside their home country. RTE has released an app for iOS and Android called RTE Player International, which allows users outside of Irish borders to watch more than 500 hours of material for free or a small fee.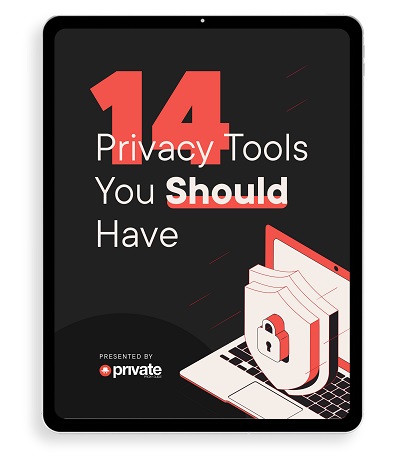 Learn how to stay safe online in this free 34-page eBook.