Stake is a cryptocurrency gambling platform that offers sports betting and casino games. It was founded in 2017. Stake has over 2,000 games, substantial promos, and allows you to play with eight different types of cryptos, including Bitcoin, Ethereum, Dogecoin, and Litecoin.
Unfortunately, Stake is currently unavailable in the United States and other countries such as Australia and the United Kingdom. Fortunately, a VPN can help you unblock the site by masking your IP address and making it appear as if you're browsing from another country.
This article includes the five best VPNs for Stake and some helpful tips on how to use a VPN with Stake.
1. How to Play Stake Anywhere in the World
Unlocking Stake casino is a piece of cake with a solid VPN. Here's how to play Stake regardless of where you are:
Sign up for a VPN (we recommend NordVPN).
Install the app on your device.
Connect to a server that allows you to play Stake.
Create an account at Stake casino and begin playing!
2. Why Do You need a VPN for Stake?
Because Stake is unavailable in many parts of the world, you'll need to use a VPN to access it. This covers huge markets such as the United States, Australia, and the UK.
The casino's license is to fault for this. Stake is governed by an Antillephone license, which prevents it from functioning in countries including the United States, France, and the Netherlands.
However, having access to your favorite casino games isn't the only incentive to use a VPN for Stake. Here are a few more advantages:
Speed: Despite the fact that a VPN will normally slow down your connection, there are specific cases where the opposite may occur. When you torrent, stream, or play online games, your ISP can restrict your connection. Since a VPN hides your online behavior, you won't be slowed down.
Anonymity: There are numerous rules that govern internet gambling, with some countries being more permissive than others. As a result, using a VPN for Stake to prevent your ISP from accessing your surfing history may be a good option.
Safety: If you're going to use public WiFi to access Stake, you'll need a VPN. Because public networks can be dangerous, you should never conduct financial transactions without the use of a VPN.
Remember that there are numerous more advantages to using a VPN. A strong VPN, for instance, can help you access geo-restricted content on Netflix and other online streaming platforms, download video games that aren't accessible in your country, and even obtain lower-cost airline tickets.
3. Best VPN for Stake 2022
Our top five picks are:
3.1 NordVPN – Best Overall Stake VPN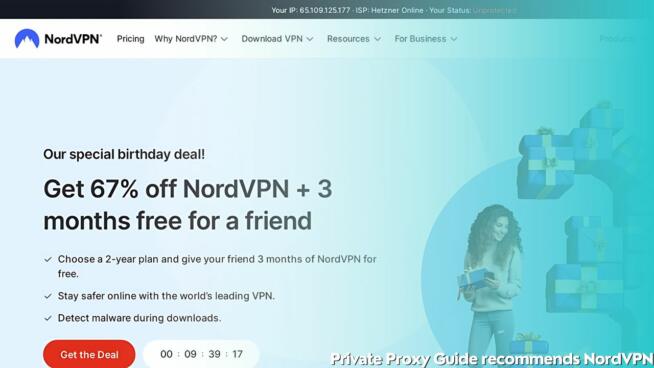 Because it has servers in Mexico, Canada, Austria, Estonia, Germany, and other countries, NordVPN is the best VPN for unblocking Stake. NordVPN is all that a good VPN should be. You won't even realize you're using a VPN because of its patented tunneling system, NordLynx. As a result, when playing slots and other gambling games, you will not encounter any lag.
Moreover, NordVPN can be used on almost any device on its 5,100+ servers in 60 countries. Because the service allows for six simultaneous connections, you may use it not only on your PC but also on your phone.
There's nothing to be concerned about in terms of privacy. Your browsing history is totally concealed from your ISP when you use NordVPN. In addition, NordVPN's no-logs policy has been independently reviewed twice, ensuring that no private user information is collected.
3.2 ExpressVPN – Fastest VPN for Stake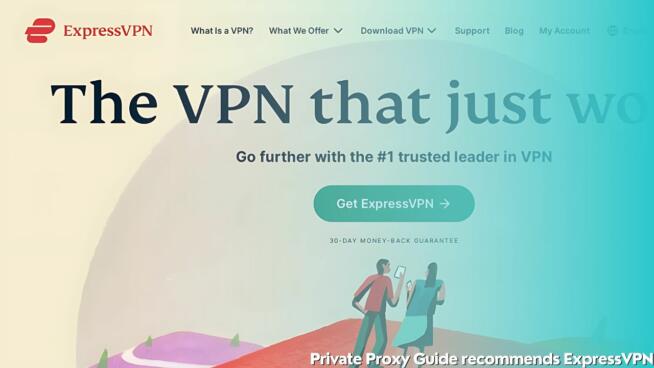 If you're new to VPNs, ExpressVPN is a terrific, beginner-friendly alternative. More crucially, the company's lightning-fast server network spans 3,000+ servers in 94 countries. That's fantastic news for those who want to play all of Stake's casino games. Furthermore, you're more likely to find a nearby server and receive the best available speeds, avoiding lag during your sessions.
The ExpressVPN apps are available for Mac, Windows, Linux, Android, iOS, and various platforms. This means you can play Stake whenever you want when you're on the run. Additionally, ExpressVPN is a no-logs VPN service that doesn't save any of your information on its servers.
Aside from that, the service provider has military-grade encryption and excellent leak prevention. The app, of course, includes a built-in kill switch that cuts off your connection in the event of an unexpected disconnect. After all, you don't want to be blacklisted over a little technical glitch.
Lastly, the company offers skilled live chat assistance 24 hours a day, seven days a week; feel free to contact them with any questions or concerns.
3.3 CyberGhost – Safe VPN for Stake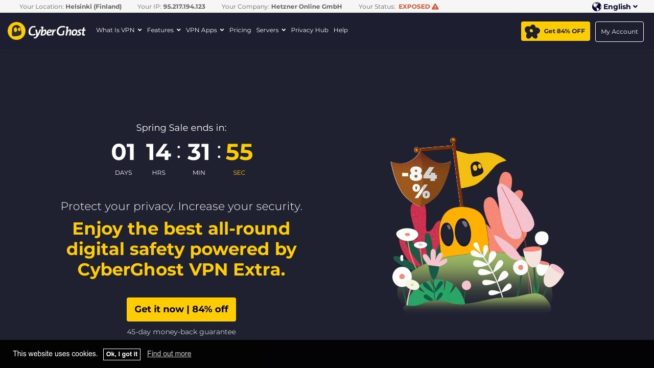 CyberGhost has a massive server network with over 7,400 servers in more than 90 countries. As a result, locating a fast server nearby should be simple. Naturally, the service provider offers everything you need to keep your Stake sessions safe. Strong encryption, a kill switch, and a strict no-logs policy are a few of the features.
You might always opt for the specialist "NoSpy" servers, which provide faster speeds and are completely monitored by the provider. Your traffic will never pass through any third-party data centers, ensuring maximum privacy. Moreover, you can also apply for a dedicated, static IP. What does this mean? You aren't sharing an IP address with tens of thousands of other people, which can raise suspicion.
CyberGhost VPN, like NordVPN, includes an ad-blocking and dangerous domain screening mechanism. Given how regularly scammers target customers on gambling sites, this is extremely beneficial.
3.4 PrivateVPN – VPN With Many Locations for Stake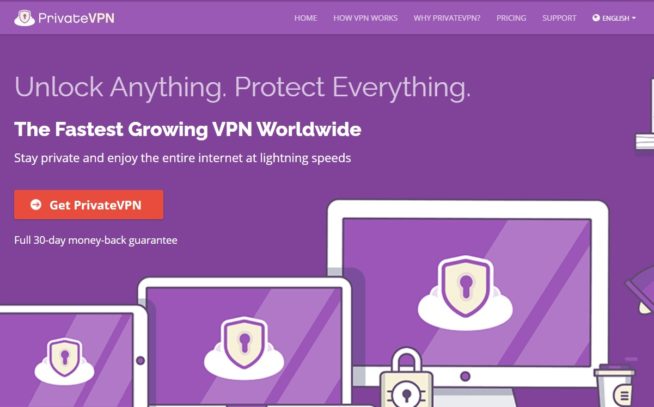 When it comes to online gamblers who only want an easy-to-use service, PrivateVPN is an excellent VPN for Stake. It has a little over 200 servers in 63 countries, covering most of the world's regions.
Furthermore, it isn't the quickest or most sophisticated VPN available. However, it still has excellent unblocking capabilities, supports a wide range of connection protocols to fulfill the demands and expectations of diverse users, and provides stable, above-average speeds.
While PrivateVPN is a user-friendly service, its apps also have an Advanced View where you may customize some of the more complicated connection options. This area of the program, for example, allows you to select connection kinds, encryption methods, and other options.
PrivateVPN provides a fantastic job of keeping your personal information private and hidden from prying eyes. Connection Guard, which includes features such as a kill switch, IPv6 leak protection, and DNS, accomplishes this.
3.5 PureVPN – Stake VPN With Many Servers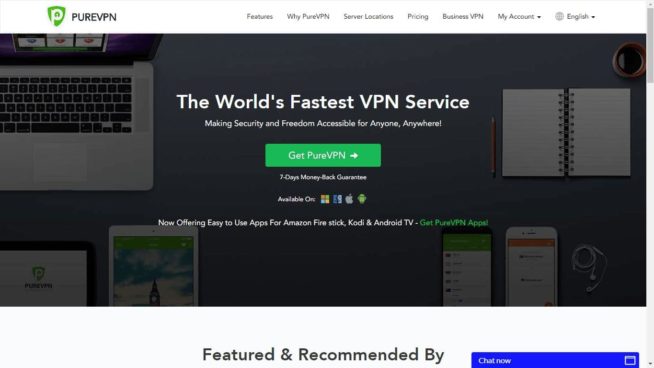 PureVPN is an excellent VPN to use while playing Stake casino games. It has a large number of servers as well as other premium features.
When it comes to speed, the WireGuard protocol is quite fast. There is also no need to be worried about speed because the alternative protocols function just as well.
You won't have to worry about security either. VPNs are increasingly including military-grade encryption as a basic feature, and PureVPN is no exception. It's also one of the first VPN services to be always-on-audit, meaning it constantly reviews its security and no-logs policies.
PureVPN also boasts a large geographic footprint, with 6,500 servers spread over 78 countries.
Moreover, PureVPN is also quite affordable. There is also a 31-day money-back guarantee; therefore, if you don't like the VPN service after giving it a try, you can get your money back without any issues.
4. Stake VPN FAQ
4.1 Is it Legal to Use a VPN for Stake?
It is perfectly legal to use a VPN to play Stake games. Using a VPN to access Stake isn't unlawful within itself because the primary goal of every VPN is to keep you private and safe. Furthermore, because Stake online casino has a fairly lax KYC policy, you won't have to worry about any troubles with verification.
4.2 Is Stake a Trustworthy Online Gaming Site?
Yes, because Stake is a verified provider on the Crypto Gambling Foundation system, you can play Stake casino games with confidence. It is legally permitted to offer sports betting content and online gambling games. Stake casino, online slot machines, live casino games, and various other casino games are available.
Another example of Stake's reliability and popularity is that it is the official betting partner of the UFC and the principal sponsor of the English football club Watford F.C.
4.3 Which VPN Should You Use for Stake?
The most crucial factor to consider while picking a VPN server for Stake casino is the server's location. This means that the server you choose should be in a region that allows Stake gambling and in a place that is somewhat close to you so that the quality of your connection isn't harmed.
5. Conclusion
Stake is a good crypto gambling platform with a large game selection, several bonuses, and numerous deposit options.
Even though it is not accessible in many countries (including the United States), it does not prevent the most dedicated crypto fans from playing. A reliable VPN service, such as NordVPN or ExpressVPN, can get you around those pesky geo-blocks and help you play your favorite casino games.
VPN Service


www.nordvpn.com
NordVPN
Review
Price: $11.95 $3.71/month
Servers: 5500+ in 59 countries
Simultaneous connections: 6
Jurisdiction: Panama
Payment: PayPal, AmazonPay, Crypto, Google Pay, Klarna
Torrenting: OK
Unblocks US Netflix: Yes
Dedicated IP: $70/yr
TrustPilot Score: 4,7/5
Money-back: 30 days
Extra: Double VPN, Obfuscated servers
Visit NordVPN »


www.expressvpn.com
ExpressVPN
Review
Price: $12.95 $8.32/month
Servers: 3300+ in 94 countries
Simultaneous connections: 5
Jurisdiction: British Virgin Islands
Payment: PayPal, Crypto, AliPay, Klarna,
Torrenting: OK
Unblocks US Netflix: Yes
Dedicated IP: Not provided
TrustPilot Score: 4,7/5
Money-back: 30 days
Visit ExpressVPN »


www.cyberghostvpn.com
CyberGhost
Review
Price: $11.99 $2.25/month
Servers: 6600+ in 89 coutrines
Simultaneous connections: 7
Jurisdiction: Romania
Payment: PayPal, Crypto
Torrenting: OK
Unblocks US Netflix: Yes
Dedicated IP: $51/yr
TrustPilot Score: 4,8/5
Money-back: 45 days
Visit CyberGhost »


www.surfshark.com
Surfshark
Price: $11.95 $2.49/month
Servers: 3200+ in 65 coutrines
Simultaneous connections: Unlimited
Jurisdiction: British Virgin Islands
Payment: PayPal, Crypto, Google Pay, Amazon Pay
Torrenting: OK
Unblocks US Netflix: Yes
Dedicated IP: Not provided
TrustPilot Score: 4,3/5
Money-back: 30 days
Visit Surfshark »


www.purevpn.com
PureVPN
Review
Price: $9.60 $3.33/month
Servers: 6500+ in 140 coutrines
Simultaneous connections: 10
Jurisdiction: Hong Kong
Payment: PayPal, Credit Cards
Torrenting: OK
Unblocks US Netflix: Yes
Dedicated IP: $35.88/yr
TrustPilot Score: 4,7/5
Money-back: 31 days
Visit PureVPN »