The Middle East region enforces some of the strictest internet access rules in the world. These internet censorship laws regulate users' access to channels and some content online.
In most cases, the UAE blocks users from accessing VoIP protocols such as Viber and Skype. This block is to generate profit and higher use from their national content carriers. Not long ago, Iran blocked Telegram users from accessing the service. This was due to the delusion of public dissent and access to inappropriate content.
On the other hand, Saudi Arabia has blocked almost all exterior connections and services. Apart from the tight internet censorship, many Middle Eastern internet users have testified to the impact they get from the MEI system.
1. Why Do You Need a VPN for the Middle East?
The Middle East's blocking of many internet channels is a great disadvantage to many online users. Blocking harmful content is not an issue, but what is the fate of good, harmless, educational, and inoffensive content? Middle East residents or visitors – in one way or the other – need an efficient internet connection and access.
A VPN is ideal for granting you the ability to access various channels. You can unblock all geo-restricted channels through a VPN.
Since VPNs have a layer of strict security, no third party can access your data or account. Below are some other reasons why you need a good VPN in the Middle East.
The VPN unblocks restricted websites and avoids filters
It improves online and browsing security
With a VPN, you can anonymously browse the web
A VPN allows the use of p2p torrenting
The system is safe and accessible for public connection
It keeps your IP address away from visibility
A VPN grants access to files and content remotely
It bypasses the world's geo-restrictions and accessibility
The system enables the sharing of large files safely
2. Which VPNs Are Ideal for the Middle East?
Choosing a good VPN for the Middle East region is a challenging task. Many VPN providers are offering the same services. Although all claim to be the best, they vary in their system and features. Identifying the ideal VPNs for the Middle East requires you to consider your preferences and budget. Go for VPNs that offer:
High and consistent connectivity speed
Compatibility with a variety of devices
Data security and safety from spying and hackers
Wide connectivity with other Middle Eastern countries' networks
3. Best VPNs for The Middle East 2022
3.1 NordVPN – Best Overall Middle East VPN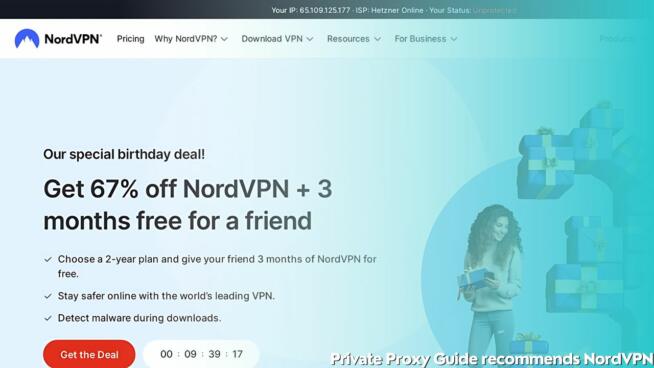 This VPN server is an ideal option for Middle East countries. It has great network connectivity due to its fast speed. NordVPN has over 5000 servers distributed across about 62 countries. Some of these countries include Egypt, Israel, the UAE, and Turkey. This reliable provider can unblock geo-blocked channels. It also offers a specialized option designed for blocking governmental restrictions.
NordVPN allows up to six simultaneous connections and protection for all devices. It also offers 256-bit encryption, showing NordVPN's commitment to executing its privacy policies. The system has a customizable kill switch, malware scanner, IPv6 ad-blocker, and many more features.
Furthermore, the provider does not have any logging policy and has 24/7 customer support assistance. The NordVPN apps are accessible from iOS, Windows, Linux, and Android devices, though its connection is slow on some of them. This provider offers a wireless router that is easy to install and operate.
Overall, NordVPN has proven to be one of the best options on the market today. Still, it has a considerable price tag. If you can afford this VPN provider, we highly suggest you give it a go!
3.2 ExpressVPN – Fastest Middle East VPN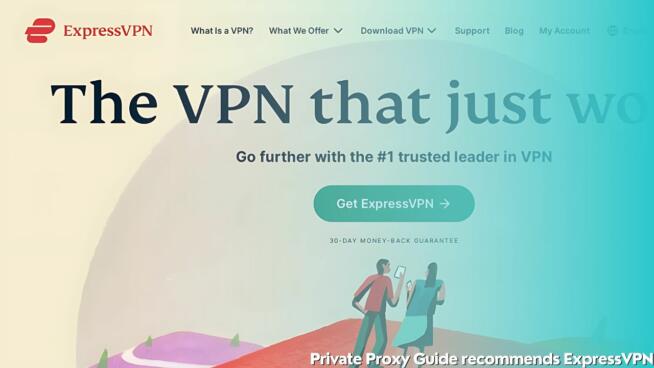 Are you looking for a VPN that can unblock a wide range of services? ExpressVPN is the ideal option. This server unblocks popular sites like Amazon Prime Video, Netflix, and Hulu. It also bypasses the set government-imposed rules on online connections.
ExpressVPN servers are accessible and there are more than 2000 of them in about 94 countries, including Israel and Egypt. This server offers the highest average speed, which can help to easily stream live HD content.
The ExpressVPN system has a reliable privacy policy and an AES encryption of 256-bit. This is set as military-grade encryption for maximum protection. The system is perfect for protecting your personal information.
Though it has some limited features on some devices, it has reliable desktop apps. The app automatically pauses any traffic and disconnects any operation on the device in case you experience a sudden connection drop.
This system is ideal for countries with strict restrictions and internet checks. ExpressVPN also offers a custom firmware installation through a flexible router.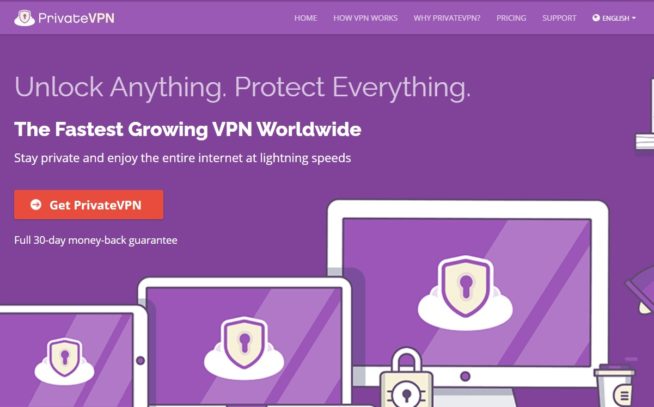 PrivateVPN is a common VPN provider that has higher speeds compared to other Middle East VPNs. Though it has a smaller network, it has around 88 servers in about 59 countries, including Turkey and Israel. Its high security and ability to unblock many countries' strict censorship may make it worth your consideration.
The VPN allows up to six different connections, which is excellent news for most users. PrivateVPN has 256-bit encryption, which guarantees maximum privacy and protection. It also has reliable features, such as a kill switch, DNS/IPv6/WebRTC leak protection, and more.
This provider does not have a strict log-in policy, thus allowing you to sign up with an anonymous email address. You may access PrivateVPN from devices like Android, macOS, Windows, and iOS.
Other manual configurations are supported by Linux-based systems and router networks. If you have any trouble accessing the services, the server has a 24/7 customer support team ready to assist.
3.4 Surfshark VPN – Best Budget VPN for the Middle East

This is one of the best VPNs for the Middle East. It has over 500 servers covering about 50 countries, such as Turkey and Israel. Its transfer speeds are reliable and can unblock any channel worldwide.
With this provider, you can comfortably unblock channels like Netflix and Disney. Two things that make it stand out are its compatibility and its connectivity to many devices.
Surfshark has 256-bit encryption and can, by default, offer WebRTC, and DNS leak protection. Its kill switch protects users from any data leaks, and other features include connecting to dual VPN, preventing any traffic overload in particular servers, automatic malware-blocking, and automatic ad pausing.
This VPN provider does not allow personal identification information to maximize security. It also has a manual configuration for macOS and iOS devices, applicable to some countries. Customer support is available 24/7 through live chat.
3.5

VyprVPN –

Great VPN for Streaming

in the Middle East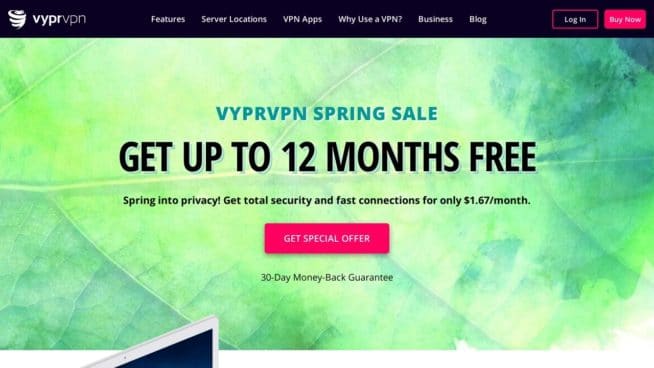 VyprVPN is a popular best VPN for the Middle East that has over 700 servers across 64 countries. Some covered Middle East countries include Qatar, the UAE, Saudi Arabia, Bahrain, and Israel.
This provider has fast network connectivity and other services. It can unblock platforms like Netflix and Amazon Prime Video with ease.
Furthermore, it provides access to other free cloud storage and other encrypted messaging apps. Its premium subscription allows three simultaneous connections of various types of devices. Though it does not allow anonymous sign-up, it has some strict security features and 256-bit encryption. All its VPN apps are available on Windows, Android, macOS, Blackphone, and iOS devices.
VyprVPN does not allow personal information or log-in details like IP addresses to leak. The system guarantees maximum security and aid through its 24/7 customer support system.
4. Conclusion
Using VPN in the Middle East can be challenging with all the government rules and restrictions. There are, however, many VPNs for the Middle East that offer data security and strict privacy policies. With such VPNs, the authorities cannot tell what you are doing on the internet. Make sure you choose a VPN that has great features and data security policies that can accommodate your needs.
5. Middle East VPN FAQ
5.1 Is Using a VPN in the Middle East Legal?
Yes, VPNs are legal in the Middle East and other civilized countries in the world. The VPN does not disclose your activities, and it is not governed by any laws of any country.
5.2 How Is a VPN Beneficial to Middle East Residents?
Accessing some content in the Middle East is prohibited. It is ideal for the residents to use a VPN provider that improves anonymity. A VPN masks any communication made online and does not share your IP address.
This means that your content remains private and hidden from third-party access. Using a VPN can impact your device speed and network coverage. Furthermore, high-performing VPNs offer data encryption for each user. The best VPN for the Middle East provides high connectivity, fast network speed, and protection against cyberattacks.
5.3 What Do You Need to Know Before Subscribing to a VPN Service?
You need to check the key factors of that VPN. Make sure that it meets your needs. Some critical factors are:
Data authority and privacy
The average connectivity rates
Pricing
VPN performance, bandwidth, and speed
Server coverage and device compatibility
The VPN's P2P functionality
5.4 Can You Get into Trouble for Using a VPN in the Middle East?
It depends on the country's rules and regulations. Some countries' restrictions require you to explain what you are using the VPN for. Make sure to review your country's laws so that you avoid engaging into illegal activity without knowing.
VPN Service


www.nordvpn.com
NordVPN
Review
Price: $11.95 $3.71/month
Servers: 5500+ in 59 countries
Simultaneous connections: 6
Jurisdiction: Panama
Payment: PayPal, AmazonPay, Crypto, Google Pay, Klarna
Torrenting: OK
Unblocks US Netflix: Yes
Dedicated IP: $70/yr
TrustPilot Score: 4,7/5
Money-back: 30 days
Extra: Double VPN, Obfuscated servers
Visit NordVPN »


www.expressvpn.com
ExpressVPN
Review
Price: $12.95 $8.32/month
Servers: 3300+ in 94 countries
Simultaneous connections: 5
Jurisdiction: British Virgin Islands
Payment: PayPal, Crypto, AliPay, Klarna,
Torrenting: OK
Unblocks US Netflix: Yes
Dedicated IP: Not provided
TrustPilot Score: 4,7/5
Money-back: 30 days
Visit ExpressVPN »


www.cyberghostvpn.com
CyberGhost
Review
Price: $11.99 $2.25/month
Servers: 6600+ in 89 coutrines
Simultaneous connections: 7
Jurisdiction: Romania
Payment: PayPal, Crypto
Torrenting: OK
Unblocks US Netflix: Yes
Dedicated IP: $51/yr
TrustPilot Score: 4,8/5
Money-back: 45 days
Visit CyberGhost »


www.surfshark.com
Surfshark
Price: $11.95 $2.49/month
Servers: 3200+ in 65 coutrines
Simultaneous connections: Unlimited
Jurisdiction: British Virgin Islands
Payment: PayPal, Crypto, Google Pay, Amazon Pay
Torrenting: OK
Unblocks US Netflix: Yes
Dedicated IP: Not provided
TrustPilot Score: 4,3/5
Money-back: 30 days
Visit Surfshark »


www.purevpn.com
PureVPN
Review
Price: $9.60 $3.33/month
Servers: 6500+ in 140 coutrines
Simultaneous connections: 10
Jurisdiction: Hong Kong
Payment: PayPal, Credit Cards
Torrenting: OK
Unblocks US Netflix: Yes
Dedicated IP: $35.88/yr
TrustPilot Score: 4,7/5
Money-back: 31 days
Visit PureVPN »