Suppose you've been searching for a way to watch Voot from outside India and probably discovered that the only way to do it is to use a VPN. Despite using one, several VPNs can permit you to connect to the service, accompanied by a slow connecting speed.
No one has patience for lagging, and nothing irritates people more than a lost connection when something fantastic is going to happen.
Your physical location determines your IP address, and your IP address defines your area, no matter where you are in the world. Services such as Voot use geolocation to establish which country you are in, and if you don't have an Indian IP, you won't be able to enter the site.
Country-specific libraries are also available on services such as BBC iPlayer, Netflix, and Amazon Prime. If you wish to watch Bollywood TV shows, you'll need to alter your IP address with the help of a VPN.
A good VPN redirects your internet traffic across a network of private servers, which masks your IP address, making you appear elsewhere. You can evade any country-level limitations no matter where you are by using a VPN to link to a digital India server (which is not physically located in the country but can nevertheless provide you with an India IP address).
That's why choosing a reliable VPN is best to discover everything Voot offers from outside India. It was challenging to pick a favorite, but these five options are the top picks for streaming Voot. They provide the best performance and are suitable for most devices. These VPN providers also offer a 30-day money-back promise, allowing you to test it risk-free.
1. Best VPN for Voot in December 2023
1.1 ExpressVPN – Best VPN for Voot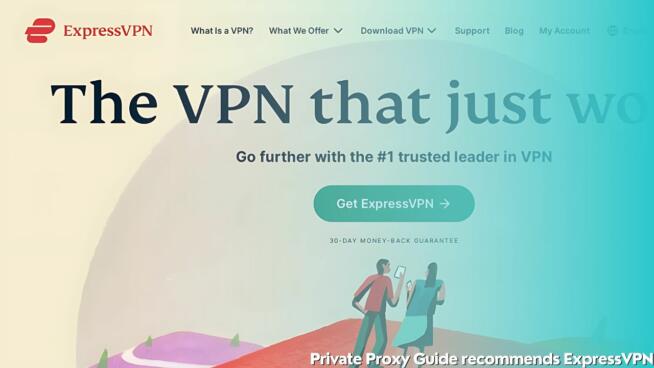 ExpressVPN has been in business for more than a decade. It's a zero-logs VPN located in the British Virgin Islands that's also great for getting additional online freedom, data protection, and privacy.
To stream Voot, servers are accessible in 94 nations, including India, but the Indian server locations are from Singapore or the UK. It is among the few companies that can connect to iPlayer, Netflix, and other difficult-to-access services.
There are ExpressVPN apps for every operating system. These apps have essential features such as obfuscation, DNS leak protection, a kill switch, and its Lightway protocol, which provides faster torrenting and streaming speeds. It also offers AES encryption for individuals who want tried-and-true security protocols.
You have 30 days to sample the service risk-free, with the ability to download the VPN on a maximum of five devices. The only drawback is that it's somewhat costly.
1.2 StrongVPN – Best Voot VPN for Online Security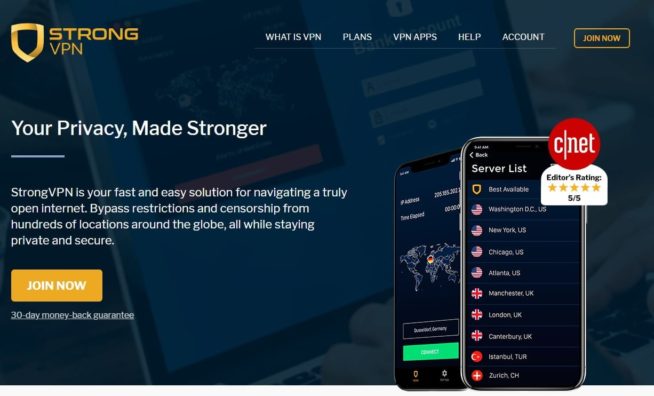 StrongVPN provides high streaming connections but middling gaming speeds. Several services are successfully unblocked, including Hulu, HBO Max, Netflix, Disney+, Peacock, and Voot.
The VPN provides security and protection on open Wi-Fi networks and includes a kill switch. StrongVPN employs AES 256-bit security and has a no-logs policy.
Furthermore, it permits torrenting and peer-to-peer activities as long as it is copyright-free and in accordance with your country's regulations. Hence, StrongVPN is a secure and reliable VPN to stream movies from India.
It has around 950 servers in 30 countries, including 15 in India. You may effortlessly connect to one of the 15 server accounts and view your favorite Voot TV shows. The privacy policy of StrongVPN emphasizes that it doesn't log user behavior. StrongVPN stores payment details and email addresses from its subscribers.
A very simple allows you to download the applications on your devices. If you have questions, you may contact them via email, live chat, or the ticketing system, which is available 24/7.
1.3 CyberGhost – Safe VPN for Voot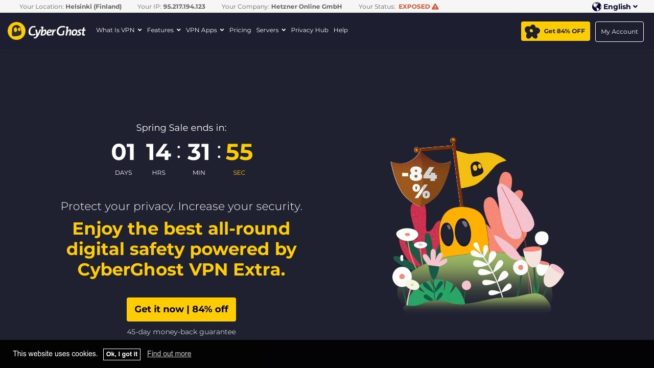 CyberGhost is a Romanian service provider. It has over 7,500 servers, including 29 Indian servers for watching local TV platforms such as Hotstar and Voot. It is a simple and dependable VPN that is ideal for beginners. With a single account, you can access it on a maximum of seven devices.
The CyberGhost apps are straightforward, including a kill switch, dependable encryption, and DNS leak protection. This software has also added Wireguard, which makes the VPN service extremely fast. As a result, it is suitable for torrenting and streaming. Furthermore, it correctly identifies the broadcasting servers, making exploring even more effortless.
Apart from apps for every operating system, it offers browser extensions, Firestick apps, and router compatibility, which allows you to stream on whatever device you have.
It allows you to access HBO Max, Netflix US, and various other services and never monitors your online activity with its no-logs policy. You may put it to the test with a 45-day money-back guarantee.
1.4 PrivateVPN – Good Voot VPN for Streaming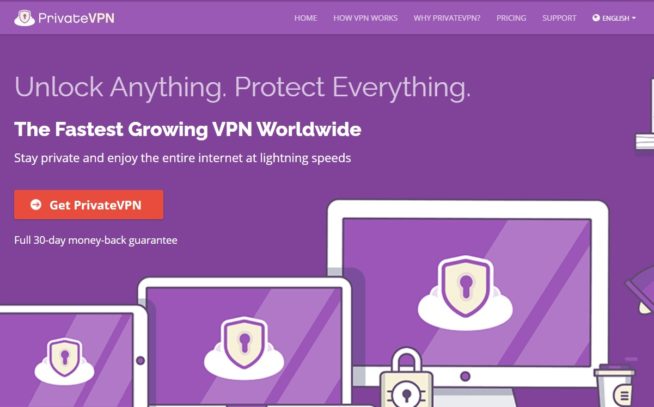 PrivateVPN enables secure torrenting and streaming of TV shows from India. According to its name, it offers a no-logs solid policy and many sophisticated security features.
It originates from Sweden, where there are no mandated data-keeping regulations. PrivateVPN's network contains bare metal, which adds to the platform's secrecy.
This VPN provider has servers in over 60 countries, including two in India, and allows access to over 20 Netflix regions, HBO Max, iPlayer, Hulu, and many other services. Furthermore, its Indian servers allow access to Voot and many other Indian TV providers.
The PrivateVPN apps include DNS Leak protection, a kill switch, and obfuscation, which means you can get internet privacy at home or use public Wi-Fi.
The service is simple, and their website offers live chat support for approximately 18 hours daily, which allows you to ask them any questions. A disadvantage of this VPN is that it has few servers in each region, but it is fast enough for torrenting and streaming Indian TV shows. You may also try it out for 30 days with a money-back guarantee.
1.5 Ivacy VPN – Best Budget VPN for Voot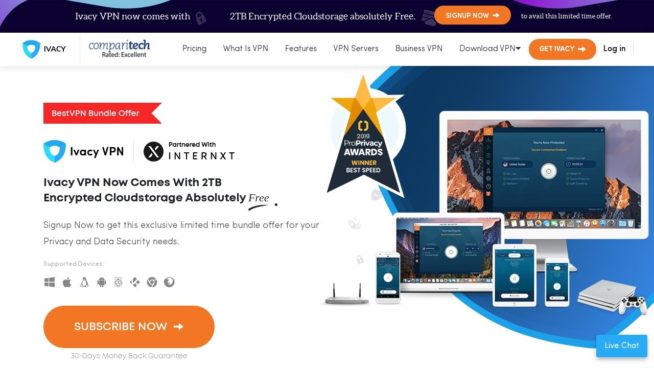 IvacyVPN conceals your PC's IP so you may surf the web privately. You'll also be able to visit websites usually reserved for a particular region from any part of the world; for example, you can view UK Netflix from the US without receiving an error message.
This tried-and-true VPN offers you global entry into foreign material with just a few clicks. Ivacy is more than just a regular VPN for desktops; it can keep you safe on various devices. If you register today, you will get a connection to over 1,000 servers worldwide, including India.
You'll be glad to know that Ivacy works perfectly with the Voot site – it's a suitable alternative if you do not want to spend a large amount of cash on a VPN provider that works. The most affordable package begins at less than $3/Month, which is suitable for people on a budget. If you want to use Voot from anywhere worldwide, give Ivacy a shot.
2. Voot VPN Frequently Asked Questions
2.1 What Exactly Is a Voot VPN?
It is a tested VPN with Indian servers that offer a reliable Indian IP address for Voot streaming. The Voot VPN still delivers all of the other security and privacy advantages that you would expect from a VPN; its ability to connect to Voot is in addition to these basic functionalities. When using a VPN for Voot, you can watch Bollywood movies and shows from anywhere worldwide.
2.2 Can I Connect to a Free VPN with Voot?
No. While free VPNs promote themselves online, many paid services are better for streaming Voot from other countries. Free VPNs don't engage in fast servers and have a small number of them in their system, which causes congestion when many internet users try to use their free service.
They frequently engage in bandwidth limiting and download limits, in addition to severely sluggish speeds, further degrade performance, making HD content streaming on Voot unfeasible.
2.3 What Is Available on Voot?
Voot is a superior streaming service with 100 million monthly active members and 1 million premium customers. Dramas, lifestyle programs, entertainment, comedy, children's television, and music videos are available through the service.
2.4 Is It Allowed to Use a Voot VPN?
Yes. It is allowed to use a VPN to stream Voot from another country. However, viewing geo-restricted material on services such as Voot is technically a violation of the Conditions of Use since Viacom18 does not wish internet users to circumvent its regional bans.
2.5 How Can I Obtain an Indian IP?
A VPN can provide you with an Indian IP address. It merely takes a few minutes to sign up for and access a virtual India server with a good VPN, which will provide you with an Indian IP address, allowing you to begin streaming. To start:
Pay a subscription and install the VPN app.
Launch the app, enter your details, and choose from the various worldwide servers on your screen.
Select a virtual server in India.
3. Conclusion
Now that you understand how to use Voot from anywhere worldwide, it's time to choose a VPN service you can trust and get started. If you enjoy Bollywood TV shows, movies, and other Indian entertainment programs, Voot is a great pick. The fact that it is free and has such an extensive library of fantastic content tiles such as Marzi and ASUR is reason enough to use.
We hope this article has helped you understand why you need a VPN for Voot from outside India. VPNs can effortlessly circumvent this streaming platform's geo-restrictions, allowing you to view all the great content. These five VPNs are our top suggestions since they connect quickly and have fast servers for streaming Indian TV shows.
VPN Service


www.nordvpn.com
NordVPN
Review
Price: $11.95 $3.71/month
Servers: 5500+ in 59 countries
Simultaneous connections: 6
Jurisdiction: Panama
Payment: PayPal, AmazonPay, Crypto, Google Pay, Klarna
Torrenting: OK
Unblocks US Netflix: Yes
Dedicated IP: $70/yr
TrustPilot Score: 4,7/5
Money-back: 30 days
Extra: Double VPN, Obfuscated servers
Visit NordVPN »


www.expressvpn.com
ExpressVPN
Review
Price: $12.95 $8.32/month
Servers: 3300+ in 94 countries
Simultaneous connections: 5
Jurisdiction: British Virgin Islands
Payment: PayPal, Crypto, AliPay, Klarna,
Torrenting: OK
Unblocks US Netflix: Yes
Dedicated IP: Not provided
TrustPilot Score: 4,7/5
Money-back: 30 days
Visit ExpressVPN »


www.cyberghostvpn.com
CyberGhost
Review
Price: $11.99 $2.25/month
Servers: 6600+ in 89 coutrines
Simultaneous connections: 7
Jurisdiction: Romania
Payment: PayPal, Crypto
Torrenting: OK
Unblocks US Netflix: Yes
Dedicated IP: $51/yr
TrustPilot Score: 4,8/5
Money-back: 45 days
Visit CyberGhost »


www.surfshark.com
Surfshark
Price: $11.95 $2.49/month
Servers: 3200+ in 65 coutrines
Simultaneous connections: Unlimited
Jurisdiction: British Virgin Islands
Payment: PayPal, Crypto, Google Pay, Amazon Pay
Torrenting: OK
Unblocks US Netflix: Yes
Dedicated IP: Not provided
TrustPilot Score: 4,3/5
Money-back: 30 days
Visit Surfshark »


www.purevpn.com
PureVPN
Review
Price: $9.60 $3.33/month
Servers: 6500+ in 140 coutrines
Simultaneous connections: 10
Jurisdiction: Hong Kong
Payment: PayPal, Credit Cards
Torrenting: OK
Unblocks US Netflix: Yes
Dedicated IP: $35.88/yr
TrustPilot Score: 4,7/5
Money-back: 31 days
Visit PureVPN »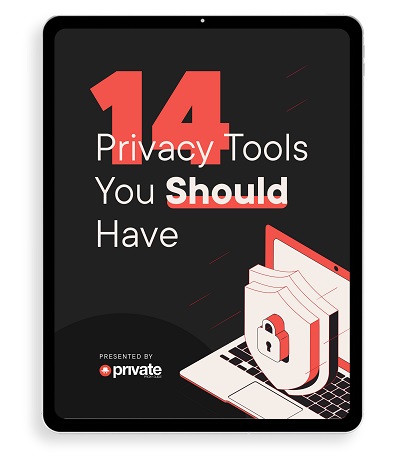 Learn how to stay safe online in this free 34-page eBook.