It's no secret that many worldwide used apps are restricted in China. That leaves not much choice for people who live abroad and want to communicate with their friends, family, and sometimes even business partners. Tencent's instant messaging app WeChat is a popular alternative that allows you to seamlessly communicate with your family. Unfortunately, it's blocked in several countries because of the controversy that goes on around it. That said, using a VPN can be one of the most reliable and secure ways to access the app.
In this article, we're going to answer all the questions regarding VPN services and the WeChat app. We'll also list and detail the 5 best VPNs for WeChat so that you can also use it and get a native experience just like more than a billion people that already use it in China.
We'll only list the best VPN for WeChat, which means only those that were successfully used for unblocking WeChat's features and encrypting the conversations.
1. What is WeChat?
WeChat, also known as Weixin in China, is a popular instant messaging app that was launched in 2011. At first, it was imagined as a simple messaging app like WhatsApp or Viber, but as time passed, new features emerged.
Now, it's possible to use it for mobile payments, food delivery and even getting a ride. The app is widely used among consumers in China, but it's heavily blocked outside of it.
2. Why You Should Use a VPN With WeChat?
Although the app is suitable for Mainland China residents, it has a fair share of flaws that shouldn't be overlooked. There are many rumors about the government surveillance within the app, and that the content is heavily censored if it contains content that speaks badly about the government or any forbidden topic in the country.
That's the primary reason why both Chinese residents and people who live abroad should use a VPN to connect via the application. Speaking badly about the government can lead to legal problems which are why using a VPN means your information will be encrypted and you'll be able to remain anonymous.
The second reason why you want to use a VPN for WeChat is to be able to accept it from anywhere. The app was banned for a time in Russia because there were difficulties with registration with the Russian authorities. The app was also banned in India in June 2020, as well as the United States.
Using a VPN service and connecting to one of the many servers that the provider offers allows you to bypass the geo-restrictions and connect with your friends in China without a problem.
Another reason why you want to use a VPN for WeChat is to encrypt your presence on the network and safeguard your conversations on WeChat. Most premium VPN services have a log-less policy and military-grade encryption which allow you to remain anonymous and your convos not used against you.
3. Best VPN for WeChat 2022
If you still can't decide which VPN to use for WeChat, here is a list of the 5 best VPN service providers that are guaranteed to unblock WeChat while keeping your privacy at the uncompromisable level.
3.1 NordVPN – Best All-Around VPN for WeChat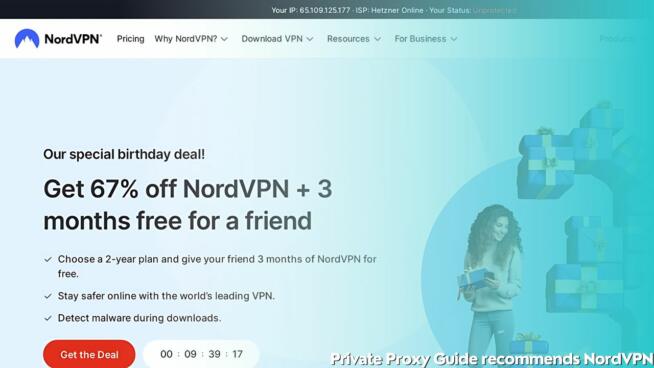 NordVPN is a Panama-based VPN service provider and probably the best overall VPN provider that you can find. It is equipped with more than 5,000 servers in 60 countries and it's also considered one of the fastest VPN services because your connection is pretty much unaffected.
NordVPN does not only unlock WeChat restrictions and encrypt your message, it can also effectively unblock many other websites such as Spotify, Netflix, and games such as Minecraft. It has a strict privacy policy and doesn't keep logs of your network activity. That said, you can rest assured your connection is anonymous.
Key Features:
More than 5,000 servers in 60 countries
Cross-platform compatibility
Your ISP doesn't keep track of your network activity and can't share it with the
authorities.
No-logs policy
Military-grade encryption
Offers dedicated IP
3.2 ExpressVPN – Fastest VPN for WeChat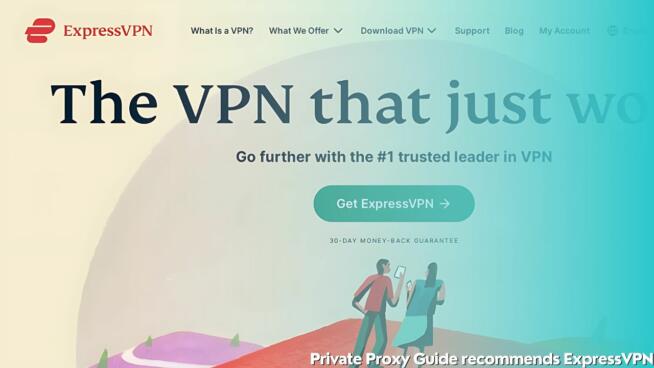 Like its name suggests ExpressVPN is super-fast. It's considered among the fastest VPN service providers because it doesn't compromise your connection speed regardless of where you are. It's the second most popular provider after NordVPN thanks to the great features they both sport. Besides the ultra-fast speed, and the ability to unblock WeChat and many other apps, Express VPN is available in 94 countries with more than 3,000 servers available.
It also comes with a special smart location feature that allows it to automatically find a server that is most suitable for your needs. It also allows you to connect with up to five devices, so your family members can use it too.
Key Features:
Available in 94 countries.
Smart location for the best connection for your needs
Swift and skilled customer service
Support for multiple devices
Can be accessed from any operating system or browser
No limited bandwidth
Military-grade encryption and hashing algorithms that safeguard your messages on WeChat
3.3 Surfshark VPN – Best Budget VPN for WeChat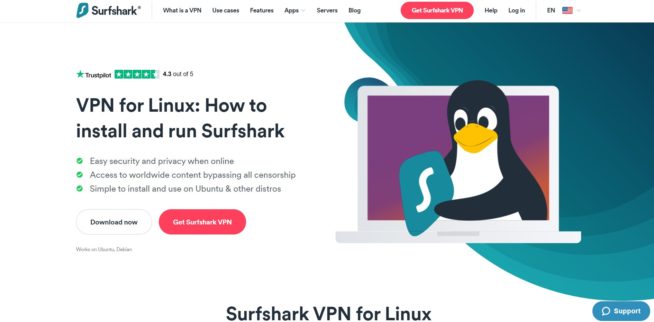 Surfshark VPN is a relatively new player after appearing in 2019. Nevertheless, it's a great value for the price and slowly and steadily it's making its name among the top VPN brands on the market. Its network consists of 3,200 servers that are located across 60 countries.
It's versatile, doesn't keep track of the logs, and doesn't slow down your connection. Besides WeChat, it can also be used to unlock Spotify, Netflix, and other apps with geo-restrictions. It will keep your connection on WeChat stable and fast and won't compromise your conversations thanks to the top-notch hashing algorithms and 256-bit data encryption.
Key Features:
Great value for the price.
3200 Servers spread out across 60 countries
Fast connection and anonymous surfing.
Kill switch blocks internet connection in case of risk of being tracked
Comes with an ad-blocker and malware-scanner
Crypto-friendly payment method
No data-logging
3.4 PrivateVPN – Best Budget VPN for WeChat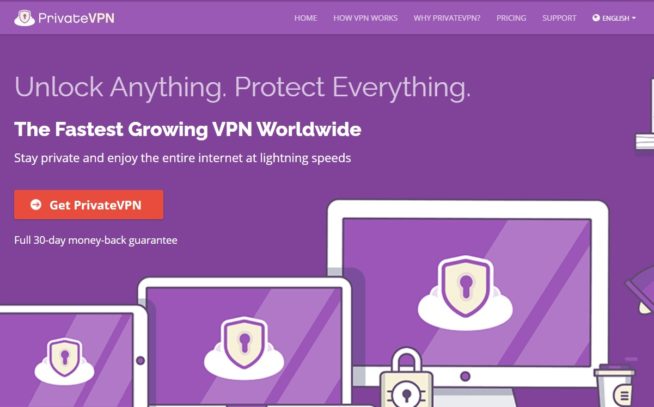 PrivateVPN is another affordable option to bypass the block imposed by WeChat developers as well as the Chinese government. However, it has considerately fewer servers compared to the other options. It sports 150 servers, but in 62 countries which is good if you're located outside China.
It allows up to 6 simultaneous connections and has great encryption features for both your online presence and messages you share on WeChat. It is also equipped with a swift kill switch which blocks the internet connection in case of abrupt change in internet traffic.
Key Features:
Reliable and fast connection for WeChat messaging
If you pay extra, you can get a dedicated IP address
Efficient kill switch
Futureproofed encryption and hashing algorithms for a safeguarded connection
Compatible with multiple web browsers and platforms
Up to 6 simultaneous connections
3.5 CyberGhost – Safe VPN for WeChat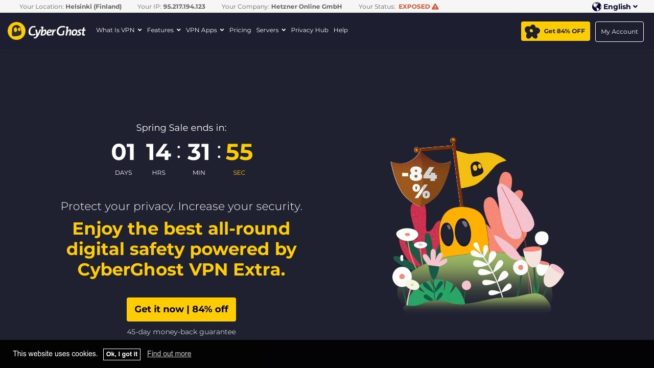 The final option in our list is great for people who live outside China and want to get in touch with their parents, friends, and relatives. It's equipped with various encryption features like 256-bit encryption and SHA256 authentication, as well as DNS and IPv6 leak protection.
You can connect to 5,700 servers that are scattered across 90 countries. As mentioned above, it is suitable for people living outside China, as the service is not supported in Mainland China, as well as the UAE.
Key Features:
Another affordable option in the market, but blocked in China
Customer support is fast to respond to any issues you may have
Fast and reliable connection
No-logs policy
Secure "network lock" switch in case of a sudden connection disruption
Ideal for beginners thanks to the intuitive UI
Safeguards your messages while keeping you anonymous
4.WeChat VPN FAQ
Whether you want to use a VPN for WeChat, it's recommended for both China residents and people who want to keep in touch with family outside the country. However, so many questions about VPNs need answers. We tried answering some of those questions.
4.1 Can I Use Free VPN for WeChat?
There's little to no chance that a free VPN can unblock WeChat if you live in a country that doesn't support it. Free VPNs are also known for not keeping your connection entirely private and anonymous and don't have no-log policies. It's also commonplace that free and unreliable VPN providers will sell your data to third-party companies.
4.2 Is WeChat Safe to Use?
Any answer to this question is debatable. While WeChat is one of the most popular instant messaging apps out there and allows a lot of people to communicate with their loved ones, there are some serious privacy concerns. Some surveys found evidence that the company behind WeChat spies on users' messages, deletes and censors them, and shares them with the Chinese government.
If you want to send sensitive messages or anything that is at risk of censorship or putting your friends in trouble, you should use a reliable VPN like NordVPN, ExpressVPN, and other services we mentioned. Alternatively, you can use apps such as Telegram and Signal, which can also be unblocked with a VPN.
5. Conclusion
Given that a lot of mainstream apps like WhatsApp are banned in China, WeChat became the only way to connect with your loved ones in Mainland China. However, using it without a VPN is not only advisable for immigrants, but also people living in China, if they want to avoid legal problems. That's why it's important to choose a VPN provider that will work both inside and outside China, and keep both your messages and private information encrypted with high-end hashing algorithms.
VPN Service


www.nordvpn.com
NordVPN
Review
Price: $11.95 $3.71/month
Servers: 5500+ in 59 countries
Simultaneous connections: 6
Jurisdiction: Panama
Payment: PayPal, AmazonPay, Crypto, Google Pay, Klarna
Torrenting: OK
Unblocks US Netflix: Yes
Dedicated IP: $70/yr
TrustPilot Score: 4,7/5
Money-back: 30 days
Extra: Double VPN, Obfuscated servers
Visit NordVPN »


www.expressvpn.com
ExpressVPN
Review
Price: $12.95 $8.32/month
Servers: 3300+ in 94 countries
Simultaneous connections: 5
Jurisdiction: British Virgin Islands
Payment: PayPal, Crypto, AliPay, Klarna,
Torrenting: OK
Unblocks US Netflix: Yes
Dedicated IP: Not provided
TrustPilot Score: 4,7/5
Money-back: 30 days
Visit ExpressVPN »


www.cyberghostvpn.com
CyberGhost
Review
Price: $11.99 $2.25/month
Servers: 6600+ in 89 coutrines
Simultaneous connections: 7
Jurisdiction: Romania
Payment: PayPal, Crypto
Torrenting: OK
Unblocks US Netflix: Yes
Dedicated IP: $51/yr
TrustPilot Score: 4,8/5
Money-back: 45 days
Visit CyberGhost »


www.surfshark.com
Surfshark
Price: $11.95 $2.49/month
Servers: 3200+ in 65 coutrines
Simultaneous connections: Unlimited
Jurisdiction: British Virgin Islands
Payment: PayPal, Crypto, Google Pay, Amazon Pay
Torrenting: OK
Unblocks US Netflix: Yes
Dedicated IP: Not provided
TrustPilot Score: 4,3/5
Money-back: 30 days
Visit Surfshark »


www.purevpn.com
PureVPN
Review
Price: $9.60 $3.33/month
Servers: 6500+ in 140 coutrines
Simultaneous connections: 10
Jurisdiction: Hong Kong
Payment: PayPal, Credit Cards
Torrenting: OK
Unblocks US Netflix: Yes
Dedicated IP: $35.88/yr
TrustPilot Score: 4,7/5
Money-back: 31 days
Visit PureVPN »