People living outside the U.S may not know this, but YouTube decided to expand its services to a new level some time ago, and that's when YouTube TV was born. YouTube TV is, in a nutshell, a streaming platform and broadcaster of local and national TV shows and even sports.
You could use it as you would with any other broadcast service that allows you to watch live TV, on-demand video, and even DVR. As we mentioned before, this service is only available in the U.S, so you can't access it if you are living in another country.
One of the best things about YouTube TV is that it offers you all the benefits that YouTube Premium would, and that includes ad-free videos and YouTube Music. This platform is also available on all devices, so you can watch its content on your smartphone, smart TV, or laptop.
People working on a budget may have some trouble paying for this service since it's more expensive than other streaming platforms such as Netflix or Hulu. However, it offers you many more features than them, so its price is reasonable at most. There are several plans for you to choose from depending on how much you are willing to invest in it.
Like any other streaming platform or broadcast service in the country, YouTube TV has geo-restrictions that keep people from accessing certain content depending on where they are. These restrictions apply the most to local live TV and sports.
Although many people already know that before paying for any of the plans this platform offers, many others feel scammed after they notice they can't access their favorite sports games, TV shows, or movies. Unlike other streaming platforms, YouTube TV has an excellent algorithm that detects when you use a VPN.
You may think you can't use any VPN for this service considering YouTube's algorithm can catch it, but you can still use them if you pay for high-quality ones. The IP addresses and servers given by paid VPNs are way better than free ones, so they are programmed to go unnoticed through any algorithm.
The same happens when you use VPNs for online video games. Using a free VPN or one of low quality could make you get banned from the game since the system and game servers detect them as cheating programs.
Do you have a YouTube TV subscription and want to take the most advantage you can of it? Read this page about the five best VPNs for YouTube! All the VPNs on this list can easily go past the YouTube TV's algorithm with no problem, so don't hesitate to choose any of them.
1. Best VPN for YouTube TV 2022
1.1 NordVPN – Best Overall YouTube TV VPN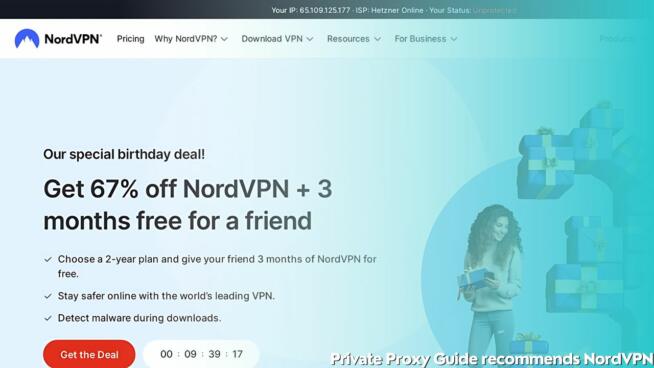 NordVPN takes the first spot on this list, and it does it thanks to the quality of its safety features. While this VPN does many things well, it focuses the most on keeping your browsing experience a safer one at all times.
This app's encryption level not only hides your IP address and gives you a dedicated one, but it also helps you pass past YouTube TV's algorithm with no problem, so you are never at risk of getting banned while using this VPN.
Apart from that, NordVPN works on both desktop and mobile devices. You can also keep five logged-in sessions simultaneously, which keeps all your devices protected whenever you use them.
Paying for NordVPN is getting access to more than 5,200 servers across 60 countries, so you can access content from any location you want.
1.2 ExpressVPN – Fastest VPN for YouTube TV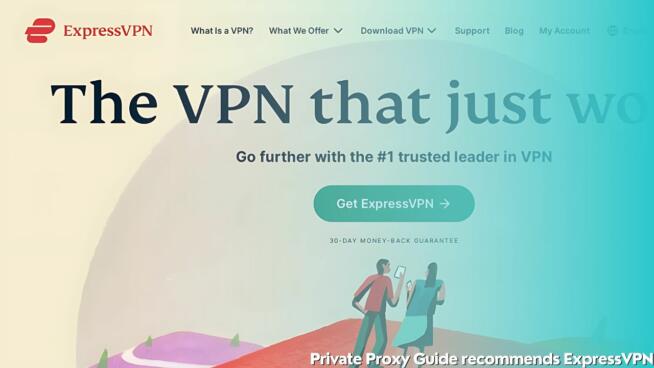 ExpressVPN is second on this list, but it still offers you wonderful features and an overall faster browsing experience. Although this app can unblock any geo-restricted content you want instantly, its flagship feature is how much it can speed up your internet connection by sending it through better servers with ideal network settings.
The only downside to using ExpressVPN is that it's more expensive than other options on the list, but all the features it gives you make it worth it at the end of the day. Using this app, naturally, allows you to watch anything you want on YouTube TV.
Safety is a top priority for most VPNs, and that also applies to ExpressVPN. This app's military-grade encryption makes it impossible for anyone trying to hack you to do so. Your ISP provider can't see what you browse when using this VPN, either.
1.3 HideMyAss VPN – YouTube TV

VPN With Good Support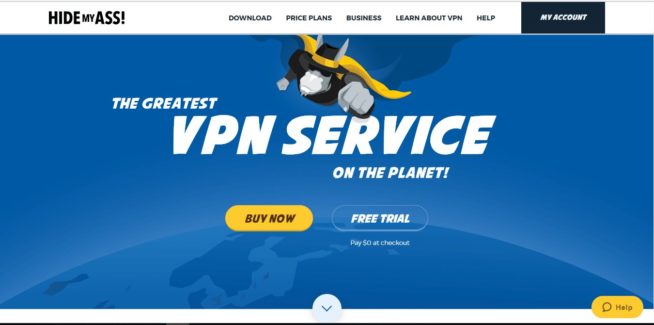 Despite what many would think when reading its name, this VPN takes things seriously and gives its users a professional service at all times. Hide My Ass' developers consider a free browsing experience to be something essential for anyone in the world, so it puts extra effort into unblocking everything it can for you, and that includes YouTube TV.
This VPN 256-bit encryption makes sure neither the government nor your ISP provider watches what you are doing, so feel free to browse anything you want without anyone spying on you. Therefore, Hide My Ass doesn't keep any track of logs.
While some VPNs focus on having more servers in fewer locations, others prefer to get to more countries in the long run. Hide My Ass is the latter, and you can see that in the 210 countries it has available for you.
Thanks to that, you can access geo-restricted content from almost all the countries you could think of.
1.4 CyberGhost – YouTube TV VPN With Many Devices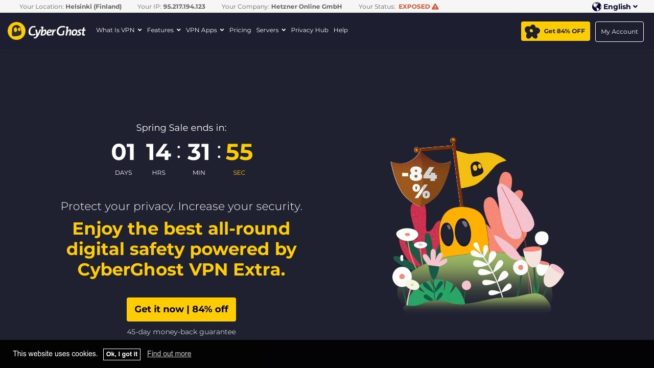 CyberGhost is always in lists talking about the best VPNs on the market, even if it's not at the first or second spot. The reason for that is it offers you all the features you would ask for in a VPN without it being outrageously expensive.
This VPN is one of the most inexpensive VPNs you can find on the market, so it's ideal for people working on a budget. However, don't let its price deceive you since, like the other VPNs on this list, CyberGhost can give you access to geo-restricted YouTube TV content.
One of the reasons CyberGhost is not only good for households but also for offices is that it lets you keep seven logged-in sessions active at the same time.
1.5 PrivateVPN – Best Budget VPN for YouTube TV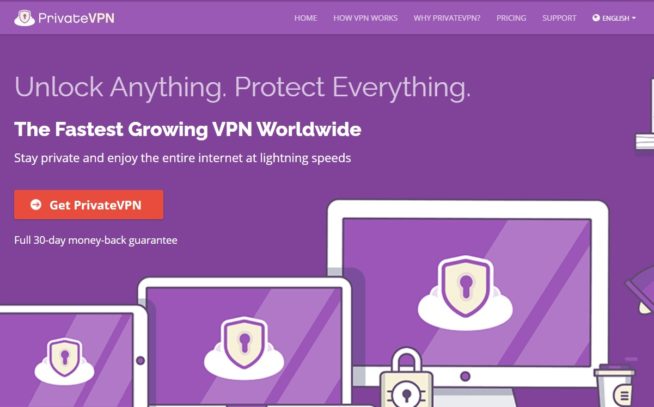 PrivateVPN takes the last spot on this list, but it's still a VPN of wonderful quality, and anyone looking forward to having a comfortable, free, and safe browsing experience can go for it with no problem. This VPN is available on all devices, which includes Mac, Windows, iOS, Android, and Linux.
Although VPNs are widely known across the world, not many people know how they work. Therefore, almost all regular users can't set up things by themselves, and they can get lost along the process. Fortunately, PrivateVPN has everything set up for you once you connect to it.
Unlike others on this list, PrivateVPN goes for 2048-bit encryption, which works best than 256-bit depending on the situation. Additionally, the network settings this app gives make sure you can stream high-definition videos or play online video games without having any latency issues.
This VPN's geo-restrictions are enough for you to access YouTube TV regardless of where you are in the U.S.
2. Youtube TV VPN FAQ
2.1 Do VPNs Give Me Access to All YouTube TV Content?
The short answer is yes since the only thing that keeps you from watching all the content you want when paying for YouTube TV is geo-restrictions.
If you can go past those restrictions, everything on the app should be available for you unless YouTube requires you to pay more for it. Naturally, you can't access anything if you don't pay for the app's subscription, and VPNs don't change that.
2.2 Is It Legal to Use VPNs?
Absolutely! Although some countries and states limit the use of VPNs, they are not illegal at all in the U.S, so you can freely use them whenever you want. However, some apps, streaming platforms, and online video games don't allow their users to use VPNs.
The reason for that is those companies know people use them to avoid geo-restrictions. Therefore, they can ban you if they catch you using one.
Fortunately, this only applies to free VPNs and VPNs of low quality since you can use any of the apps mentioned on this list without YouTube TV or any other platform noticing it.
2.3 Do All VPNs Work with This Streaming Platform?
Some VPNs can help you unblock content from this platform and others, such as Netflix or Hulu, but not all of them can. The reason for that is the encryption and features used for free VPNs are not as good as the ones used for paid VPNs.
Using a paid VPN gives you a dedicated IP address each time you connect to a server. Therefore, only you use that IP address, and the platform's algorithm can't compare it to others.
Free VPNs, on the other hand, give the same IP address for everyone using the app, so it's easier for algorithms to detect them.
3. Wrapping Up
As you could see, there are many different VPNs on the market, and each one of them offers different features and benefits. It's up to you to decide which one meets your needs in a better way.
However, remember all the VPNs mentioned on this list are enough for accessing YouTube TV with no problem.
VPN Service

www.nordvpn.com
NordVPN
Review
Price: $11.95 $3.71/month Servers: 5500+ in 59 countries Simultaneous connections: 6 Jurisdiction: Panama Payment: PayPal, AmazonPay, Crypto, Google Pay, Klarna Torrenting: OK Unblocks US Netflix: Yes Dedicated IP: $70/yr TrustPilot Score: 4,7/5 Money-back: 30 days Extra: Double VPN, Obfuscated servers Visit NordVPN »

www.expressvpn.com
ExpressVPN
Review
Price: $12.95 $8.32/month Servers: 3300+ in 94 countries Simultaneous connections: 5 Jurisdiction: British Virgin Islands Payment: PayPal, Crypto, AliPay, Klarna, Torrenting: OK Unblocks US Netflix: Yes Dedicated IP: Not provided TrustPilot Score: 4,7/5 Money-back: 30 days Visit ExpressVPN »

www.cyberghostvpn.com
CyberGhost
Review
Price: $11.99 $2.25/month Servers: 6600+ in 89 coutrines Simultaneous connections: 7 Jurisdiction: Romania Payment: PayPal, Crypto Torrenting: OK Unblocks US Netflix: Yes Dedicated IP: $51/yr TrustPilot Score: 4,8/5 Money-back: 45 days Visit CyberGhost »

www.surfshark.com
Surfshark
Price: $11.95 $2.49/month Servers: 3200+ in 65 coutrines Simultaneous connections: Unlimited Jurisdiction: British Virgin Islands Payment: PayPal, Crypto, Google Pay, Amazon Pay Torrenting: OK Unblocks US Netflix: Yes Dedicated IP: Not provided TrustPilot Score: 4,3/5 Money-back: 30 days Visit Surfshark »

www.purevpn.com
PureVPN
Review
Price: $9.60 $3.33/month Servers: 6500+ in 140 coutrines Simultaneous connections: 10 Jurisdiction: Hong Kong Payment: PayPal, Credit Cards Torrenting: OK Unblocks US Netflix: Yes Dedicated IP: $35.88/yr TrustPilot Score: 4,7/5 Money-back: 31 days Visit PureVPN »