There are a lot of image-optimizing plugins on the market, both free and paid. However, only a few of them truly stand out and deliver impeccable features.
In this article, we're going to list the 7 best WordPress image optimizers for your website. With them, you'll be able to adjust the image size to the browsers of your visitors and benefit from numerous bells and whistles that come included in the package.
Without further ado, we're going to list them below, so continue reading this article, to learn more about how optimized images on your site will reduce the strain from your storage and bandwidth and step up your SEO game!
1.7 Best WordPress Image Optimizers in December 2023
We wanted to include both free and paid options so that the users have a clear image of what they're getting with this investment.
Of course, you probably won't need all the premium features some image optimizer offers, but it's good to have them in case you'll ever need them.
We also focused on ease of use, as some small business owners are learning the magic behind WordPress on the go, while growing their business and improving their site's visibility.
The following WordPress image optimizers will allow you to compress images that are too large, without compromising on the quality.
After careful and thorough research, we found Optimole the most future-proofed WordPress plugin for image optimization. Besides a little troublesome API key entering and a few other, minor, installation obstacles, you get access to one of the cleanest and most modern interfaces we've seen.
Its interface is intuitive and the dashboard doesn't seem overly cluttered with overwhelming information. It features the list of images that have been optimized. It also offers additional settings within the dashboard, like manual resizing, lazy loading, and compression.
It's worth noting that Optimole is a cloud-based solution. That means that the optimized images won't appear in your website's database. They're stored online, and thanks to cloud computing, you're receiving your images from a CDN, which means your loading times won't be affected.
When it comes to pricing, there are a couple of different pricing plans offered with the plugin. The pricing won't be affected by the number of websites you use. However, it's affected by the number of visitors that come to your website.
The free plan comes with a 5,000 visitor count per month. That means that it's suitable for small websites in the process of growth. There's a decent 48h customer support and additional features. Other plans include the $19.08 starter plan with 25,000 monthly visits.
The business plan costs $39.08 with 100K monthly visits and a custom domain. The customer service is also faster to reply to your queries if you use one of the premium plans. Finally, there's a custom plan with flexible features, which are good for large businesses. Still, make sure to contact Optimole customer support for a more detailed explanation.  
Pricing: Free and from $19.08
Smush compliments itself as the best WordPress image optimizer featured before. That's not too far from the truth. You can get the free plugin from the Plugin store and enjoy the limited features, or opt for the full subscription service with a lengthy trial period on their website.
If you have really large, vibrant, and vivid images that need compression this is the right plugin for you. Thanks to the smooth-working CDN, you can introduce new images, but also save the old ones in case you ever feel the need to exchange them on the site.
The key feature, that is available with both free and paid versions of the plugin is the ability to resize and optimize multiple images. You can resize them in bulk which is good when you have some cornerstone article with a lot of images. Even the free option can bulk optimize up to 50 old images simultaneously.
A lot of people find using the free option convenient enough if they have small to medium websites. However, the 5MB limit per image is what discourages many users from using Smush Free, but many others upgrade to the Pro option that comes with different pricing models that depend on what you're using.  The Pro version also comes with the Super Smush feature, which allows for the 2x compression.
Pricing: Free and from $5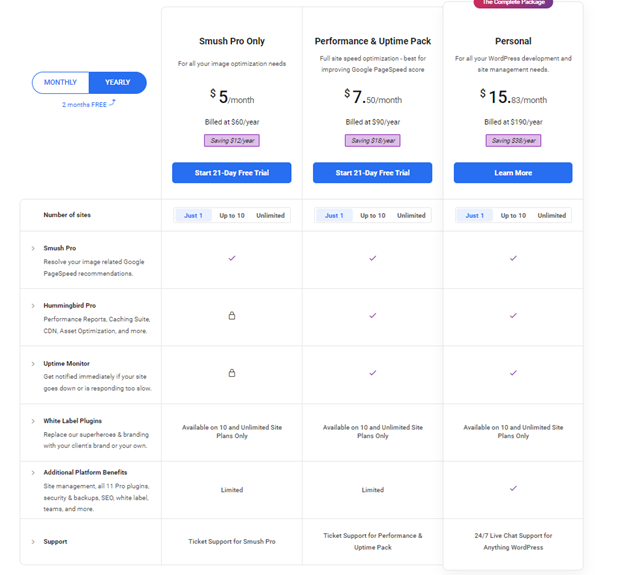 Optimus is an amazing WordPress plugin for image resizing and compression. It's available in three pricing plans – Optimus, Optimus HQ, and Optimus HQ Pro.
We must agree that it's a quite affordable plugin, especially thanks to its cheapest plan that allows you to upload images up to 10MB that will then be compressed. It allows for automatic image compression while the file is uploading to your WordPress media library.
They exceed at achieving near-lossless compression without compromising the quality of your images and also maintaining decent loading speeds of your WordPress pages. This way, you can ensure that your visitors won't feel irritated by unclear images and slow loading times, and won't bounce off your site to affect your ranking.
What's more, Optimus will automatically resize both the image and the preview image you're uploading. It's also a good investment for e-commerce stores, as it's compatible with Woocommerce and WordPress multi-sites.
The only disadvantages of using the free option are that only images of up to 100KB can be resized and compressed, and we know that those images aren't particularly large or crystal clear.
It's also worth noting that the free option doesn't come with the HTTPS connection which is not only essential for your privacy, but Google crawlers don't like when the website is not insured with the SSL certificate in entirety.
Pricing: Free and from $29/year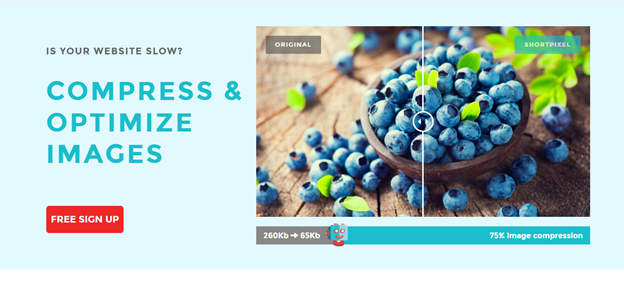 ShortPixel is a company that simplifies the use of images on WordPress and other website engines. Its Image Optimizer does a great job at compressing and resizing images and it is rich with various features, even with the free version at your disposal.
One of the main features that are similar to what Optimole offers is website analysis. All you have to do is paste your website URL and get to see which pages would benefit from image optimization. The plugin strives towards lossless compression, which is visible when comparing the compressed images to the original.
Its pricing model is also quite flexible, so even small businesses can subscribe to the more affordable plans and get more features. The free plan allows you to compress and resize 100 images per month. The $3.99 plan lets you optimize 7,000 images, while our favorite model of $41.66 per month is suitable for enterprise websites and allows you to optimize the size of 100,000 images.
Of course, you can go for even pricier models, but that's only if you own multiple websites and share images on daily basis. Another great thing is that it's compatible with Woocommerce, so you can use this plugin to optimize your online shop product images.
Pricing: Free and from $3.99
Just like the other mentioned WordPress image-optimizing plugins, Imagify does a great job.
There is a free version that is quite rich in features but you can only use 20MB per month, which is not much if you're dealing with a lot of large images at once. The website estimates that's about 200 images per month, but less if you're working with large images.
If you choose to use Imagify, you'll love the clean, sleek, and simple-to-use interface, that will help you navigate the images you want to optimize. There are no hidden complex settings that will mess your progress up, just straightforward options. There are also useful add-ons that allow you to automatically upload images to the media library.
If you choose the Infinite plan, you can upload an unlimited number of images and optimize them for your website. That way, you'll reduce the loading times and make your website load swifter.
Pricing: Free and $4.99 a month
EWWW image optimizer may not be everyone's favorite option. However, it still does a great job. One of the reasons why it's not everyone's favorite option is because of its outdated interface. While all the mentioned options had sleek and modern UI and intuitive ways of optimizing and accessing your images, this one is quite complicated.
There are different settings to adjust, and many tabs to go through before you get to compress the images. However, unlike most of the other image optimizers, this one allows you to compress and resize GIF images among JPEG and PNG. Another interesting addition is that you can adjust PDF files, which can also slow down the loading times of your site.
If you download the free plugin from WordPress.org, you will be greeted with standard compression options. However, depending on how much you pay, you'll be able to connect to more than one website, receive more bandwidth, custom domain, and much more.
Pricing: Free and from $7
Kraken is the last WordPress plugin for image optimization from our list, but it still has a lot to offer. It's equipped with a sleek and intuitive user interface and different options to speed up the compression process.
It's free to use, but you can subscribe to the paid service for more features like more bandwidth, more image storage, and much more.
If you opt not to use the WordPress plugin, you can always try the web interface built into the site. If you choose to use the plugin, once you start uploading the images, it'll automatically resize the images and the preview image and prepare them for publishing.
Pricing: Free and from $5
2. Why you need image optimizers for WordPress
Images are undoubtedly essential assets for every WordPress site. They give readers a visual representation of what they're reading, educate them, and help them make informed decisions.
They are also important for SEO, especially when it comes to image resolution, which plays a key role in how your website ranks on the search engines.
What many WordPress novices don't know is that images are quite hefty and take a lot of storage and bandwidth reserved for your website, which is a problem for all webmasters.
Even though large and clear images are good for SEO and improve your overall positioning, slow loading times, because of large images, can impact your SEO ranking negatively.
So, how to solve this problem? How to feature clear and helpful images while helping your website grow and improve your business's visibility? With WordPress image optimizers you can fix this problem.
What do WordPress image optimizers do? They are plugins for WordPress which help effectively reduce the image size so that your website can load faster.
Of course, you can always do it with photo-editing software such as Photoshop, or some other program. But that's tasking and uncomfortable for people who've never touched Photoshop before.
A much easier way to change the size of the image so that it's SEO-friendly is by using WordPress plugins that can help optimize your image with just a few clicks.
3. Things to Consider When Choosing the Best WordPress Image Optimizer
When choosing a WordPress image optimizer, there are the following things to consider:
Lossy Lossless Compression – Whether the plugin will compromise the quality of the image when compressing its size. Lossless compression means that there's no loss of quality upon image compression. That's what most WordPress image optimizers strive to achieve.
Price – Can you get the job done with the free version or do you need a premium option, and whether it's worth the price.
Formats – Most WordPress image optimizers work with JPEG and PNG image formats. Some more advanced plugins also work with GIF and even PDF files.
Auto-optimization – Most modern image optimizer plugins offer auto-optimization of the images you're uploading to the media library. Some, however, don't.
4. Conclusion
WordPress image optimizers are plugins and standalone web apps that allow you to seamlessly compress or resize the images you want to feature on your WordPress site. They allow you to improve the loading speed of your website and make your site more SEO-friendly in the process.
 While there's no one-size-fits-it-all plugin in the market, we hope that the 7 plugins we reviewed in this article will meet your requirements and help you feature beautiful images on your pages and articles without compromising the loading speeds or image quality.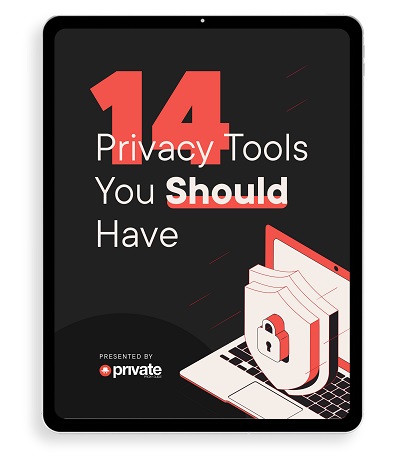 Learn how to stay safe online in this free 34-page eBook.