As an e-commerce business owner, you've observed that the Big Cartel versus Shopify discussion is something that appears to be around a lot. While Shopify has a large following, BigCartel has a sizable following of supporters who believe it is the most well-balanced online selling platform, mainly due to Big Cartel's provision to sell items for free.
Regardless of whose side you support, one thing is sure: you'd want the better one for your online business. Because of its reputedly powerful e-commerce capabilities, Shopify is undoubtedly probably one of the best systems on the market. This contest would have been easy if it hadn't been for the fact that Big Cartel seems to be no pushover. It's also a well-known e-commerce site for creatives, especially for simple and direct selling.
So, should we put this Shopify vs. Big Cartel squabble to rest now? We have evaluated each e-commerce platform separately to compile a complete Big Cartel versus Shopify research.
1. Big Cartel vs Shopify – Overview
Big Cartel is a trustworthy web shopping cart solution with a plethora of helpful e-commerce features. Although it has been likened to Shopify, Big Cartel focuses on an entirely distinct market. Since 2005, it has specifically targeted creatives and artists.
However, do not dismiss it out of hand. It isn't a small-time website, after all. As per independent web traffic statistics, this platform has supported over 70,000 online businesses, most of them run by artists such as crafters, designers, and singers.
Big Cartel's emphasis on basic e-commerce solutions is among the first things you'll notice when you visit their website. It manages the entire process, from site development to hosting and online shop management.
Shopify probably doesn't require much of an introduction. The e-commerce platform was released in 2006, even though the firm was created in 2004. Shopify, on the other hand, did not start producing money as a SaaS platform for internet enterprises until 2008. Shopify has firmly established itself in the online selling market today. It's a platform that connects site hosting with a variety of shopping cart features, as well as a slew of third-party connectors. That alone qualifies it for almost any form of internet business, including art.
As a result, it's no wonder that Shopify has grown to host roughly 2 million websites. And around half of them are now operational.
2. User-friendliness
On Big Cartel, creating a store is a simple and uncomplicated procedure. After submitting your product photographs, all you have to do is set the pricing and choose an appropriate shop theme, and you're done! That's all you need to get started selling your items.
Furthermore, the user interface is very straightforward. Even for newbies and entrepreneurs, the general layout is basic. You'll have almost no trouble picking up on Big Cartel's functionality. However, if you run into any problems, the platform's Help section provides excellent help. It goes through everything in great depth.
Shopify's user-friendliness is one of the main reasons for its widespread popularity. The platform provides a straightforward user interface, although it is a complicated multi-featured engine.
For example, creating a store requires simply four steps: add your products, change your theme, register a domain, and finally give your tax and shipping information. You also receive a responsive, intelligent theme editor to improve the overall design of your business before it officially launches.
The Final Word: Both Shopify and Big Cartel have been designed to be pleasantly easy and straightforward to efficiently serve novices, startups, and small enterprises. Shopify's user interface, on the other hand, is marginally better than Big Cartel's, thanks to its general quickness and the aspect that it offers more features.
3. Web Design
Once it comes to website design, Big Cartel does not disappoint its customers. You receive 16 mobile-optimized themes right away, all of which are entirely free.
Big Cartel is very accommodating when it comes to theme modification. However, don't be too relaxed because the associated modifying possibilities are restricted. In fact, you won't be able to make any changes to your mobile version. However, as the layout adapts itself automatically on mobile devices, this may not be essential. A typical photographer or artist is the sort of person who would genuinely love Big Cartel's site layouts instantly. If you're not one of them, be prepared for a letdown since the site builder appears to be uninterested in other businesses.
Beginners are another group that may have issues. Although most theme components may be altered without coding, creating a fully tailored website is challenging. You'll require coding knowledge for dynamic modifications like uploading and modifying your photos.
Shopify may not be as good as specialist web hosts like Squarespace and Wix in site design. However, it does give everything you need to develop a one-of-a-kind online store in any industry.
For starters, the number of built-in site designs offered much outnumbers that of Big Cartel. You have the option of choosing from 71 different appealing themes; all of them were created by Shopify's designers. The only issue is that only eleven templates are available for free. While they allow for a wide range of changes, the most adjustable choices come at a cost. Unfortunately, they are not inexpensive; the least costly choice is $140, while the most expensive options are $20 less than $200.
When talking about editing, this fee may make sense. Shopify's themes, for example, go beyond the typical degree of modification to provide you with multiple customization tools, allowing you to create a lovely online shop that will set your brand apart from the competition. Without any coding knowledge, you may customize a variety of site features. While Shopify's themes are built by default for mobile, you may customize the mobile version too to get the appearance you want.
Shopify does not forget professional developers. It enables users to apply their coding knowledge to more in-depth theme editing. As a result, you can create a complicated web store for a developing mid-sized company.
The Final Word: Big Cartel's website design procedure is unquestionably straightforward, and it offers more free themes. But, to be honest, Shopify is much ahead of the game. The latter gives 71 distinct template alternatives before providing you with further customization possibilities.
4. Online Store Management
Big Cartel was created to help small enterprises that deal with single goods. That's why the free plan allows you to add up to five goods, while the most expensive plan allows you to add up to 300 goods.
If you're curious, the answer is yes—300 denotes just that. Uploading a large number of items at once is impossible. You must add each item separately. If you're working with a rapidly expanding company, you might like to look into different platforms.
The following selling procedure is, however, relatively painless. You can use Big Cartel's SEO capabilities to attract visitors, discounts to increase conversion rates, and order monitoring to keep track of every transaction.
The ability to retrieve abandoned carts is a critical feature currently unavailable. We think it's unfortunate, especially given that the average desertion rate for an online business is around 60 and 80 percent.
In the end, you can use Square, Stripe, or PayPal to complete their payments. Although they are some of the most prominent payment processors, we'd want to see Big Cartel provide additional possibilities.
However, you will not be charged by Big Cartel for any purchases. The platform has a zero processing fee policy, which implies that only the card processing costs charged by the payment gateway are removed from the amount charged.
Shopify's inventory management feature is nothing short of outstanding. There is no limit to the number of things you may introduce. Additionally, you have the option of uploading them individually or in bulk.
At this point, you may update a variety of product properties such as title, price, description, barcode, and unique SKUs. You may also upload custom photos, change the delivery choices, and use SEO tools on the appropriate product page.
When you're ready to sell, you can use Shopify's customer segmentation to target specific leads. In addition, you also get a shipping rate calculator, product discounts, dropshipping integrations, guest checkout support, social media integration, automatic tax calculator, and more.
If a customer abandons their basket before completing the checkout, Shopify, by default, provides abandoned cart recovery. It sends out recovery emails and conducts a thorough investigation into abandonment cases. When you're trying to figure out why items are being abandoned and what's causing it, this tool comes in handy.
Overall, Shopify is an undoubtedly robust and dynamic platform for managing online stores. However, it throws you a curveball at the end of the transaction after enabling everything. Although paying a hefty subscription price, Shopify appears to collect significant transaction costs every time you complete a payment.
The Final Word: Big Cartel's sales functionalities are in no way comparable to Shopify's. Shopify combines a wide range of shop administration features with a wide range of payment gateway choices, as well as an enormous app store. Third-party apps can help you gradually enhance your e-commerce capabilities. On the other hand, Big Cartel is best for small firms and startups with a management style that favors individual goods. You won't be able to scale it up and down as your company expands.
In a word, Shopify is far superior in terms of online shop administration.
5. Integrations and add-ons
Big Cartel has a few great app connectors, the most popular being Facebook. It's popular among users since it links your inventory to Facebook, enabling you to sell straight from the social media network.
And, if you have a secondary offline location, you may use Big Cartel's mobile POS interface to connect it to its online equivalent. You can also use the iOS software to accept card payments from your iPad or iPhone.
Apart from that, Big Cartel offers app connectors for payment processors, domain providers, shop administration, manufacturing, shipping, order fulfillment, and marketing and promotion. Now consider this: Zapier alone offers further supplemental integrations with various providers. But it's nothing compared to what Shopify has to offer.
The Shopify App Store is impressive. It has around 1500 app connectors for almost all e-commerce functions.
Several alternatives are available to improve your store's reporting, productivity, financial management, security, customer service, inventory management, sales and conversion, orders and shipping, design, marketing, selling channels, and more.
The only drawback is the expense of third-party integrations. Because most premium features come at a fee, the total cost of managing your online business might rise over time.
The Final Word: There's no doubt that Shopify is ahead of Big Cartel when it concerns integrations.
Big Cartel's restricted integrations will only be adequate for a regular art firm with a limited set of requirements. You can be able to sell on one social media site and offline and improve the functionality of your online business to better service repeat consumers. However, if you need to improve your business considerably, Shopify App Store is your best bet.
6. Customer Support
In the event of an issue, I recommend consulting Big Cartel's knowledge base first. The articles are organized in a way that makes it easy to find what you're looking for. So, you should have been able to locate what you're looking for after searching through everything in a couple of seconds.
If that doesn't work out, you may reach out to Big Cartel directly at support@bigcartel.com. Unfortunately, the customer service staff is not accessible 24 hours, seven days a week. They'll only respond between 9 a.m. and 6 p.m. EST Monday through Friday.
You might also use Twitter as an alternative. The @bigcartel handle is where Big Cartel's support team frequently replies to customer issues.
But that's all you're going to get. There isn't any phone assistance or live chat available.
Shopify's customer service system is reputed to be legendary. It offers technical support via live chat, email, support center, phone, forum, knowledge base, Facebook, and Twitter, among other methods.
Furthermore, the customer service team's available 24 hours a day, seven days a week.
Much of these alternatives would be enough for most online businesses; things get even better. It turns out that the platform provides specialized support agents to Shopify Plus members.
The Final Word: Shopify takes customer service extremely seriously; however, Big Cartel trails behind with fewer support alternatives. Its representatives are available 24 hours a day, seven days a week by social media, phone, live chat, and mail.
7. Pricing
Plans for Big Cartel begin with the opportunity of selling five things for free. There is no need for a credit card, but you'll need to input certain information to maintain your site.
The free service includes sales tax automation, discounts and promos, and even shipping tracking. If you prefer to switch to a premium plan, you can select from the following options:
Platinum costs $9.99 per month; including

50 products,
free custom themes,
five images per product,
online or in-person selling,
custom domain support,
shipment tracking,
real-time stats,
theme code editing,
Google Analytics,
inventory tracking,
promotions and discounts,
sales tax autopilot,
product options, and
bulk editing.

Diamond costs $19.99 every month, including up to 250 goods along with the Platinum features.
Titanium costs $29.99 per month and includes support for 500 goods and Diamond features.
All of Big Cartel's packages include no listing costs, ensuring that you make the most money possible. You must also pay for all alternatives every month, with no annual paying option for a discount.
Shopify features a straightforward price structure as well. A free 14-day trial is available with no credit card necessary to test the functionality. The Lite plan costs $9 per month and is the most affordable Shopify program. The Lite plan does not include any of Shopify's sophisticated capabilities, but it does incorporate a buy button onto your existing website or blog.
Basic: $29 every month for unlimited items, two staff accounts, numerous sales channels, manual order generation, up to 4 locations, discount codes, POS Lite, abandoned cart recovery, and support for up to 133 currencies and five languages.
Shopify: This plan costs $79 a month with five staff accounts, professional reports, 5 locations, manual foreign exchange rates, and international domains, plus the basic features.
Advanced Shopify: it costs $299 every month for 15 staff accounts, advanced report builder, up to 8 locations, and third-party shipping rates.
Shopify also offers a business option called Shopify Plus, which starts at roughly $2,000 per month and includes a slew of other capabilities.
8. Conclusion
Big Cartel and Shopify, as we've previously seen, are two entirely different systems. Because they are designed for different consumers, their functionalities differ significantly.
Big Cartel is designed for small enterprises that just need to sell a few things. Then there's Shopify, which caters to small, mid-sized, and big enterprises with dynamic selling requirements. As a result, it has more features and more flexibility.
In the end, Shopify triumphs against Big Cartel. However, don't discount Shopify's opponent too quickly. For painters, photographers, and other creative types, Big Cartel is still the best option.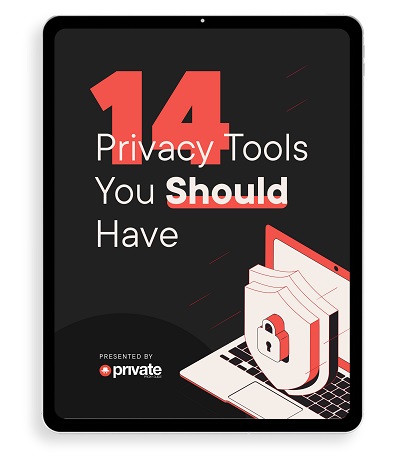 Learn how to stay safe online in this free 34-page eBook.