As we spend more time online and get more and more involved with the cyberworld, the risk of running into cyber threats and falling victim to malware increases exponentially with each passing day.
Protecting your system and your data has become an absolute necessity nowadays, and investing in an effective and reliable antivirus is as crucial for big companies as it is for single individuals. Bitdefender and Avast are both well-established and widely known antivirus programs, but picking one over the other may depend on various features and characteristics as well as your personal needs.
In this in-depth and detailed Bitdefender vs Avast comparison, we will analyze the different features and distinctive aspects of each antivirus along with their strengths and weaknesses then let you decide which one of these two is better suited for you.
1. Bitdefender vs Avast: Verdict
As you might also have come to conclude, Bitdefender outperforms Avast in almost every aspect. That's why Bitdefender comes on top of most lists for the best antivirus software in 2023. It offers all-round plans with foolproof protection and a variety of unique and practical features, all for a fair price.
All that being said, Avast is not devoid of merits. Their distribution of features over plans may seem confusing, and their intrusive upgrade solicitations and advertisements may be quite annoying, but it still has the most generous free plan offered hands down. If paying for antivirus is not within your budget, Avast's free version is your best choice.
2. Bitdefender vs Avast: User Interface
No matter how robust the antivirus program and its level of security are, it can only be as good as its user interface. Suppose the interface isn't user-friendly and easy to understand, and the user experience is not that satisfying. In that case, the overall software will suffer gravely from it. That's why having an accessible user interface is of the utmost importance. Let's take a look at each of Avast and Bitdefender's interfaces along with their scan modes.
2.1 Bitdefender
Bitdefender's interface is straightforward and easy to use, mostly thanks to the 'quick actions' feature. This feature grants you the ability to create shortcuts for actions of your choice, allowing you to run them from the main screen instead of having to access their respective modules, saving time and effort.
The main screen is divided into two panels: one to the left with a menu of the different modules available aside from the system notifications and settings, and the right panel, which contains several tiles reserved to the quick access shortcuts with a mini menu of related functionalities. In the free version, you can add up to four easy access tiles and have to upgrade your subscription to create more.
Another interesting feature Bitdefender has is its customizable interface that suits both casual users and more seasoned ones. Non-tech savvy users can make the best of the program without delving too deep into the complex technicalities of the software's functions, while expert users with more knowledge security-wise can switch to a personalized interface that gives them access to a variety of advanced tools.
Not only can you personalize your interface with Bitdefender, but you can also customize your computer performance with different suggested profiles. Each profile adjusts the system configuration and assigns your system resources in a way that favors your current activity and minimize the system impact on it. Existing profiles vary from Work Profile, Movie, or Game Profile to Battery Mode Profile and Public Wi-Fi Profile.
Bitdefender also offers a multi-device plan with a web platform responsible for monitoring your different devices named Bitdefender Central. Bitdefender Central grants you remote control over the program installed on any of the devices you own and allows you to perform whatever action on it. Central can also be accessed via your mobile phone with their mobile app.
The downside to Bitdefender's user experience is that the installation is rather lengthy. Bitdefender's executable is large in size of around 500 MB, and it might take you over 10 minutes to install, depending on your device's specs. One thing we promise you, though, the numerous outstanding features and high level of security Bitdefender offer makes it definitely worth the wait.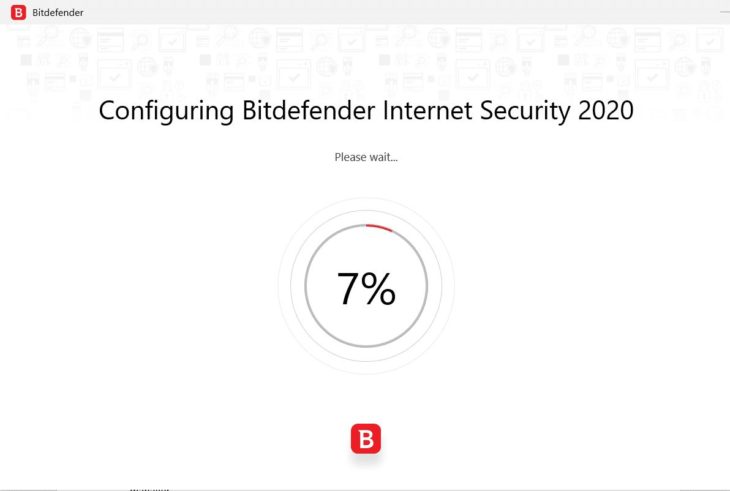 2.2 Avast
What Avast lacks in handy features like Bitdefender's 'quick actions' and 'profiles' makes up for it in stylishness and elegant, practical layout.
Another prominent feature Avast boasts of is its four scan modes. They consist of Targeted, Full, Boot, and Smart Scans, with Smart Scan being the most convenient and useful mode. Smart Scan performs a normal antivirus scan for viruses and malware, checks for network threats and any suspicious browser extensions or undesired add-ons, eliminate security risks, and resolve performance issues.
Avast also proposes its own web browser Avast Secure Browser for free. This browser is Chromium-based, and its main focus is security and privacy. Among its features, we find the ad Block extension, a video downloader plug-in, a password manager, a form auto-filler, and real-time monitoring built-in.
Avast Secure browser also ensures your safety online by developing anti-phishing, anti-tracking, and anti-fingering technologies. It's available on Windows, macOS, and Android. Weirdly enough, even though it is based on Chromium, this software doesn't include The Google integration of Chrome.
However, Avast user experience suffers immensely from heavy advertisements that bring the whole experience down. If you are using a free version, it will bombard you with endless upgrade solicitations. Some of the purchasable features Avast offers are grayed out until your plan is upgraded. In contrast, others show up normally on your screen only to take you to a purchase page upon clicking on it, which can be both confusing and frustrating. Unless you activate the Avast Ultimate Suite, these forms of irritating advertisements and upgrade solicitations will keep on bugging you, and some of the performance issues will remain unresolved.
Bitdefender vs Avast – Winner: Bitdefender
3. Bitdefender vs Avast: Features
Everything else put on an equal footing, the extra features provided by each product and their usefulness are what's going to decide if a client will opt for one product or the other. An antivirus utility goes beyond virus and malware detection and threat removal. Let's take a comparative look between the security suites presented by both Bitdefender and Avast, and examine their respective sets of extras.
3.1 Bitdefender
Bitdefender offers an extensive set of great features that you can unlock with every upgrade. The free edition of Bitdefender offers you a basic plan with some protection from possible threats, but it lacks the wide variety of interesting features the premium versions come with.
The entry-level premium package Bitdefender Antivirus Plus provides you with a handful of practical features like a password manager, a limited-use VPN, a file shredder, a vulnerability scanner, and an anti-fraud module. The password manager grants you the ability to save passwords as well as credit card numbers and personal information with an auto-filling feature. But it remains quite basic compared to independent password managers like Dashlane and LastPass.
The VPN is no more than a trial mode as it only allows you to consume up to 200MB daily until you upgrade your version for unlimited access. This feature reminds us of Kaspersky's VPN add on and both antivirus programs let you browse anonymously in complete security. That's especially useful when you are using public Wi-Fi, and it can save non-techies from the dangers of the internet.
Next up, we have a Bitdefender Internet Security package. This suite includes all the previous features plus many more. It has multi-layer ransomware protection protecting your data and constantly surveying all of your sensitive documents. If this is the first time you hear of the term 'ransomware,' we strongly advise you to do a quick search on it and learn more about this vile malware.
Internet Security suite also includes a two-way firewall feature for maximum home network protection, a Wi-Fi security advisor, and a webcam shield along with a microphone monitor to ensure you won't fall victim to spying attempts. Parental control is another useful feature for parents as it helps them supervise their children's online activities and limit their access to only appropriate content, hence making sure they browse the internet safely.
Finally, we have the full-fledged all-around Bitdefender Total Security Suite with access to the totality of Bitdefender's proposed features. This package offers its users an anti-theft module that can locate your stolen or lost devices if this suite is installed on them. It also better optimizes your device's performance and accelerates the system's processing power. Bitdefender sure possesses a wide range of sophisticated and very practical features at the service of its clients. Let's see if Avast can keep up with the robustness of its competitor's features.
3.2 Avast
Avast offers its clients with a more varied and a longer list of packages, albeit more costly. Features that come as a mere trial in Bitdefender like VPN are implemented as full services in Avast's top suite Avast Ultimate. But as good as their premium plans are, what makes Avast shine is their free version.
Avast's free plan offers real-time core protection against most types of threats and malware. Features only available in premium versions of Bitdefender like Wi-Fi security advisor and password manager are also included in the free version of Avast. This generous free plan is what earned Avast its place as one of the best free antivirus programs. But it still lacks more advanced security actions which leave it vulnerable to attacks of the like of phishing.
Avast features only get better as you invest more in their premium plans. Avast Internet Security, like its Bitdefender equivalent, has an additional layer of ransomware protection, an advanced firewall, network security, as well as protecting against phishing and blocking malicious websites. But what makes Avast stand out is its stellar feature Sandbox Mode.
Avast's Sandbox is like an isolated experimental area where you can run suspicious applications without risking harming your system. It's especially useful in case you were downloading a skeptical torrent, as you can open the downloaded file separately in Sandbox without worrying about it damaging your system and data.
On top of the premium plans, we find Avast Ultimate with its SecureLine VPN, Avast Cleanup Premium, and Avast Passwords Premium. While the VPN feature isn't remarkable compared to other antivirus programs, it's actually pretty good for a free addition.
Passwords Premium may not be as efficient as dedicated password managers, but it still offers unique features like one-touch login for mobile devices and Password Guardian service, which sends you an alert if your account has been compromised. Overall, it's a good feature, but it's underserving of the extra 19.99$ per year for it.
On the other side, Cleanup Premium is actually worth the extra money. It serves as a cleaner of any unneeded files on your machine like redundant or broken registry entries, cache files, etc. That will keep your PC at its best performance and help speed it up. Avast's list of features is by far lengthier than Bitdefender's, all for a much higher price. Nevertheless, most of these features are focalized on the top premium plan Avast Ultimate, while Bitdefender's distribution of features over packages is more balanced.
Bitdefender vs Avast – Winner: Bitdefender
4. Bitdefender vs Avast: Protection
This is the core aspect of every antivirus. An antivirus's ultimate purpose is to protect the user's system. Let us check which software offers better protection, according to AV-Test, AV-Comparatives, and MRG-Effitas.
4.1 Bitdefender
Bitdefender is already well established among antivirus software as being among the best when it comes to protection. It has plenty of awards under its belts from known and trusted reviewers such as AV-Test and AV-Comparatives. With that said, it is also known to eat up more system resources than other antivirus programs.
During AV-Test's May-June 2020 testings, Bitdefender was awarded a perfect score. When testing Bitdefender's effectiveness against widespread and zero-day malware, the antivirus program managed to detect all of them, which is a pretty impressive feat. Even when the industry average dropped from 100 percent detection rate to 98.8 percent, Bitdefender managed to stay at the top with an impressive 100 percent effectiveness rate against widespread and zero-day malware.
You've already heard us talking about how Bitdefender is more resource-intensive than other antivirus software. In AV-Test's test, the performance results showed that Bitdefender slowed down the machine by 21 percent when browsing popular websites. In the same test, the industry average was 14 percent. However, AV-Test still awarded Bitdefender a near-perfect score of 5.5/6 in performance because it was better than average in all other performance categories.
AV-Comparatives also reached similar conclusions about Bitdefender during the February-May 2020 testing. Bitdefender managed to block 99.3 percent of threats without triggering any false positives. Bitdefender also managed to earn AV-Comparative's Advanced+ rating when it came to performance since April 2013 all the way to April 2020.
4.2 Avast
In May-June 2020, AV-Test found Avast to be 100 percent effective at blocking widespread and zero-day malware. During that time, the industry average was, as mentioned above, 98.8 percent. Avast also struggled when performance-wise, being three percent slower than Bitdefender when launching popular websites and copying files.
AV-Comparative's test results back in April 2020 were also pretty remarkable. Avast beat Bitdefender when it comes to real-time malware protection, blocking a whopping 99.7 percent of threats. With that said, the performance results from AV-Comparatives regarding Avast weren't that great, giving it two out of three starts with an Advanced rating in April 2020.
Bitdefender vs Avast – Winner: Draw
5. Bitdefender vs Avast: Pricing
Seeing how many cheap and free antivirus software there are, it can be tough to justify an expensive product. Let us examine the pricing plans of Bitdefender and Avast and see if they are worth what they're offering.
5.1 Bitdefender
Bitdefender's plan lineup is relatively simple. There are five plans, which are the following:
Bitdefender Antivirus Plus, which can be used with up to three devices and costs $24.99 per year.
Bitdefender Internet Security, which costs $34.99 per year and can be used on up to three devices.
Bitdefender Total Security, which costs $39.98 per year and can be used in up to five devices.
Bitdefender Premium Security, which is a bit on the expensive side of the spectrum as it costs $89.99 per year and can be used on up to ten devices.
Bitdefender Small Office Security, which costs $99.98 and can be used on up to 10 devices, and includes several tools that are designed to protect any small business from e-threats.
It's worth noting that the two cheaper plans, which are Antivirus Plus and Internet Security, are for Windows only. The most expensive plan; which is called Premium Security; offers protection of up to 10 devices on Windows, macOS, iOS as well as Android.
5.2 Avast
Avast offers to protect for the same operating systems as Bitdefender. However, you'll not be able to find it on one plan. Features and supported operating systems are separated. You'll find yourself spending more on features that Bitdefender includes for free in its plans.
Every Avast protection plan, aside from Ultimate, offers protection of up to 10 devices. Only the Ultimate plan includes extra features such as SecureLine VPN, Cleanup Premium, and Passwords Premium. Should you go with the Premium security plan, you'll have to pay for those features separately.
All in all, Avast's plans aren't so bad if you're only going to use it on Windows devices. However, you'll find that it's much more convoluted than Bitdefender's pricing plans, and you'll find yourself spending more on features that are otherwise included in Bitdefender's plans for free.
Bitdefender vs Avast – Winner: Bitdefender
6. Bitdefender vs Avast: Customer Satisfaction
Making sure your customer is happy and satisfied with your service is vital for the company's reputation. Neglecting this factor and not offering full support and assistance to your clients will prove itself to be fatal to the brand's name and the whole business.
A good indicator of how good a company is doing is its share in the Anti-malware Market. AVAST Software A.S. owns 12.69 percent of the market, whereas Bitdefender only has 4.27 percent. That means that Avast has more customers, which, in turn, means that it's doing well by its users.
In terms of rating, Avast was awarded a perfect A+ rating by Better Business Bureau, also known as BBB, for its customer support services, proving to be extra diligent when it comes to its clients' satisfaction. This independent organization awards brands and businesses a letter rating from A to F based on collected customer feedback. As for Bitdefender, it isn't BBB accredited.
You can also visit the Trustpilot.com platform to check each of these two antiviruses' customer ratings. On this website, Bitdefender has a score of 4.1 stars, while Avast only has 3.7 stars out of five.
Bitdefender vs Avast – Winner: Avast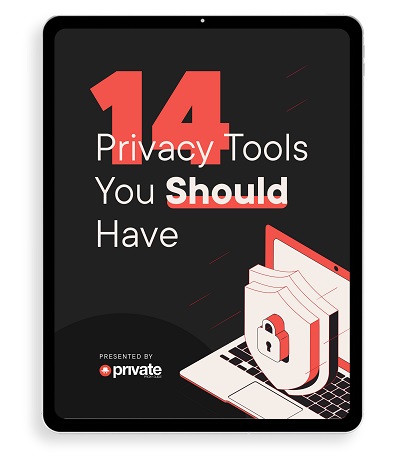 Learn how to stay safe online in this free 34-page eBook.