For most users, managed web hosting services bring the best of both worlds. On the one hand, these web hosting services do not compromise performance or security. You can equip your website, blog, or web app with the best speed and performance.
On the other hand, a managed web hosting service is easy to set up and operate. You do not need a degree in networking or programming to maintain a website hosted with a managed web hosting provider. Thanks to this increasing demand, the number of managed hosting services has gone beyond expectations. And you may have come across Cloudways and Flywheel if you were looking for the best managed hosting providers.
Both Cloudways and Flywheel have built a reputation for being two of the most popular choices for managed web hosting needs. So, when you need the best hosting service for your WordPress site/blog, you may have trouble choosing between these two options.
In this comparison guide, we have analyzed the different aspects of Cloudways and Flywheel side by side.
Verdict
Even now, we cannot say one hosting provider is better than the other. Instead, we can make a few relative recommendations.
If you need a flexible web hosting provider for multiple projects, you should choose Cloudways. It gives you the option to choose between different cloud providers and servers while ensuring maximum safety and top-notch performance. You do not have to worry about the speed, uptime, or support, either.
On the other hand, if you are looking for WordPress-focused features and proprietary management tools, it makes sense to go with Flywheel. Flywheel has been noted for its additional features like daily backups and WordPress updates. However, we really felt that Flywheel is quite restrictive in terms of resources.
| | | |
| --- | --- | --- |
|   | Flywheel | Cloudways |
| Monthly price | $13/mo. | $10/mo. |
| Free Trial | No, demo available | 3-days |
| Data Centers | 10 | 65 |
| Multiple sites | Yes(excluding starter plan) | Yes |
| Money-back guarantee | 60-days | No |
| CDN | Powered by Flywheel | Yes |
| Nightly Backups | Yes | No |
| Third party SSL certificates | Yes | Yes |
1. Cloudways vs Flywheel — an Introduction
Let's look at what Cloudways and Flywheel claim to offer:
Cloudways is a managed cloud hosting platform that lets you build and host various websites, blogs, and web apps. The company assures maximum reliability, speed, and performance for every project hosted on its servers. However, unlike other web-hosting providers, Cloudways lets you choose between five cloud providers, including DigitalOcean, AWS, and Google Cloud Platform.
It also means you can customize the managed cloud hosting service as per your requirements and budget constraints. The company has also partnered with Cloudflare malcare to increase performance and security. The hosting services from Cloudways are also noted for their 24*7 support, free SSL, staging environment, a rich collection of add-ons, and custom caching software.
Flywheel is also a managed cloud hosting platform, but it has been designed for WordPress. You can create and maintain WordPress websites without worrying about security or performance. It is also worth noting that Flywheel is designed for creative agencies rather than individuals. So, if your organization has to manage multiple WordPress sites for its clients, Flywheel may be the best option.
As you can guess, WordPress hosting from Flywheel brings you many features. For instance, you get a package of introductory themes and plugins for the website. In addition, the powerful staging tool gives ample space to test your websites before you launch them. You also get access to features like easy migrations, site cloning, and workflow management.
Now that you know the basics about Cloudways and Flywheel, shall we see how they perform in the real world?
2. Performance
As you can guess, both Cloudways and Flywheel offer best-in-class performance for their hosting services. It is like you do not have to worry about downtimes and errors.
Cloudways uses a multi-layer approach to ensure the best uptime and performance for all websites hosted on the platform. Of course, the ultimate uptime numbers would vary according to the infrastructure provider that you have selected. Having said that, you can expect uptime close to 100%, which is great. At the end of the day, you do not have to worry about your website being down anytime in the future.
The company takes a few more steps to make sure that your websites are running fine. On top of the list will be the Cloudways Thunderstack, which is a compilation of the best server software, including Apache, NGINX, PHP-FPM, PHP 8, and Memcached. All these programs can make sure that your website will function smoothly, regardless of the CMS.
Compared to other managed hosting providers, Cloudways offers better response times and resource plans.
Flywheel also follows a number of methods to ensure the best performance for your website. For instance, it makes use of FlyCache and CDN, which make sure that all your audience can access your website at the best speed possible. In addition to global availability, full-page caching and AI-based exclusions are also done by the caching component.
It is also worth noting that the CDN and caching tool from Flywheel is available for free. You do not have to worry about limits or extra payments. Last but not least, the service is powered by auto-healing tech that can detect and remove potential problems before their impact. Therefore, you can expect an uptime of close to 100% on any day.
3. Speed
Most people move to managed hosting services because they want the websites to perform faster, correct? Let's see how Cloudways and Flywheels perform in this respect.
In terms of speed, Cloudways hosting will not let you down. Of course, the ultimate uptime will depend on the cloud provider that you have chosen. For instance, if you use the cloud infrastructure from the Google Cloud Project, you can expect 100% uptime and the best speed. As it happens, the other companies who are in collaboration with Cloudways can also boost the website loading speeds by a considerable number.
Here is the thing, though. Cloudways is also one of the most scalable web hosting providers that you would come across in the market. So, even if you think the website shows lower loading speeds during peak times, you can go ahead and increase the RAM allocation or add an additional vCPU core. This kind of flexibility is a great feature for those who need unparalleled speed.
According to multiple speed tests done on various servers, Flywheel has gained awesome results. In the majority of cases, the web hosting platform could offer a speed of less than 0.2 seconds, which is impressive. Once again, the ultimate result would depend on your website as well. Considering that Flywheel servers are available across the globe, you have nothing to worry about.
Unlike Cloudways, though, Flywheel is not the most flexible option in the market. You are restricted to the plan that you have chosen in the first place. Therefore, it may not be possible to allocate more resources if something happens. We also have to consider that Flywheel has been optimized for WordPress from top to bottom. So, it is expected that your websites will have better speed with this hosting provider.
4. CDN
Content Delivery Networks are crucial in delivering the best speed and performance for your website or blog, especially if you receive audiences from different parts of the world.
As of now, Cloudways is offering something called Cloudflare Enterprise to make your websites faster and deliver them as quickly as possible. Depending on the CMS that you are using, you may have to follow some steps to integrate the CDN with your Cloudways-hosted website. On WordPress, though, you can set up this CND by installing a plugin. In terms of the CDN pricing, Cloudways disappoints us a bit. The CDN is not free, and you have to pay $1 per 25GB as long as you use the service.
Flywheel takes a better approach in this matter, though. First and foremost, the CDN is available free of cost, no matter which plans you choose. When combined with FlyCache, the Flywheel CDN can offer the best page loading speeds.
We see that Flywheel does not have many advanced CDN-based options like the one you'd see with Kinsta. Having said that, the CDN does the job well when it comes to performance. As you can guess, setting up the CDN can be done by installing a WordPress extension.
In this area, we have to make a choice, right? As it happens, Flywheel seems to be the best option. First of all, Flywheel CDN is completely free and available with all plans.
5. WordPress Features
Being one of the most popular CMS and publishing platforms, WordPress may be your go-to choice to build a website or blog. So, you should see how your web host deals with WordPress.
As you can guess, Cloudways offers managed WordPress hosting as a part of the package. You can choose between DigitalOcean, Amazon Web Services, Google Cloud, Vultr, and Linode as the infrastructure provider for the website. The best part about Cloudways WordPress hosting is that it has been designed for different needs, like the individual, eCommerce, Agencies, and SMBs.
Here are some of the WordPress-specific features from Cloudways. To improve performance, the company uses SSD hosting, the latest PHP versions, Cloudflare Enterprise CDN, built-in cache, and the Breeze plugin. All these are available from the dashboard. On the security front, dedicated firewalls, SSL certificates, database security, and application isolation will help you a lot.
You also have options to host as many WordPress sites as you want. It is not available on Flywheel. By the way, if you look at the workflow aspect, you would love to find options like 1-click cloning, staging URLs, and Git integration. As we said earlier, vertical scaling can be used with WordPress sites as well. So, if you think your site needs more resources, you can allocate them with a single click.
We should also mention that Cloudways makes it easy to manage your WordPress websites. Instead of being stuck between multiple cPanel pages, you can enjoy the best experience.
When it comes to Flywheel, things are a little different. Unlike Cloudways, Flywheel has been optimized for WordPress and WordPress alone. Therefore, you will come across a number of awesome features. First and foremost, your WordPress site can benefit from the auto-healing technology, built-in cache, and free-to-use CDN service.
On the security front, though, you will benefit from the free malware cleanup function, WordPress updates, and automated backups. These features will make sure that your website is free from accidental issues and deliberate threats. Thanks to the easy-to-use dashboard, rolling back to a previous version is easier than you imagine.
We also noticed that Flywheel is using a proprietary control panel instead of cPanel. Therefore, if you think cPanel has been pushing you back a little, Flywheel will be solace. In addition to making it easy to manage multiple WordPress websites, the control panel helps you streamline the workflow and even collaborate with your colleagues.
Building a WordPress site from scratch is relatively easier on Flywheel. First, the Blueprints packages will contain all the themes and plugins that you want. Similarly, you can use the Staging function to ensure that your websites are running properly. Last but not least, the Site Cloning functionalities will be a time-saver from the development point of view.
As it is clear, Flywheel is the better option if you are looking for many WordPress-specific features. Even though Cloudways has been optimized for WordPress, it does not always perform well.
6. User Friendliness
At the end of the day, you need managed hosting services to manage your websites better, correct? What is even the point if the control panel is not good enough?
Fortunately, both Cloudways and Flywheel use proprietary dashboards for website management. You get to control everything about your websites from these control panels. However, there are a few differences. For instance, if you have a WordPress development agency, you can make use of the additional features. It will help you create client reports, manage billing, and enable a proper workflow. You cannot spot such an option on Cloudways. Therefore, we think we can give the upper hand to Flywheel.
In terms of core user-friendliness, however, you do not have to worry about Cloudways and Flywheel. Both are easy to use and manage.
7. Site Migration
Now that you have decided to move to a better web hosting provider, you need to migrate the website. Let's see how Cloudways and Flywheel can help you here.
You can get free site migration options on both Cloudways and Flywheel. The entire process is free and does not cause downtime for your website. There are also options to set up and maintain your website once you have finished the migration process. By the way, Cloudways may restrict the number of migrations you can do based on the plan you have chosen.
On Flywheel, you have the option to choose between manual and assisted migration. You can complete the migration process using the easy-to-use plugin if you want. However, if you do not want to take the risk at all, you can seek help from the Flywheel team. According to reviews, the migration services from Flywheel are pretty awesome.
Despite a few small differences, we believe both Cloudways and Flywheel offer amazing site migrations.
8. Customer Support
Customer support is the backbone of any service-based company, such as website hosting. It needs to be dependable that customers can count on when they are in a gridlock. Flywheel holds nothing back in this regard, offering live chat support for everyone, irrespective of the login status. You are first greeted by a chatbot who helps in offering basic solutions through knowledge base articles. Ask for a customer support agent, and they will be connected in a minute or so.
Similarly, Cloudways has a live chat system located in the help center, which you can access by clicking on the blue icon in the bottom right corner. The live chat can be used after logging into an account. You will find three categories of support – Technical help, Billing help, and verification. Choose according to your query at hand. After that, it's a breeze to get support from the Cloudways support team. Apart from that, there is an option to request a callback on your number for phone-based help. This comes along with social media handles and email-centric support, which is faster than most of its segment competitors.
9. Pricing
Cloudways pricing structure may seem a little confusing at first. The amount you pay in the end depends on the cloud infrastructure provider that you have chosen. For instance, the basic plan from DigitalOcean and AWS are priced at $12 and $36.51, respectively. Of course, with the AWS package, you get 2GB RAM, 2 CPUs, and 20GB of storage space.
However, even the basic plan will offer features like free SSL, unlimited application installation, dedicated firewalls, team management, auto-healing, and security patching.
The pricing structure from Flywheel is simpler than you think. You can choose between two major options: Managed Hosting and Growth Suite. The second option will contain additional features like hosting/billing management and agency management options. You only need these if you are an agency that needs to build WordPress sites for other clients.
Otherwise, Flywheel plans start at $13 per month, which gives you 5,000 monthly visits, 5GB storage, and 20GB of bandwidth.
As you can see, considering the flexibility it offers, Cloudways seems to be the more affordable option.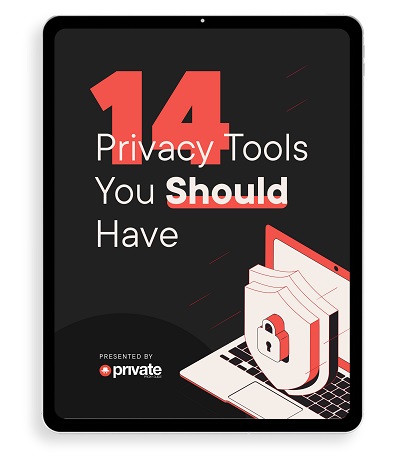 Learn how to stay safe online in this free 34-page eBook.