Being one of the most relevant streaming platforms in 2023, Netflix offers some of the best movies and shows that you can watch. Unfortunately, various copyright issues and licenses produce an issue of having different libraries of content which depend on your location.
From there, we have a common practice of using VPNs like NordVPN to unblock different catalogs. In doing so, people can access geo-restricted shows and movies, as NordVPN allows you to change your online location to another country, thus, tricking Netflix.
With Netflix's anti-VPN measures, it's increasingly hard to unblock many libraries. This spawns the question – does NordVPN work with Netflix? The answer is YES, but in today's article, we're going to examine it further and test its performance to give you a more decisive and definitive answer.
1. Does NordVPN Work With Netflix? Here Are Our Results!
NordVPN offers 5,400+ servers in 60 countries, where the majority of them are streaming-friendly. It has no special streaming servers like CyberGhost, but in my experience, they're absolutely not needed here, as the provider works perfectly fine for this purpose.
Now, I tested NordVPN with at least 10 libraries to give you the answer to the question of does NordVPN work with Netflix. Surprisingly, or not surprisingly, the provider managed to unblock pretty much all of the libraries I threw at it.
1.1 Netflix US
Let's start with the American catalog of Netflix. This is the most popular catalog due to its huge number of movies and series, out of which, many are blockbusters and popular shows. In the screenshot below, you see NordVPN working with Netflix US without problems.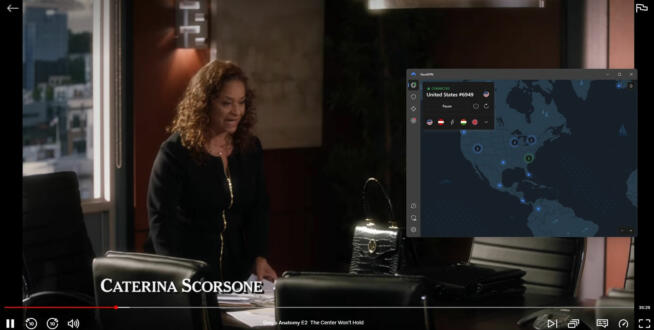 The show I picked was Grey's Anatomy because it's available on Netflix US and Canada only. Yet, simply by connecting to a random server in the US, I managed to watch the show without a single issue. Oh, and the streaming performance was great, so there we no hiccups or buffering.
1.2 Netflix UK
Next up, we have Netflix UK and this time, I wanted to test if I can watch Deadline. This show is unique to the British catalog, which means it's available only on Netflix UK. Once again, NordVPN worked flawlessly, which you can see in the screenshot below.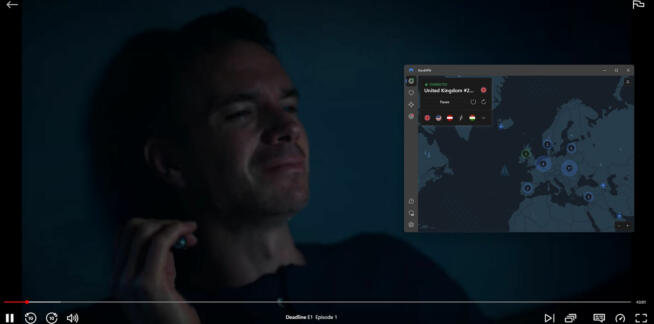 This means the provider unblocked the catalog and allowed me to watch other content that's natively available on it. During all these tests, I kept my protocol selection on Automatic, so NordVPN completed the tests effortlessly.
1.3 Netflix Canada
What about Netflix Canada? When testing it, I decided to try and watch Neon Lights, a movie that's available only in this library.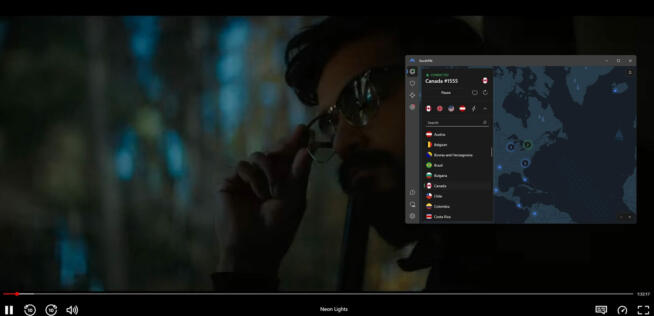 As you can see again, NordVPN shows extraordinary performance by unblocking it, and thus, unblocking the entire Canadian Netflix library with ease.
1.4 Netflix Japan
If you love watching anime and Japanese cinematography in general, know that NordVPN will also display splendid a performance.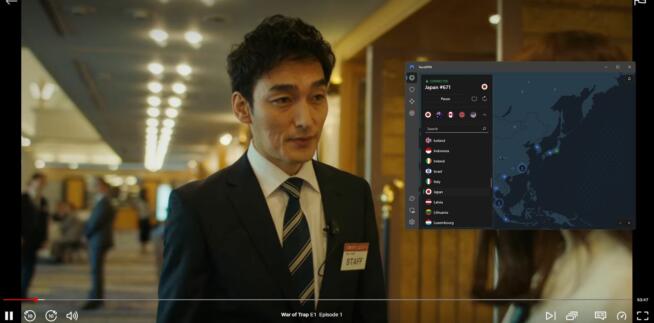 You can again see that it works perfectly by allowing me to watch this new show called War of Trap. Mind you, War of Trap is exclusive to Netflix Japan, so it's clear that this catalog is also accessible with this VPN.
1.5 Netflix Brazil
The same could be said about Netflix Brazil. This catalog might not be the most popular but it's still home to many top-notch series and movies.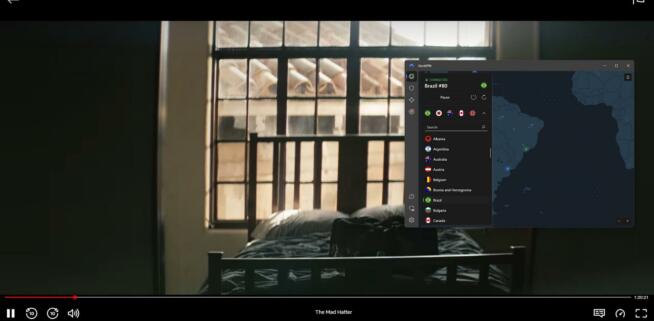 With NordVPN, I just connected to the fastest Brazilian server, visited Netflix, and boom – it worked flawlessly. I selected a movie unique to this catalog, which is The Mad Hatter.
1.6 Netflix Australia
Last but not least, Netflix Australia was the next choice on my list. This catalog isn't very hard to unblock and you can see that NordVPN works, as expected.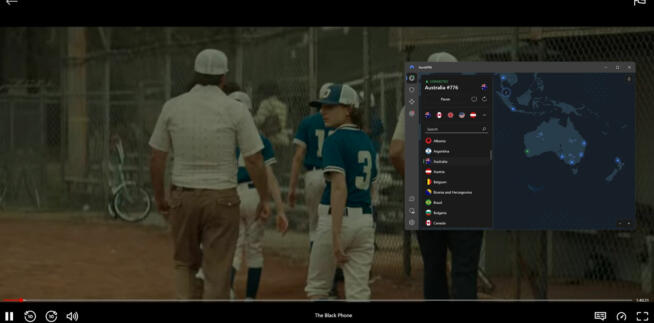 This time, I went for the movie The Black Phone, and since it's unique to Netflix AU, it's easy to conclude that the provider works with this library.
2. NordVPN Netflix Test Round-Up
As you saw, NordVPN indeed works with Netflix and it's capable of unblocking some of the most popular libraries of this streaming platform. However, as promised, we tested at least a dozen of them but to avoid cluttering the article with images, we'll give you a comprehensive table instead.
Here, you can see all the libraries we tested, which servers we used, and whether or not NordVPN worked with these libraries. The table is below, so let's examine it together.
| | | |
| --- | --- | --- |
| Netflix Library | Is It Working? | Which Server Did We Use? |
| US | Yes | United States #6949 |
| UK | Yes | United Kingdom #2295 |
| Canada | Yes | Canada #1555 |
| Japan | Yes | Japan #671 |
| Brazil | Yes | Brazil #80 |
| Australia | Yes | Australia #776 |
| Italy | Yes | Italy #196 |
| Germany | Yes | Germany #1090 |
| Spain | Yes | Spain #177 |
| Portugal | No | Portugal #93 |
| Turkey | Yes | Turkey #59 |
| Singapore | Yes | Singapore #525 |
The only catalog that didn't work in our tests was Netflix Portugal, while all the other libraries worked with no issues. Needless to say, NordVPN is surely one of the best VPNs for Netflix, with an almost perfect score across 12 Netflix libraries.
3. NordVPN Not Working With Netflix – What Should I Do?
If you're having a problem with NordVPN not working with Netflix, know that this happens and you're not the only one. Besides, Netflix and its anti-VPN blocks often prevent VPNs from unblocking the platform, so know that some catalogs that worked can no longer work.
However, there are some universal solutions you can try if NordVPN isn't working with Netflix in your case.
Try connecting to a different server. Some servers aren't working well in terms of unblocking streaming platforms, so you can try connecting to another one in the same country.
Use a different browser. If you're on Chrome or Firefox, try switching to Edge, Safari, Brave, or any other browser, and try again. This solution worked for me more than a few times.
Clear your browser cache. The browser cache contains some information about you, such as your location, which is why you can't unblock the Netflix catalog you want. Clear the cache, restart the browser, and try again.
Get in touch with NordVPN. Contact its support team through live chat and ask it about the servers that are working with Netflix. In many cases, this will help you get the right server for your needs and unblock the Netflix library you wanted.
4. So, Is NordVPN Good for Watching Netflix?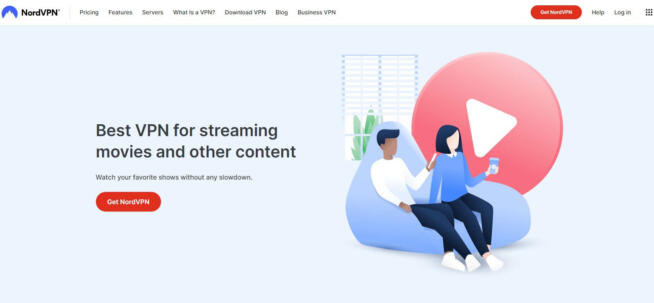 Yes, NordVPN is one of the best VPNs you can use to unblock Netflix. With 5,400 worldwide servers, unlimited bandwidth, excellent speeds, and stable performance, this is a great VPN for streaming in general. NordVPN also supports NordLynx.
This in-house protocol is superb at preserving your privacy, all while providing top-grade performance, 256-bit encryption, and amazing streaming capabilities. The provider offers a no-logs policy with two security audits from PricewaterhouseCoopers.
This, combined with applications for ALL platforms and devices, makes NordVPN extremely reliable. While not free, NordVPN is still very affordable and offers special discounts for users who decide on long-term plans which yield the biggest savings.
I recommend getting its cheapest price through our site. You'll get a 30-day money-back guarantee as well, so if things go south and your expectations aren't met, you can get reimbursed during this period. Albeit, that is highly unlikely to happen having in mind our great test results.
5. FAQ
5.1 Is NordVPN fast enough for streaming on Netflix?
Absolutely! Thanks to the NordLynx protocol and 10 Gbps servers, NordVPN has what it takes for HD and 4K streaming if you have a premium account. You won't experience any hiccups, long buffering, or slowdowns while watching Netflix with it.
5.2 Will free VPNs for with Netflix?
No, they won't work, as they're always detected and blocked by Netflix. You can try any free VPN and see that this will happen. Free VPNs don't have enough "firepower" to unblock Netflix, plus, they offer limited bandwidth and slow speeds that make them a poor choice for streaming purposes.
5.3 How many libraries of Netflix can NordVPN unblock?
In our tests, NordVPN unblocked 11/12 libraries, including those in the US, Australia, Canada, Japan, and others. While we haven't tested all 60 countries that the provider offers, I'm sure it can unblock at least 4-5 more.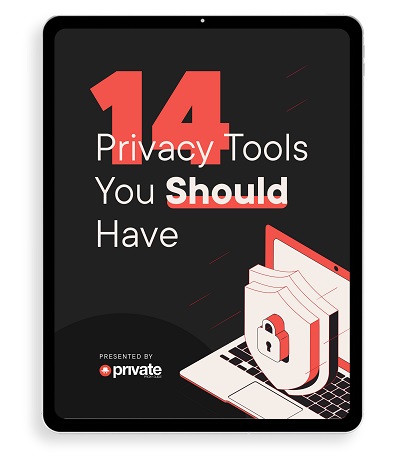 Learn how to stay safe online in this free 34-page eBook.