The online course market is exploding like never before also due to the current pandemic situation. It is forcing most of us to adapt to a new and unusual indoor lifestyle. With so much free time and a quest for knowledge and self-improvement, it's no surprise that online courses are being developed to suit this demand. So, whether you want to begin selling e-courses, or if you already do and want to switch platforms, you've come to the correct place. In this Kajabi vs. Thinkific comparison, we'll look at two industry leaders in the online course creation space.
Finding the right platform for your online business can be challenging, particularly with so many alternatives and competing information available online.
We'll go through each one in-depth to assist you in making the best option for your company. We'll look at who Kajabi and Thinkific are, their primary features, how much they cost, and the benefits and drawbacks of each SaaS. We'll also look into the effectiveness of their customer service, and we'll conclude with our final remarks.
Let's get started!
1. What are Kajabi and Thinkific?
Kajabi and Thinkific are cloud-based online learning systems for creating and selling online courses and subscriptions. These platforms are for non-techie entrepreneurs who don't want to get bogged down in the technical aspects of running a firm. When you utilize Kajabi or Thinkific, their staff will take care of hosting, administration, security, and upgrades, so you can concentrate on operating your business.
Kajabi: Kajabi is one of the "all-in-one" platforms for online courses, membership, and coaching producers. Kajabi has been around for over ten years and claims to serve "40,000+ serious experts, entrepreneurs, and influencers throughout the world," according to their website. Kajabi highlights the "all-in-one" component of their platform on their website while also emphasizing essential capabilities such as their customizable templates for websites, courses, and emails, as well as their extensive analytics feature and marketing automation tools.
Entrepreneurs that want to market their knowledge online can use the platform. It's also aimed at folks who haven't previously run an internet business. They aim to make the procedure as simple as possible by combining all of the sales, delivery, and advertising aspects into one convenient location. You may develop courses by starting with one of their professional-looking templates and then tweaking the design and adding your audio, video, and text files as needed.
Thinkific: Thinkific, like Kajabi, bills itself as an "all-in-one online course platform" that "allows anyone to instantly develop and deliver amazing courses on their own branded website. Thinkific has been there for nearly a decade, and their platform "makes it easy to expand your content, expand your network, and scale your business," according to their webpage, and they currently serve over 50,000 artists.
Thinkific specializes in course development and delivery. As a result, you'll be able to develop a fantastic online course, present it professionally using the curriculum player, and connect your students. It includes certain sales and marketing capabilities, but you won't find tools for creating funnels, email marketing, or other similar tasks. Third-party platforms best handle these tasks.
1.1 Kajabi – Main features
The project generator in Kajabi allows you to build courses online, subscriptions, and more quickly.
One-click templates that are ready to use.
Pricing, distribution, and packaging can all be customized.
For more manageable payments, it is integrated with Stripe and PayPal.
Make well-informed decisions based on meaningful, real-time data insights into your business.
Customize your emails to grow, manage, and reach out to your subscribers and email list.
Develop a truly integrated page using the available themes.
It lets you keep track of your leads.
Free videos can be hosted using Wistia.
1.2 Thinkific – Main Features
Upload videos, create quizzes, and organize your instructional stuff using this drag-and-drop builder.
To create a fantastic learning experience, set pricing, plan classes, and automate your content.
Make courses that reflect your company's image.
Students will be more engaged if the course content is rich in multimedia.
Create a fully customizable course website that focuses on selling courses and lessons.
Use marketing tools, integrations, and transaction choices to promote your business, offer courses, and grow an audience.
There are automatic progress and reminder emails, infinite replays of course content, and language control to make learning easier.
All available are reporting by group and cohort, comprehensive segmentation, and database exports.
Daily backups and secure cloud hosting
Free video hosting service using Wistia
2. Ease of use
An excellent course creation framework should be simple to use; otherwise, all functions will be useless.
Kajabi: Kajabi also has a well-designed dashboard with all menu options neatly grouped in the sidebar. The dashboard in Kajabi gives you a quick rundown of your analytics from the previous 30 days, featuring opt-ins, sales, remarks, and members.
Among the options on the menu are:
People
Website
Products
Marketing
You may also use the "Kajabi Assistant" option by just clicking on the search bar at the top. The Assistant assists you in efficiently navigating the platform and utilizing capabilities that you may not be aware of. You just have to type in the terms pertinent to your search.
The features that make Kajabi easy to use are as follows:
A well-designed user interface.
Create courses online, subscriptions, and more with our product generator.
Themes and templates that are ready to use.
Bulk uploading of course content is possible. You can simultaneously upload up to 20 videos.
Stripe and PayPal connectivity is seamless.
Emails can be customized to help you grow and reach out to your consumers.
Connect with individuals of your community via a mobile app.
Thinkific: Thinkific is a user-friendly course builder with a clean user interface for beginners. Just login into the dashboard, and you can begin creating the course. All of the functions can also be found in the menu options on the left side of your dashboard.
Options on the menu include:
Create a website for yourself.
Market and sell your product.
Reporting that is more advanced.
Organize your learning materials.
Encourage your students.
The navigation is also straightforward. Without being moved to a new page, you can examine all layered features. If you have any questions, you can use the "Help" option in the bottom-left of the dashboard. You can type your questions in the same way you would in any other search engine, such as Google.
Other aspects that make Thinkific simple-to-use include:
The user interface is straightforward.
Upload videos, create quizzes, and organize your instructional stuff using this drag-and-drop builder.
Customization does not necessitate coding knowledge.
Curate content with the help of the content automation feature.
Pre-built themes to help you get started quickly with your learning platform.
Integration with email campaigns software is available.
Final Verdict: Although both systems are simple to use, Kajabi wins due to its more broad feature set. It includes many customization options and marketing tools all in one location. It also consists of a smartphone app that facilitates communication.
3. Course builder
Thinkific: Thinkfic's visual editor allows you to create online courses from scratch or pre-made themes. You can create different membership levels, customize the course appearance, and drip the content based on membership tiers. It also allows you to add additional content to your courses, such as PDFs, quizzes, videos, questionnaires, audio, and assignments.
When adding content, you can drag-and-drop audio, video, and PDF files in bulk using the builder. Individual course descriptions, alternative color themes, styles, course player logos, and session labels are just a few look customization choices.
Kajabi
Kajabi also has a drag-and-drop builder that lets you create courses online, membership sites, sales funnels, webpages, and more. The simple builder allows you to edit Kajabi's pre-designed templates, allowing you to create courses without knowing how to code.
It allows you to embed many types of content, including PDFs, photos, and videos, into your website and courses. You can use any third-party software or upload data from your computer. The disadvantage of using it online is that you can't mix and match content kinds on a separate page.
You only need to choose a design or template and customize it with your information and visuals, regardless of what you're producing. You can create every page, campaign, funnel, course, or website with Kajabi's themes and templates. Because each component of your page has its own set of blocks, customization is simple. Just fill in the blanks with your material and publish your program.
Final Verdict: Both Kajabi and Thinkific include visual drag-and-drop builders that let you modify your courses and add multiple content kinds.
4. Marketing Tools
The ultimate purpose of your course creation is to promote it to as many students as possible. As a result, we are comparing both platforms' sales and marketing features.
Thinkific: Select the "Market and Sell" option to access Thinkific's marketing and sales features from the dashboard. It lets you sell subscriptions and memberships, discount promotions, gives away free trials, and more. You can also embed customized sales widgets on any third-party blog or website, allowing students to purchase your course from wherever they are.
You may also set up an affiliate marketing program to encourage students to spread the word about your course to others who would benefit from it. Thinkfic also has over 1000 business tool connectors, including Facebook, Google Adwords, and more. You can connect it easily with email marketing tools like ConvertKit, MailChimp, and others to generate targeted email campaigns.
You may charge your students in over 100 currencies and accepts all major credit cards when it comes to getting charged with Thinkific. It also has PayPal and Stripe integrations for rapid and secure payouts.
Kajabi: Kajabi includes various sales and marketing tools to assist you in selling your courses or website. It includes pre-built templates for generating leads, product launch, webinars launch, and other uses. Each pipeline design or template consists of a complete framework and a pre-written copy. It assists you in nudging your pupils and viewers in the correct direction and order.
Kajabi also has an email marketing feature that sets it apart from other course platforms. Thanks to the visual editor and built-in email templates, it's simple to customize and preview email campaigns. There's also a customer relationship management feature built-in that lets you send an email, special offers, vouchers, and product access to your customers. You only need to specify a few rules once, and Kajabi's CRM will take care of the rest. Through its interface with PayPal and Stripe, the platform assists you in setting up your payment system.
Final Verdict: Thinkific focuses solely on providing students and learners with essential features. As a result, when it comes to sales and marketing, Kajabi is the clear winner. Kajabi has built-in online marketing, CRM, home page builder, and other business applications, so you don't have to put together multiple platforms.
5. Analytics and Reporting
Reporting and analysis are critical for understanding and identifying your clients' interests. They also assist you in determining whether your audience enjoys your material and which aspects need to be improved.
Thinkific: Revenue, orders, enrollment rates, and student involvement may all be measured with Thinkfic's extensive reporting tools. Your reports can be further filtered by product title, product category, time, payment processor, affiliate source, and so on.
The feature is only available on the Pro + Growth package. You can also see a full student progress report under the "Support Your Students > Progress" area. Also, export the information as a CSV by clicking the Export CSV button.

It also works with Google Adwords and Facebook to provide statistics, ad tracking, tracking, and the ability to develop retargeting campaigns. Group and cohort reports, extensive segmentation, data exporting, and other reporting and analysis options are also available.
Kajabi: Kajabi allows you to keep track of your subscription rates and even displays information from all of your touchpoints. It also tracks and measures variables like income, sold offers, opt-ins, page views, and subscription rates. It also gives detailed information and analytics on student development, profitable opportunities, subscription churn rate, and areas for improvement, among other things.
Final Verdict: Both platforms offer thorough consumer insights and daily updates that can assist you in determining your strengths and limitations. Furthermore, both of them integrate with Analytics for a more in-depth study.
6. Pricing Plans
Thinkific: Thinkific has four main pricing tiers:
Free Plan
Basic Plan: $49 per month
Pro Plan: $99 per month
Premier Plan: $499 per month
Apart from the four primary levels, Thinkific also provides a Growth plan, an add-on to the Pro plan. This Growth package unlocks advanced features only accessible on the Premier level.
There's also the Enterprise plan, which offers more customization options. A 30-day money-back assurance and a 14-day free trial are included in all programs. You can save 20% if you pay every year.
Kajabi: Kajabi has the following pricing plans:
Basic Plan: $149 per month
Growth Plan: $199 per month
Pro Plan: $399 per month
Begin with a 14-day free trial and save 20% on annual plans if you sign up for a year. Kajabi does not offer any free plans.
7. Customer Support
Both Thinkific and Kajabi provide excellent customer service, but let's examine which platform has the most features.
Thinkific: Help is available through the platform's Help Center, premium training site, blog, expert community, and status page. There's also a self-service FAQ area. Thinkific can also be found on social media sites like YouTube and Twitter. Thinkfic's "Premier" and "Plus" subscriptions include features such as an hour-long induction call and further training on a dedicated website.
Kajabi: Kajabi provides customer service in the following ways:
Customers have access to a helpline available 24 hours a day, seven days a week, and contact their customer service department by email.
All of the plans are discussed during the onboarding call.
A live chat option is available 24 hours a day, seven days a week, with the Growth and Pro plans.
It has a comprehensive FAQ section as well as a search feature.
To solve difficulties, you can work with a flourishing network of specialists on social media.
Live training allows you to solve problems in real-time.
Kajabi also offers support through training webinars and Kajabi University, making it simple to find nested features.
Final Verdict: Although both companies provide excellent customer service, Kajabi wins because of its real-time help and free tutorials. The tutorials on Thinkific's training site might cost up to $299 for new users.
8. Conclusion
It might not be wise to pick the first platform you come across or the first platform that offers a free plan. We recommend readers go through the independent reviews, speak with other creators, and read articles. The information based on public data, including customer feedback and evaluating each platform's website, will help you make a sound decision. While it may appear time taking, simply a few minutes of research would help you grasp the critical distinctions between the many platforms available, allowing you to make an informed, confident selection that is best for you and your company.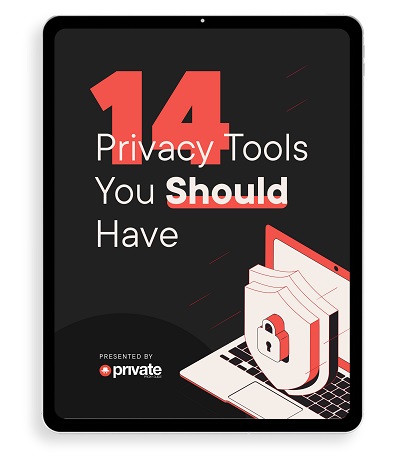 Learn how to stay safe online in this free 34-page eBook.