When it comes to the most well-known and trusted antimalware software, two names always crop up in everyone's search: Kaspersky and Bitdefender.
Each of those pieces of software boasts a wide bevy of features and has excellent protection ratings all across the board. With that said, it can be difficult to choose the best option since each contender is different from the other.
In this article, we'll be comparing Kaspersky vs Bitdefender in order to help you find out which one is the better option for your computer. Even though both contenders offer similar features and have similar pricing, this article will be going over the smaller differences that might help you determine the best option for you. Also, note that there is no consensus on what's best between these two on Reddit.
Kaspersky vs Bitdefender: Summary
Bitdefender is the clear winner here, as it got 3 points whereas Kaspersky got 1. That said, both pieces of software are excellent choices to consider when it comes to malware protection, and you can't really go wrong with either of them.
Visit Bitdefender Visit Kaspersky
Without further ado, here's the Kaspersky vs Bitdefender showdown.
1. Kaspersky vs Bitdefender: User Experience
In this section, we'll be focusing on the user interface and how easy each antivirus is to use. Even though you'll only be using the interface to configure and tweak some options and settings, the interface must be ergonomic and easy to navigate.
Let us take a look at each contender and see what they have to offer.
Kaspersky UI
When it comes to Kaspersky's interface, they opted for a simple and accessible approach. It offers a good amount of options and settings to tweak but might not be as customizable as Bitdefender. The dashboard offers a "quick actions" feature. However, you can't change the icons that Kaspersky has set.
The main screen shows your computer's current status as well as a link that redirects you to more details. Under the status of your computer, you'll see warnings, threats, and recommendations. Additionally, there are six icons right below the status section which allow you to access different Kaspersky features.
The icons are clean and simple, each one being self-explanatory.  Some examples are the 'scan' icon. Four scan modes can be performed. These modes are full quick, selective and external device scan. Full and quick scans are straightforward. Selective scans target specific files or folders. An external device scan allows you to scan, as you might have guessed, external devices. Clicking any of the 'quick action' icons will open up the corresponding window in which the selected action will be performed.
Just under the six customizable icons, you'll find a button that says "More Tools". Clicking it will display more features such as the VPN, privacy, cleaner as well as the software updater. Additionally, Kaspersky offers a resource and network monitor that displays an overview of what's connected to the device as well as which resources it's making use of.
Overall, Kaspersky offers a great and accessible user interface that offers a decent amount of power. The overall user experience is pretty good and you'll be able to effortlessly and quickly access essential tools that will help you keep your system clean.
Bitdefender UI
What we noticed right off the bat is how bulky the Bitdefender installer is. It takes up 508Mb of storage, which makes it one of the bulkiest antiviruses out there. The initial setup process is equally heavy and time-consuming.
With that said, while the starting process might be arduous and long, the user experience that is offered is second to none. There are plenty of great options and features that make this one of the best user interfaces out there.
Not unlike the Kaspersky main screen, the status of your machine is the first thing that you see. Right under it, you'll find vulnerability recommendations as well as five customizable icons which are labeled "quick actions".
Additionally, there are five slots in which you can add anything you want. However, in the trial version, one of these slots will be reserved for a prompt to upgrade.
There are also three other tabs which are respectively labeled 'protection', 'privacy', and 'utilities'. Each one of these tabs has a tile-like interface with individual settings. What this means is that the settings button that is at the bottom will be reserved for showing your account details and preferences.
Furthermore, the settings menu allows you to configure protection profiles. These protection profiles alter the use of the system's resources in accordance with the task you're doing. For example, there a "Movie" profile which, when activated, reduces the background activity of the antivirus and also hides notifications.
With that said, protection profiles don't only apply to Bitdefender. They can also affect your OS. For instance, the work profile allows you to delay automatic updates for Windows. Finally, you can either enable these profiles manually, or you can simply make some applications trigger them so you don't have to switch them via the menus each time.
All in all, Bitdefender's user experience starts off rough due to the heavy installer and lengthy installing process. With that said, it is most definitely worth all the trouble as the user interface and features on offer are second to none among the other antiviruses.
Kaspersky vs Bitdefender – Winner: Bitdefender
2. Kaspersky vs Bitdefender: Security Features
A great antivirus has to come with robust security features. No matter how pretty an antivirus might look, it has to be well equipped and capable of handling any threats that your system might come across. Let us see how each antivirus fares in this department
Kaspersky Security Features
Unsurprisingly, Kaspersky got excellent scores when it came to protection performance. Kaspersky managed to ace the tests of AV-Test and AV-Comparatives.
AV-Test gave Kaspersky perfect scores during Nov-Dec/2019. Kaspersky managed to uphold this rating even after the industry average dipped from 100% to 99.1%. Additionally, it scored perfect marks in performance as well.
When it comes to AV-Comparatives, Kaspersky passed the different tests with flying colors in the October 2019 assessment with no false positives.
AV-Comparatives also went ahead and gave Kaspersky an Advanced+ rating in performance which is the highest score possible. Kaspersky managed to hold this rating ever since October 2014.
Bitdefender Security Features
When it comes to Bitdefender's security features, there's no denying that it's one of the best on the market. This is further compounded by the fact that every lab we consulted gave Bitdefender excellent marks. On top of that, it's frequently updated so that your computer stays protected against the ever-growing threats and malignant pieces of malware.
With that said, Bitdefender might be a bit overzealous when it comes to its security features at times. Fortunately, this is an issue that can be remedied by using protection profiles so you can go about your daily business with as little hindrance as possible.
While we're on the subject of labs, let us start by AV-Test which, between November and December 2019 gave Bitdefender a perfect six out of six when it comes to protection and 5.5 out of 6 when it comes to performance.
Another lab that found that Bitdefender was 100% effective is AV-Comparatives. In its October 2019 study, Bitdefender didn't return any false positives and worked perfectly throughout all the scenarios.
As for performance, AV-Comparatives attributed three starts out of three in performance. It even went on to give it an advanced+ rating which is the highest possible score. Bitdefender has been maintaining this exceptional score since May 2015.
Kaspersky vs Bitdefender – Winner: Kaspersky
3. Kaspersky vs Bitdefender: Features
Antiviruses are always evolving and getting new features new iterations. They are no longer just simple scanners. Let us take a look at Kaspersky and Bitdefender and see what features they have on offer.
Kaspersky Features
When it comes to its features, Kaspersky is no slouch. It comes with a slew of great features that help you secure your system as well as keep your information protected. The basic plan includes a simple protection suite. With that said, you'll be missing out on a lot of features.
For instance, Kaspersky offers Safe Money which is a secure banking browser that is meant to keep your banking information secure and confidential throughout your transactions. It works by isolating all other network connections so that your transaction stays safe. When using Safe Money, you'll see a green glowing halo around the window to indicate that you're in the secure browser.
Kaspersky also offers a limited version of its VPN, giving you 200Mb per day to use. This VPN is courtesy of Hotspot Shield which isn't the best in terms of VPN providers. As a result, you'd be better off with another VPN provider such as ExpressVPN or NordVPN.
Additionally, Kaspersky offers a lot of extra privacy tools such as webcam protection, private browsing as well as a privacy cleaner. These tools help you stay safe and prevent any attempts from social networks and ad agencies to collect your data.
Kaspersky includes Privacy Cleaner which goes through your system, identifying data and useless software.
Lastly, if you opt for the most expensive plan, then you'll also be getting a full-fledged password manager.
Bitdefender Features
When looking at Bitdefender's inexpensive plans, you might be underwhelmed. These plans are usually light on features. With that said, the multi-device packages are chock-full of great features.
Bitdefender offers a full protection suite. This includes protection against ransomware, webcam exploits, dangerous internet downloads, and phishing. Additionally, Bitdefender includes SafePay which is a secure browser for online transactions as well as bank monitoring.
SafePay is a separate version of your desktop which isolates other network connections from your transaction connection. As a result, it is much slower than a regular browser and should only be used for transactions. The great thing about it is that you don't even have to worry about opening it manually since you'll be prompted to open it each time you land on an online payment portal.
Another extremely great feature is Bitdefender Wallet. This is a password manager that is included in every plan. It stores identities, passwords as well as bank information. You can import data from Internet Explorer, Chrome and Firefox too. When you take into account that this is pretty much a free inclusion, you'll be more than happy with what you're getting. With that said, if you want a really powerful password manager, then you should consider investing in a fully dedicated service such as Dashlane.
Bitdefender also comes with a limited version of Bitdefender VPN. With it, you'll have 200Mb per day which you can use on the virtual private network. This will protect you from the potential threats that can emerge from using public WiFi. You have the option of upgrading to a full plan. However, we recommend using a dedicated VPN service such as NordVPN, ExpressVPN or any one of the many available options on the market.
Finally, Bitdefender's standout feature has to be its protection profiles which allow it to run more smoothly and with much less hindrance to your system. What's great about it is that you can configure how many security layers you need in place depending on what you're doing. What's even better is that you can set it to automatically activate specific profiles depending on the application you're using.
All in all, while Bitdefender's basic plans are light on features, the multi-device packages offer a wide variety of great features that make Bitdefender a worthwhile antivirus.
Kaspersky vs Bitdefender – Winner: Bitdefender
4. Kaspersky vs Bitdefender: Pricing
Both Kaspersky and Bitdefender offer similar pricing schemes. For instance, both offer a multi-device plan for your desktop as well as your mobile devices. However, there are some minor differences that you need to keep in mind.
Kaspersky Pricing
Kaspersky offers a three-plan lineup. The cheapest plan is Kaspersky Anti-Virus. After that, there is Kaspersky Internet Security. Lastly, the most expensive plan is Kaspersky Total Security.
Kaspersky Anti-Virus costs $39.99/year for one PC and can protect up to five devices. It offers a basic protection suite and includes real-time protection against malware. However, it is a Windows-only plan.
Kaspersky Internet Security costs $59.99/year per device and can protect up to five devices too. It can secure Windows, Android, macOS, and iOS. It includes Safe Money as well as privacy controls. With that said, it is worth mentioning that it does not include parental controls.
Kaspersky Total Security costs $79.99/year per device and can be used on ten devices. It comes with all of the above plus parental controls and the password manager. To use the password manager and parental controls, you need a user account.
Additionally, the Kaspersky Security Cloud plan is $150. It offers 20 user accounts, home WiFi monitoring, unlimited password entry, and privacy protection. Kaspersky offers a free version of Security Cloud which provides basic protection, a daily 300Mb of the Secure Connection VPN as well as 15 entries in the password manager.
Bitdefender Pricing
Bitdefender offers five plans for PC, which are the following: Bitdefender Antivirus Plus, Bitdefender Internet Security, Bitdefender Total Security, Bitdefender Premium Security, and Bitdefender Small Office Security.
Bitdefender Antivirus Plus offers built-in protection against ransomware and malware. It can be used with up to three devices and costs $24.99 per year. This plan can be used on Windows devices only.
Bitdefender Internet Security adds in parental control as well as social network and webcam protection and can be used with three devices. This plan costs $34.99 per year and it can be used on Windows devices only.
Bitdefender Total Security throws a device optimizer in the mix. This plan costs $39.98 per year and can be used in up to five devices. Unlike the aforementioned plans, Total Security can be used on Windows, Mac, iOS, and Android devices.
Bitdefender Premium Security is a bit on the expensive side of the spectrum as it costs $89.99 per year. On the bright side, the plan can be used on up to ten devices, is compatible with all popular operating systems, and includes unlimited VPN traffic as well as priority support.
Bitdefender Small Office Security costs $99.98, can be used on up to 10 devices, and includes several tools that are designed to protect any small business from e-threats.
It's worth noting that Bitdefender also offers a free antivirus that uses the established malware database to scan your system. It's basic but it's not bad by any means, especially for a free antivirus. Bitdefender also offers a free 30-day trial which we highly recommend you try.
Kaspersky vs Bitdefender – Winner: Bitdefender
Get 38% discount on Bitdefender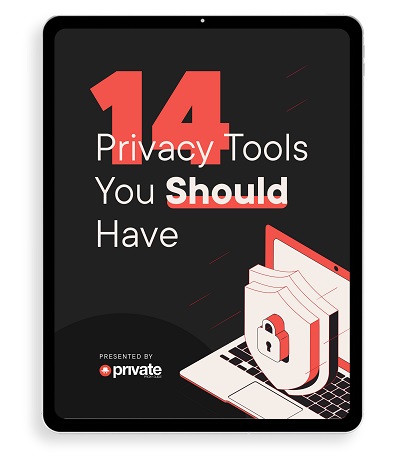 Learn how to stay safe online in this free 34-page eBook.