In the past few years, managed web hosting services have become more popular. Since many people want access to unparalleled performance and security without getting under the hood, managed web hosting can be a sensible option, indeed. And if you have thought about choosing one of the best managed web hosting services for your website, blog, or web app, you would have heard about Kinsta and Cloudways.
Both Kinsta and Cloudways have been a part of the managed hosting industry for a few years now. And most people who need managed hosting come across a Kinsta vs. Cloudways debate more often than not. If you have the same doubt, you are in the right place. In this article, we have compared these two hosting service providers so that you can make the right choice. We will start with an introduction to Kinsta and Cloudways.
1. Kinsta vs Cloudways – Verdict
You should choose Kinsta if you need a hassle-free managed WordPress hosting experience. You should be ready to pay, but the Kinsta team takes care of the rest of the things. For instance, from backups to site migration and from DDoS protection to CDN support, everything is available. However, Kinsta does not leave room for flexibility.
On the other hand, Cloudways is a great option if you need a more affordable and flexible platform to host a variety of apps. While it is not optimized for WordPress, you can run WordPress and other CMSs with top-level speed and performance. You do not have to worry about downtimes, either. You can also pick one of the five supported infrastructure providers based on your budget.
And if we have to pick a winner, it will be Cloudways for its versatile support and scalable features.
| | | |
| --- | --- | --- |
|   | Kinsta | Cloudways |
| Monthly price | $30/mo. | $10/mo. |
| Free Trial | No | 3-days |
| Data Centers | 29 | 65 |
| Multiple Domains | Yes(excluding starter plan) | Yes |
| Money-back guarantee | 30-days | No |
| Custom Dashboard | Yes | Yes |
| Manual Backups | Yes | No |
| Server Uptime guarantee | 99.90% | 99.99% SLA |
2. Kinsta vs Cloudways: An Introduction
Kinsta is one of the best managed web hosting services for WordPress-based websites. Used by more than 23,000 companies, Kinsta offers a variety of managed WordPress hosting services. You can use these services to power your website, eCommerce store, agency, enterprise, etc. One noticeable aspect of Kinsta is that all its services are based on WordPress. You cannot use Kinsta to power your projects that use a different CMS or platform. The list of Kinsta's customers includes Flippa, Workforce, Skillcrush, Tripadvisor, Drift, etc.
Cloudways, on the other hand, is a managed cloud hosting platform. It is not limited to WordPress, and you can install other CMSs if you want. Flexibility is one of the core features of the service, and you get to manage and scale your websites based on the requirements. You also get to choose between multiple providers for the cloud infrastructure. It can be used to improve the overall affordability and features in the long run. It is great that Cloudways combines many features that infrastructure providers and hosting providers offer.
Now that you know the basics about Kinsta and Cloudways, shall we explore how these services perform in terms of performance, security, affordability, user-friendliness?
2.1 Performance
Increased, on-demand performance is a major reason most people choose managed hosting over shared or dedicated ones. Both Kinsta and Cloudways offer competitive options in this department.
Kinsta offers an uptime guarantee of 99.9% to all the websites you have hosted on the platform. In case you are wondering about the 0.1%, it is something you can ignore. As you may have noticed, Kinsta is powered by the Google Cloud Platform. It means you can enjoy the best cloud infrastructure for your websites without worrying about downtimes. Kinsta also uses proprietary technologies to make sure that errors are detected and solved before their impact on your website. Therefore, when you use Kinsta, you are assured of maximum performance all the time.
Cloudways goes an additional step to make sure that your websites are running all the time. It offers a 100% uptime guarantee and performance, thanks to the Cloudways Thunderstack. The Thunderstack is a collection of server software that Is installed on all cloud infrastructure available via Cloudways. The best part is that you do not have to pay anything extra for this level of performance. These features are available on all plans from Cloudways. Having said that, the actual uptime from Cloudways will depend on the cloud infrastructure provider you have chosen.
You may see that Kinsta does not offer a 100% uptime guarantee like Cloudways. However, if we compare the real-time uptime, we can witness a tie between Kinsta and Cloudways.
2.2 Speed
The web hosting service you use plays an important role in the overall speed of your website. So, you need a managed hosting provider with enough options.
Because Kinsta has been optimized for Google Cloud Platform alone, it uses many technologies to increase the speed of your website. For instance, the high-performance unlimited HTTP/3-enabled CDN makes sure that your website is loaded quickly across the globe. It also uses simplified website caching and the Amazon Route 53 Premium DNS to keep your website on edge. Lastly, weekly automatic database optimization can also help you unleash maximum speed. As a result, most people have noticed a great bump in loading speed after upgrading to Kinsta.
Cloudways does not compromise when it comes to loading speeds, either. Like Kinsta, Cloudways also uses the perfect combination of hardware and software to offer the best loading speeds, whichever CMS that you may be using. For instance, you can count on the SSD drives, the Cloudways Thunderstack, and built-in CDN support for maximum speed on any day. It lags behind in some respects, such as the use of premium DNS. At the same time, you can expect the best possible speeds from the managed hosting provider. At the end of the day, website speeds on Cloudways may vary based on the cloud infrastructure that you have chosen.
Even though Kinsta has a smaller edge in terms of technologies, we have to recommend both Cloudways and Kinsta in the end.
2.3 Content Delivery Network
If you want to offer the best website experience to your audience, you need a powerful CDN. Conveniently, CDN support is available in both Kinsta and Cloudways.
Kinsta has been offering free CDN services with its managed WordPress hosting plans. The company has a partnership with KeyCDN, one of the most popular CDN providers. The Starter plan gives you free CDN with a bandwidth limit of 50GB. However, once you have crossed the bandwidth, you have to pay only $0.10 per GB. Setting up the Kinsta CDN with your WordPress websites is easier than ever. You can do it by installing the Kinsta MU Plugin. Things could not be better than this on a managed cloud hosting solution.
Cloudways also offers CDN support for cloud hosting plans. However, this CDN plugin is not available for free. You have to pay $1 per 25GB of CDN bandwidth, regardless of the plan you have chosen. It would have been great if Cloudways included free CDN resources on at least some of the high-end plans. The procedure to set up the Cloudways CDN may vary based on the platform you are using. In the end, you have to pay an extra amount for equipping your Cloudways-powered website with a CDN.
Kinsta happens to be the clear winner in this department. As we said, it is great that you do not have to pay extra for a CDN that you can easily set up and manage.
2.4 WordPress Features
Things are a little different when you want to choose between Kinsta and Cloudways for a WordPress website or blog. We also believe it may be the situation for many people, considering how big and versatile WP has become.
As you can guess, Kinsta has the upper hand when it comes to WordPress-based features. As we mentioned earlier, Kinsta has been designed for premium WordPress hosting needs. You can scale the hosting service based on your needs as well. It does not matter what you have — a small business, multisite, an education website, or a WooCommerce-based eCommerce site — Kinsta WordPress hosting can offer the best speed and accessibility. We are talking about 720 daily uptime checks, support for Bedrock, staging environments, WP-based security rules, and server-level caching. Despite all these features, the WordPress setup options from Kinsta are easy to use and manage.
The hosting services from Cloudways have also been optimized for WordPress hosting. In fact, the Cloudways Thunderstack contains almost every piece of server software that you need to run WordPress without any issues. You can also make use of the Breeze plugin for site caching, and updates are also taken care of by a smart bot.
However, you can see that the plans do not offer as much scalability as you have seen with Kinsta. For instance, you have options to set up an eCommerce website using WordPress, but you will not get access to WooCommerce-based features. Despite all these, if you are willing to make some effort, you can run the perfect WordPress website on Cloudways.
Kinsta is the obvious winner from this department due to obvious reasons. In the end, Kinsta is all about WP, while WordPress is one of the many publishing tools supported by Cloudways.
2.5 Security
Security is another aspect where the Kinsta vs. Cloudways comparison comes to a tie. You do not have to worry about random attacks or downtimes when hosting websites on either hosting provider. Both providers offer features like DDoS protection, antimalware protection, and free SSL. In the long run, these features can give you peace of mind as your website/app grows bigger.
On Kinsta, though, you get some additional features also. For instance, the Hack-Fix guarantee from Kinsta can give you solace even in the toughest situations. Both companies offer automated daily backups for whatever you have stored on the servers. Therefore, no matter what happens to your website, you will not lose even a bit of data.
Because both providers do not compromise the security aspect, we have to announce both of them as the winners.
2.6 Customer Support
For getting live chat support in Kinsta, you need to have an active subscription plan with them. Using a demo does not cut it as there are only help articles available here. You can access them from the dashboard itself.
We dropped an email at support@kinsta.com and received correspondence in 2 days. The responses took a lot longer than one would normally expect.
A prospective customer would not expect it in that range for getting accustomed to basic issues for making up their mind.
Apart from the live chat and email support, you can contact Cloudways support through social media – LinkedIn, Instagram, Facebook, and Twitter. They generally reply within a few hours, which helps in getting the conversation started. We asked our good friends at Techworm online media, who are relying on Cloudways for a couple of years now. They gave raving reviews about the support system from the hosting.
2.7 Pricing
Pricing is an aspect where things can get a bit confusing. It can also decide which of the managed web hosting services is suitable for your needs.
On Kinsta, you can choose between 10 different plans made for starter, business, and enterprise needs. Of course, all these plans offer standard features like Google Cloud Platform, unparalleled support, and included CDN. Let's look at some of the core plans:
As you can see, Kinsta is quite expensive when it comes to pricing. You do not get much flexibility, either. If you do not like what a particular plan offers, you need to move to a higher plan. The lack of a pay-as-you-go option is a serious issue.
Cloudways uses a different pricing structure for its cloud hosting services. These plans are flexible and more transparent in nature. All plans come with features like free migration, 24*7 support, etc. More importantly, you can host unlimited applications on any plan.
Plan 1: This plan costs $12 per month and gives you 1GB RAM, 1-core processor, 25GB of SSD storage, and 1TB bandwidth.
Plan 2: This plan, priced at $26 per month, gives access to 2GB RAM, 1-core processor, 50GB storage space, and 2TB bandwidth per month.
Plan 4: This plan is priced at $96 per month and gives you access to 8GB RAM, 4-core CPU, 160GB of storage space, and 5TB bandwidth.
By the way, we have talked about the cheapest plans powered by DigitalOcean hosting. If you want to host infrastructure from AWS or Google Cloud Platform, you need to spend a little more. For instance, the starter plan from GCP will set you back at $33.18 per month while offering only 1.70GB of RAM, one vCPU, 20GB of disk space, and 2GB of bandwidth.
Based on these points, we have to declare Cloudways as the winner. You get access to a number of features, including flexibility. And Cloudways does not restrict the number of applications that you can launch. You just have to stay within the plan limits — or be ready to pay extra.
2.8 User Friendliness
User-friendliness is another area where we can see a tie between Kinsta and Cloudways. Both companies are using some of the best-designed UIs for their dashboards. Of course, the specifics of the dashboard may vary based on the application you are running. Regardless, even if you are completely new to managed hosting, getting started with Kinsta or Cloudways would not be a problem.
2.9 Site Migration
Site migration is an aspect that you cannot ignore while choosing a managed hosting provider. In the end, you have to move from your existing provider and set things up on Kinsta or Cloudways.
On Kinsta, you may have access to one or more free premium migrations based on the plan you have chosen. If you run out of these options, you are on your own. While they work, free premium migrations are easier than ever. You can complete the migration process without worrying about downtime or errors.
On Cloudways, only one site migration is available for free. After this, you have to pay extra for assisted site migration. However, if you are ready to pay the extra amount, the site migration process is easy on the web hosting provider.
We believe Kinsta has the upper hand here since it offers multiple free site migrations.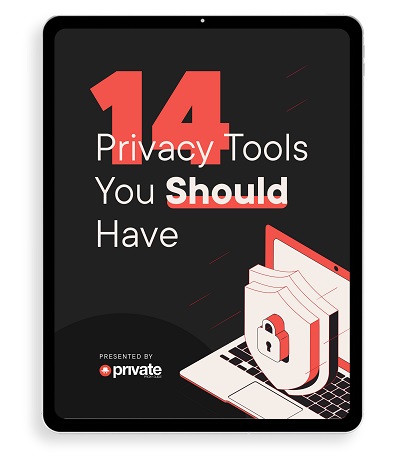 Learn how to stay safe online in this free 34-page eBook.