It's never been easier to create email campaigns and interact with your target consumers. It has also never been more crucial. There are several automated email marketing solutions available to assist you in creating any form of email newsletter or campaign. And all of this with very little technological expertise.
The best email marketing systems have the following features:
Email campaign builder with drag-and-drop functionality
Templates that are ready to use
The capacity to create customer journeys from start to finish
Tagging and segmentation
Personalization and automation of email marketing
Behavioral and trigger-based campaigns
Integrations with third parties
CRM built-in
Insights and robust reporting
Email deliverability is higher
MailerLite and Mailchimp are two email marketing behemoths that offer all of these functionalities. Both offer remarkable features that can help you create a successful campaign.
| | | |
| --- | --- | --- |
| Quick Comparison Table | MailerLite | Mailchimp |
| Ease of Use | Well structured, easy navigation, clean interface, user-friendly | Although it is easy to use, certain tools are hidden, navigation needs some improvement. |
| Personalization | You can add dynamic content blocks to certain groups and segments. | Offers handy cheat sheet, merge tags to add email and readers name |
| Price | $78.99/month for 10,000 subscribers | Affordable mailer plans, $50/month for 10,000 subscribers |
| Template Designs | Customizable modern template design with an interactive content block | The basic plan comes with a basic template design with looks outdated. |
Which one, though, is the absolute best for you? Let us now compare the two
1. MailerLite vs Mailchimp – Overview
Mailchimp aspires to be all things to all people. It is continually improving and upgrading its solution by adding new features, increasing its reach, and improving usability. Mailchimp is a user-friendly platform that guides you through the learning curve. It also features a robust feature set that will only expand in the future.
Here's where MailerLite comes in. It doesn't try to cram in too many features because it's geared at small enterprises and solopreneurs, and the price tag reflects that. Will this be enough to dethrone Mailchimp and establish MailerLite as one of the most popular Mailchimp alternatives?
Check out our MailerLite vs. Mailchimp comparison:
MailerLite is a wonderful alternative for solopreneurs and small companies since it provides a great free plan, a step-by-step method to accomplishing tasks, and a wealth of in-app guidance and digital marketing suggestions. It also offers adequate options for companies who emphasize email campaigns and want to construct complicated campaigns that provide a high return on investment.
Mailchimp is for data-driven marketers. Marketers may gain significant insight into their consumers' thanks to its analytics-driven approach and machine-learning algorithms for functions like segment building. Because of Mailchimp's simplicity, marketers of all skill levels can rapidly learn even the most complicated functionalities.
2. Features
One of the most significant advantages of email marketing campaigns is that it automates tedious operations, saving you time and effort. The greater the level of automation, the better.
The simple editor in MailerLite allows you to create a regular mailing list, A/B test messages, and deliver your RSS feed as a mail. You may also send auto-resend emails with a fresh subject line, additional content, or a customized note to users who didn't open it the first time. One disadvantage is that the free plan doesn't contain any templates, so you'll have to spend longer developing and putting out your emails.
MailerLite also features outstanding segmentation capabilities, allowing you to personalize your messages based on a variety of parameters. These are some of them:
Date of registration
Source of registration
Campaign
Inactive time
The form-building features of MailerLite are particularly valuable since they enable you to choose when a window or integrated form appears when a user scrolls or at a scheduled interval, how long you want the forms to exist, and if you want them to appear exclusively on certain pages or devices.
One can summarize Mailchimp's features in two words: analytics and automation.
The only mail marketing platform I've seen that explicitly links campaign effectiveness to income is Mailchimp. It shows you the total income, average transaction revenue, and the number of orders for each campaign. You may also compare these stats to various campaigns to discover which ones have produced the best results in terms of ROI.
When it comes to segmenting, Mailchimp also allows you to use the power of your data.
While you may create segments based on your own criteria, Mailchimp also employs a machine-learning algorithm to do it for you. This algorithm predicts whether or not a consumer will return to your store and how much they will spend.
Autoresponders, which are automatic email sequences prompted by client activity, may also be created with Mailchimp's templates. You may utilize Mailchimp's targeted templates to construct email campaigns for a welcome marketing email series or an empty cart series instead of having to design them from scratch.
Final Verdict: When it comes to features, Mailchimp is hard to beat. Its automated section builder and autoresponder templates, in particular, assist it in winning this round.
3. Registration forms
Let's take a look at how simple it is to create a form using Mailchimp and MailerLite.
Using MailerLite to create a form is a lot easier. Pop-up and embedded forms, subscription buttons, and access to many forms are just a few of the features offered by Mailerlite. In this section, you can also construct a landing page.
To begin with, it's not obvious where to go in Mailchimp to build a registration form because it isn't shown in the main menu. Instead, it's tucked away in the 'Audience' section. You can build an embedded form, a pop-up form, or a landing page, but they're all a little complicated to set up, as not all forms seem to be mobile-friendly. New subscribers will be added to the list you pick when they join up, however, they can be added only on one list if you don't want to be billed again.
4. Ease of Use
The interfaces of MailerLite and Mailchimp are vastly different. Mailchimp offers a user interface that is simple and straightforward to use. MailerLite appears to be out of date. What matters, though, is what's behind the hood.
MailerLite is among the few email marketing services that require approval from the firm before you can begin sending emails. This can take several days and slows the process down, but once it's done, you can get right to work.
We don't want to cause MailerLite image problems, but this isn't an appealing option. The user interface is out of date, and the color palette dark green and white is reminiscent of the 1990s. If you can get past the green, you'll discover a user-friendly solution that's ready to go.
MailerLite avoids jargon and complicated structure with a user interface that is surprisingly simple, with four primary menus: Campaigns, Users, Forms, and Automation, as well as the main dashboard. If you're new to internet marketing, MailerLite helps you save time by giving a phrase of description or training within the functions themselves to assist you in understanding them.
Usability is a top priority for Mailchimp, and it shows.
Mailchimp has built a fantastic user experience, from its quirky design to its short language. In addition, Mailchimp offers a lot of individualized in-app assistance.
When you initially start using the program, it will ask you what type of website you have and what your email marketing goals are. It then tailors the guidance it gives within the program to the individual.
Mailchimp's in-app messages emerge as you use each function, guiding you to different alternatives and demonstrating how to utilize each feature's many elements. Take, for example, the email editor. A notification shows whenever you select on a content box, informing you that you may alter each component in the Design and Settings menu.
Final Verdict: The tailored in-app messaging and instructions from Mailchimp make only the most complicated features look simple to use.
5. Integration with other software
The capability to sync with some of the most widely used corporate software instead of more esoteric, specialized solutions is one of the most significant components of software integration. MailerLite and Mailchimp both accomplish this.
MailerLite gives step-by-step instructions for integrating with each service, noting that each integration is a little different. Although the number of native connectors is under 100, MailerLite interfaces with a variety of prominent software packages. When compared to Mailchimp's over 200 native integrations, this is a significant difference.
Here are a few of MailerLite's most popular integrations:
Shopify
Stripe
Facebook
Intercom
WooCommerce
PayPal
HubSpot CRM
MailerLite also has an API that you can use to create your own connections with any product that isn't on the list, and it comes with detailed documentation to guide you through the process.
The connectors in Mailchimp help extend its capabilities by synchronizing with other business applications and allowing data to flow effortlessly between them. Its interaction with Square, for example, enables you to sell things straight from the web pages you generate in Mailchimp.
Other software integrations that are useful include:
Canva
ShopSync
Facebook
Google Analytics
WooCommerce
Chargify
Eventbrite
PayPal
Acuity Scheduling
Mailchimp also has an API that you may use to create your own integrations with any program that isn't on the list.
The main drawback is that individuals who use Mailchimp's API or create their own integrations are without support. To receive assistance, you must contact a third-party consultant.
Final Verdict: Mailchimp comes out on top. Mailchimp has twice as many native integrations as MailerLite – it's as simple as that.
6. Pricing
Free plans are an excellent method to test software over a longer period of time. Free plans are available from both MailerLite and Mailchimp.
The free version of MailerLite is fantastic. It has practically all of the same capabilities as the premium plans, except for the following:
All emails have the MailerLite logo
There are no templates available.
There's no way to see a heat map of clicks or opens by location.
With no option to schedule emails by time zone, the basic scheduling features are limited
There is no live assistance available.
You may send up to 1,000 subscribers 12,000 emails every month and utilize all of the segmentation, subscription management, form creation, and autoresponder features.
There is just one premium price plan offered by MailerLite. The cost is proportional to the number of users. A 14-day free trial of its Premium package is also available. The following are the prices:
1–1,000 subscribers for $10 per month
1,001–2,500 subscribers for $15 per month
2,501–5,000 subscribers for $30 per month
5,001–10,000 subscribers for $50 per month
Mailchimp offers a decent free plan as well. You can email up to 10,000 emails to 2,000 contacts every month.
The free account only comes with basic layouts, does not allow you to create Mailchimp landing pages, includes a Mailchimp footer in every email, and does not allow you to send emails by time zone. It also lacks A/B testing and the ability to compare the results of different email marketing.
The price structure of Mailchimp is more intricate than that of MailerLite. Mailchimp offers three premium subscription tiers:
for up to 500 contacts – $9.99
for up to 2,500 contacts – $29.99 per month
for up to 5,000 contacts – $49.99 per month
for up to 10,000 contacts – $74.99
Final Verdict: MailerLite wins this round because of its excellent free plan, as well as its transparent pricing and affordability.
7. Personalization and Automation
Let us now see how MailerLite and Mailchimp perform in these areas
MailerLite: MailerLite employs workflow to transform your automation series into something more normal, allowing you to add or remove phases, or simply add options to your workflow and let the automation handle them on its own. MailerLite's automation is so simple to use that you'll wonder why Mailchimp hasn't done something comparable in all their years on the market.
Mailchimp: Mailchimp also features sophisticated automation, with many of them pre-made so you can get started right away, however when compared to the simplicity of MailerLite's workflow, Mailchimp's automation is too difficult. It's difficult to edit, difficult to envision… It's simply tough.
Final Verdict: MailerLite is comparatively easier to use when compared to Mailchimp.
8. Support
Self-service support is critical for today's workforce, which does not want to be educated for hours on using email marketing softwares or read a lengthy manual. Self-service assistance is a priority for both MailerLite and Mailchimp.
MailerLite: MailerLite's Help Center has a wealth of information, including several articles that will assist you in better understanding how to use the program. It also offers a "recommended for you" function, which shows knowledge base stuff that is related to the feature you're using.
The amount of industry knowledge information offered in MailerLite is similar to having the ultimate marketing guide right within the program. However, before you can approach a live person for support, you must first look for articles in its Help Center.
Mailchimp: When we talk about Mailchimp's support choices, machines take more importance over humans. Mailchimp, like MailerLite, requires you to browse its instructions and tutorials before contacting help. Mailchimp also offers outstanding self-service assistance, with articles containing videos and screenshots to assist you in resolving your issue.
Even if you really need to raise a complaint regarding a bug or have an immediate problem, Mailchimp makes it tough to reach their support personnel. To discover contact information, scroll down on a guide, from where you might get help. For all paid plans, Mailchimp offers live chat help Monday through Friday, and phone assistance Monday to Friday for their Premium (most costly) plan.
Final verdict: Mailchimp and MailerLite have relatively comparable support features, however, MailerLite wins by the tiniest of margins since it offers live chat assistance 24 hours a day, seven days a week, whereas Mailchimp only offers live chat support Monday through Friday.
9. Automated email
Both companies provide email automation. While Mailchimp provides more extensive triggers and automation tools, Mailerlite has a more user-friendly UI for putting things up.
Mailchimp: To assist with your e-commerce needs, Mailchimp includes prompts such as goal automation and email links, as well as abandoned cart alternatives. The platform's choices, in my experience, are vast and valuable for every activity your consumers do. To use these advanced capabilities inside Mailchimp, you must purchase a Standard account or above.
Mailerlite: Mailerlite's triggers are less sophisticated, but its workflows are simpler to set up. You can set campaign-based triggers, but you won't have access to Mailchimp's extensive e-commerce tools. On Mailerlite's free account, you get access to all automation. It's worth noting that automation is only available for emails and is not useful for pipeline management or any other tasks.
Final verdict: In this round, there is no obvious winner. Mailerlite provides advanced automation that is easier to set up than Mailchimp's complex triggers, which are suited to e-commerce platforms. Both have a valid point.
10. Final Thoughts
If you're searching for a simple-to-use solution with a lot of functionality, MailerLite is a great option. Its costs are far lower than Mailchimp's, and list maintenance is far less of a hassle.
However, MailerLite isn't a poor alternative; in fact, it has a lot of benefits. It has an easy-to-use email editor, advanced segmentation tools, and excellent form-building skills. It's a simple solution with a decent free trial. Its price structure is also a lot simpler to comprehend, and it provides superior overall value for your money.
MailerLite, might not compete with Mailchimp's automated segment creation, autoresponder templates, and customized in-app assistance. Mailchimp, however, is an industry leader for a reason: its usability and features set are simply unrivaled.
Choose the right email marketing tool for your usage, and let us know in the comments which one you liked the best.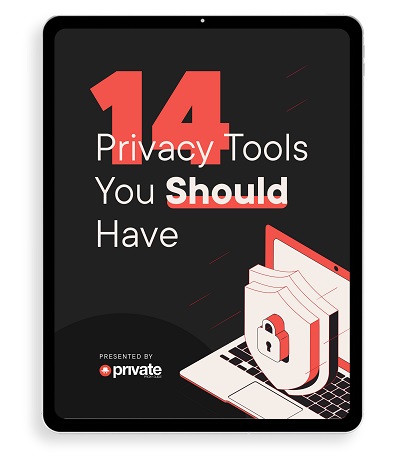 Learn how to stay safe online in this free 34-page eBook.