It's no secret that every company that's either growing or trying to keep continuous performance has its unique relationship with its customers. Thanks to CRM (Customer Relationship Management) systems and built-in tools, companies can personalize the customer experience and companies can learn from that experience to improve their products and offers and provide an even better experience in the process. Both Monday.com and Salesforce are equipped with all the necessary tools to help businesses thrive.
However, many business owners, both new and experienced are struggling to find the best CRM system which will work in favor of their business and allow it to learn and develop from the data, while also automating the boring everyday task which may slow your business down.
In this article, we will compare Monday.com Vs. Salesforce and help you learn what can each of them offer to your company individually and uniquely. Continue reading to learn more about where each of these apps stands out and how your business can harness its features and integrations.
Salesforce is a world-leading cloud-based CRM system that specializes in improving customer relationship management in both smaller and larger businesses. Sales and marketing teams commonly use it to improve sales and keep track of their marketing strategies and campaigns.
Salesforce enables businesses to reach out to more potential customers and uses leads to convert them into continuous customers. In addition to its CRM features, it offers management of different software and apps that work with sales. It also helps automate marketing campaigns and provides analytics and an app development environment.
On the other hand, Monday.com helps businesses and companies with project management. Marketing and management teams are usually used for collaboration between different teams and departments while automatizing the product development cycle. Still, it also has some unique CRM features that make it stand out compared to the competition.
Just like Salesforce Monday.com is a cloud-based solution and it also helps with HR management as well as task management. In addition to that, it helps companies develop their work management software, as well as general apps, which makes it quite comparable to Salesforce.
1. Monday.com vs Salesforce – Verdict
Both Monday.com and Salesforce stand out for their similar, as well as individual features. It's worth noting that the final choice is always made by the businesses and what their work culture and organization require. For example, Salesforce is one of the best cloud-based CRMs, and in many ways, it stands out compared to Monday.com.
However, Monday.com is not a primarily CRM system. It's a project management system that allows companies to manage different teams and delegate tasks in a way that won't overwhelm the employees. It boosts collaboration, helps with task management and even HR managers can use some of its features.
Salesforce lacks some of these systems. Instead, it provides the application and software development environment for company owners to manage their customer relationships, create pipelines, learn more from detailed analytics, and more. It's ideal for companies that already manage different project management tools but want to improve their customer relationship management.
On the other hand, for Monday.com, CRM is just one of the features that it offers. It's ideal for any business with more than ten employees who need to automate tasks and help teams achieve more.
That being said, Monday.com is an ideal tool for those businesses that need everything – from improving sales and customer experience with your products to HR and team management.
| | | |
| --- | --- | --- |
| Platform | Monday.com | Salesforce |
| Interface | Clean | Complicated |
| Features | Great Features | Great Features |
| Integration | Good Integration | Better Integration |
| App Development | Monday.com Framework | More Development Options |
| Pricing | Starts from $8 | Starts from $25 |
2. Monday.com vs Salesforce – Interface
Let's discuss the interface first. The interface is extremely important in every application, be it made specifically for tech-savvy users or non-tech-savvy business owners who still want to get more done. It scales usability and helps users manage their actions throughout the application much easier.
Both web apps have a bit overwhelming interface once you log in to your account. However, if you ever used similar software it won't be long until you get used to it. Monday.com has a notably more vibrant and colorful user interface. It's still quite easy on the eyes once you get used to it, despite the vivid colors, animations, and a lot of web elements located relatively close to one another.
When you log in, you'll be greeted by your feed. There you can see the comments other collaborators and members of your teams have made, as well as updates to the tasks they've been assigned to. You can consider it as a timeline feed on your Facebook account, except that it resembles the old Facebook and older features that it offers.
On the sidebar, you'll be able to see the settings that relate to your account and profile, like setting the profile picture and customizing your profile. Upwards, you'll be able to select one of the templates to use on your account.
If you hover your mouse to the left, you'll be able to see the most important part of the user interface. The sidebar that slides out offers different locations of the app where the real functionality of Monday.com starts. Let's break it all down!
Homepage: The Monday.com logo icon takes you back to the homepage, the particular area that we described earlier.
Workspaces: The first icon, consisting of four squares will take you to your workspaces and dashboard. There you'll be able to see all tasks that were assigned to you and your team. If you set different templates, you'll be able to see the progress bar of each task and to what category it belongs. It's all colorful and extremely easy to manage.
Notifications: Here you can see every notification that's been on since you started collaborating. General notifications include the tasks others have started or completed, as well as those assigned to you and by you.
Inbox: Your collaborators can message you about every concern or issue that they may have. Different teams that collaborate exchange messages daily to improve their work and using this intuitive and simple messaging system can help you achieve more. You can also filter the messages.
My Work: In this section, you can see all the tasks and projects assigned to you as well as their progress. Consider this tab like one list-like Kanban board or Kanban table where you can see which tasks have been started, which are complete, as well as those that are overdue or due.
Lower in the sidebar, you can see additional options like App integrations, a button to invite new members to collaborate, and the help button which simplifies some more difficult settings and what they do.
Salesforce has a little more difficult dashboard compared to Monday.com. Needless to say, it's duller, overwhelming, and has more buttons to click which can be difficult and overpowering to new users. Nevertheless, Salesforce has always used that functionality overlooks approach when designing its interfaces.
When you log in, your homepage will welcome you with a large chart of your Quarterly performance. On the right side, the Assistant will list the leads that you generated as other important information about your company's performance. You can also have a quick view of your tasks, events, and accounts below. Other interface pages include:
Accounts: Let's you view different accounts within your enterprise.
Contacts: Lists your contacts and allows you to add new ones to the page.
Leads: This allows you to manage the leads on your websites and social media and how well they performed.
Opportunities: Lists the opportunities you lost or won, as well as opportunities that you can take.
Tasks: Helps you add, remove, or complete the tasks relating to your business.
Calendar: Gives a detailed calendar for content creation, as well as keeping track of events and adding new events.
Dashboards: Multipurpose dashboards which you can either add yourself or make private. This section also allows you to create folders for different dashboards.
Notes: A page for notes for you or members of your team.
Reports: Helps you to create reports that describe different accounts and their assets, as well as their leads.
Groups: Great if you want to create groups that focus on different leads.
Forecasts: Ideal for working with analysts who make predictions over incoming events.
File: A file management section that lets you add and manage current files.
List Email: Here you can manage your email lists, as well as customize them.
Quotes List: Here you can create a list and table of quotes as well as opportunities that are tied to them.
Chatter: This is a similar page to the homepage feed on Monday.com, where you can see live updates and questions that your team may ask.
Email Templates: Here you can create and manage email templates for your mailing list and newsletters.
It's worth noting that there are some global settings on the right upper angle that you may want to consider. There are settings for editing your profiles, as well as setting unique learning paths for the admins of your dashboards, as well as quick setting to create new teams, events, opportunities, and more.
Salesforce has numerous small features that are available on the homepage and dashboard compared to Monday.com. However, Monday.com used a more vibrant and intuitive approach with colors, animations, and different elements which make it more pleasing for the eyes.
For Salesforce, the learning curve, as well as getting used to the interface is a bit more difficult, unless you are experienced with using similar systems.
Monday.com Vs. Salesforce – Monday.com
3. Monday.com vs Salesforce – Features
Both systems have numerous features worth mentioning. While some features share similarities, it's worth noting that both systems equip their unique features.
As mentioned above, Monday.com only employs its CRM features as one of many features that this project management system offers. One of its key features is that it's much easier to use compared to Salesforce, but that's not its only feature.
Customizable: You can employ variable customizations to tailor the CRM system according to your business needs and the kind of customers that you are expecting to buy your products and services.
Centralized communication: Monday.com allows you to easily integrate your emails and log emails automatically, which simplifies communication with your customers and clients.
Automated tasks: Monday.com's main feature is that it allows you to automate boring and repetitive work. You can easily automate leads assignments, reminders, tasks, notifications, emails, and much more.
Adjustable dashboards: Monday.com's interface allows you to create dashboards that are most suitable for your company's needs and change them to correspond to different kinds of tasks and projects.
Application development: Users can enjoy the Monday Apps Framework and API which can be used for application development. It's also a good option for people who aren't tech-savvy.
Task management: Ideal for leaders and different management departments who want to maximize productivity and have a simple interface for managing tasks between different teams and collaborators.
HR management: With an employee management system, Monday.com helps companies improve the talent pipeline and encourage employees to learn new things and develop new skills, as well as recruit new talent.
Salesforce helps businesses grow their accounts faster, seize different and insightful opportunities and seal important deals for their growth faster. It also comes with various productivity and organization features which are worth exploring.
Customization: First look at the Salesforce user interface isn't as encouraging, but this system does offer plenty of customization features that make the usability more flexible. Teams can flexibly manage their workflows and processes in a very efficient way while adjusting everything that can increase their productivity.
The AppExchange: The AppExchange is just another fancy name for software and tool integration. There is an ever-growing list of apps that you can integrate with Salesforce. They are easy to install and don't take much time to activate.
Collaboration: Thanks to Chatter, teams can communicate their needs and requirements and update other collaborators about their progress with different events, tasks, and opportunities. It offers both synchronous and asynchronous communication.
Account & Contact Management: Salesforce offers you to see a list of your customers, as well as their key contacts, communications, and history. You can also integrate with all the important social media.
Opportunities: You can see all the deals your team has closed thanks to Opportunity Management. You can also use it to view your competition, given quotes and products that both you and the competition offer.
Sales Forecasting: This innovative feature helps teams accurately predict sales and opportunities.
Application Development: Make code-free integrated workflows that will help you execute the features of the Salesforce Platform. You can also make smart apps using AI to make informed decisions and improve productivity thanks to automation. Salesforce apps aren't difficult to develop but they will give your clients insights that will boost the performance of both.
Both CRM systems offer great features. Although Monday.com has more widespread offers and features, Salesforce focuses on internal CRM features that will help your business thrive.
Monday.com Vs. Salesforce – Tie
4. Monday.com vs Salesforce – Integrations
Both Monday.com and Salesforce offer Integration support. You can connect both with different tools that will boost the productivity of your teams and collaborators, while also helping your clients achieve more. Whether you're in a need of an email system or more innovative reporting, there are plenty of apps that support them.
It's worth noting that Salesforce has a richer Integration library than most other tools online, which makes it stand out compared to Monday.com.
Monday.com Vs. Salesforce – Salesforce
5. Monday.com vs Salesforce – Application Development
Both Monday.com and Salesforce offer platforms, tools, and frameworks that can help developers, as well as those who are not experienced developers build their apps that they will integrate with different tools, customers, and features that both platforms offer.
Both systems offer a low-code and no-code environment so that complete beginners can comfortably develop apps for web and mobile that their business will use to generate more leads, and sales and improve overall functionality and performance.
Although the Monday.com framework works amazingly and offers integration with third-party tools and software, Salesforce offers many more features in terms of integration and development. It's also better when it comes to CRM-only features, so you can use it to develop intuitive quotes and pricing lists.
Monday.com Vs. Salesforce – Salesforce
6. Monday.com vs Salesforce – Pricing
Both Monday and Salesforce offer flexible pricing options. The best part, however, is that with both you can use a free trial. It doesn't require credit card registration, and all you have to do is input your business information in the form while registering. This allows you to try both apps before deciding which is better for your business.
Monday.com comes with five pricing plans. The individual one is free which gives you up to 2 seats, 1000 items, and 500MB of storage. This plan is ideal for students and one-person businesses. Other ones include
Basic ($8/seat/month)
Standard($10/seat/month)
Pro($16/seat/month/)
Enterprise (contact for more info)
Salesforce has a way more complex pricing model and different pricing plans depending on whether you are a small business owner or an enterprise owner. Given that listing all plans will make this article too long, we decided to focus on the Sales listing.
The Salesforce Sales pricing is higher compared to Monday.com pricing models. It starts from $25 per user, per month and goes up to $300 per user per month with all the unlimited features. You can see that each higher plan offers more high-end CRM features as opposed to those lower-priced plans.
Monday.com Vs. Salesforce – Monday.com
7. Conclusion
Both Monday.com and Salesforce have outstanding features and settings that would help any business thrive. Still, it all comes down to what each business needs and how Salesforce and Monday.com can help that business grow and generate more leads.
While Monday.com is focused on overall collaboration and management of products and projects, Salesforce offers advanced analytics, tracking events, opportunities, deals, campaigns and even forecasting new deals. Salesforce is more suitable for larger businesses, but it also offers plenty of growth opportunities to business novices.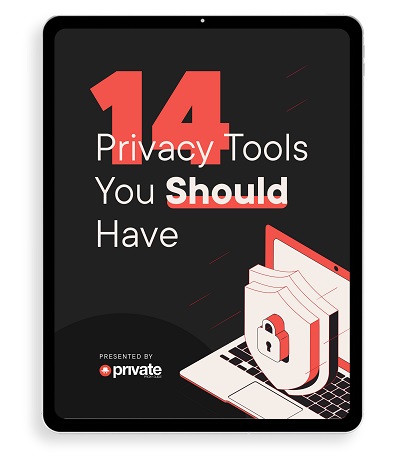 Learn how to stay safe online in this free 34-page eBook.