It's no secret that many businesses still use VoIP technologies to communicate with their employees, clients, or customers. It's seen major improvements over the last decade, and while it's not the most used communication technology in the market, it still comes with numerous benefits and uses. Many companies offer their VoIP services to small to large businesses, but Nextiva and RingCentral remain the most mentioned names in the industry.
But, which one is better, Nextiva or RingCentral? Many businesses have asked this question as they are embracing VoIP communication into their infrastructure. If you're one of them, we wrote this compelling comparison. Compare the benefits and drawbacks of both Nextiva Vs. RingCentral, and see which of the two better suits the needs of your business.
To a business owner who wants to integrate VoIP into their system, there are no noticeable differences between Nextiva and RingCentral. We decided to dive in a bit deeper and showcase the features that both offer, which is more intuitive and allow better-quality international calls, and integration into the company system.
Hopefully, our in-depth analysis and comparison will help you decide which suits your company organization better.
Nextiva and RingCentral are innovative VoIP communication platforms for all businesses, although they're most preferable among small businesses. Its cloud-based infrastructure allows for sleek communication and message management across different communication channels. Both can be used for team messages, notifications, texts, video conference calls, and much more.
Still, they have some less noticeable differences that we will discuss further throughout the article. Some businesses may benefit more from Nextiva's features, while others will find RingCentral more useful for their company needs.
1. Nextiva Vs RingCentral – Verdict
Both Nextiva and RingCentral have their qualities, which is why we struggled to make the final decision. Still, after thorough research and testing, we opted for RingCentral as the better VoIP platform for small to large businesses.
That doesn't make Nextiva necessarily bad. With its simple UI, responsive customer service, and approachable pricing plans, it's perfect for small businesses. However, RingCentral has a lot of great features, headquarters across the world, and a quite active community.
Despite its higher pricing model, its third-party app integration and international calls with local phone numbers in more than 100 countries are what won us over.
| | | |
| --- | --- | --- |
| VoIP Platform | Nextiva | RingCentral |
| Interface | Clean | Clean |
| Features | Fewer Features | More features |
| Integration | Has access to some apps | Has access to a whole App Store of APIs and apps |
| International Calls | Local number and toll-free calls only in NA | Local number and toll-free calls in more than 100 countries with reasonable prices |
| Price | Starts at $11.99 | Starts at $19.99 |
| Video Conferencing | Max 250 attendees, unlimited conference length | Max 200 attendees with max 24 hours for conference calls |
| Visit | Nextiva | RingCentral |
2. Nextiva Vs RingCentral – Interface
Something that both systems shine at is the interface. It's extremely sleek, intuitive, straightforward, and perfect for beginners. That said, if your small business consists of people that want an easy way to communicate with their peers and customers, both services shine at the usability of the UI.
When it comes to RingCentral, it looks a bit more modern, but also more overwhelming in the process. Nextiva's interface is so straightforward that it almost looks as if it's outdated. Nevertheless, it didn't discourage us, nor other customers from using it. The navigation is smooth and it won't be long until you're completely used to different conference options.
Nextiva offers straightforward and intuitive mobile and desktop apps that can be used among your employees who want to always keep in touch with the latest meetings, conference calls, and communication between employees.
We're firm believers that usability comes first when it comes to interface, as it should be comfortable to use to both tech-savvy and not so tech-savvy employees. While Nextiva's a bit old-fashioned interface may not be everyone's cup of tea, we're pleased with its simplicity and modern way to approach usability.
RingCentral may look a bit more modern compared to Nextiva's approach, but the core feature of the user interface is also usability. You can keep in touch with your peers, customers, clients and participate in the meetings with just a few clicks.
RingCentral is comprehensive and works swiftly. Its professional design leaves a lot of options open to the users, which may be a little overwhelming for beginners. Still, it won't be long until you're used to RingCentral's modern yet relatively comprehensive interface.
Nextiva Vs. RingCentral Winner: Tie
3. Nextiva Vs. RingCentral – Features
Let's discuss features. What features may work better for you depends on your organizational culture and what you're trying to provide for your business in terms of communication quality and availability.
3.1 Nextiva – Features
While some Nextiva features will work perfectly for some, some other people will prefer having some other features and vice versa. Make sure to read carefully, and see what would suit your employees and customers the most, depending on what kind of business you're running.
Nextiva takes pride in providing great prices for its customers, using the internet instead of landlines which is the whole point of using VoIP service. The high-quality VoIP phone is specifically suited for businesses, and one of the best features is the free calling feature across the whole of North America. That way, your employees can stay in touch with US and Canada-based customers with ease.
More importantly, Nextiva is available on all platforms, including Windows, macOS, iOS, and Android. You can communicate with your coworkers, team, and customers regardless of your location. This is ideal for your employees who are remote workers and like to hustle on the go.
One of the best features, however, is the flawless voice-over IP web conference. If you grow tired of the regular call meetings, you'll always be able to start a conference via VoIP, which is unlimited and will make your meetings more fruitful and productive in the process.
Other important features include:
You can keep your existing phone number with the ports, so you won't have to provide the new number to your customers. Nextiva will automatically migrate the number from your carrier to Nextiva.
Free local phone number and a free toll-free number at your disposal.
Innovative call routing will help you handle the call management and how you want to route the incoming phone calls in your workspace.
Call analytics will help you make data-driven decisions based on the call quality analytics and many other features that come with it.
Innovative Do not disturb mode which will allow you to reject the calls you don't want to take while you're in the meeting or doing some important office work.
Voicemail will automatically inform your customers that you're currently working with your other customers or employees.
Voicemail forwarding and Voicemail to email will allow you to receive the voicemails in your inbox.
Great customer service is available for your needs.
RingCentral also has numerous features that will improve the communication between your business and your customers.
Just like the competitor, it's rich in providing call management options, so you can easily convey messages to your coworkers and customers. Additionally, RingCentral is adapted in a way that is suitable for both startups and large enterprise companies.
There are a lot of features that Nextiva and RingCentral have in common. Just like Nextiva, RingCentral is equipped with full support for VoIP hardware, which makes implementing conference calls in your infrastructure more seamless. It allows auto-attendants on multiple levels and various call management options.
If you're a software company that is looking for more advanced individual features that you can adjust to your company needs, it's worth mentioning that RingCentral comes with developer tools features, which will improve the overall customer experience with your culture.
There are some other features such as hotdesking. Not all companies will benefit from it, although people who want to make their workspace more efficient will opt to purchase the RingCentral plan to benefit from this particular feature.
Nextiva offers international calls no matter where you are at reasonable fees. However, RingCentral has a more approachable plan. Besides the U.S. base, there are RingCentral headquarters in Canada, Asia, Australia, and Europe, so you can benefit from local phone numbers and toll-free calls in more than 100 countries.
Other important features to consider:
It comes with integrated business solutions in addition to the original plan that will help enhance your business.
Real-time analytics help you analyze the call and overall experience your customers have with you and your team.
RingCentral's virtual assistant can assist you in taking too many calls and also helps with routing the calls you receive.
There's also unlimited recording storage if you want to record calls for customer insight, with the consent of the customers, of course
Real-time customer service that is available for you at all times.
Headquarters around the world and not just in the USA.
RingCentral allows for the unlimited scalability
You can use the benefit of the business SMS service.
Improved team collaboration for better business results.
You have the access to the mobile app so you can assist your customers no matter where you are and manage calls in the process.
While Nextiva is extremely rich in features, larger companies will benefit more from RingCentral's scalability features as well as the developer tools. We also feel like the analytic tracking with RingCentral is more vibrant.
Nextiva Vs. RingCentral Winner: RingCentral
4. Nextiva Vs RingCentral – Integration
Something that many business owners value when it comes to VoIP services is integration with third-party companies and tools to improve the overall performance and productivity of the business. Both Nextiva and RingCentral support third-party app integration, but some tools are more limited compared to others.
For example, Nextiva supports numerous apps and services which you can use simultaneously to scale up the functionality and provide users with additional features and options that their particular business needs. That said, Nextiva is fully integrational with Salesforce, Zendesk, Zoho, and HubSpot.
However, this is quite limited and some company-owners would like to utilize more functionalities. With RingCentral, the story is different, and many prefer it more for the following reasons.
RingCentral offers developer tools as part of its packages, which contributes to better integration with other third-party apps. It's equipped with a special App Gallery, like on your Android or iOS smartphone where you can choose from a myriad of apps to integrate with RingCentral.
You can even set the category you want to choose from, so the third-party apps you can explore can be based on things you need like analytics, productivity, marketing tools, automation, support, and others.
Some software companies could even benefit from the fact that they can integrate RingCentral's APIs to develop clean and functional apps for their clients and customers to use. This is a huge advantage compared to Nextiva, although its humble gallery may also suffice the needs of smaller businesses that need a more comprehensive list of features.
Nextiva Vs. RingCentral Winner: RingCentral
5. Nextiva Vs. RingCentral – International Calls
As we mentioned earlier, Nextiva is solely based in the USA, although it operates around the world and allows you to take advantage of approachable fees for making international calls, which makes it far from free. You can still make free calls across North America, which can comfort businesses that operate just in the USA.
On the other hand, RingCentral has headquarters across the world. Its services are toll-free in more than 100 countries, thanks to the local business phone numbers that are guaranteed for your business. The toll-free benefit will suit many businesses that need to contact their customers across the globe and vice versa, at reasonable rates.
Needless to say, if you're operating locally, in the USA, Nextiva is a great choice for you, especially because it's more affordable than RingCentral (but more about that later.) However, RingCentral is available pretty much around the world, and even if there are places where it's not available, the calling rates are more than acceptable.
Nextiva Vs. RingCentral Winner: RingCentral
6. Nextiva Vs. RingCentral – Pricing
As you can see, both Nextiva and RingCentral offer several pricing plans that may suit clients across small to large businesses. The cheapest plan starts at $11.95 per user while the priciest one starts at $57.95. Keep in mind that the prices are based on how many users you have across your company, the more users the more affordable it is.
You can also see the features that come with each plan starting from Essential to Ultimate. The cheapest plan includes unlimited calls, internet fax, integration with Outlook and Google Contacts, both mobile and desktop app, and customer support.
For a bit larger businesses you can choose Professional and Enterprise, although Enterprise is more popular because it allows an unlimited number of participants in the video conference calls, unlimited call pop, and much more.
When it comes to RingCentral, you'll see that the plans are not as approachable. With the most basic plan, you can only have from 2 to 20 members for $19.99. As the number of teammates increases, the other deals are becoming more affordable while the Essentials is no longer available.
We already mentioned that the RingCentral is not the most affordable deal, but it's a lot more feature-rich and it's suitable for bigger companies with clients, customers, and headquarters around the globe. Larger plans correspond to the size of your business and thus offer more features.
Nextiva Vs. RingCentral Winner: Nextiva
7. Nextiva Vs. RingCentral – Video Conferencing
Nextiva simply shines at the video conferencing feature. Both platforms only offer video conferencing within the pricier plans, but Nextiva offers up to 250 attendees as opposed to 200 with RingCentral. Additionally, there's no limit on the length of how long will the video conference last. With RingCentral, that's only 24 hours.
Additionally, the most affordable plan of Nextiva allows you to video call, anyone, for how much you want, whereas with RingCentral, this feature is not possible. For larger businesses, however, RingCentral's features may be more suitable, but Nextiva is the clear winner here.
Nextiva Vs. RingCentral Winner: Nextiva
8. Nextiva Vs. RingCentral – Customer Service
Both Nextiva and RingCentral come with great customer service. However, both have some limitations that you may wish to have with another. For us, it's a bit of a dealbreaker that only pricier RingCentral plans come with 24-hour customer service availability. Still, RingCentral has its community and very responsive social media channels where people will easily assist you.
Nextiva offers 24/7 customer service support via chat and phone, which is great for impatient business owners who want to get solutions to their problems immediately. We would like to give a point to Nextiva in this one, but the RingCentral community is just as great and can help resolve all the problems you have. That said, this one is a tie.
Nextiva Vs. RingCentral Winner: Tie
9. Conclusion
Although RingCentral has a tad larger selection of features than Nextiva, both platforms provide great VoIP services. You won't go wrong with whichever platform you choose. Still, if you're limited on budget and want to organize large conference calls, we suggest sticking with Nextiva. If you're a software company that integrates a lot of third-party apps, then RingCentral is a great choice for you.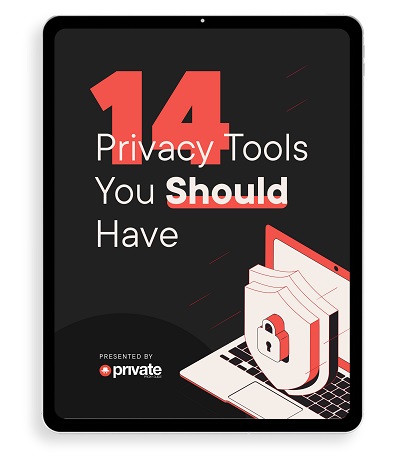 Learn how to stay safe online in this free 34-page eBook.