Do you have or intend to have a WordPress website? If you're searching for a dependable host, you've probably aware of Cloudways and ServerPilot.
Both companies are managed cloud hosting companies. This implies that even if you're not a programmer, you'll be able to administer cloud servers independently.
Simply said, Cloudways and ServerPilot handle the technical aspects of website management so you can focus on the company.
But which one is preferable? We consider the two programs based on their features and performance to get a solution.
1. Cloudways vs ServerPilot– Overview
Cloudways and ServerPilot, unlike typical hosting providers, do not own their servers. Instead, they serve as a middleman who connects customers with third-party hosting providers.
Some of these companies are Amazon, Google, DigitalOcean, and Vultr. Cloudways, on the other hand, combines these cloud servers and sells them as a package.
Users may pick and choose from these packages and install and manage servers directly from the Cloudways dashboard. ServerPilot, however, is a hosting admin console that is used to operate a third-party cloud service that is bought separately.
Because of these distinctions, Cloudways can provide more functionalities than ServerPilot. Cloudways, for example, includes backups and email hosting.
The platform supports WordPress backups and website cloning, which is useful for relocating your site. In addition, Cloudways itself provides free website migration services.
Setting up your site is easier since you can pick a server directly from the Cloudways interface. You must first purchase your own cloud host before connecting it to the panel using ServerPilot.
Despite this, ServerPilot offers many of the same common features that Cloudways does. ServerPilot, like Cloudways, provides real-time server statistics; however, this functionality is only available on higher-priced subscriptions.
ServerPilot also includes a one-click WordPress setup and an application stack to help you improve the speed of your website.
Compared to Cloudway's 24/7 live chat, customer assistance is confined to ticketing. Its key benefit compared to Cloudways is easy: you don't have to use the cloud servers included in the packages.
Serverpilot is a good option for running WordPress and PHP sites quickly. When comparing Serverpilot with Cloudways, Serverpilot's ease of use shines out. It's a platform with a contemporary design, right down to the control panel.
It's a single interface through which developers can manage their servers and apps throughout the whole cloud network. Serverpilot is a software platform, not a service provider. Serverpilot makes it simple to host PHP sites if they are maintained through cloud servers or via virtual server supply.
Managing a cloud hosting system is complicated, and in the debate between Cloudways and Serverpilot, Cloudways' ability to simplify the hosting setting sets it apart.
Web App Management Platform, which is at the heart of Cloudways, is designed to make it simple to start cloud servers that can be used to deploy cloud apps.
DigitalOcean, Vultr, Amazon, Google, and Kyup are all compatible with Cloudways. Its user interface is compatible with a wide range of technologies, including Git, SSH, SSL, and many more.
It's a complete ecosystem that lets customers utilize any of the many amazing online programs available, not just WordPress. Cloudways also supports Drupal, Magento, and Stack.
2. Speed
Cloudways and ServerPilot, as cloud hosting services, provide reliable and fast speeds. When it concerns maintaining a website, efficiency is crucial.
Who wants to waste time on a website that takes a long time to load in the first place? This is one aspect where cloud hosting often outperforms traditional hosting.
Because your site is kept on numerous servers, uptime is much enhanced because any of the servers may take over for the others in the event of an outage. It can also use a server that is closest to your customer's location, resulting in speedier page loading times.
Cloudways: Cloudways understands the value of speed and has spent a great deal investing in built-in features to assure your site performs well. The platform promises a 99.99% uptime guarantee and boasts of its own proprietary CDN called CloudwaysCDN. It also makes use of SSD disks, which are 3x faster than traditional mechanical drivers. Plus, the integrated advanced cache settings allow users to easily optimize their website's performance.
ServerPilot: ServerPilot, on the other hand, is not a pushover. Advanced configurations, such as Nginx and Apache, are also supported by the platform. It also compresses using the most recent versions of Brotli and  PHP, resulting in quicker website load times. ServerPilot also adjusts your server to use Cloudflare, among the quickest CDNs available today. The typical page load time for sites is around 4 seconds, according to testing and evaluations.
3. Security
Security is a priority for both Cloudways and ServerPilot. WordPress is undoubtedly the most popular CMS platform and website builder today, powering approximately 30% of the world's websites.
As a result, it's a favorite hacking target. Both ServerPilot & Cloudways have added many security safeguards to protect their consumers from dangers.
Cloudways: Cloudways, for example, applies security fixes to your server on a regular basis. It also uses two-factor authentication, which is one of the quickest and easiest ways to improve the security of your website.
ServerPilot: ServerPilot employs a sophisticated security architecture created by a team of security experts and exporters. Security fixes are applied on a regular basis, and secure SFTP is used on your servers.
Cloudways and ServerPilot both use dedicated firewalls to protect your site from harmful traffic. Let's Encrypt SSL provides free SSL certificates to users that subscribe to one of the two platforms.
However, because Cloudways only works with a limited few cloud providers, you can be certain that the cloud hosting you're dealing with has taken precautions to protect their networks.
4. Pricing
Cloudways: In comparison to ServerPilot, Cloudways offers additional plans and payment options. Cloudways' various payment choices are one of the benefits of subscribing.
Five cloud hosting companies are now partners with the cloud solution. Each of these companies offers different hosting plans with different price choices for monthly and hourly billing.
DigitalOcean, for example, offers subscriptions ranging from $10 to $1,035 per month. A Google Cloud plan, on the other hand, can cost anything from $33 to $1,290 per month.
Cloudways also uses a pay-as-you-go model, which means you only pay for the services you utilize. Email hosting and backup, on the other hand, are accessible for an extra price.
ServerPilot: On the other hand, ServerPilot offers a more transparent price structure. You just pay for each server and application separately. There are three plans available on the platform right now:
Economy ($5 per month per server + $0.50 per month for each app)
Business ($10 per month per server + $1 per month for each app)
First Class ($20 per month per server + $2 per month per app)
While these figures are low, take into account that cloud hosting must be purchased individually. The First Class and Business plans are also the only ones that have access to monitoring tools.
ServerPilot also provides hourly pricing for a few months and does not have a monthly minimum.
5. Features
It's difficult to compare the features of ServerPilot with Cloudways hosting since ServerPilot has three separate tiers with various features, but all Cloudways plans have the same characteristics.
Think about factors like server logs and backups when deciding what to use to host a WordPress website.
Server statistics reveal critical information, including what RAM, storage space, and bandwidth a website consumes. To prevent maxing out and dragging down your site or overspending on necessary huge servers, you ought to monitor the amount of cloud platform resources you're utilizing.
Cloudways: Cloudways makes it simple to keep track of server consumption with a built-in panel that allows you to examine RAM, storage, and bandwidth numbers at any time, even on the cheapest $10/month plan.
Cloudways gives access to the latest 1000 server logs via the dashboard, and if you need more, you may get into your server using SSH or SFTP (using CyberDuck FileZilla or a similar FTP client).
ServerPilot: Server statistics are only accessible on ServerPilot's First Class and Business subscriptions; thus it will cost you higher than the Economy price. You'll probably require accessibility to server & error logs along with server analytics, especially if you're keen on-page SEO.
Customers on the Economy tier of ServerPilot must utilize SFTP or SSH to see any server log data. Customers on the First Class or Business class tiers can use the control panel's integrated log viewer.
6. Installing WordPress
Both ServerPilot and Cloudways make it simple to install WordPress.
Cloudways: All you have to do is go to the control panel and choose a new server, then click to download WordPress. It takes only a few minutes for everything to be completed for you. Using the authorized Cloudways WordPress Migrator plugin, moving an established WordPress website to Cloudways is a breeze.
ServerPilot: If you utilize ServerPilot, you'll have to go through an extra step to install WordPress since you'll have first to pick and purchase your own cloud host. Assume you wish to use DigitalOcean's $5/month 1GB server: you'll need to purchase it straight from the company, then link it to your ServerPilot profile using its IP address & root password. After that, you can use ServerPilot to build a fresh WordPress app once your host is connected (aka website).
It's just as simple to migrate any WordPress site to ServerPilot, and ServerPilot recommends that you create a fresh WordPress installation first, then use the All-in-One WP Migration extension to migrate your previous site.
Remember that you may leave your old hosting up and running while you verify that the new hosting is working properly; after that, all you have to do is change your domains to complete the transition.
7. Pros and Cons
The key distinction between ServerPilot and Cloudways is that Cloudways is a fully managed hosting service, allowing you to deploy and operate servers directly from the Cloudways dashboard.
ServerPilot, on the other hand, is a control panel that allows you to handle third-party cloud hosting that you should purchase individually.
Let's take a closer look at the advantages and disadvantages of this distinction.
Pros
Fixed management panel cost – regardless of server or application size, pay per site and per application.
WordPress installation with a single click
Security updates are carried out automatically.
You have complete control over the cloud server you choose to operate.
Cons
Because the panel is restricted, you'll have to rely on command-line utilities to do some tasks.
If you have many websites, the per-website cost becomes prohibitively expensive.
Other cloud host control panels are more pricey.
More costly than using DigitalOcean or a similar service to manage your own cloud server.
To obtain server metrics and other features, you'll need to upgrade to a higher tier.
No email.
Pros
Managed cloud hosting, which is all-in-one.
No need for a command line with this user-friendly interface.
WordPress installation with a single click.
Security updates are carried out automatically.
Run an unlimited number of websites at no extra charge.
All plans include staging, server statistics, and error logs.
Cons
A small number of servers are available.
As the server pack grows, it becomes more expensive.
Some limits in the tech stack — you don't have complete control over server configuration.
More costly than using DigitalOcean or a similar service to manage your own cloud server.
Charges for backup and email hosting are extra.
8. Unique benefits of Serverpilot and Cloudways
Cloudways is budget-friendly. The service ensures that you only pay for those services you actually use, giving this term new meaning.
Many hosting firms have a reputation for charging for setups or just providing the first session for free. CloudWays, on the other hand, gives you as much as you want for free.
They have a large network of more than 60 data centers located all over the world! For regular hosting providers, this is enormous.
They have a built-in AI assistant to assist you when you're out and about. As a result, you'll be able to access real-time information immediately as you need it.
The app's and server's monitoring features aid in increasing your productivity and efficiency.
Serverpilot is recognized for its numerous infrastructure alternatives from which you may invariably pick.
The platform provides PHP alternatives as well as API support, which is excellent for those with only rudimentary coding and HTML skills.
The technology would provide you with a real-time server & health alerts, which you could pick from.
Regardless of the price package you choose, you'll have automated and on-demand backup alternatives to work with.
Serverpilot is among the few solutions that allow you to create and configure your servers.
The platform is notable for generating metrics views, alarms, execution explorer, and invocation specifics for all of your functions on your server via a monitoring event.
9. Frequently Asked Question
9.1 Where does ServerPilot have its headquarters?
The headquarters of ServerPilot is located in Bellingham, Washington.
9.2 What's the difference between ServerPilot and Cloudways?
Cloudways is a fully-featured managed cloud hosting system that delivers email hosting, infinite websites, and a variety of customized WordPress hosting options. ServerPilot, on the other hand, is a hosting admin console aimed especially toward developers.
9.3 Is there a discount on Cloudways?
Cloudways offers coupon codes for reduced registrations, usually during sales occasions like Cyber Monday and Black Friday. However, these promo or discount codes are only valid for new clients.
9.4 Is priority support available from ServerPilot?
Yes, priority assistance is available from ServerPilot, but only for First and Business class subscriptions.
9.5 When do you use Serverpilot or Cloudways?
You can use Cloudways if:
You're looking for a one-stop solution for cloud hosting.
You want a simple interface that doesn't require any command-line code.
You're looking for a low-cost WordPress cloud hosting solution (starting at $10 per month).
You want controlled hosting, which means you don't have to worry about security updates.
ServerPilot is the way to go if:
You want to be able to administer any cloud hosting plan, regardless of the provider (for example, Vultr, DigitalOcean, Google Cloud).
For server maintenance and WordPress installation, you need a simple control panel.
A few server command line operations are natural and easy for you.
You want the freedom to install whichever server software you desire.
You're looking for a 14-day complimentary trial.
10. Conclusion
Several cloud-hosting alternatives are available, including  Vultr, DigitalOcean, Google Cloud, and Amazon Web Services (AWS), but the majority of them are designed for developers.
It might be tough for non-developers to build and operate a cloud service on their own without Linux coding skills or experience with server command line capabilities, especially if you're used to utilizing cPanel to handle your website.
We recommend Cloudways if you want speedy WordPress hosting sans the headache of command-line system maintenance or security concerns.
If you're switching from cPanel hosting, Cloudways' panel is simple to navigate and allows you to execute all necessary website maintenance activities with only a few clicks.
Cloudways is not economical if you want larger servers. ServerPilot gives you a lot more freedom, but you'll need to learn how to use command-line utilities to get things done.
If you've managed a Linux server before, you should be able to manage cloud hosting straight from the provider (e.g., from DigitalOcean).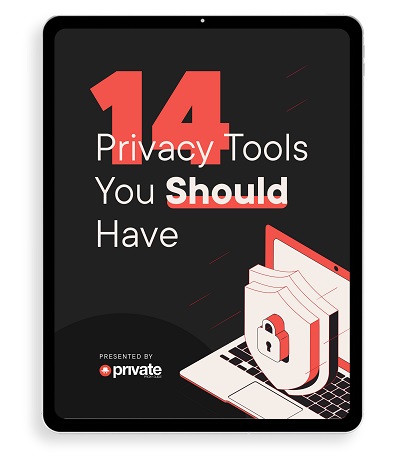 Learn how to stay safe online in this free 34-page eBook.