If you're a small business owner looking to sell online, one of the most significant decisions you'll make is where your products will live online. While there are numerous aspects to consider, Etsy could be a better option for beginning businesses or those who offer a limited number of items and don't need to set up a dedicated site just yet.
You'll be able to create an independent e-commerce site with its own domain name using Shopify, which you can modify and administer as you see appropriate. On the other hand, Etsy is a platform similar to Amazon or eBay, where you may sell your items. You won't have the same, practically limitless freedom to design and manage an Etsy business as you would with a Shopify store because you're working within the platform's restrictions. It's challenging to compare Shopify vs. Etsy one-to-one because of that critical distinction, and some businesses use both marketplaces in tandem.
Try using Etsy as a proving ground for your products to measure demand, develop a brand identity, and build a customer base. Then, while maintaining an Etsy site as an additional revenue stream, use Shopify to promote and expand your best-selling products and develop yourself as a fully-fledged brand.
1. Shopify vs Etsy
1.1 Shopify – Overview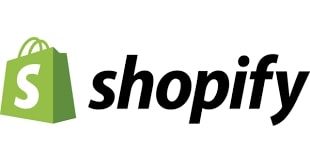 As one of the most comprehensive e-commerce platforms for small business owners, Shopify is jam-packed with tools that help create, run, and market your online store from the ground up.
To begin, you may build and personalize your website using one of over 70 professional-looking templates, as well as a domain name which you can either purchase from Shopify or quickly transfer to your Shopify store. Then, with Shopify Payments, the platform's built-in payment processor powered by Stripe, you can securely accept all major debit and credit card payments at no additional transaction cost, or you may connect one of over 100 third-party payment services.
Shopify also includes powerful customer relationship marketing and management capabilities, such as SEO tips built-in, connectivity with all of your social media accounts, blogging, and the option to provide discounts and gift cards to your customers. Because Shopify is a cloud-based platform, any updates or changes you make on your dashboard will sync up with the Shopify App and likewise.
The Shopify App Store is a handy tool for company owners. It allows you to browse and download thousands of applications that you can connect with your store to help you enhance your processes, such as increasing sales, inventory management, SEO techniques, product evaluations, and more. Shopify POS is the platform's in-house software that allows business owners to receive and process payments.
1.2 Etsy – Overview
Whereas Shopify allows you to create your independent store, Etsy is a platform that brings together sellers. Initially, the website served as a marketplace for artists, makers, and vendors to sell their handmade and vintage goods. It's worth noting that Etsy isn't a good fit for resellers because it's a marketplace for one-of-a-kind, unique things.
Etsy, on the other hand, is a good option for side hustlers, small businesses, and businesses that aren't ready to put in the time and effort required to build, manage, and accept payments through a full-fledged online store because it's simple to open an Etsy store and begin selling using Etsy's built-in parameters. You can also use Etsy to supplement your existing online business, whether Shopify or another e-commerce platform powers it.
One of Etsy's most significant advantages for company owners is the chance to tap into the platform's massive, existing client base (Etsy saw nearly 39.5 million purchasers in 2018), which means you'll have to do less legwork to attract customers. However, your listings will be competing with that of 2.1 million similar Etsy vendors. You can utilize Etsy's built-in marketing strategies or third-party programs specializing in Etsy-specific marketing strategies to increase your listings. You can also go to the Etsy Seller Handbook, a thorough reference that can answer questions you might have about selling on the website.
Let us now look at the features.
2. Pricing
Shopify is based on a monthly subscription basis, meaning you'll pay a set monthly charge plus credit card processing fees for each sale. You won't be paying a pre-listing cost, which means you'll be able to sell an endless number of products for an unlimited period without having to spend more money as your business grows.
Shopify offers three account tiers, each with a different monthly charge and set of features:
Basic Shopify: This plan costs $29 per month, plus 2.9 percent plus 30 cents for internet credit card transactions, 2.7 percent for in-person sales, or 2 percent if you don't use Shopify Payments.
Shopify Plan: This plan costs $79 per month plus 2.6 percent + 30 cents on online credit card transactions, 2.5 percent on in-person sales, and 1% on other payment processors.
Advanced Shopify: This plan costs $299 per month plus 2.4 percent plus 30 cents for internet credit card transactions, 2.4 percent for in-person sales, and 0.5 percent for other payment providers.
Through Shopify Delivery, each Shopify program includes shipping discounts through USPS, UPS, or DHL: up to 64 percent with the Basic Shopify plan, 72 percent with the Shopify plan, and 74 percent with the Advanced Shopify plan. Remember that add-ons purchased via the Shopify App Store aren't free.
After creating your store, Shopify gives you a 14-day time limit before requiring you to sign up for a specific plan.
Etsy's regular plan is entirely free to use, but it also provides a $10-per-month Plus plan and a Premium plan, which will be available later this year. As you might expect, a subscription plan gives you access to more features, such as shop personalization, email marketing tools, and a custom address.
You'll have to pay three fees regardless of which Etsy plan you choose:
Listing fee: The cost of listing an item on Etsy is 20 cents per transaction. Listings will be available for four months or until the item is sold.
Transaction Fee: You'll have to pay Etsy a 5 percent transaction charge for every transaction.
Processing fee: Etsy Payments charges a processing fee of 3% plus 25 cents for each transaction.
Although Etsy's listing rates are low, its additional fees outnumber Shopify's and, based on the volume of your sales and promotions, you may end up paying more for your Etsy webpage than you would for a Shopify store's monthly subscription fees.
3. Ease of Use
Shopify and Etsy both offer a simple and intuitive interface for online sellers.
Designing and managing your store is a snap with Shopify's broad and simple-to-use toolset. They also walk you through the entire process of setting up your internet store, including:
Menu
Inventory Syncing
Tracking orders
Action button
What about Etsy? Etsy is simple to use, as we've already stated. For starters, it's not as comprehensive as Shopify. You create an account and submit your products and services, and you're good to go. It's worth noting that you must upload at minimum one product throughout the registration procedure for an Etsy store.
It is time-consuming and necessitates a lot of information. Although, it lets you set up your delivery process, which you can use afterward. Despite this, the Etsy setup process takes less time than Shopify's.
Due to its extensive feature set, Shopify is far more technical. However, both platforms are well-documented, so setting them up and getting started will not be difficult for newbies.
Final Verdict: Overall, if you're seeking a speedier and simpler way to start selling the stuff, Etsy beats out Shopify.
4. Design and Customization
Web design that is both intuitive and appealing is critical to the success of any online store. A sloppy-looking website can immediately turn a visitor away, so it's crucial to plan out and customize your store's aesthetic meticulously.
Etsy allows you to upload your logo, and that's where the customization stops. This may be advantageous for folks who are unfamiliar with web design. You don't have to be concerned about it. However, most businesses see this as a huge disadvantage because you won't differentiate yourself, promote yourself, or infuse any personality into your advertising. It may be problematic for those who have a clear image of what their perfect store should look like.
The appealing aspect about Etsy is that you're selling on a platform rather than starting from scratch. On the one hand, this means you can't make those mistakes with the appearance of your store. On the other side, there's no way to make your internet presence stand out from the thousands of other sellers who are doing the same thing.
Etsy's store pages are immaculate, an advantage for today's merchants. They're simple to use, and everything fits together properly, so you can rest assured that your customers will have no trouble locating the data they need about your goods.
Shopify is on the opposite end of the spectrum of customizability and design – the possibilities are practically unlimited. You'll have access to your website's backend, where you may choose from over 60 different themes.
They're optimized to cover a range of sectors, and ten are free while the other 50 are charged. Some of these themes even include zoom-in capabilities, ideal if you own a furniture or apparel store. You can customize, alter, and rearrange a theme to your heart's delight once you've chosen one.
The good thing about Shopify's industry-specific themes is that they not only look great for the niche you're selling in but they also come with added capabilities. For example, if plan to sell clothing, you could include a function that allows users to focus on designs. Everything Shopify provides is mobile responsive, so you know you'll be capable of reaching your audience on any device. Furthermore, you have complete freedom to modify and reorganize until you discover how to make your brand truly shine.
Although Etsy's limited design options lessen your chances of making a mistake with your online presence, they don't allow you the creative freedom you'll need to make your website truly stand out. For those who wish to build a genuine brand image, Shopify is significantly more adaptable.
Final Verdict: Shopify is the clear winner in terms of customizability. It's simple to create and create your own brand using Shopify.
5. Toolkit and Features
Etsy takes pride in offering simple yet effective e-commerce solutions to help you sell and expand your business. Etsy provides you with a basic toolbox that contains everything you'll need to run your Etsy business smoothly.
You can manage your business and sales on the move with the 'Sell on Etsy app,' which comes in useful if you're often on the road. It also features marketing and advertising options that you can utilize to expand your consumer base, attract new followers, and boost your visibility online. You may also utilize third-party programs like Google Shopping to improve your exposure by sharing your Etsy business on social media channels like Instagram and Twitter.
You may increase your toolkit by upgrading to Etsy Plus, which includes:
More customization possibilities, such as banner templates
Promotional goods, such as business cards, are discounted.
Customers can sign up for email alerts to be notified when a product is back in stock.
Credits for advertising
Offers on your own website address
Etsy's subscription plan compensates for some of the disadvantages noted above, but the tools remain basic and limited compared to its competitor. Etsy, for example, doesn't have a stock control tool, so you're in charge of keeping track of and maintaining your entire inventory.
On the other hand, Shopify is known for its extensive and high-quality online sales tools. It makes Shopify an excellent alternative for companies wishing to expand and employ various marketing and promotion techniques. Shopify also provides a terrific app store where you can add whatever more features you need (please know that these plugins can be expensive) to an already comprehensive collection of tools.
Here's a rundown of some of the functionality included in all Shopify plans:
Coupon codes
Gift certificates
App for Shopify POS
Fraud investigation
Shipping rates calculated by a third party
A tool for recovering abandoned carts.
A completely free SSL certificate
Ten distinct social media platforms include multichannel selling tools.
Checkouts for visitors
SEO software
Tools for stock and order management
A built-in blog is available
Multichannel selling is a must-have tool for expanding your consumer base and making the purchasing process more convenient.
The free SSL certificate ensures that users may safely make purchases on your site, which helps to create trust and confidence with potential customers. Customers who were going to make a purchase but left the checkout page are also enticed by abandoned cart recovery (for whatever reason). But it is Shopify's inventory system that truly outperforms Etsy. You can track and manage your store and evaluate your sales by uploading products in bulk or one at a time.
Final Verdict: Shopify wins the prize once again based only on functionality. All of these added features, of course, come at a cost. So, if you're evaluating both platforms, consider which features you'll utilize the most. Then again, there's no point in paying for extra features if you're not going to use them. Etsy's basic toolbox is quite suitable for selling small amounts.
6. Support
Although both Shopify and Etsy are pretty user-friendly, you'll almost certainly require assistance at some point — particularly if you're a novice to e-commerce. So, let's compare the customer service standards of Shopify and Etsy.
Shopify provides phone and live web chat assistance around the clock, so if you have a problem in the dead of night, you may call them at any time. They also provide help through their social media pages, forums, mail, and video lessons, which help address more frequently asked concerns and issues.
You also get specialized help with Shopify's most expensive subscription, usually reserved for larger businesses. The Shopify Help Center is simple. It offers a wide range of self-help articles and instructions to help you with most issues. This resource is available through the Shopify editor. You'll find a help button here that will take you straight to the information you need.
Etsy also features a helpful Help Center that is well-organized. The search option helps you find the information you're looking for. There's also a forum where you can learn from and participate in community discussions and ask questions. You can email Etsy's support team or call them to get further information.
Final Verdict: Overall, while Etsy provides good customer service, Shopify offers more immediate 24/7 help. Because you can talk to a real-life live consultant very instantaneously, Shopify takes the lead in the assistance and support category.
7. Conclusion
These two platforms may appear identical at first glance, but we hope that after reviewing this, you'll be able to tell where they differ and where each platform excels.
We encourage giving Etsy a try because it is free. Try out the platform and evaluate if it meets your requirements. For the same reasons, you should try Shopify's 14-day trial.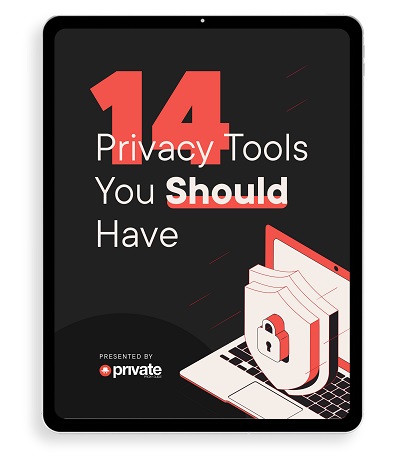 Learn how to stay safe online in this free 34-page eBook.