Crafting a beautiful and lucrative online store has never been this easy. With dozens of eCommerce platforms filling the ever-growing market, you can set up your online store in a day, from the comfort of your home.
When talking about eCommerce platforms, Shopify and Sellfy often come to mind. While Shopify is a bit more popular option, Sellfy comes with some great features that also make it a viable choice for the money.
Therefore, if you're looking for an eCommerce platform to kickstart your eCommerce business, you might want to stick with me. Today, I'll give you a full, in-depth Shopify vs Sellfy comparison and try to cover each aspect of both services, to give you a clear image of which one is a better choice.
1. Shopify vs Sellfy – Overview
Before comparing the two services, I need to give you a brief overview of both of them.
Shopify
Sellfy
Pros:
Cons:
Pros:
Cons:
Ease of use
Expensive high-end plans
Great for content creators
Annoying Sellfy branding on a free plan
Proprietary payment gateway
Transaction fees for third-party payment gateways
Lots of email marketing features and analytics
Not the best customer support
Advanced shipment tracking features
Cheap pricing across the board
Only a few third-party integrations
Responsive customer support
A forever free plan
Lots of free and paid themes
Fully customizable, mostly free themes
Shopify is one of the oldest eCommerce platforms. It started way back in 2004, although it went public in 2015, and quickly became one of the best choices for all types of companies. The great thing about it is its versatility, as it can be utilized for both small and large businesses.
Moreover, Shopify isn't an ordinary eCommerce platform. Apart from designing and customizing your store, Shopify lets you buy business domains and enjoy various add-ons. Its customization options are vast, and you can use it to sell not only on your online store but also on social media.
This means that Shopify can boost your sales on Amazon or Facebook, for instance. On top of all of that, this eCommerce platform isn't all that expensive. Granted, it's affordable for what it is, which makes it a great choice even for more demanding users who don't want to spend a fortune.
Sellfy launched in 2011 with a clear goal – helping its users make awesome-looking and functional online stores. The highlights of Sellfy include its ease of use and its focus on creators. Digital content creators will benefit the most from Sellfy.
However, this platform even lets you sell some physical goods, which is great for making your online store suitable for more people. Much like Shopify, Sellfy has some great functionalities that let you take advantage of third-party integrations, marketing automation, and in-depth analytics.
When it comes to pricing, Sellfy is surely an affordable platform – even more so than Shopify. Bear in mind that it even comes with a free plan, which Shopify doesn't have. So, you can test Sellfy out immediately and see how well it works for you before buying it.
1.3 What Can You Sell on Shopify and Sellfy?
Shopify and Sellfy let you sell a variety of digital and physical goods. However, there are some slight differences between the two platforms.
Namely, in Shopify, apart from digital and physical goods, you can sell videos, memberships, and different types of subscriptions. To that, we need to add the ability to connect your retail stores with your digital store, which makes selling much easier.
Sellfy also gives you the ability to sell both physical and digital products. Subscriptions and videos are also here, with the addition of merchandise, where Sellfy excels. For example, it has a print-on-demand functionality that lets you sell merchandise on-demand directly from the platform.
Shopify doesn't have this functionality but thanks to integrations with Printify, let's say, you can achieve the same effect.
2. Themes, Customization, and Store Design
Designing your store with visually-stunning templates is the hallmark of every eCommerce platform. Or it should be – that sounds much better. Shopify and Sellfy are in this business for quite a long time, so let's see how their experience impacts their store design, customization, and available themes.
Shopify is known for exceptional accessibility and ease of use. Once you set everything up, you'll be greeted by its so-called Debut theme. This Debut theme is fully customizable and each theme consists of blocks that you can edit out and swap.
Moreover, its theme editor is thorough and easy to use, thanks to intuitive drag-and-drop menus. This means that you can edit the complete website, ranging from fonts, colors, and content, all the way to footers, headers, and other pages on the site.
People worried about coding can rest now. Shopify requires no coding for customization and even if you're a newbie, you'll get used to it quickly. In terms of available themes, Shopify gives you some free and some paid offerings.
The free themes look nice and there are 9 of them. However, there are more than 60 paid themes that will cost you at least $100 each, with the prices going dangerously close to $200. On the good side, all themes are optimized for mobile devices and are functional on every platform.
Sellfy follows pretty much the same template. After setting everything up, Sellfy will give you a basic, blank theme that you can customize from the left-hand side menu. We're talking about a drag-and-drop menu, so all aspects are customized by adding certain elements.
For example, if you want to customize the header and footer, you just need to drag and drop the image you want to the corresponding place on the page. Its store builder works well and customization is satisfying.
I mean, you can add logos, customize layouts, insert social media links, and text panels, which is basic, but mandatory stuff. Furthermore, building landing pages is a piece of cake and is done via the same drag-and-drop menu.
Free users will see Sellfy's logo at the bottom of the page, which can be removed by going for a paid plan. When it comes to themes, Sellfy is a bit more… well, basic, compared to Shopify. Themes are almost always what's considered blank, so you'll need to do a bit more work to make it to your liking.
That's not a bad thing, as it opens more customization options and the ability to streamline each page exactly to your liking.
3. Marketing Features
Marketing features in both Shopify and Sellfy are not to be ignored. Let's briefly go over them and see what you can expect in this Shopify vs Sellfy comparison.
In Shopify, accessing marketing features takes no more than two or three clicks. Once you access your marketing menu, you'll see that it offers email marketing, which is simple, yet quite effective.
Here, Shopify will give you a few freshly-baked templates that are mildly customizable. Besides, it automatically adds your logo to the template you've chosen, so your customization will be related to images, text, buttons, and colors.
That aside, Shopify lets you analyze your email marketing effectiveness, along with factors like conversion rates, add-to-cart rates, and many more bits of information
Sellfy also comes with email marketing as standard. This feature functions basically the same, with a few minor tweaks here and there. Much like Shopify, it gives you several pre-built email templates that you can customize before sending emails out to your subscribers.
However, Sellfy offers a bit more customization options, in case you want to prioritize email marketing. Not only can you add images, buttons, and stuff like that but also write a custom HTML code – that is if you know a thing or two about coding.
Once you make your email template and start sending out promotions and campaigns, you can get insightful information related to that. Hence, you can gain info on the open and delivery rate, the number of clicks, etc, etc.
4. Payment Methods
Before you start selling your products, you must solve the question of payments.
In Shopify, I like its proprietary Shopify Payments. This gateway lets you receive payments directly through the service without introducing third-party options that are sometimes less reliable and secure. Needless to say, Shopify supports all popular payment methods – and even cryptocurrencies!
Some of them include VISA cards, BitPay, Google/Apple Pay, PayPal, and many others. However, if this option seems unattractive to you, Shopify supports dozens of third-party gateways, along with secure payments, which is crucial for an eCommerce business.
Sellfy won't provide you with an in-house payment gateway. This can be a plus since there's no Sellfy interference in the payment process. But, to receive payments through Sellfy, you must either have a PayPal or Stripe if we're talking about credit card payments.
Luckily, it's easy to make a PayPal or Stripe account, and pretty much everyone has at least PayPal. The only thing you need to take into account here is your currency, as it must be the same across your PayPal/Stripe and your website.
Once that is sorted out, receiving payments is instantaneous, and once someone buys something from your site, the money will be at your account in a few seconds.
5. Delivery and Shipping
In terms of tracking your shipments and delivery, Shopify and Self take different stances since they focus on different aspects.
Shopify Shipping is going to be your main tool for shipping and tracking. Once the product is sold, right before shipping, it gets a tracking number that's automatically issued. This tracking number is given to the customer and he/she can track the package directly through your website.
Needless to say, third-party tracking services are available on Shopify's store. However, I think that Shopify Shipping works well and you won't need another option. Besides, Shopify offers extremely low shipping fees and works with the most resounding names in the industry.
With UPS, FedEx, and DHL, shipping will be as fast as possible, all while you keep fees at bay.
Sellfy is focused more on selling digital stuff and tracking features are minimal. Although you can still include tracking numbers on your physical products, you'll need to do it manually, as opposed to getting a tracking number automatically in Shopify.
Furthermore, you'll also need to determine which shipping options you're going to use. Depending on the shipping method, you can ship either worldwide or in certain regions, and you control all shipping costs.
Therefore, you can include free shipping on a case-by-case basis and when it's lucrative enough. So yeah, Sellfy requires a bit more work for physical products, whereas, Shopify simplifies this process by offering many options from the start.
6. Integrations
Third-party integrations are crucial for expanding your sales and marketing possibilities.
Shopify knows that, and thus, it offers some of the best integrations on the market. There are more than 2,500 apps on its store, including WordPress, Amazon, Facebook, Google Channel, Snapchat Ads, and thousands more
All apps are divided into several categories, ranging from marketing and conversion to customer service and merchandising. While most of them are free, you can find some paid options as well, that are naturally better than free-of-charge apps.
Sellfy, on the other hand, gives you a lot less in terms of integrations. To be precise, you can utilize just a few of them, which, fortunately, include Facebook, Zapier, Twitter, Google Analytics, Webhooks, and Patreon.
The inclusion of Zapier is crucial for Sellfy, as it allows you to include even more applications directly through it. Still, I think that Sellfy could've done a better job in this regard, as opposed to Shopify which shines in this department.
7. Reports and Analytics
Shopify and Sellfy offer highly readable and comprehensive reports and analytics.
For example, Shopify displays the most important information related to your store in a single tab. Not only it is easy to read and comprehend, but all charts are colorful and have crucial info related to the most visited pages, best products, and conversion rates.
Moreover, it supports Google Analytics as a third-party option. So, if Shopify's analytics and reports aren't enough, Google Analytics can do the additional job for you.
In Sellfy, the situation is the same. Its dashboard looks similar to that of Google Analytics, which it also supports. This is great, because, it displays vital information like the number of daily sales, the origin of website visits, and total revenue.
If you integrate Zapier, you can take advantage of even more analytics apps, should you want to gain more necessary insight.
8. Customer Support
In case any issues arise, customer support should be here to fix them in no time. And fortunately, both platforms do a tremendous job here.
I like Shopify's customer support and overall knowledge base. However, to get help, you must have an account and be logged in, after which, you can enjoy 24/7 live chat or email support. Moreover, I also appreciate its community, which functions as a forum
Actually, it IS a forum where you can get help from other experienced users and administrators. Plus, there's an extensive FAQ section and a knowledge base, so you can refer to self-help if you're too shy to talk with a customer support representative.
Sellfy's customer support is not as responsive, though. Albeit, you can contact it even if you're not logged in, but only by submitting a ticket. On the good side, their knowledge base is huge and covers pretty much every issue that you can encounter with Sellfy.
Also, Sellfy is pretty active on its social media accounts, making it easy to get help on Instagram or Facebook, for example.
8. Pricing
Okay, so before I conclude this Shopify vs Sellfy analysis, let's talk about pricing and see which platform is going to cost you less – or more.
Here's the pricing of Shopify:
And for comparison, here's how much Sellfy will cost you:
It's clear as day that Sellfy is a cheaper option than Shopify. It also has a forever free plan that's severely cut down, as opposed to Shopify's 14-day free trial for its premium plans where you can experience a full suite of features that Shopify offers.
If pricing is your main criteria, Sellfy should definitely make you happier, especially if you go for the most expensive plan. As for their cheapest plans, Shopify isn't THAT much more expensive – just $10 more monthly, which shouldn't be a problem for growing eCommerce sites with a bit of revenue.
9. Shopify vs Sellfy – Which One Is Better?
To conclude this Shopify vs Sellfy duel, we need to address the winner. While Shopify is a better option, generally speaking, Sellfy isn't too far behind, especially because of its cheap pricing and lots of great features for the money.
Indeed, Shopify is an all-around eCommerce solution that will satisfy pretty much all your needs. While Sellfy is made more for creators and selling digital products, it also offers a forever free plan and a cheap Starter plan, making it more budget-friendly than Shopify.
After all, both of them allow you to create great-looking online stores complemented by email marketing and tons of payment methods. No doubt, both of them will bring revenue and traffic to your website, making the final decision down to your preferences.
If you're a content creator and you sell digital goods and merch, go for Sellfy. But, if you need a robust, all-encompassing eCommerce platform, and you don't mind paying a bit more, Shopify is a better solution.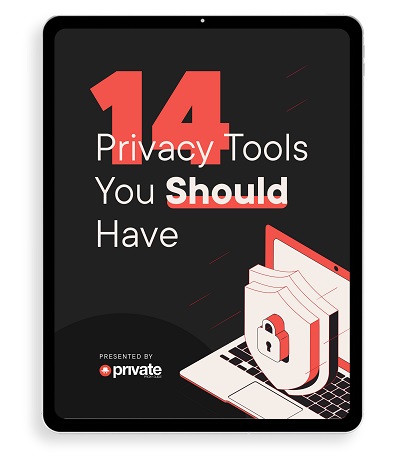 Learn how to stay safe online in this free 34-page eBook.