There's never been a finer time to open an online store than now, with e-commerce sales hitting $4.28 trillion. However, deciding between WooCommerce and Shopify as the finest e-commerce platform isn't always easy.
That's why we've put together this WooCommerce vs. Shopify comparison to help you decide between the two most popular e-commerce platforms. There are, nevertheless, some important distinctions between them. In this post, we'll help you decide if WooCommerce vs. Shopify is the best e-commerce platform for you. We'll discuss how simple these sites are to use and their features, and, of course, the price.
1. WooCommerce vs Shopify
Tobias Lütke and Scott Lake founded Shopify in 2006 as a complete e-commerce solution. The creator of the Shopify platform first established an online snowboarding equipment store. They were unhappy with the current e-commerce platforms and decided to build their own.
Shopify comes with all you need to start selling online and accepting payments right out of the box. Shopify places a premium on ease of use as a platform. It also comes with everything you'll need to start an online store in minutes.
On the other hand, Woocommerce is an open-source plugin that you install alongside the WordPress Content Management System. WooTheme, a WordPress theme developer, designed Woocommerce, and then it was purchased by Automattic in 2015.
If you're one of the thousands of WordPress users, you may install and configure WooCommerce just like every other WordPress plugin. If you don't already have a website, you'll need to use WordPress as your content management system and build one before installing the plugin. Unlike Shopify, you'll have to pay for your e-commerce hosting separately. Although you can run WooCommerce on your server, many shopkeepers choose separate web hosting.
Although WooCommerce is more difficult to set up and run, it gives you more control of every aspect of your site. Therefore, the platform is well-suited to more advanced users with specific objectives.
Let us now compare the two portals:
2. Dropshipping
When an online store behaves like a middleman between the consumer and the original provider, it is known as dropshipping. In the e-commerce business, dropshipping is the "in" thing, and practically every other online enterprise is a dropshipping store. You can run a packed internet store this way without storing any inventory.
To manage a dropshipping business, you'll need an e-commerce site that's built for it. Printify, for example, is a fantastic dropshipping extension that works with both Woocommerce and Shopify.
Shopify has a lot of useful extensions and add-ons that will help to operate a successful Dropshipping business. Given below are some of the handiest and useful Shopify dropshipping extensions:
Spocket
AliExpress dropship order
Unlimited Dropshipping with MIIUT
CJDropshipping
Third-party dropshipping marketplaces like Oberlo, Printify, and others are also integrated with Shopify.
WooCommerce is popular with drop shippers because it makes installing and integrating add-ons and extensions simple. You can find dropshipping extensions in the WordPress repository or do a Google search for "WooCommerce dropshipping extensions" to uncover many third-party extensions.
The following are some useful third-party WooCommerce extensions:
DropshipMe
AliDropship
WooDropship
YouDroop
3. Themes and Design
The attractive themes offered by WooCommerce and Shopify give your shop a professional appearance. In the world of websites, impressions do matter!
You may select from more than 70 free and premium themes in Shopify's theme shop. However, when differences are considered, the actual total is far above 100. Because Shopify is a specialist e-commerce platform, its themes are incredibly polished and tailored to help you sell.
The cost of premium themes starts at $140. Although this can appear to be a large sum, it is a one-time payment that should be considered an investment in your business. It will compensate for itself if it aids you in producing more money. However, there are many free templates, to begin with, if you're on a low budget.
Storefront, WooCommerce's default theme, is completely responsive on smartphones. It also has a modern and sleek design. The number of hours you're willing to devote, along with your technical skill level, determines how nice your design appears on WooCommerce.
The sky is the limit when designers create new WooCommerce themes. For example, ThemeForest offers over 1,000 different e-commerce themes to choose from.
Final verdict: While WooCommerce's selection is impressive, Shopify's has a better selection of themes. Shopify designers have spent much time selecting the themes that would work the best for your business. Shopify's design and themes are superior.
Shopify layouts are just a bit more slick and polished than WooCommerce's, and you can utilize coding to customize Shopify's themes further if you want to. Even though WooCommerce allows for a great deal of flexibility, its themes aren't quite up to par.
4. Sales features
Both systems provide all of the functionality you'll need to create a successful online business. Neither will fail you if you want to sell things online or start a small business.
The standard features that come with WooCommerce and Shopify set them apart.
Selling across several channels
You may sell on eBay, Amazon, Instagram, and Facebook using both platforms. The only change is that you'll have to spend $79 to activate all of them with WooCommerce, except for Facebook, which does not cost anything. However, integrating your business with such social media platforms is free with Shopify.
Recovery of abandoned carts
Abandoned cart recovery is a feature Shopify offers as default that WooCommerce does not. It is vital to consider when deciding between Shopify and WooCommerce since it allows clients to finish an abandoned order without filling out their information again. It also sends them a polite email reminder to complete the deal. Having an abandoned basket option is like repairing a leak in your plumbing — sales won't go through the cracks!
5. Shipping
A smooth delivery experience may do marvels for your company's image. Shopify and WooCommerce both enable you to provide free shipping along with trade abroad. Still, Shopify goes above and beyond by partnering with DHL Express, USPS, Canada Post, and UPS to save you time or money on finding your carrier.
Features of Shopify
Recovering abandoned carts
Coupon codes
Products are unlimited.
A blog and a website
There are more than 100 payment options available.
Features of Woocommerce
Blogging built-in
"Unrestricted customization" — you can customize everything from the homepage design to the "buy" button.
Product and checkout embedding on a more extensive range of shop pages
Customers can get a refund with only one click.
Final verdict: Shopify's sales features are superior to WooCommerce's features. Shopify is more comprehensible since it has built-in and ready-to-use functionality — main aspects, including abandoned cart recovery, seem to be critical for any large business, and that's just one item WooCommerce lacks.
6. Plug-ins and integrations
You may add extra features to your e-commerce business by installing applications or plugins. You can also install applications on both platforms to offer more functionality to various aspects of your business, such as SEO, shipping, and marketing. But which one provides a more extensive selection of apps?
Shopify features over 1,200 free and paid applications that are all trustworthy. If you're unsure which program to install, look at the user reviews first.
WooCommerce, as an open network, is primarily reliant on plugins. There is more than 50,000 plugins to pick from, enabling you to create a one-of-a-kind website with few constraints.
Final verdict: In terms of applications and plugins, WooCommerce outperforms Shopify. WooCommerce is open-source software, implying that plugins provide the bulk of its functionalities. This is unsurprisingly why WooCommerce performs exceptionally well in this category.
7. Marketing tools
Any firm that wants to prosper must expand at some point. Marketing tools may assist your company in doing precisely that, allowing you to connect with new customers and clients. But which platform will enable you to make the most noise about your company?
Marketing via email
Using tools like Constant Contact and Seguno, you can conduct various email campaigns with Shopify. WooCommerce's email campaign features rely on plugins, with MailChimp integration allowing you to run tailored email marketing with ease.
Integrations with social media
Shopify provides multichannel selling, allowing you to connect your business to social media platforms like Facebook, eBay, Amazon, and Pinterest and also advertise on them. At no expense to you, this exposes your company to quite a new internet audience.
Final verdict: Shopify's marketing tools are superior. Shopify offers a diverse set of marketing tools, including selling on multiple channels, allowing you to display your products to millions of people on social media. WooCommerce, on the other hand, relies on extensions for its marketing.
8. SEO
The importance of Search Engine Optimization in drawing customers to your virtual store cannot be overstated. It all comes down to this fact: ensuring that your shop appears towards the top of Google's search results. You'd want buyers to find you when they put in keywords related to your products.
Choosing between Shopify and WooCommerce is a difficult task when it concerns SEO. Both are robust e-commerce systems that will assist you in getting your items in front of the correct customers.
Shopify's App Store provides several SEO plugins. We love the SEO Booster, which evaluates your business and suggests repairs for any issues causing a poor performance. Basic SEO information can also be easily added to your store using Shopify. You may give your photographs, goods, and pages titles and descriptions.
Shopify and WooCommerce include applications and integrations that may help you grow your business. Yoast, the WordPress SEO plugin, is easy to use and provides excellent assistance — it's like having your SEO specialist on staff! Additionally, WooCommerce has a more extensive selection of SEO extensions than Shopify.
Final verdict: WooCommerce has superior search engine optimization. WooCommerce comes out on top by a hair. You have access to a wide choice of outstanding SEO plugins with WooCommerce, as well as helpful SEO instructions and reminders. Shopify does not contain as many SEO tools as other platforms, which might limit your options in the long term.
9. Security
Any website should prioritize high-level security. It's especially critical for online companies because you're handling consumers' money and their personal information.
Shopify takes good care of the security of your business. Because Shopify is a hosting e-commerce platform, it is responsible for any security breaches and ensuring that your site is protected from hackers. Shopify also includes SSL certification, and the small padlock icon that shows next to your URL indicates this. The following are the key advantages of an SSL certificate:
Security when it comes to handling money and personal information from clients
It helps your store's SEO because Google favors SSL-enabled sites.
Customers will be more tempted to buy when they believe your site is secure to explore.
The Payment Card Industry Data Security Standard certifies that your website complies with legal requirements for accepting credit card payments. Shopify is fully PCI-DSS compliant once more. You do not need to worry and may begin receiving debit and credit card payments right away.
Woocommerce is self-hosted and works with WordPress. Because the plugin doesn't include built-in security, you'll have to handle it yourself or through your hosting provider.
WooCommerce isn't equipped with its SSL certificate. You must obtain your SSL certificate because it is part of WordPress, an open-source platform. Most people will accomplish this through their web host, which, like Bluehost, will supply customers with a complimentary SSL certification when they register for a hosting plan. In addition, it is also not automatically PCI-DSS compliant– you need to make it compliant.
Final verdict: Shopify's security measures are superior. Because Shopify is a web-hosted platform, you don't have to worry about security. Shopify is PCI-DSS compliant and also comes with an SSL certificate. However, with WooCommerce, you'll have to set up PCI-DSS compliance and obtain SSL on your own.
10. Customer Support
Remember that we're comparing Shopify vs. WooCommerce driven by Bluehost, so this is a tough decision.
Shopify offers live chat, phone, and email assistance 24 hours a day, seven days a week. Shopify goes above and above with a collection of a community forum, practical tutorials, and a setup wizard.
You get access to Bluehost's exceptional customer service when you choose Bluehost to run your WooCommerce business. This offers round-the-clock live chat help, as well as a comprehensive knowledge base chock-full of important information. In our investigation, Bluehost received a flawless 5/5 for assistance and support.
You can submit requests for general assistance and read various setup tutorials right within WooCommerce to help you construct the perfect store the first time.
Final verdict: Bluehost, fortunately for WooCommerce, provides excellent 24/7 support as well as a wealth of helpful information. Although Shopify offers exceptional customer service, it falls short of what WooCommerce offers.
11. Pricing
Shopify's price is fixed, but WooCommerce's pricing is more adjustable. Shopify's monthly fees vary from $29 to $299. As you upgrade, you can access more advanced capabilities such as professional reports. WooCommerce is free; however, additional fees are for a domain name, hosting, and security.
The defined price options offered by Shopify make it simple to keep track of your expenditure. WooCommerce, on the other hand, is entirely free to install because it is open-source software. You will, however, have to pay for:
Hosting (from $35 to $50 per month)
Security ($0 – $200 per year)
Domain names ($10 to £20 per year)
Fees for extensions ($0 – $100 per month)
It's important to note that all of the fees listed above are included in the Shopify plan.
If you're not satisfied after using it for 14 days, Shopify provides a 14-day free trial, while Bluehost gives a 30-day money-back guarantee. Furthermore, both Woocommerce and Shopify provide corporate pricing that is only available by quotation and appropriate for large organizations.
Following are Woocommerce's pricing:
Starter Plan, costing $13.99 per month
Plus, costing $17.99 per month
Pro, costing $31.99 per month
Final verdict: WooCommerce is more cost-effective. Shopify offers fixed-priced subscriptions and very pricey applications, but WooCommerce is entirely free to use, and its extensions cost on average $39 each.
12. Conclusion
We've outlined all of the main distinctions between Shopify and WooCommerce, so you now have all the information you will need to decide which platform is right for you.
However, today's winner is Shopify. Although both systems are fantastic, Shopify wins out due to its built-in sales features, improved simplicity of use, and short construction time. There are no surprises in pricing; everything you need is already included in its appropriately priced packages. But just because it's our favorite doesn't imply it'll be suitable for everyone.
Anyone who wants to start a hobby or project requiring a lot of personalization or build a large-scale online store and is technically competent can use WooCommerce. On the other hand, someone who needs sleek templates that are easy to customize, 24/7 customer support, and has limited technical knowledge can choose Shopify.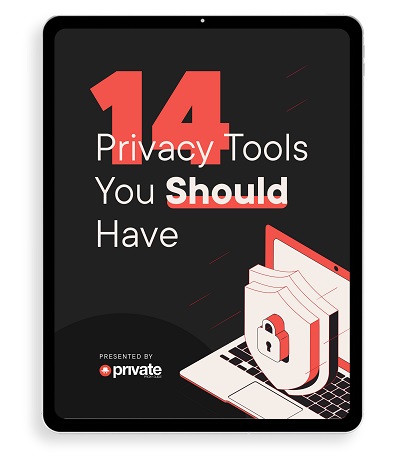 Learn how to stay safe online in this free 34-page eBook.