Luminati.io has been renamed Bright Data (www.brightdata.com) and it is one of the most popular business-specific rotating proxy services with one of the largest residential proxy networks in the world. In this review, I'm going to test how it works, its features, and its advantages over its competitors. The question I want to answer is if this proxy provider is worth using for scraping projects or a SaaS-service? Let's find out!
Bright Data Review Verdict
I really liked their huge selection of residential IPs. It's also easy to use their API. I didn't have any troubles getting everything up and running and their support was also there to help me rather quickly. All in all, Bright Data a great proxy service if you are looking for a premium solution. It can get a bit expensive, but you get what you pay for.
Pros
Huge server infrastructure
Professional support available via lots of channels
Great tools to manage proxies
A generous trial period
Very flexible pricing
Very powerful tools for professionals and programmers
Cons
Can be a bit tricky for beginner users
Manual account activation
Not the best choice for beginners without a technical background
I suggest that you begin watching their webinars and read the documentation to get a full understanding of how you can use Bright Data for your needs.
Don't forget to use the exclusive promo deal – deposit $250 and get an extra $250 added to your account!
Here is a quick overview of Bright Data:
| | |
| --- | --- |
| Pricing: | $0.5-$150,000 per month |
| Connection speed: | Unlimited |
| Bandwidth: | 1-50,000 GB, there are unlimited plans |
| Trial period: | 7 days |
| The number of locations: | 195 countries, more than 40 mln locations |
| Moneyback: | 3 days |
| Support: | Phone, Skype, email, Twitter, WeChat, WhatsApp, QQ |
| Trustpilot Score: | 4,6 – Excellent |
1. What is Bright Data?
As the company itself states, Bright Data is the largest proxy network in the world. They allow collecting any web data without the risk of being blocked. The company provides millions of IP addresses — more than 40.5 million at the moment — available almost in any country of the world. You are able to start with a single IP in the very beginning and use millions if necessary. In other words, it's scalable for your specific needs.
Bright Data was created in 2014 and now it is an ever-growing proxy network that allows you to use any amount of IPs anytime and anywhere. All types of proxies are available — individual, static, and even mobile.
2. How Bright Data works
Bright Data generally works as a common proxy provider. You send a request to connect to a remote server, the request is processed by the proxy, and then you connect to the remote server. As a result, the service thinks you are connecting via the location of the proxy server and not via your actual one.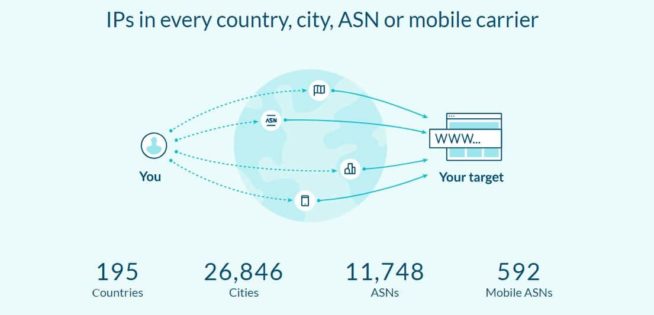 Another question is how they can provide such a huge server infrastructure of more than 40 million proxies in almost 200 countries. This really is huge! Maintaining such an infrastructure requires lots of funds and effort. What's the secret?
3. Where do Bright Data get their residential IPs?
There is a Bright Data Software Development Kit (SDK) that applications are built on. Bright Data has no interest in the collection of any personal user data. Its interest lies in IPs and so it uses a system of consent. Users approve access to their IPs once their devices have internet connectivity, enough power, and are not actively being used.
4. The Bright Data SDK
In many applications today, such as games, revenue for the developers is generated through advertisements. Users are required to view mandatory ads at set intervals. This prevents the user from having a truly immersive experience with the application. Additionally, there are downsides for the device as ad viewing is a wasteful use of both a user's battery and about 20 MB of cellular data.
Instead of going the normal ad revenue route, Bright Data offers an alternative that does not take away from the user experience. Once the Bright Data SDK is integrated into applications by vendors, users are then allowed to turn off video ads if they are willing to opt into the Bright Data network. Once users do this, Bright Data uses their devices as network nodes. This, however, is only done while a device is idle, charged/plugged in, and has access to the internet. Of course, Wi-Fi is prioritized over cellular data.
In terms of vendor revenue, a monthly payment is received from Bright Data for each user that has opted into the Bright Data network. Since the vendor is receiving revenue in this way, there is no longer a need to display ads, and premium features are sometimes no longer locked behind a paywall. This allows the user to have a better experience with the product, and it also allows vendors to enjoy an increased usage rate of their products. Opting in to the Bright Data network is not mandatory and users can opt-out if they wish. All Bright Data application partners must remain compliant with the 'opt-in' user flow and Bright Data ensures that this is the case.
5. Bright Data Features
5.1 Any type of proxy servers
The company provides shared and exclusive data center, residential, and mobile IPs. What is the difference between them? The data center proxy is a server located in Bright Data's own data center. It is the cheapest type of proxy. The residential proxies are provided via the computers of home users. They have much less chance to be blocked but are slightly more expensive. Mobile proxies use the resources of cell phone providers. The data center and residential IPs are in turn divided into shared and exclusive ones. The shared IPs are used by several users while the exclusive ones are owned by one user. You can easily use any of them with your subscription and connect between them with a few clicks.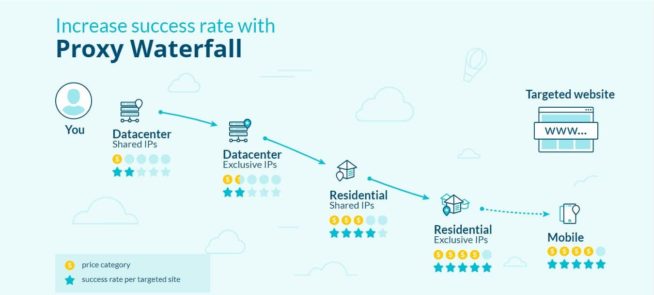 5.2 The global infrastructure
You are able to select the IP of any type in almost any country in the world. You can flexibly control the locations and cities while purchasing.
5.3 Unlimited number of sessions
When you sent your request, Bright Data uses special hardware to provide you with the address most likely to be available in the needed location. Their infrastructure allows sending an unlimited number of parallel requests to speed up the work and performance.
5.4 Highest network uptime
The average network uptime is 99.9%. In addition, you are able to control it in the user control panel.
5.5 High-quality professional support
Support is available 24/7/365 and is provided by the engineers who created and support the product.
5.6 Bright Data Proxy Manager
The very powerful open source proxy manager allows using your proxies in the most efficient way. It is provided for free and has a lot of features. We will review it in more detail in one of the following sections.
6. Buying a Bright Data subscription
The procedure of registration is quite easy and does not require a lot of effort. In the beginning, you will have to enter your email address and phone number as well as create a password. Alternatively, you can sign up with your existing Google account.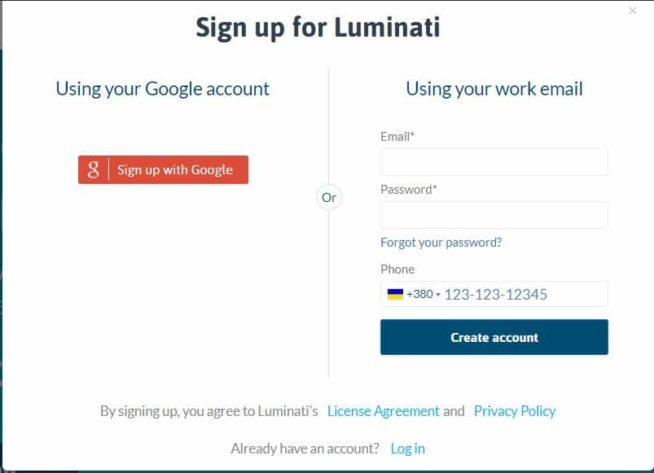 Having filled in the requested data, the system will show a notification that an email was sent to your email address. It looks like this:
Open your email inbox, follow the link in the received letter, and confirm your account.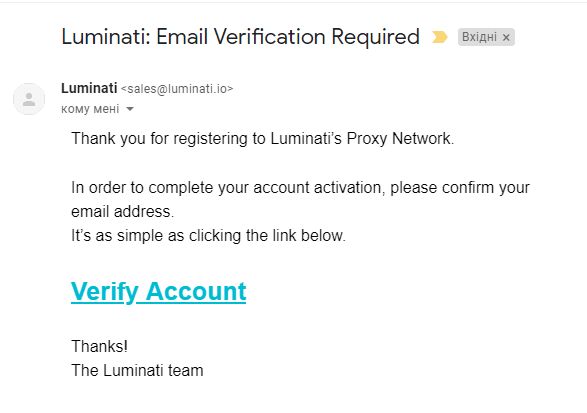 Once done, you will get a letter with the steps left to complete the registration. First, you will have to add a payment method. They accept PayPal or bank cards. Second, select the type of IP you need: global shared IP, shared IP, or exclusive IP.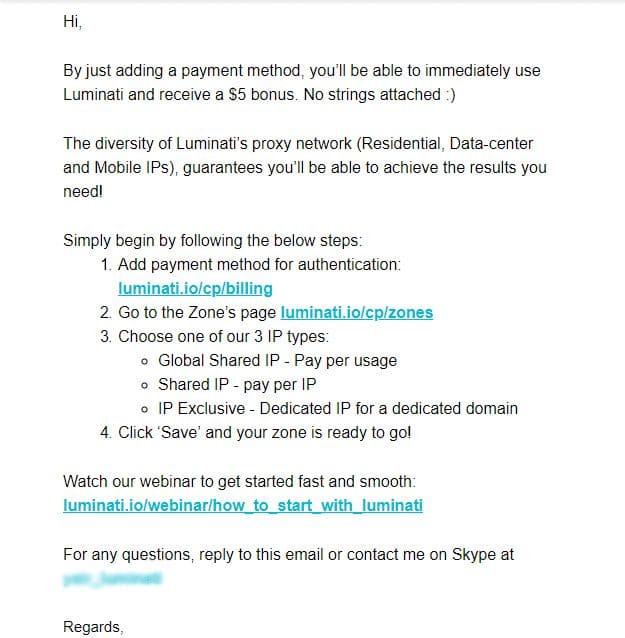 In the case of using the service for a company, add the information about it. Bright Data requires the name of the company, its official website, location, and corporate email.
Having filled in all the fields, wait until your application is complete. On average, it takes up to one hour during working days but we created our test account on a Saturday and it took about 14 hours to activate it.
As for pricing, it is flexible and quite attractive. Prices depend on the type of proxy you are going to use. Thus, with shared proxies, you pay for used traffic, with private proxies you pay for each IP plus used traffic, and with residential and mobile IPs you pay for traffic. Shared proxies are the cheapest, and the residential ones are the most expensive. However, they are very flexible — you can select the amount of traffic you actually need. Here is the table with more details: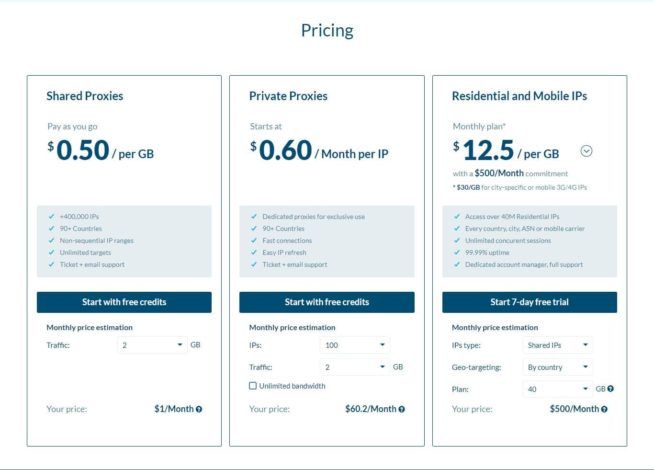 You may wonder what Start with free credits means. When you add the payment method, they give you $5 which you are able to spend for testing. It is very convenient.
7. Bright Data Member Area
The control panel is very convenient and informative. It provides all the details about your proxies and account. You are able to switch the section in the left-side menu. In the beginning, you open the start screen with general information and recommendations.
In the Dashboard, you are able to see the full statistics of your account.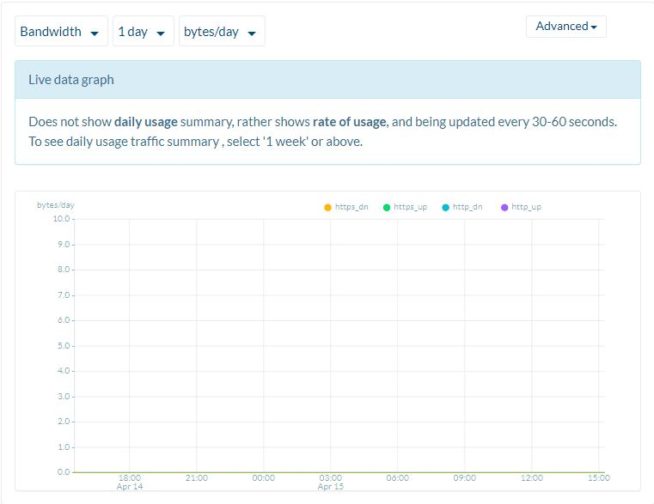 In the Zones section, create and manage all the IP zones. They include the types of IP, number of used proxies, limits, permissions, used traffic, and money spent.

The My Settings section allows to change the personal data like email and username, as well as modify the company information.

In the Billing section, you can control your balance, manage payment methods, and see all the transactions.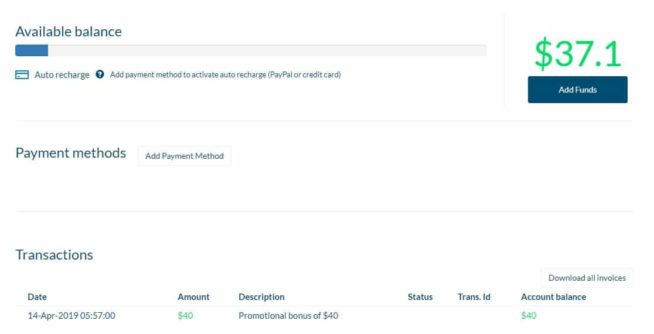 The Support section provides access to technical support.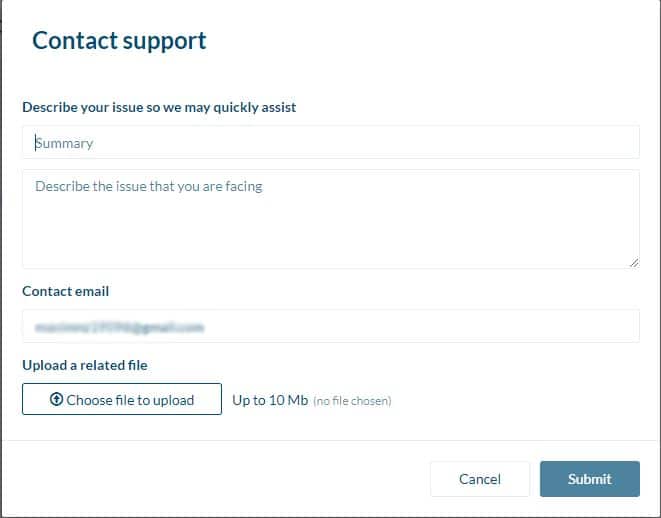 The Tools section allows any additional instruments to be used with proxies. They include Proxy Manager and Google Chrome, as well as API examples and documentation on how to use it.
The API examples include programming code samples in many popular programming languages. This feature is very useful for programmers and tech-guys.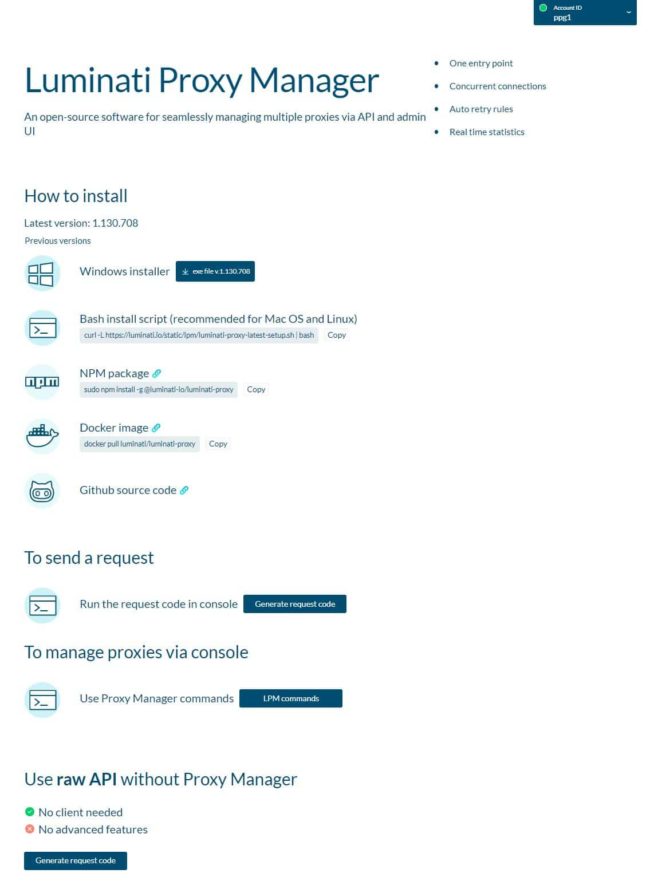 8. Installation of Bright Data tools and addons
8.1 Chrome extension
This is the easiest way to use Bright Data proxies. It has an attractive interface and provides access to the features with just a few clicks. The extension allows you to select the zone, location, carrier, request header, and refresh the IP.
Install the extension, open it, select the necessary options, and click on the big button. The app will immediately switch the IP.
8.2 Proxy manager
The Bright Data proxy manager is a great tool to manage all the proxies without extra effort. It has an intuitive interface and a bunch of advanced options. Most of them can be understood only by experienced professionals or programmers. At the same time, it is quite easy to manage proxies with it.
Having downloaded the application, install it. On Windows, it runs the Command Line session and works in the browser via the local server using the https://127.0.0.1:22999/ link.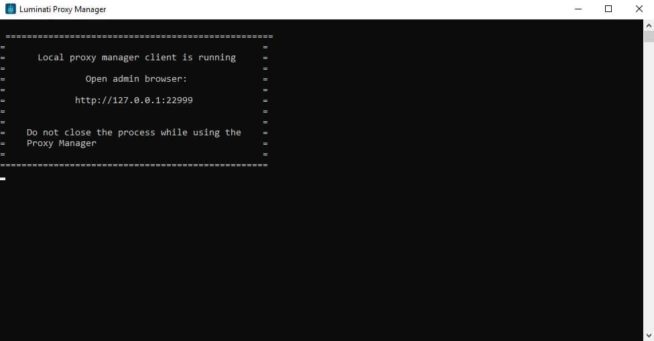 9. Bright Data Test
To check how everything works, we used several online services. We used 5 data center IPs and 3 residential IPs and ran a proxy check, location test, and speed test for each of them. Here are the results.
| IP | Proxy test | Location | Ping | Speed (Mbps) |
| --- | --- | --- | --- | --- |
| 178.171.102.210 (Static) | DCH proxy | Israel, Tel Aviv | 103 ms | 45.04/43.72 |
| 158.46.165.60 (Static) | No proxy | Thailand, Songkhla | 221 ms | 0.73/14.85 |
| 191.96.132.224 (Static) | VPN proxy | Brazil | 234 ms | 45.96/15.99 |
| 158.46.187.72 (Static) | No proxy | Lithuania, Vilnius | 32 ms | 48.72/50.84 |
| 158.46.185.183 (Static) | DCH proxy | Tajikistan, Dushanbe | 88 ms | 47.13/49.27 |
| 64.79.227.116 (Residential) | No proxy | US | 181 ms | 48.28/20.21 |
| 64.79.254.252 (Residential) | No proxy | US | 146 ms | 46.93/24.41 |
| 64.79.255.27 (Residential) | No proxy | US | 146 ms | 38.88/23.98 |
10. Bright Data Support
Bright Data offers highly professional support that is available over the phone, Skype, email, Twitter, WeChat, WhatsApp, and QQ. So, you are free to contact them in a way that is the most convenient for you.
We contacted them during the process of registration as we had some questions. The manager was helpful and provided informative answers. We got a reply in less than an hour as it was the weekend. During working days, the average time to get a reply is about 10 minutes. We can say this is one of the strong points of the company.
11. Bright Data Refund
The proxy provider promises to refund all your money within 3 days after the purchase. We could not check this option ourselves as we activated a trial period. But we explored some online forums and people say it really works. Remember, you have to contact the support team to request a refund.