iPhones and iPads are considered safe and secure devices. At the same time, it's not that simple.
Indeed, iOS guarantees perfect protection against malware, however, without a VPN connection, the websites you visit will have access to your location, surfing history, and can track your activities.
This will make you vulnerable to both hackers and anyone who can monitor your online activities.
Of course, all VPNs are different. For some services, iOS apps work less efficiently than their PC or Android alternatives. Some of these apps can slow down your device, while others have security problems in general.
Do you need a VPN for your iPhone, but your head is spinning due to a variety of available apps in the App Store? In this article, we'll take a look at the best VPNs you can use on your iPhone and iPad for better security.
1. Best VPN for iPhone and iOS in September 2023
1.1 NordVPN – Best Overall iPhone and iOS VPN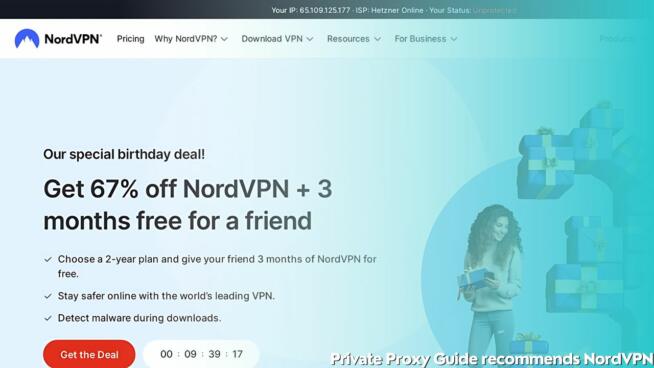 Pricing:
2-year plan — $3.30 per month (save 72%) + 3 months FREE ($89.00 for the first 2 years)
1-year plan — $4.92 per month (save 58%) ($59.00 for the first year)
1-month plan — $11.95 per month
In our opinion, NordVPN is the best VPN for iOS. This is a reliable service with proven security and functionality. You can safely trust your data to NordVPN. When you start using it, you understand that it has very few weak points. Users choose NordVPN because of its high-security standards, no logging policy, and powerful servers that maintain good connection speeds even over thousands of kilometers.
NordVPN offers all the tools you need to keep your privacy and protect all your devices from unauthorized access. When the encrypted connection drops, the app blocks access to the Internet and protects you from DNS leaks. The service offers advanced features — double encryption, a hidden connection that cannot be tracked even by your ISP, as well as peer-to-peer networks support.
Pros
Up to 6 devices with one subscription.
5256 servers in 60 countries (as of September 2021).
High performance.
Unlimited traffic and bandwidth.
Ability to bypass the Chinese firewall and similar systems in other countries.
The service doesn't collect user data, except for the email address and billing information. If you want to stay incognito, pay for the subscription with bitcoins. In this case, you do not leave any personal data.
Unlock Netflix, BBC iPlayer, Hulu, and other geo-restricted streaming services. Your speed will always be sufficient for comfortable streaming.
Round-the-clock support, including via live chat, as well as an extensive knowledge base.
Cons
You cannot pay for a subscription through PayPal.
P2P is only supported on selected servers.
1.2 ExpressVPN – Fastest iPhone and iOS VPN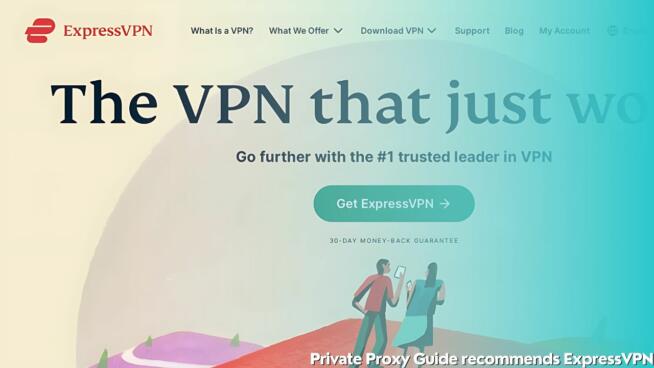 Pricing:
12 Months — $8.32 per month — billed $99.95 every 12 months (save 35%)
6 Months — $ 9.99 per month — billed $59.95 every 6 months
1 Month — $12.95 per month — billed $12.95 every month
The ExpressVPN app for iPhone and iPad looks attractive and stylish. It is also very convenient: you just need to select the necessary location from the list and click on the connect button.
Don't be fooled by the simple interface of the ExpressVPN app — it's one of the most advanced VPN services. In fact, it is the most advanced service we found when looking at all other VPNs for iOS we've tested.
Its network includes 3,000 servers in 160 locations in 94 countries. The service unlocks all popular streaming platforms, including Netflix, Prime Video, and BBC iPlayer. You can even access Spotify from your iPhone if the service is blocked in your country.
The platform also keeps a strict zero log policy, meaning it does not collect nor store any personal data. In addition, the iOS app uses 256-bit encryption and protects against DNS/IPv6 leaks.
Of course, we were a little disappointed that the ExpressVPN iOS app doesn't have a kill switch feature. This is a very important feature, especially for residents of Russia and China, where uncensored access to the internet is limited.
Pros
Separate iPhone and iPad apps for one-click connection
More than 3,000 servers in 94 countries
5 simultaneous connections within one account
30-day money-back guarantee, no questions asked
Works with Netflix, Disney +, HBO Max, Hulu, BBC iPlayer, Vudu, Spotify, and other streaming platforms
Great connection speed, unlimited bandwidth, and traffic
Cons
No kill switch for iOS app
The service is among the most expensive on the market
1.3 PureVPN – VPN With Many Locations for iPhone and iOS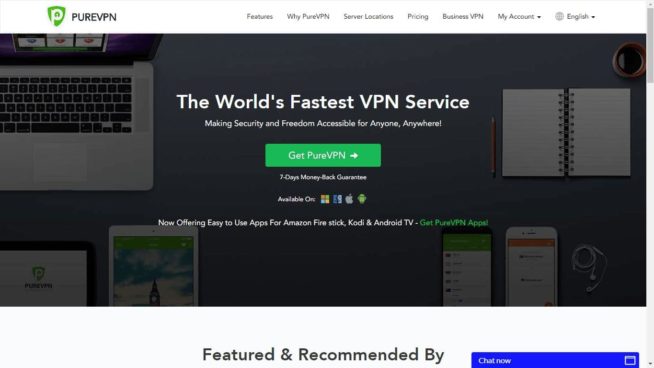 Pricing:
2 years — $2.91 per month (73% off) ($69.95 for the first 2 years)
1 year — $3.74 per month (66% off) ($44.88 for the first year)
1 month — $10.95 per month
It is one of the most reliable VPN apps for iOS, which is used to securely stream and quickly access the internet on your smartphone or tablet. The service includes automatic reconnection, which allows resetting the connection when it drops for any reason. This will let you browse and stream uninterrupted.
The company provides more than 6500 servers in 180 locations around the globe. This means you can get the best user experience, no matter where you stay.
Pros
Unlimited server switching for faster and more comfortable surfing.
More than 6,500 VPN servers online in 180 total locations worldwide in more than 140 countries
Unlimited data transfer and bandwidth. You can use the full power of your internet connection channel.
Split tunneling allows you to set up the apps to use the VPN connection or the direct one.
24/7 technical support including via live chat.
Affordable pricing, good quality for its price.
Support of most modern security protocols.
Good connection speeds.
Gravity and the Ozone Layer features to block insecure websites and malicious content.
Cons
Unstable Gravity and the Ozone Layer.
DNS leaks make your device more vulnerable.
Unclear refund procedure.
1.4 Surfshark VPN – Best Budget VPN for iPhone and iOS

Pricing:
1 month — $12.95 per month. Billed every month.
6 months — $6.49 per month. Save 50%. Billed $38.94 every 6 months.
24 months — $2.49 per month +2 months free. Save 82%. Billed $59.76 now, and annually after 26 months. Fully refundable within 30 days.
Surfshark is one of the most popular VPN services in the world. It does not collect user data. At most, you will leave your e-mail and billing information. The company can keep it, but it doesn't tie it to the specific user. Moreover, when third parties contact them with a request to provide information about customers, Surfshark immediately notifies customers about this request.
Surfshark offers a huge global infrastructure. It counts more than 3,200 servers in 65 countries. Among them, there are both physical and virtual points. The servers show excellent performance and allow you to watch high-quality video while bypassing the geo-restricted streaming services.
Pros
An unlimited number of devices with one subscription.
Collecting minimal information about users, zero log policy.
Whitelist feature that allows you to list the apps that will use the VPN connection.
Additional masking tools hide the VPN connection even from the provider.
Automatic disconnection when encryption is off.
Multi-encryption — the data is sent through many servers and is impossible to be tracked.
Private DNS on each server.
Fast 100% RAM-only servers — they work very fast.
Cons
To try the service for free, you still need to provide your billing information. You can cancel your subscription at the end of the trial period if you decide to unsubscribe from the service.
Fewer servers than other popular services.
The optimal server is not always correctly defined. Often, you have to check locations manually to find the fastest point.
1.5 CyberGhost – Safe VPN for iPhone and iOS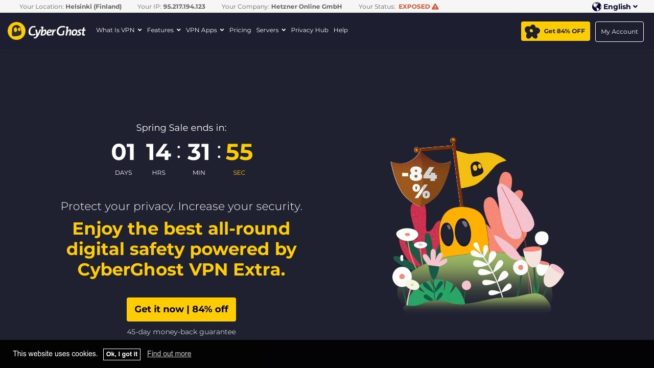 Pricing:
1 Month — €11.99 per month. Billed €11.99 every month. 14-day money-back guarantee.
6 Months — €5.39 per month. Billed €32.34 every 6 months. 45-day money-back guarantee.
2 Years + 2 months for free — €1.9 per month. Billed €49.4 for the first 2 years and annually after that. 84% off. 45-day money-back guarantee.
Cyberghost is a user-friendly VPN with a simple but powerful iOS app. It also offers a separate application for the Apple Watch, which is quite rare.
Cyberghost has over 7,100 high-speed servers 113 locations in 91 countries around the globe. The Best Location feature allows you to automatically connect to the fastest server in your area.
The iOS app has built-in modes for accessing various streaming services. You just need to select the one you want, and the app will immediately show you a list of servers configured specifically to watch the specific platform. We could easily access Netflix, Disney +, and BBC iPlayer and watch full HD content without buffering.
Cyberghost has a strict no-logs policy. The iOS app uses 256-bit encryption and a kill switch. WiFi Auto-Protect allows you to detect connections to public Wi-Fi hotspots and activate additional protection tools at such times.
Pros
Compatible with all Apple devices — iPhone, iPad, iPod Touch, and Apple Watch.
More than 7,100 servers in 91 countries.
7 simultaneous connections within one account.
45-day money-back guarantee.
Works with Netflix, Disney+, BBC iPlayer, HBO Max, Spotify, etc.
No logs policy.
Kill Switch, WiFi Auto-Protect, and other security options.
Cons
The app does not work in China. However, you can try to set up a connection manually.
The connection drops sometimes.
Suspicious IP addresses on some servers.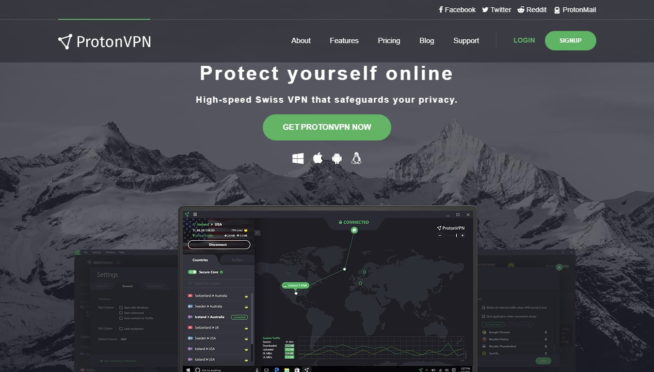 Free — €0 per month.
Basic — €4€ per month. Charging €48 per year. Save €12.
Plus — €8€ per month. Charging €96 per year. Save €24.
Visionary — €24€ /mo. Charging €288 per year. Save €72. Includes Proton Mail Visionary account
ProtonVPN is among the few services that offer unlimited traffic in the free plan. In this plan, there are 23 servers in 3 countries — United States, Netherlands, and Japan.
There is a dedicated app that can be downloaded directly to iPhones and iPads and is easy to install and configure. You don't need to provide billing information, only your email address.
ProtonVPN does not limit network bandwidth and user traffic in the free version. At the same time, you can access blocked content like social media, news, Wikipedia, YouTube, streaming platforms, etc.
In the free plan, the speed is significantly lower. If you need a higher speed, more locations, and connected devices, torrent support, and some additional features, use one of the paid subscriptions.
For ProtonVPN, user privacy is the top priority. The service keeps a strict no-log policy and uses military-grade data encryption. In addition, it has a built-in ad blocker, which is rare among free VPNs.
Pros
Unlimited network bandwidth and traffic in the free version
Servers in three locations including the USA
Access geo-restricted services and platforms
Strict no-log policy
256-bit AES encryption
Built-in ad blocker
Cons
Significantly lower speed
No torrent support
2. What can a VPN on your iPad or iPhone do?
A VPN on an iPhone and iPad allows you to:
Bypass censorship and access geo-blocked services;
Safely download movies or watch them online;
Protect yourself from having your data tracked by the internet provider and the metadata collected by the state authorities;
Encrypt all data to protect against criminals in public Wi-Fi networks;
Open the websites not available in your region or network, be it American Netflix, BBC iPlayer, and many others.
3. When should you use a VPN?
The iOS platform is widely known for being highly secure. But when it comes to protecting against hackers on public Wi-Fi networks, being tracked by ISPs or local network administrators, phones with an Apple icon are no better than their competitors. If you frequently surf on your iPhone using the Wi-Fi from a coffee shop or airport, it's important to always activate your mobile VPN.
Otherwise, you risk becoming a victim of cybercriminals. Also, due to incorrect Wi-Fi settings, you can lose data, logins, passwords, and bank card details. The only way to reliably protect yourself from hackers over Wi-Fi is VPN.
4. Can I download a VPN for iPhone for free?
While there are some good free VPNs on the market, it's important to be aware of their limitations. It's also important to understand why you need to avoid many free iPhone VPN apps.
Many free VPNs in the App Store are either too slow or have limited functionality, making them very difficult to use on a day-to-day basis. What is even worse, some services collect user data and share then with third parties.
5. Paid vs. Free — which VPN to choose?
Historically, on Apple platforms, users are actively paying for content and applications. But are VPNs worth the money? Why not find a free alternative and use it? In fact, you shouldn't put money before your safety. Good productivity requires a lot of server resources.
Who will pay the bill? Where and how will the owners make a profit? They will sell their users' data to ad networks, or they will show ads themselves. The only exception is basic plans of paid services (they will most likely restrict the number of available locations, traffic volume, etc.).
That's why the security of free VPNs is a big question. We advise using paid VPNs. However, not all of them are equally good.
6. VPN for iPhone and iOS FAQ
Does a VPN drain the iPhone battery?
Any application affects the battery charge if used actively, and a VPN is no exception. However, VPNs are not particularly power-hungry. So, you won't notice any dramatic drop in device endurance.
Do these VPNs work on iPad?
Yes, a VPN on an iPad is configured in the same way as on an iPhone. There may be problems with older devices, but newer models work perfectly. All the services in our review support iPads in the same way they do iPhones.
Is it legal to use a VPN?
It's completely legal to use an iPhone with a VPN in most countries in the world. However, some countries have some government restrictions. In particular, these countries include Russia, Iran, Iraq, Belarus, Egypt, North Korea, Turkey, Oman, and the UAE where VPN services are strictly prohibited.
At the same time, it is not illegal to use a VPN in China, although many VPN services in this country are blocked and do not work properly. The Great Firewall is really powerful.
If you live in a totalitarian state, it is always necessary to stay cautious. But in general, even in such countries, it will not be illegal to use a VPN itself but to use blocked content they provide access to.
Will you be going on vacation to one of these countries? Do not worry. There are no known cases where tourists from other countries were prosecuted for using a VPN.
How to bypass censorship on an iPhone via VPN?
To watch movies and TV shows, listen to music and open any other content in your country, you just need to go to the required site as if you were in another country. For that, install one of the VPN applications, get a subscription, and select the required country and location. The target website will think that you are trying to access it from the new location. It will even work if you are going to use your device in a strictly moderated local or corporate network.
Can a VPN bypass iPhone App Store restrictions?
You can bypass the App Store geo-blocking with a VPN and download apps that are only available to residents of certain countries.
Open iPhone settings, then iTunes & App Store.
Click View Apple ID, enter your login and password if required.
Click Country/Region, then Change Country or Region.
Then select the country you need from the list, then confirm your selection.
Open the VPN application and connect to the server in the appropriate country. Once connected, you can download the applications you want.
Please note that you may need to change your address and billing information. If you don't have a payment method set up, you can use an iTunes Gift Card. To update the address, use any street address from the country of your choice.
Can I run a mobile hotspot on an iPhone with a VPN?
If you run a mobile hotspot on an iPhone with VPN enabled, then another device that will use the shared internet through its connection will also be protected by the VPN. This is an easy way to secure a second device without installing a VPN client on it. However, all the providers we recommend allow you to connect multiple devices to one account.
Can I download a VPN from outside the App Store?
Officially, no. All respectable VPNs for iOS put their apps on the App Store, so this is the best way to find and get them. If you jailbreak your device, you can download a VPN from a third-party repository. But keep in mind that when installing unofficial versions, you can easily catch a virus. We recommend downloading official VPN clients for iOS only from the App Store.
Can I use a proxy on my iPhone instead of a VPN?
Previously, proxies did a good job of bypassing censorship for websites, but today it is difficult to find a working proxy. However, some of them also sell user data to third parties. Therefore, we always recommend that iPhone owners use a VPN, not a proxy.
Will a VPN for iOS work with other devices in the same accounts?
Many VPNs, especially the free ones, only have apps for desktops computers. Free services often mean that the provider just does not have the resources to develop new applications.
However, all the paid VPNs offer applications for all the popular devices and platforms including smart TVs, routers, game consoles, etc. So, if you buy a subscription for your iPhone or iPad, you can easily use the same account on other devices.
Do I really need a VPN to protect my iPhone in my country?
iOS has powerful built-in security tools, but we believe that in most cases, they are not enough. While iOS is excellent at protecting devices from malware, it is not capable of protecting your internet traffic.
VPN services encrypt user traffic to protect personal data from cybercriminals. Without a VPN, your iOS device is vulnerable to hackers, not to mention online advertising companies that can literally track your every move.
A VPN is also the easiest way to defend against DDoS attacks, doxing, and internet tracking.
Should I leave VPN on all the time?
This is not necessary, but it's a good idea to keep your connection secure permanently. You can turn off the VPN if you are using your home Wi-Fi or connecting to a secure corporate network in your office. But make sure to turn the VPN back on when you connect to public Wi-Fi hotspots.
Can iCloud Private Relay be used instead of a VPN?
iCloud Private Relay is a feature that was added to iOS 15. However, it's not a full-fledged VPN but rather a proxy service. Why using it instead of a VPN is not the best idea?
It is available only in the Safari browser. So, you will be able to protect your data only when you use Safari. If you connect to the Internet via Google Chrome, FaceTime, or any other application, the feature simply doesn't work.
It is significantly slower. iCloud Private Relay directs your traffic via two separate servers compared to a VPN, which typically uses one server. That's why the majority of VPNs are faster.
You cannot change your location. The service provides you an IP address from the country where you are located. So, you will not be able to access any geo-restricted services.
Generally, iCloud Private Relay is a good choice for those users who want to stay private. If you need more options, use a VPN instead.
Will VPN use my mobile traffic?
Compared to a direct connection, any VPN will use 5-20% more traffic. Keep that in mind if your mobile traffic is limited and expensive.
6. Conclusion
Using a VPN on your iPhone or iPad is a good idea if you need to bypass some local censorship, access geo-restricted services, and just make sure your data is secure and protected. Despite this, we advise NordVPN as the number one choice, though any of the services in this review are a good choice depending on your needs and budget.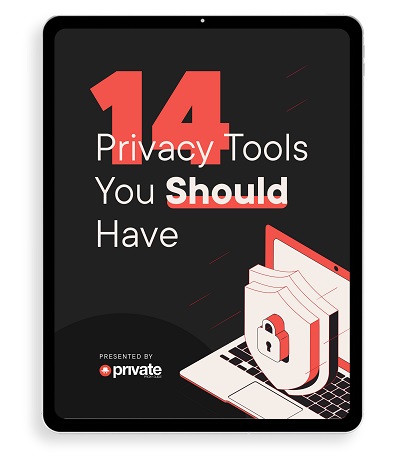 Learn how to stay safe online in this free 34-page eBook.