Who We Are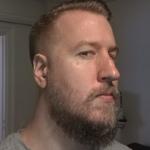 Private Proxy Guide was founded in 2017 by Marcus Eriksson, an online privacy enthusiast with an MSc in Computer Science, who has been working with web-related projects since the early 2000s.
He is also responsible for the tests of the services being reviewed. The reviews are done by Marcus himself or one of the team members.
What We Do
Serving the needs of web users around the world, Private Proxy Guide is an independently owned and operated website offering a wide range of informational articles and how-to's that will show you how to set up and use a virtual private network, what a proxy server is and why you need it and how you can keep your web browsing history safe and secure anytime you are online.
At Private Proxy Guide, we take online privacy and security very seriously, and that's why we also support organizations such as:
Why Choose Private Proxy Guide?
Why should you trust Private Proxy Guide for your VPN and proxy needs?
We buy subscriptions and test the services ourselves and we present all the data in our reviews.
All reviews and articles are open for comments! We want you to give YOUR opinion, even if you disagree with us!
We make sure that the information is accurate for how to's by testing first.
Private Proxy Guide values our readers and subscribers and works hard to ensure their complete satisfaction. Every time you visit our site, we will be there to answer any questions and to provide you with the best experience possible.
Affiliate Disclosure
Please note that Private Proxy Guide is reader-supported and most of the links on this website are affiliate links of which Private Proxy Guide receives a small commission from sales of certain items such as VPN or proxy services, but the price is the same for you. This is how we are able to run the site and pay for memberships and other costs involved for writers, hosting, etc.. If you are interested in the products and/or services mentioned on this website and for some reason don't want us to make any money, then you can Google the names of the products/services and visit the sites directly without clicking on our links. We really do appreciate your support.
Get Social with Private Proxy Guide
Be sure to follow us on Facebook to become a part of the Private Proxy Guide online community today!