Private Internet Access (www.privateinternetaccess.com) is a pleasant exception to the rule about VPN services registered in the Five Eyes club countries.
We can say that this VPN service is registered in the most dangerous place for it — in the US. This fact alone immediately raises many questions about user data security. However, Private Internet Access does not store user logs! Yes, it must comply with US law, but the provider has repeatedly proved its reliability.
Here is a typical example: when Russia adopted a new law and services had to transfer personal user data to servers located in Russia, PIA simply stopped working in Russia! As for functionality, it will be quite difficult to find a better VPN service than Private Internet Access in this pricing category. Emergency disconnection from the network, protection from DNS leaks, excellent encryption, compatibility with SOCKS5, support for all protocols except IKEv2 and up to 5 simultaneously connected devices — you will get all these features with PIA.
PIA owns one of the largest server networks in the VPN industry. There are more than 3 thousand of them, and they are located in 33 countries and more than 50 regions around the world. This number of services will be able to meet all the possible needs to provide online protection and unblock restricted services. But be aware of lacking access to the American catalog of Netflix. Everything is quite controversial and very often it remains unavailable. The connection speed here is quite high and the speed limits are quite reasonable. Despite Private Internet Access not being the fastest VPN provider, when working with it you will hardly get a slow download or a high ping.
The only thing the service still needs to improve a bit is the technical support. The live chat works fine, but the ticket system is a bit worse. You will have to wait up to several hours for an answer. In general, Private Internet Access is a very good VPN service, especially if you take its price into account. This is a powerful, open, and well-known service. You can even try it out for free since they provide a 7-day money-back guarantee. There are mostly positive Private Internet Access reviews on Reddit and Quora. Private Internet Access has a TrustPilot Score of 4,1 which is really good.
No log policy.
Unlimited network bandwidth and traffic.
Simultaneous connection of up to five devices.
Many functions, including emergency disconnection from the Internet, data leaks protection via IPv6, ad blocker, P2P support.
More than 3000 servers in 33 countries around the world.
Simple and intuitive interface.
Find our top VPN-provider alternatives to Private Internet Access below.
VPN Service


www.nordvpn.com
NordVPN
Review
Price: $11.95 $3.71/month
Servers: 5500+ in 59 countries
Simultaneous connections: 6
Jurisdiction: Panama
Payment: PayPal, AmazonPay, Crypto, Google Pay, Klarna
Torrenting: OK
Unblocks US Netflix: Yes
Dedicated IP: $70/yr
TrustPilot Score: 4,7/5
Money-back: 30 days
Extra: Double VPN, Obfuscated servers
Visit NordVPN »


www.expressvpn.com
ExpressVPN
Review
Price: $12.95 $8.32/month
Servers: 3300+ in 94 countries
Simultaneous connections: 5
Jurisdiction: British Virgin Islands
Payment: PayPal, Crypto, AliPay, Klarna,
Torrenting: OK
Unblocks US Netflix: Yes
Dedicated IP: Not provided
TrustPilot Score: 4,7/5
Money-back: 30 days
Visit ExpressVPN »


www.cyberghostvpn.com
CyberGhost
Review
Price: $11.99 $2.25/month
Servers: 6600+ in 89 coutrines
Simultaneous connections: 7
Jurisdiction: Romania
Payment: PayPal, Crypto
Torrenting: OK
Unblocks US Netflix: Yes
Dedicated IP: $51/yr
TrustPilot Score: 4,8/5
Money-back: 45 days
Visit CyberGhost »


www.surfshark.com
Surfshark
Price: $11.95 $2.49/month
Servers: 3200+ in 65 coutrines
Simultaneous connections: Unlimited
Jurisdiction: British Virgin Islands
Payment: PayPal, Crypto, Google Pay, Amazon Pay
Torrenting: OK
Unblocks US Netflix: Yes
Dedicated IP: Not provided
TrustPilot Score: 4,3/5
Money-back: 30 days
Visit Surfshark »


www.purevpn.com
PureVPN
Review
Price: $9.60 $3.33/month
Servers: 6500+ in 140 coutrines
Simultaneous connections: 10
Jurisdiction: Hong Kong
Payment: PayPal, Credit Cards
Torrenting: OK
Unblocks US Netflix: Yes
Dedicated IP: $35.88/yr
TrustPilot Score: 4,7/5
Money-back: 31 days
Visit PureVPN »
Does Private Internet Access keep logs?
One of the most important features of any VPN provider is whether it stores the user activity or not. Despite being located in the USA where the laws require to follow the user activity, Private Internet Access does not keep any logs. So, when the government requests any of the user data, they will have nothing to show.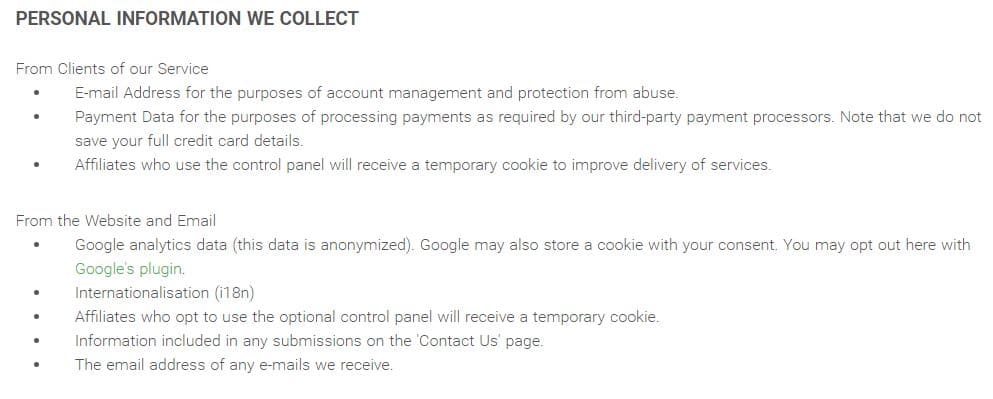 However, they still keep some data about you. This includes the email, payment data required by third-party payment gateways, cookie files, Google Analytics data, and contact information when you contact them via their website. They use this data to send the necessary notifications and to provide a better quality service of better quality. So, nothing serious. You leave this information on almost any website. Also, they do not spy on your activity and do not keep any logs. So, using this service is not dangerous for your privacy.
How much does Private Internet Access cost?
Private Internet Access is the service providing one of the most attractive prices on the market. Frankly speaking, they only have one plan and the price depends on the subscription period. The longer the period you subscribe for, the lower price you will get.
You can subscribe for a month, a year or two years: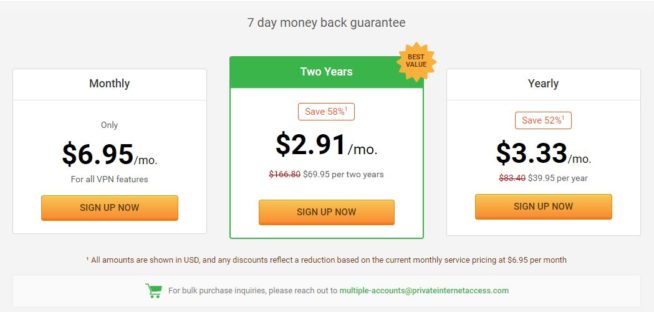 In the price box, you can see how much you can save compared to if you bought the service every month. The discount reaches 58% for the 2-year plan. We think you'll agree that it is quite attractive. Even without discounts, less than $7 a month is really a great price. It is very easy to buy a subscription. Let's follow the step-by-step procedure on how to do that.
Scroll down the homepage to the prices and choose the subscription period you want. As mentioned earlier, you can choose between 1 month, 1 year, and 2 years. For the test, we chose a one-month subscription that will cost us $6.95.
Next, choose the appropriate payment method. Private Internet Access is one of those providers that accept almost all the possible payment methods. You may use PayPal, Amazon Pay, the bank cards of all existing payment systems, a huge amount of cryptocurrencies, such as Bitcoin, Bitcoin Cash, Ethereum, Ripple, and many more, and various payments systems popular in some regions, like Yandex. Money, WebMoney, Qiwi Wallet, Mint, etc. We would even say it has the largest number of payment options compared to all other services we have already tested. For our test, we will choose the Visa bank card.
Fill in all the required data. Include your real email address because it is necessary to create an account. After the payment, you will get a username and password to use in the application.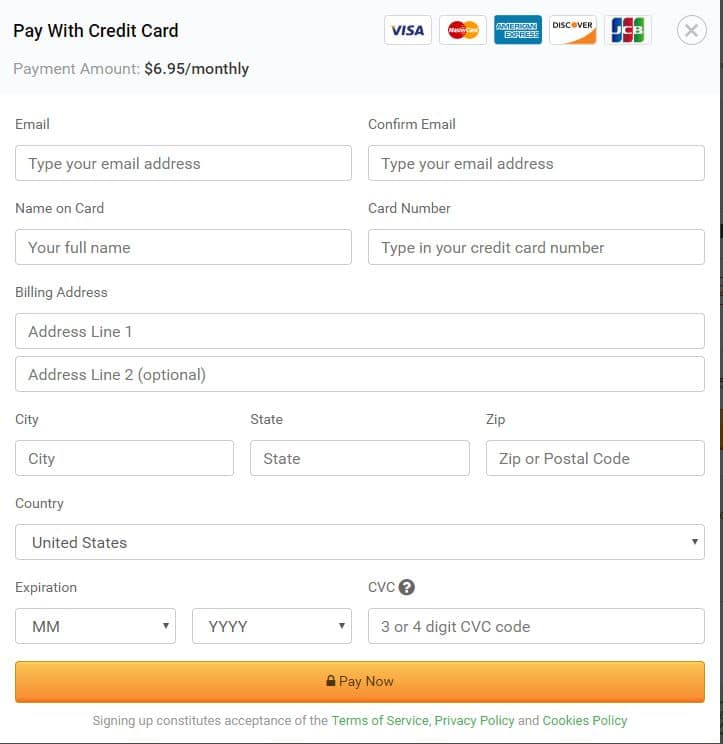 If you filled in everything correct, you will see the following message:

In several seconds you will receive several email messages with a login and password and the payment notification.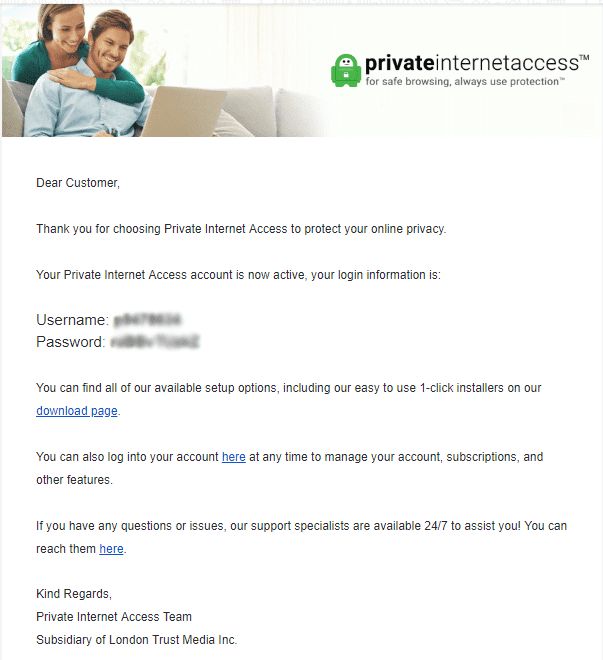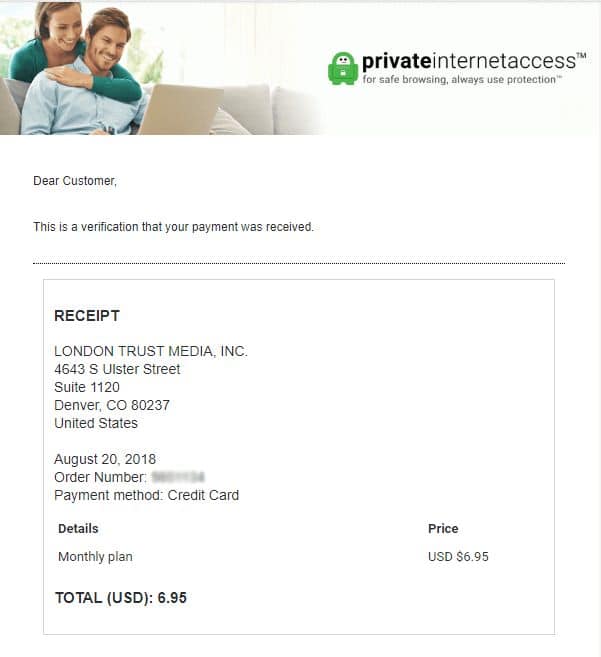 The entire process took us not more than several minutes. When you get the login and password, enter your account control panel on the official website to manage your subscription and access the online chat for support.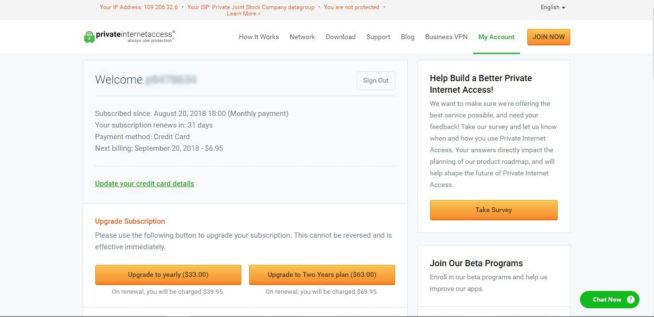 How does Private Internet Access work?
Private Internet Access offers applications for all the popular operating systems and platforms so you can use it on your Windows, Mac, or Linux computers, Android devices, iPhones, and iPad. In addition, you will be able to use the Firefox, Chrome or Opera extensions. In this case, the VPN will work only in your browser without additional configurations. If for any reason your device is not on the list, you are able to configure your device manually using the manual configurations. They are available for DD-WRT routers, Tomato and PfSense platforms.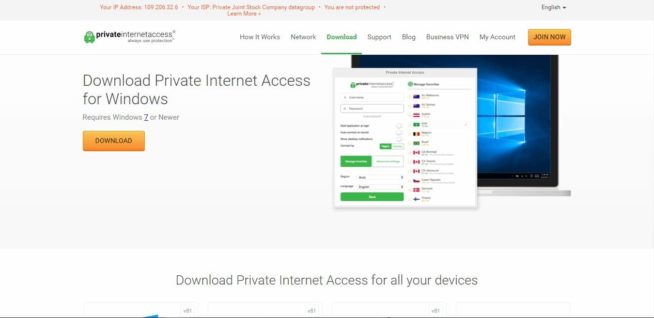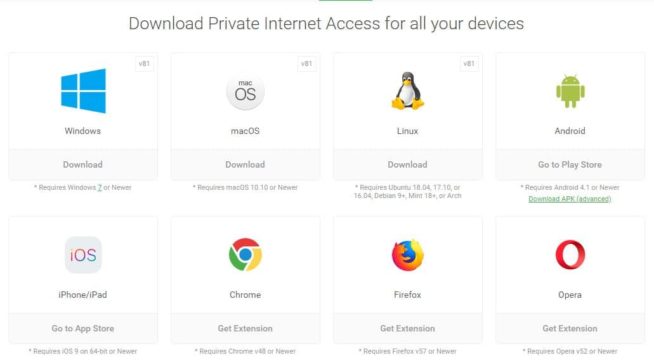 All the applications are available on a special download page. When you open it, the system will automatically detect your operating system and will offer the relevant application. When you choose a browser extension, you will be redirected to the extension store. All the apps and extensions are very easy to use and have an intuitive interface. For our review, we will test the Windows and Android apps, as well as the Chrome browser extension.
Windows 10
First, we downloaded and installed the application for Windows. Before the installation, you are able to select the language of the installer. It will be useful for those who do not speak English as a native language. After the installation, you will see the settings window, where you should enter your username and password and make the necessary configurations. You will be able to change the connection and encryption settings by clicking on the Advanced settings button.
To connect to a server, you will not be able to use an application interface. You will be able to see an icon in the system tray near the language panel. When you are not connected to any server, it will be red colored.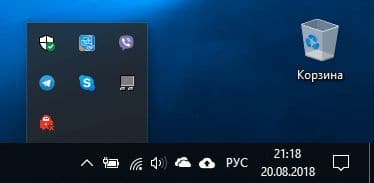 To connect, click the right mouse button and choose a region via the context menu: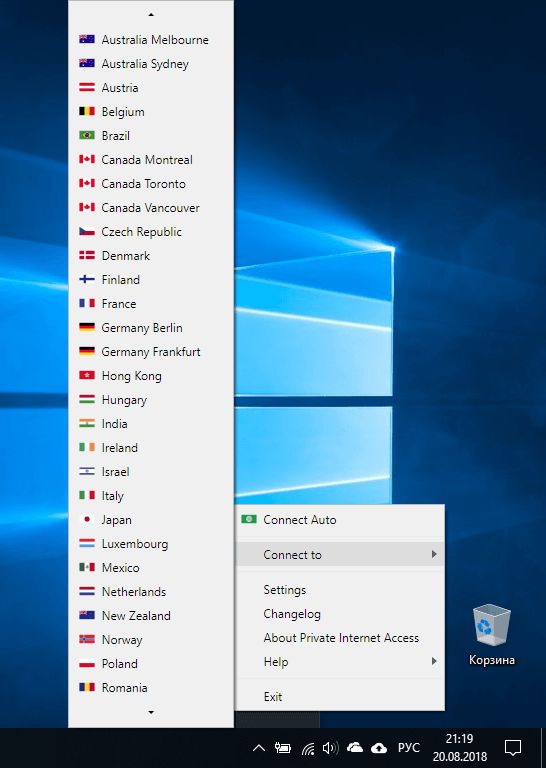 Having connected to a server, you will see a desktop notification.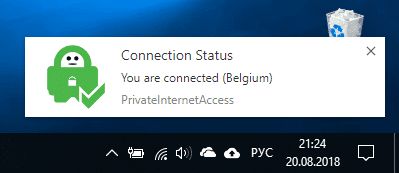 In that case, there will be some new menu items. You will be able to disconnect from a server or reconnect to it once more. Also, you will be able to switch to another server.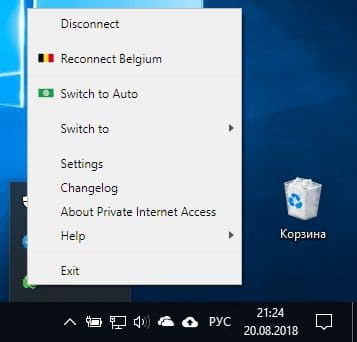 When you disconnect, you will see another desktop notification.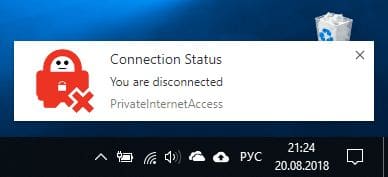 The application works stable. It connects to a VPN in several seconds. In the settings, you will also be able to add the location to the favorites. In this case, you will see the ping time.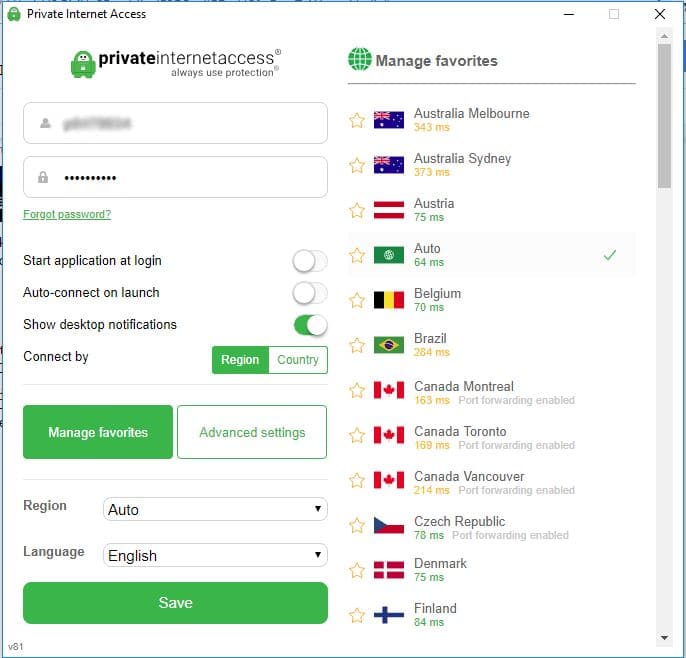 Android
The Android application is available in the Google Play Store. You can find it through the search option. After the installation, you will see a minimalistic home screen. You will be able to connect to a server, change the region, and see your current IP address.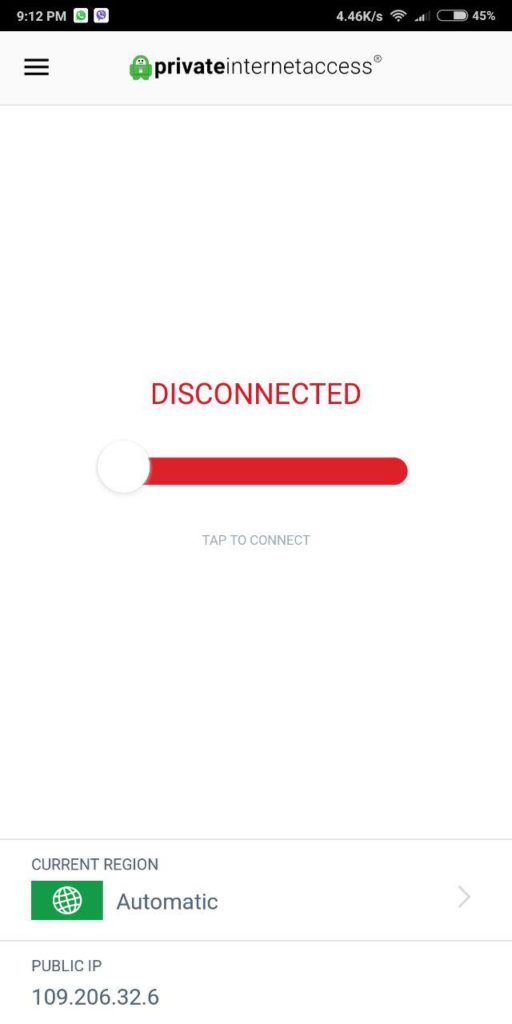 Tap on the Current Region button to select the location. In this section, you will see the lowest ping time.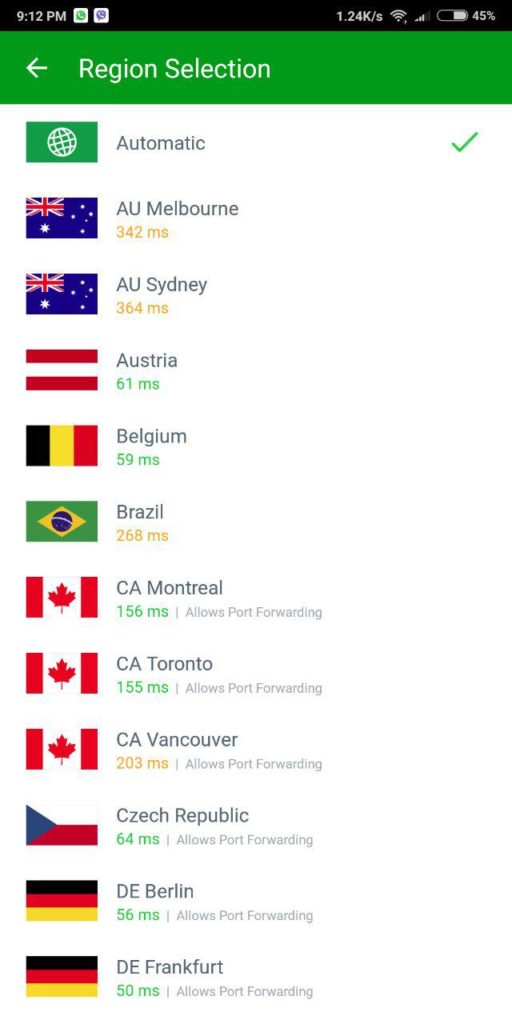 Through a side menu, you are able to select a region, enter your account settings, access per app settings and Private Internet Access application settings, as well as read the information about the service, privacy policy, access the home page, and contact the support.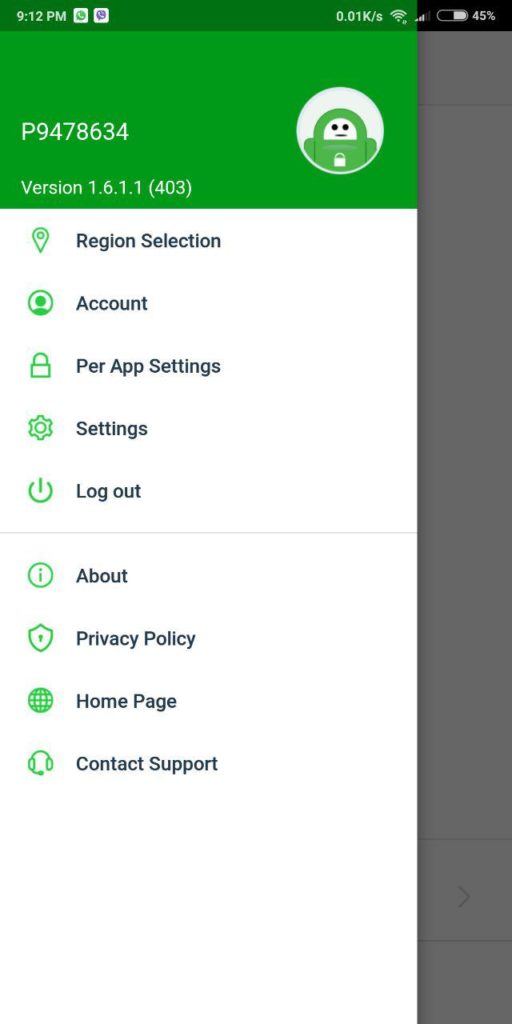 The application settings are divided into several sections: connection, proxy, blocking, encryption, and application settings.
The application does not require a lot of resources and works pretty fast. After the connection to a server, you will see a VPN icon in the notification bar.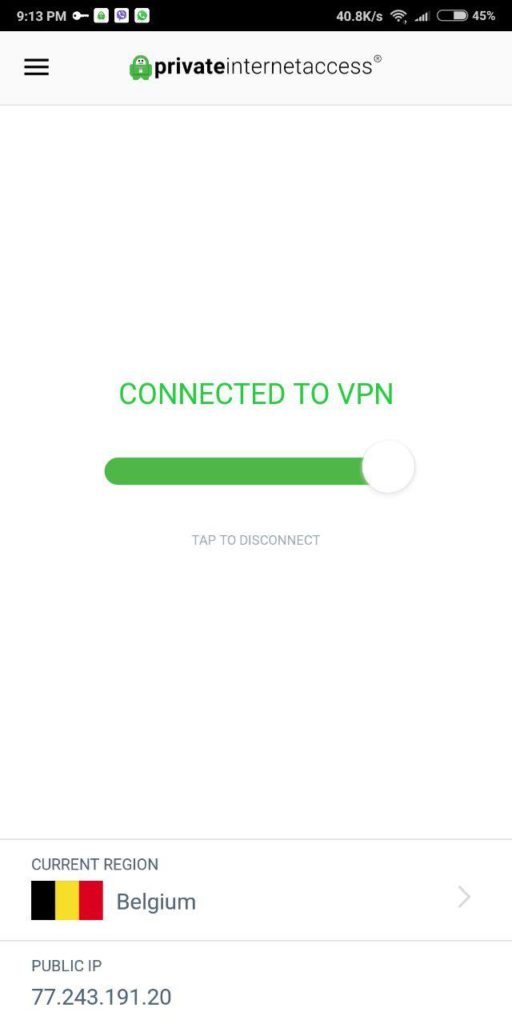 Chrome extension
The Google Chrome extension also has a minimalistic and attractive interface. On the main menu, you will be able to see the connection button and the region to connect to, as well as the settings, knowledge base, and logout buttons.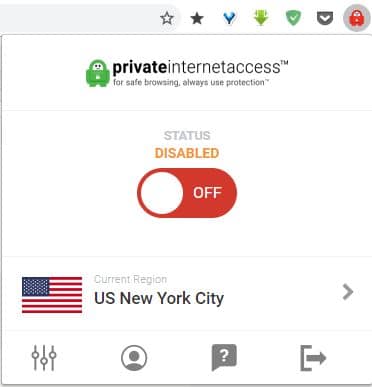 In the settings, you will be able to change the security, privacy, tracking, and extension settings. All the necessary features are activated by default.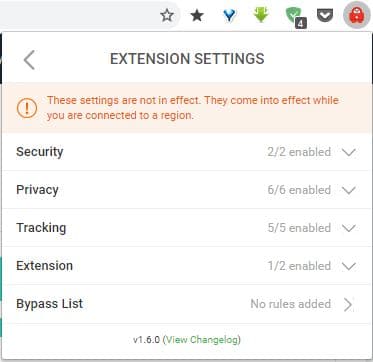 In the "select a region" section, you can choose the region you would like to connect to as well as add it to the favorites.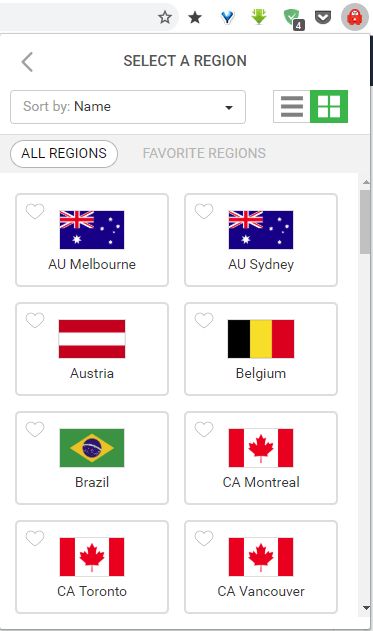 After connecting, the extension will look like this: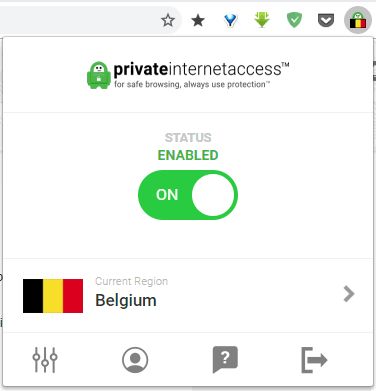 Private Internet Access Features
Encrypted Wi-Fi. Do you often use public Wi-Fi networks? It can be quite dangerous to use them for serious reasons. With the Private Internet Access VPN application, you will be able to protect your information while working in a cafe, library, train station, airport etc. The application will automatically detect the Wi-Fi connection and protect it with reliable protocols.
P2P Support. Torrent networks are quite popular to get some specific information. Most countries using them can be quite challenging. Private Internet Access servers support P2P networks. You will be able to use torrents without the risk of being detected.
Block ads, trackers, and malware. Working in a public network or even at home can be quite dangerous to catch some malicious software and trackers. Also, we do not like annoying ads. Private Internet Access has a built-in ad, trackers, and malware blocker.
SOCKS5 Proxy Included. Do you use a proxy server instead of VPN? Any account has SOCKS5 proxy support. You may use them unlimitedly without additional payment.
Private Internet Access Servers
As of August 2018, Private Internet Access has a huge network of 3402 VPN and Proxy servers in 53 locations across 33 countries and they do their best to expand the network. You are able to see the details about the available servers in each region on this page.

By the way, you are not able to choose the server in a specific city. You can only select a country or region, and the system will automatically connect you to one of the servers.
Private Internet Access Speed Test
Private Internet Access positions itself as a fast service. Is that really so? Let's check. We connected to several locations to see whether is it really fast.
Without VPN we had the following speed: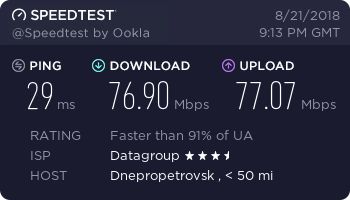 Here is the speed test for different locations.
UK London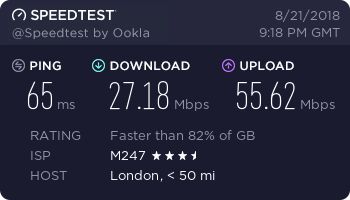 Ireland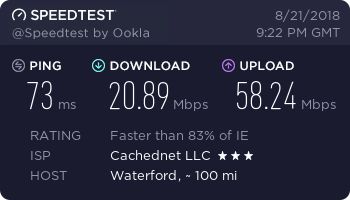 Belgium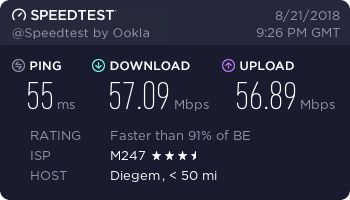 Sweden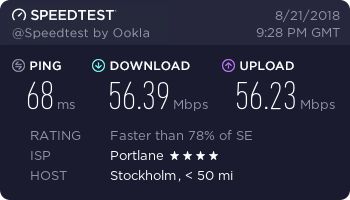 Spain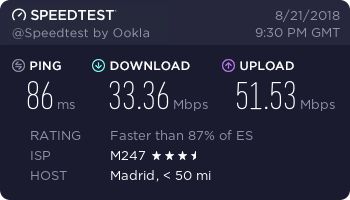 Hungary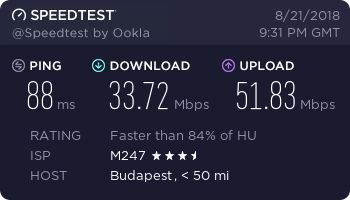 Switzerland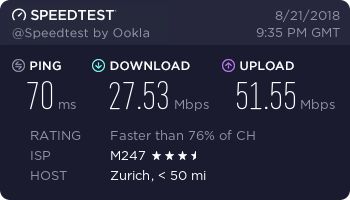 Israel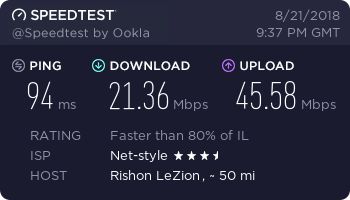 UAE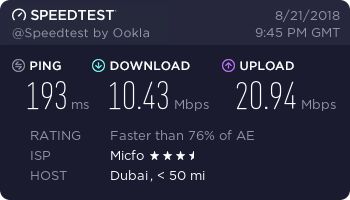 India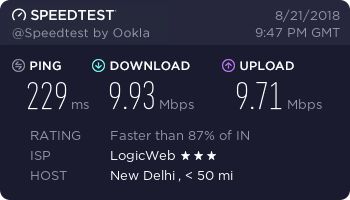 Singapore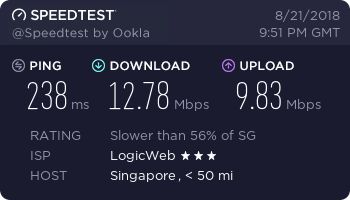 Japan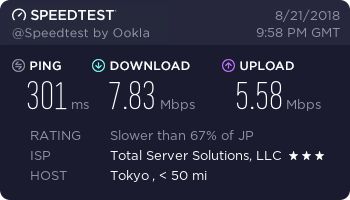 Australia Sydney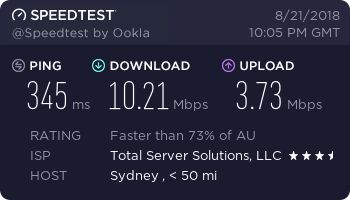 US New York City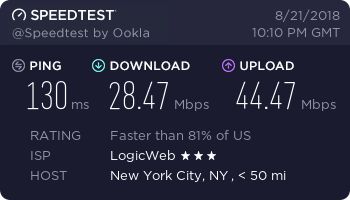 US Midwest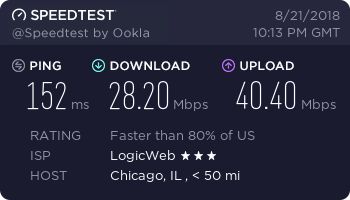 US Seattle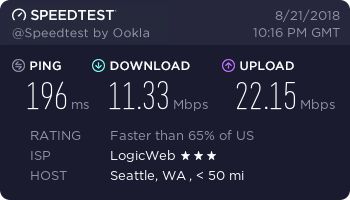 US Silicon Valley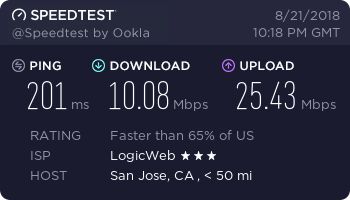 US Florida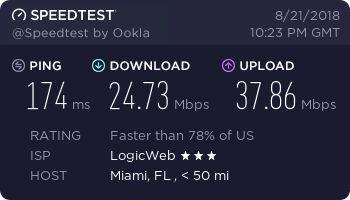 Canada Toronto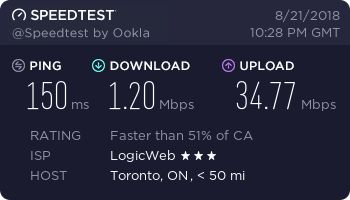 Brazil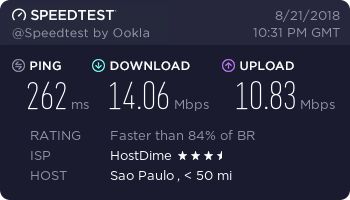 South Africa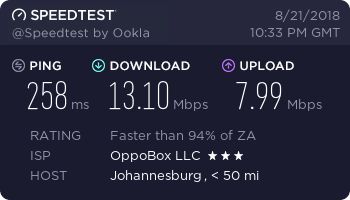 Most servers are pretty fast. The speed will be enough to download files and stream videos.
Private Internet Access DNS-Leak Test
The service supports a variety of security and encryption protocol. The list includes AES-128 and AES-256 data encryption, SHA1 and SHA256 data authentication, and RSA-2048, RSA-3072, RSA-4096, ECC-256k1, ECC-256r1, and ECC-521 handshake. Unlike many competitors, you will be able to choose any of the supported protocols manually in the app settings. It is really impressive. We also tested how secure the connection is. We used the whoer.net website to check it.
No VPN

UK London

Ireland

Belgium

Sweden

Spain

Hungary

Switzerland

Israel

UAE

India

Singapore

Japan

Australia Sydney

US New York City

US Midwest

US Seattle

US Silicon Valley

US Florida

Canada Toronto

Brazil

South Africa

Most servers are completely secure. No DNS or other data leaks. However, on some servers, the system detects the proxy or anonymizer.
Does Private Internet Access work with Netflix, BBC iPlayer and Torrenting?
Most people use VPN services to access the services and websites restricted in some territories. VPN services help to bypass the restrictions and visit favorite resources. We are physically located in Ukraine, so some platforms are unavailable here. We checked how some of them work through Private Internet Access.
BBC iPlayer. We could not access the service and watch the videos.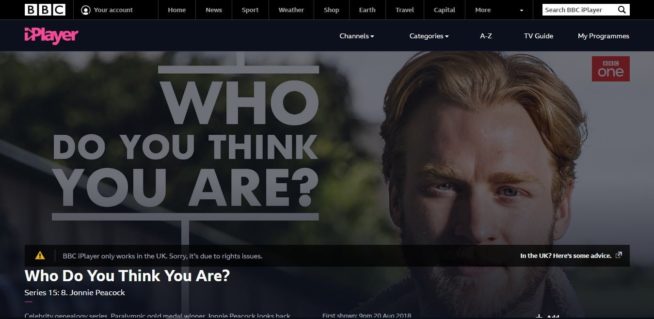 Fox TV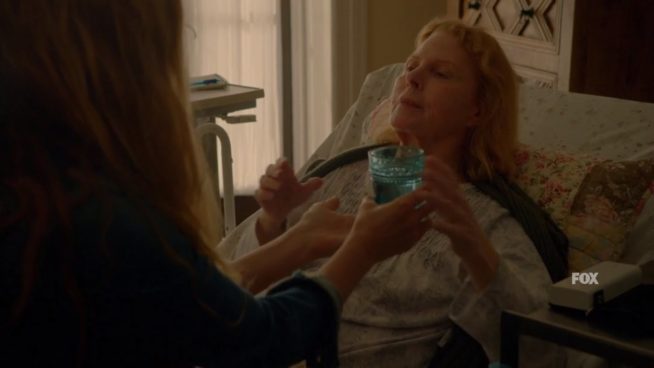 ABC Australia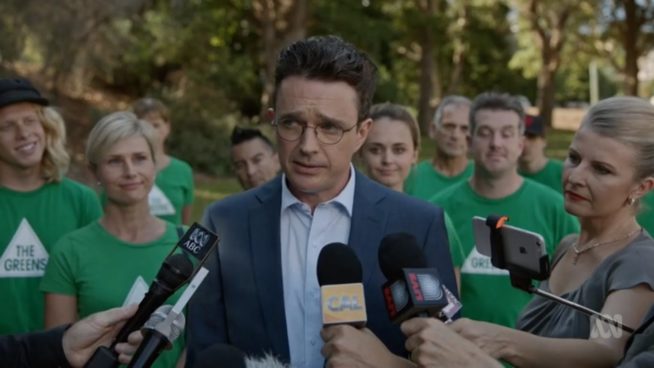 CBC Canada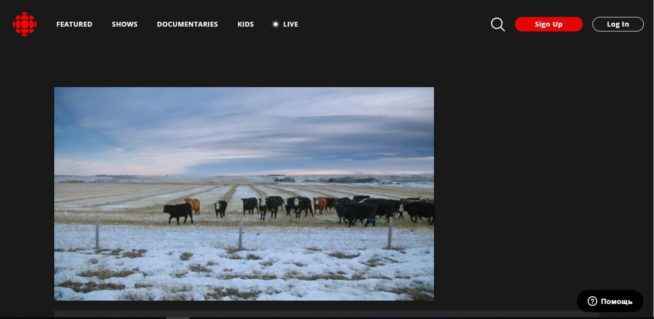 ZDF Germany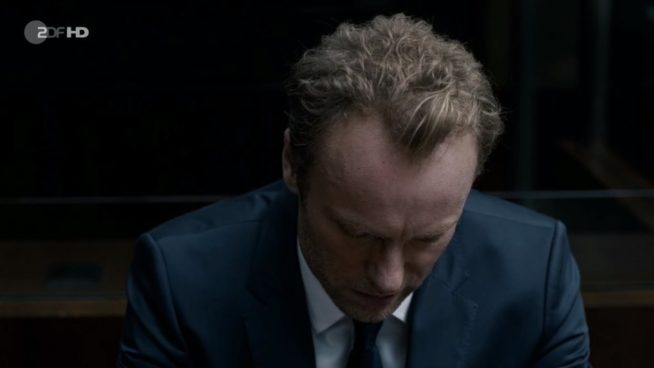 Canal+ France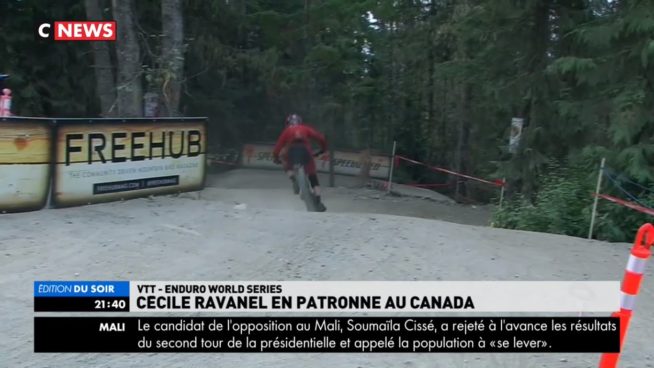 Netflix USA
We could not access the American Netflix catalog. After that, we downloaded the torrent file. We used Linux Mint file. Here are the results.
No VPN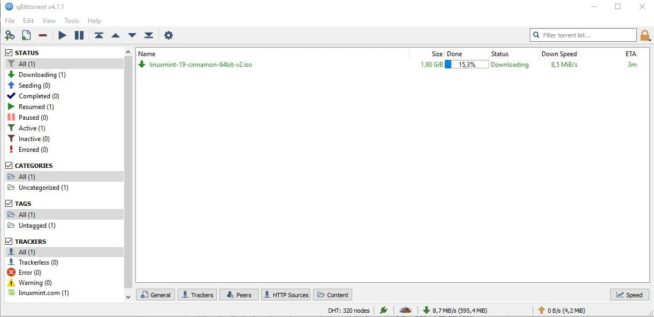 Belgium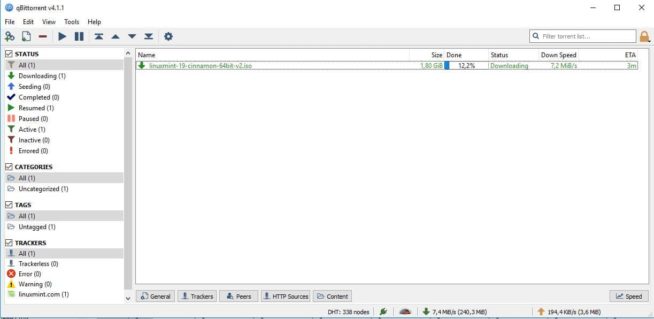 How to access Private Internet Access in censored areas
Another reason to use a VPN is to connect to restricted services while traveling to countries with strong censorship. The best-known countries for this are China and Russia. PIA does not guarantee that its service will work in these countries. However, you can try to connect via L2TP protocol with manual configuration.
Support
Private Internet Access provides support via email, the website form, and online chat. Keep in mind that online chat is only available for registered users.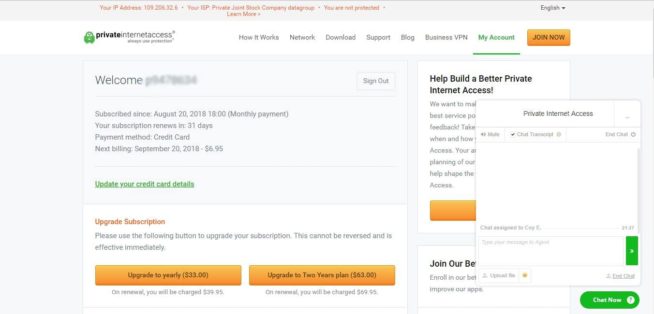 We contacted the support via online chat. We asked the following questions:
How can I use the service in restricted countries like Russia and China? Will the apps work or I should use the manual configuration?
In less than a minute, the support agent replied:
Unfortunately, there is no guarantee the application will work however, you can attempt to use the L2TP/PPTP protocol. China has completely blocked our IPs through the Great Fire Wall, so L2TP/PPTP will more than likely not work either. It's quite possible that you can connect from Russia however, there is no guarantee it will connect. Some customers have success and others do not.
It's an informative answer and we got it in less than a minute.
How to cancel Private Internet Access
You are able to request a refund within 7 days period. You can do it manually via email at helpdesk@privateinternetaccess.com or through the website form. When sending the request, add the following information:
The email address you entered during the account registration.
The 7-digit order number from your payment confirmation email.
We used the online form. Go to the link above to access it. We asked for a refund and added the information they required.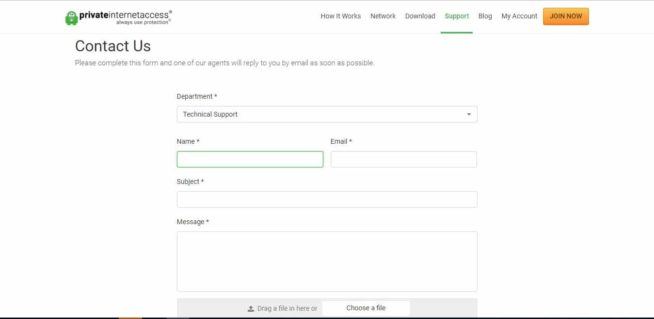 After a few minutes we got an email with the ticket number and a few minutes (!!!) later we got a message that they canceled the subscription.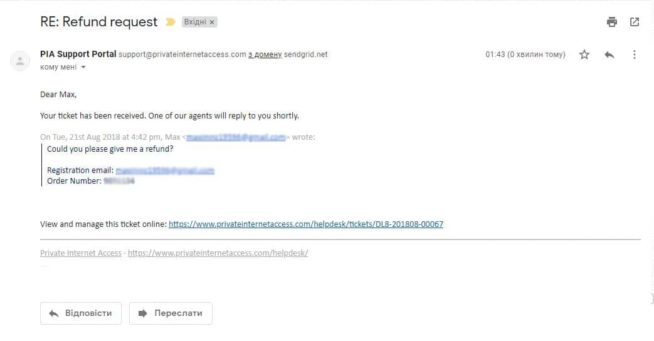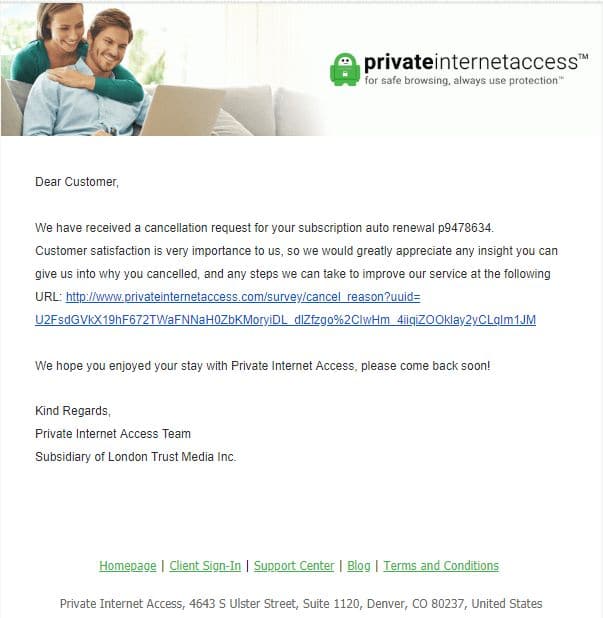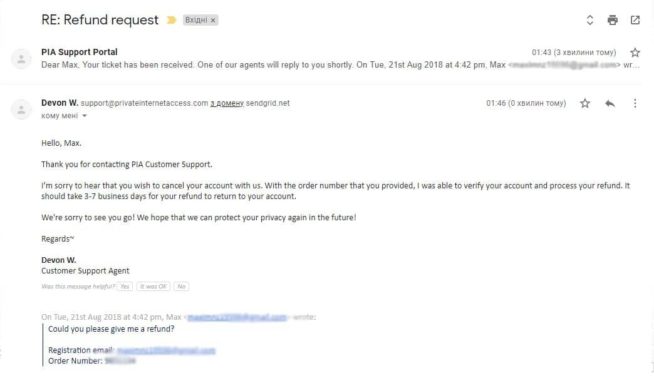 Note that it may take up to 7 days to get your money back. By the way, if you just want to cancel your subscription at the end of the payment period, you can do it in your control panel.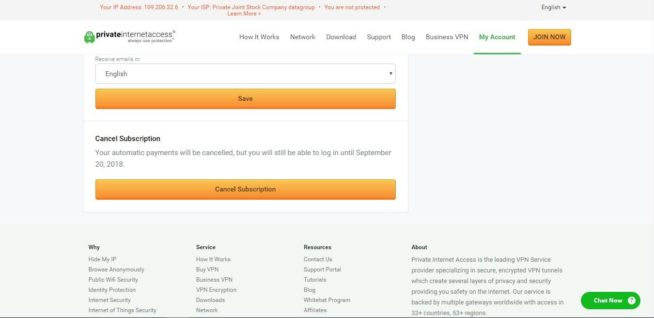 Private Internet Access pros and cons
Pros:
Attractive app interface.
Fast connection speed.
Informative support.
Reliable encryption.
No DNS and IP leaks.
Affordable prices.
Very fast cancellation with no questions.
Cons:
No automatic refund request.
The desktop app works only through the system tray.
Impossible to choose a specific server.
If you are looking for a fast and affordable VPN, Private Internet Access will be a great solution. Despite the fact that it is located in the USA, you can be sure about your personal data protection. However, if you need to use the VPN to watch the stream platforms Netflix and BBC iPlayer, use other services that unblock them.
I'm very interested in hearing about your experience with Private Internet Access. Don't hesitate to leave a Private Internet Access review in the comment section!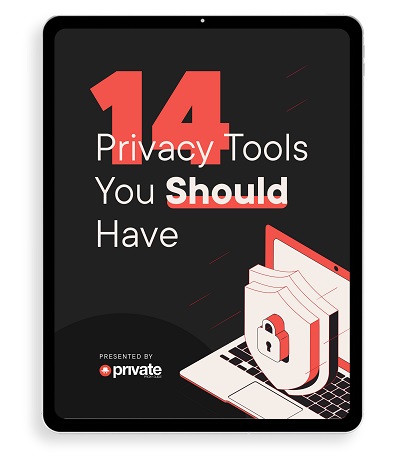 Learn how to stay safe online in this free 34-page eBook.