FlexiSPY (www.FlexiSPY.com) is an advanced mobile phone and PC monitoring software that includes all the basic features offered by this type of application plus some advanced features that are unique in this particular product.
The software is available in two annual subscriber packages — Premium and Extreme. Both of them offer all the basic features such as:
call logging,
monitoring web activities,
GPS location,
multimedia monitoring,
monitoring chat rooms and social networks,
SMS monitoring
e-mails, and more.
With FlexiSPY Extreme, you will also have the ability to record and listen to phone calls as well as activate and use the built-in camera and microphone to monitor the environment. The Extreme version also includes the Password Cracker feature. FlexiSPY offers more features than any other product in the category. In fact, this software package includes so many features that it is not easy to list and describe them all. The FlexiSPY website claims to have about 150 different options, and we can say that's basically true. Also, please note that there are currently no FlexiSPY reviews on Reddit.
Besides, the company offers the monthly Lite package which is aimed at clients who are on a budget. It does not provide many advanced options however, you still have access to all the basic ones.
FlexiSPY review: verdict
FlexiSPY is not a cheap application but no other product currently offers more. No other software of this category is better or easier to install and use except maybe mSpy. I'm very impressed with this product and can sincerely recommend it to anyone who wants the best and most modern monitoring software available.
Moreover, since FlexiSPY is not based in the US, there is a chance that in the future it will remain available with all its features for some time. Now that FlexiSPY has some competitive advantage, it is also likely that they will continue to add new features and updates.
How does FlexiSPY work?
To start working with the program, you will mostly need physical access to the target device. Once the app is installed, it monitors all the activities according to the tariff.
For the app to not be found, you can hide the icon. So, no one will know that it is installed on the device. Working in the background, FlexiSPY collects all the data and sends it to the control panel using the Internet connection. You can remotely activate the necessary features to monitor and collect the needed information. Thus, the application is ideal for parental control. But if necessary, it can also be used to monitor employees.
Compatible devices
With FlexiSPY, you can take control of Android phones and tablets remotely, as well as iPhone and iPad devices and even PCs. However, it is important to remember that the equipment being tracked must be able to access the Internet through any interface, including Wi-Fi or 3G/LTE.
Remember that before installing FlexiSPY, you will need to jailbreak the iOS devices. Here is the current list of supported operating system versions:
Android — 4.0.3-10. Some features are not available on Android 8 or newer, as well as may require rooting the device.
iOS — 6.0-13.x. Some features are not available on iOS 12 or newer, as well as may require jailbreaking the device.
Windows 7, 8, 8.1, 10.
Mac OS 10.9 and newer. Keep in mind that it does not support the latest macOS 10.15 Catalina.
Some features will only be available for certain types of gadgets, so you should first go to the official website and make sure that the necessary options will work with your phone.
Computers
In addition to tracking the mobile devices, FlexiSPY offers PC monitoring software, which now allows you to see what your children or employees are doing on laptops and PCs while you are away. The software works like a phone monitoring application and is compatible with Windows and macOS.
iPhone and iPad
Using FlexiSPY on iOS devices is quite complicated. The thing is that to be able to use old features, you have to jailbreak the device. However, it highly depends on the firmware version you use. Devices with iOS 6 to 9.1 are quite standard and can be easily jailbroken, but for later versions, from iOS 9.2 to 13.x, you will need to use a tethered jailbreak.
This means that if your gadget is turned off due to low battery or other reasons, the jailbreak will be deactivated. In this case, you will need to reinstall jailbreak and FlexiSPY, which will cause additional inconvenience. However, most people now use their phones all the time without turning them off or draining their batteries. Thus, you will be able to monitor the device without interruptions.
Android
There are much fewer compatibility issues with Android devices as they are a lot easier to root. You can use the application on any device running Android 4.0.3 and newer. At the same time, it is important to remember that advanced features such as call recording, keylogger, and messenger application tracking require operating system rooting.
FlexiSPY pricing
As I mentioned, FlexiSPY offers three plans: Lite, Premium, and Extreme. Lite is the most basic plan, while Extreme is the most advanced.
| | | | |
| --- | --- | --- | --- |
| | Lite | Premium | Extreme |
| 1 month | $29.95 | $68 | – |
| 3 months | – | $99 | $199 |
| 1 year | – | $149 | $349 |
Here you can compare the available options for every platform.
Features of FlexiSPY
Standard functions
The standard set of options includes all the typical tools to monitor a device, such as call log monitoring, email, chat messengers, GPS location, images, video and audio files, recorded contacts, browsing history, bookmarks, social media apps and so on.
Social media apps and messengers
Nowadays, people keep in touch through various social platforms much more than they call or send text messages via traditional networks. In this regard, FlexiSPY has an impressive list of supported services, including WhatsApp, Facebook / Facebook Messenger, Viber, LINE, Skype, WeChat, iMessage, BBM, Blackberry PIN, Yahoo, Hangouts, KIK, Telegram, Tinder, Instagram, QQ, and Hike. With the Premium plan, you can see messages, photos, videos and all logs for these applications. Meanwhile, the Extreme version can listen to and record any calls made through these platforms.
Advanced features
The Extreme version has recently become the leader in its segment, as FlexiSPY is the only company currently offering the following: live call interception, call recording, and ambient recording — listening through a gadget microphone. Let's have a closer look at these options.
Call Interception
Some people find the call interception feature very useful. Your phone is added to the conversation as during a conference call, but you can't participate in the conversation this way, you can just listen to what it is about. In addition, the device being tracked must support three-way connections, which can be obtained from the mobile operator in advance. As a result, we consider this option a little redundant, although many parents often use it. Live call interception is now available for iPhone and iPad as well as Android devices.
VOIP Recording
You can also listen to and watch video calls made with Skype, Viber, WhatsApp, Facebook Messenger, LINE, and others, which is a very useful option as many people use these services for voice calls. Again, no competing spyware applications have such features.
Ambient Recording
This feature allows you to turn on the target phone's microphone and use it to record the conversations of those close to the device. However, it is worth keeping in mind there is a high risk of criminal liability for such actions in many countries.
Remote camera control
This option allows you to take pictures remotely, but in practice, it is very rarely used.
Other features
Every user tends to focus on important features such as call interception and recording, but there are other useful options to consider.
Keylogger — passwords cracker
This new feature is included in the Extreme package, but you can also buy it separately from the website. Keylogger is needed to scan symbols that are entered on the screen, which allows you to get any passwords and account login data, including unlock code for the target smartphone.
Alerts and keywords
You can set alerts sent to your phone or email in case of calls from any specific number or when you use any keywords in the message to maintain better control over the device.
Application blocking
You can view a list of applications installed on your device and block them or uninstall them remotely — the device owner will not even know what is happening!
Remote update
After installing FlexiSPY, you no longer need to access your target device, but you can install updates or install the Extreme version remotely.
Advanced GPS Tracking
FlexiSPY can monitor the device location in real-time, as well as track the location history over a specific period. Also, it is possible to mark the forbidden borders on the map, which will notify you when the target crosses them.
Is using FlexiSPY legal?
Buying and using FlexiSPY is legal, but it's important to remember the following:
It is not legal to use the app without the consent of a person unless they are a minor or you have legal guardianship.
Using these applications to catch a spouse or lover in the wrong, etc. is illegal in the U.S. and many other countries and territories.
If you have any questions about the legal use of this type of software, be sure to consult with an attorney. The laws regarding the use of these products may vary.
You can use the software to:
Control and manage your phone and extend its functionality.
Control of a person under your care — if you are responsible for a person, you have the right to know what is happening to them.
Parental control — is essentially the same as in the previous paragraph. In addition, I note that there is no better way to remotely monitor children when they spend most of their time away from home.
Control over employees — with mandatory notification and written confirmation.
How to use FlexiSPY on your device?
To start using FlexiSPY on your device, create an account and make a purchase. I will show you how to install the app for Android. Open the official website, click Products, select the operating system (Android in our case) and click on the Buy Now button.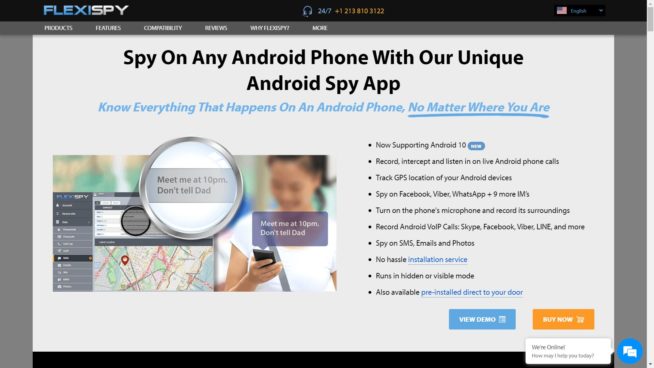 You will be redirected to the available plans where you should select the appropriate one. Let's say, it is Lite. Click on Buy Now again.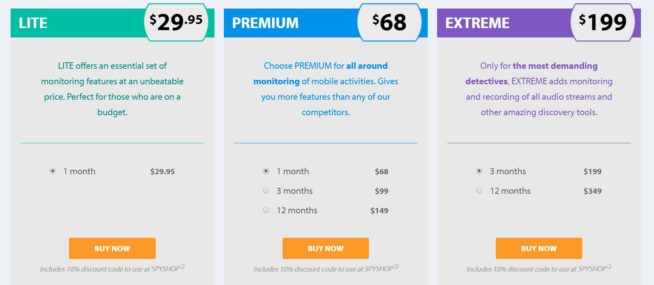 You will be redirected to the purchase page. First, check what you are buying. It includes your subscription and also the Installation Service for Mobiles — the remote installation of the application into your device including its rooting or jailbreaking if you use the iPhone or iPad. You can remove this option if you can root your device yourself.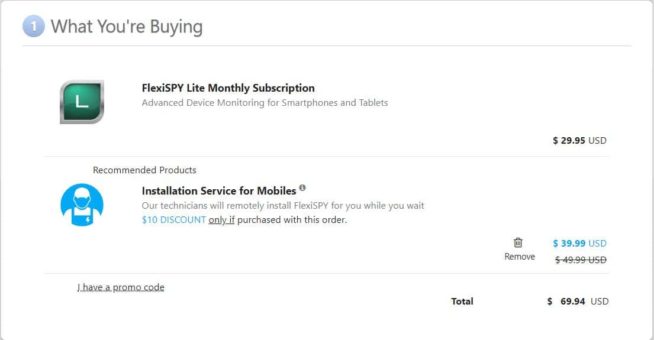 Next, enter your valid email address. Pay attention when entering this, as it is required to confirm the account activation.

Enter the payment data which includes your name country address and zip code.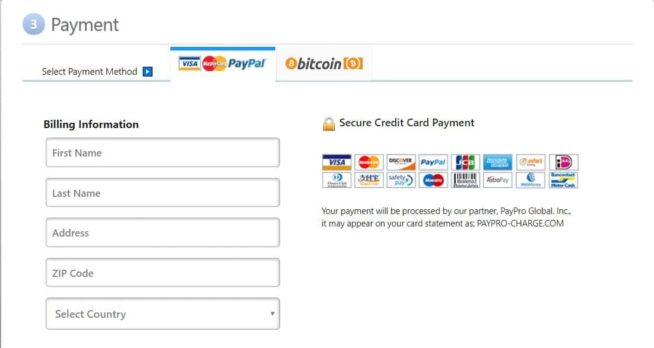 Do not forget to accept the Terms of Use and Refund Policy, as well as to confirm that you understand the device requirements.

Complete the purchase using the most convenient payment method. Depending on the country where you live, it can be a bank card, PayPal, wire transfer, check, and a lot of regional and international payment systems.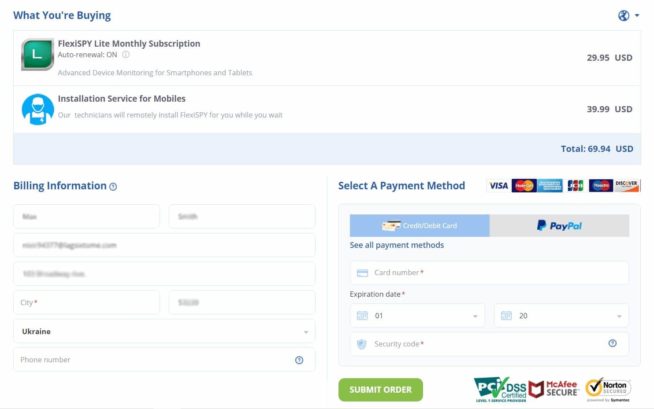 In a minute or two, you will receive a temporary login and password on your email. Go to https://portal.FlexiSPY.com and enter them in the respective fields.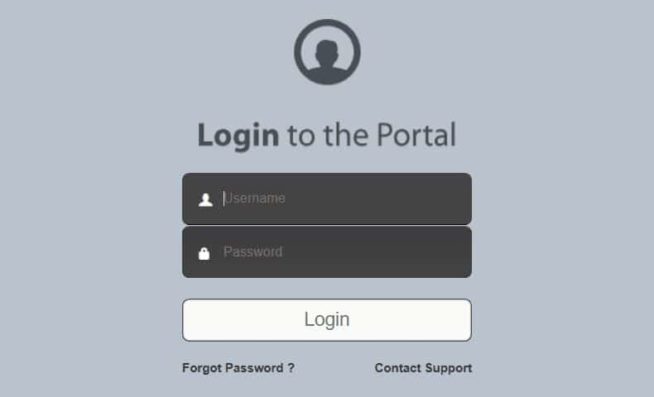 You'll be in the activation help area. If you purchased the remote installation, click on the Installation Service button. If you didn't, go to the Manual Install section.

Select the operating system your device runs. Let's take Android. If your device is rooted, select the respective button.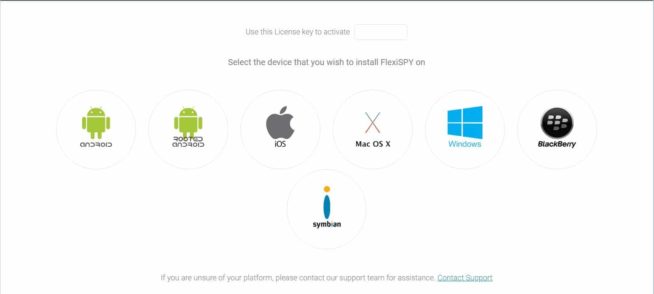 You will see the detailed guide on how to install FlexiSPY on non-rooted Android. I will not copy it here, it is very clear. Just follow all the steps described there and contact Technical Support if you have any questions. Once your device is activated, your device will update and display all the available information about the target device. This information includes the device type, product, and account info, latest calls, SMS, key logs, location, and photos.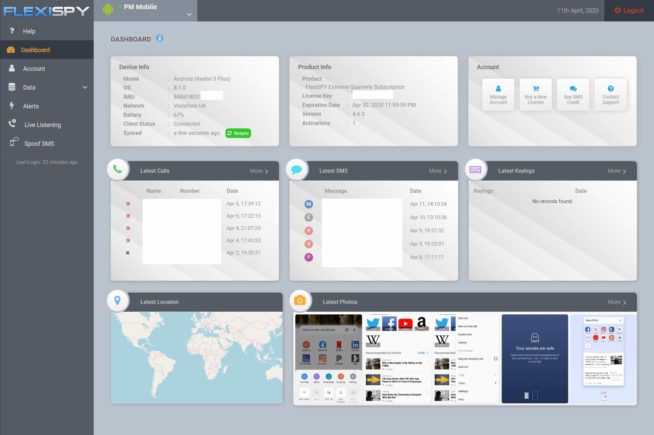 If you need more details, select Data section in the sidebar and choose the data you want to see: Call Log, Call Recording, Key Logs, SMS, Emails, IMs, MMS, Photos, Videos, Audio Files, Wallpaper, Locations, Ambient, RemCam, RemVideo, Contacts, Network, App Activity, Installed Apps, Web Activity, Bookmarks, Calendars, Alerts, Live Listening, Spoof SMS. Keep in mind that if your device is unrooted, some of them will be unavailable.
Alerts are another great feature. This is a quick way to know when certain things happen with your target. You can configure three types of Alerts: Caller ID (phone number based), Keyword (text, IM or email), and Location. You will immediately receive the notification when something happens.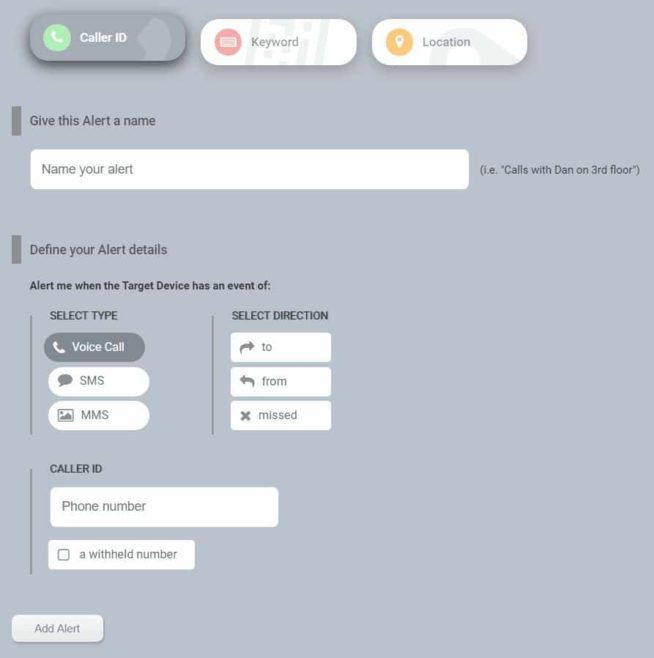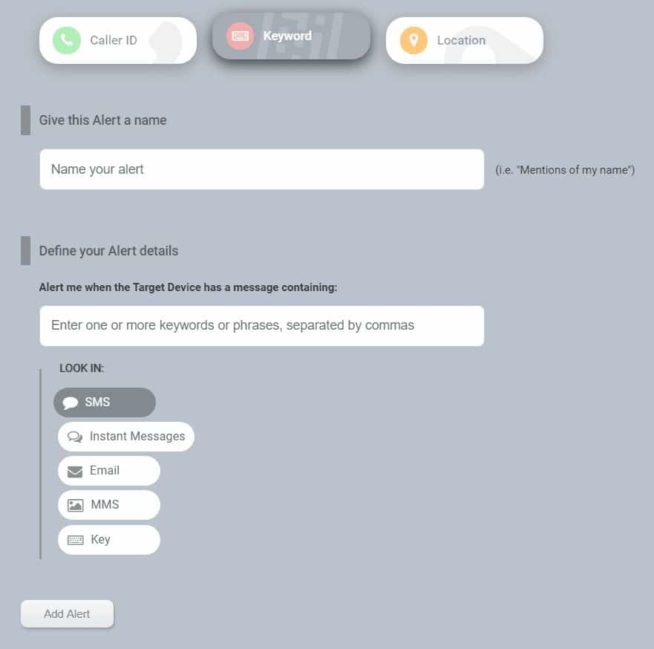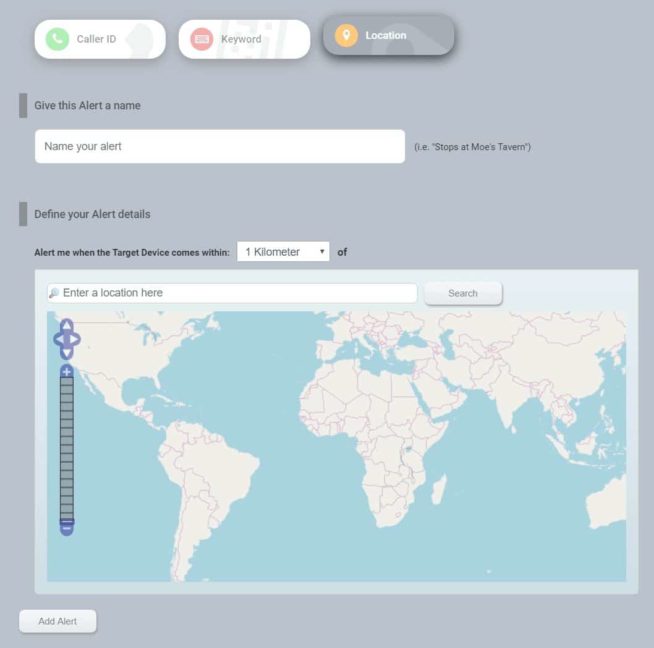 I checked how the app works in real-time. Unfortunately, the changes were applied with delay. I checked the location, remote camera, and ambient recording. I couldn't get an immediate response and always received the following message: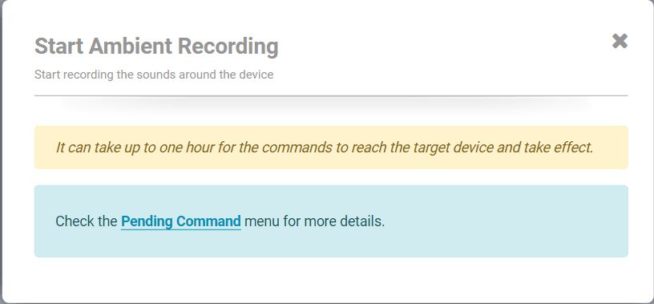 If the target device is off, when syncing the data, you will see the notification that it is not available.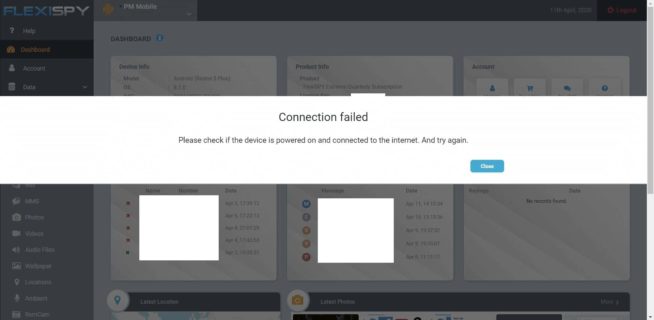 Also, you can control your account settings such as login, password, credits, licenses, subscriptions, etc. Go to the Account section to see the details.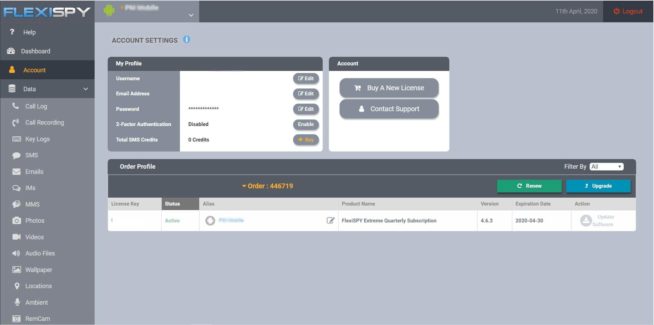 FlexiSPY technical support
FlexiSPY has always had good 24/7 technical support via email, online chat, and on the phone. What's more, there's a FAQ section on the website as well as many detailed instructions and video tutorials on how to use the software. They are available right on the dashboard. Go to the Help section and select the information you need to know.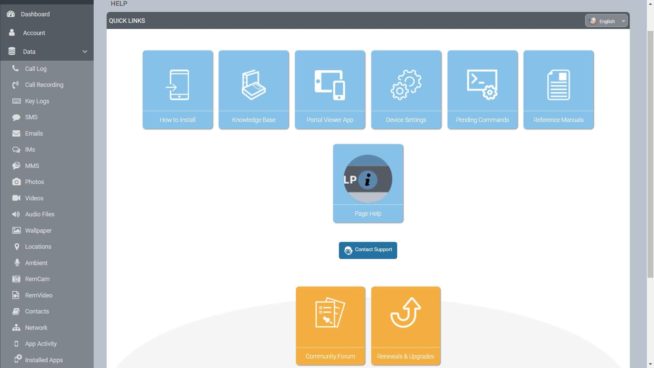 To get human support, click on the Contact Support button to submit the new ticket or chat with someone online. The support is helpful and replies pretty fast. You can also contact 24/7 phone English-speaking support at +1 213 810 3122.
Installation service
Specialists can remotely root or jailbreak the device, as well as install the program itself, which is very convenient for beginners. Keep in mind that this service is charged additionally.
Support for multiple languages
The site is currently available in the following languages: English, German, Spanish, French, Italian, Russian, Portuguese, Turkish, Chinese, Korean and Arabic.
FlexiSPY refund
All your money can be fully refunded only when there is a technical issue that cannot be solved by the support team. The refund policy includes a long list of exceptions for which you will definitely not be refunded and includes both technical issues and any personal reasons. To request a refund, contact technical support and describe your problem. The company also charges a $9.99 handling fee to cover bank and credit card fees. You will not be refunded if you used a wired transfer.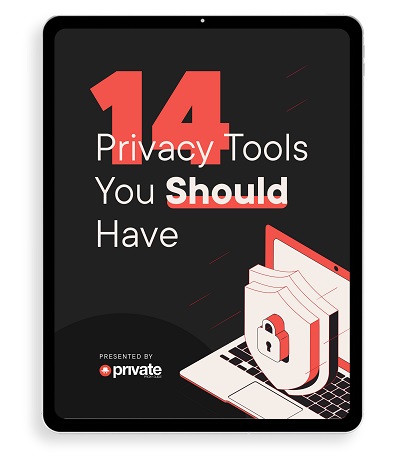 Learn how to stay safe online in this free 34-page eBook.