The efficiency of a modern Internet user depends on how fast he makes important decisions. But often, in order to solve something, you need to quickly find information – a record or a note made a few days ago.
In this case, classic notebooks may complicate the search process. Therefore, convenient note-taking mobile apps make you much more efficient.
There are a lot of such applications for Android, so it is important to choose the best one. In most cases, smartphones have built-in note-taking applications.
It is possible, of course, to look for where the notes are stored on your Android and use the native program, but often its functionality is primitive and simply not able to perform the tasks you need the most.
Therefore, we are going to review the best note-taking apps for Android devices, which will help you save the right content, write down ideas, quickly find the right notes, create a list of things to do, etc.
Our rating does not assign the positions but we will highlight the top features as well as the strongest and weakest points of each one.
Best note-taking apps for Android in 2023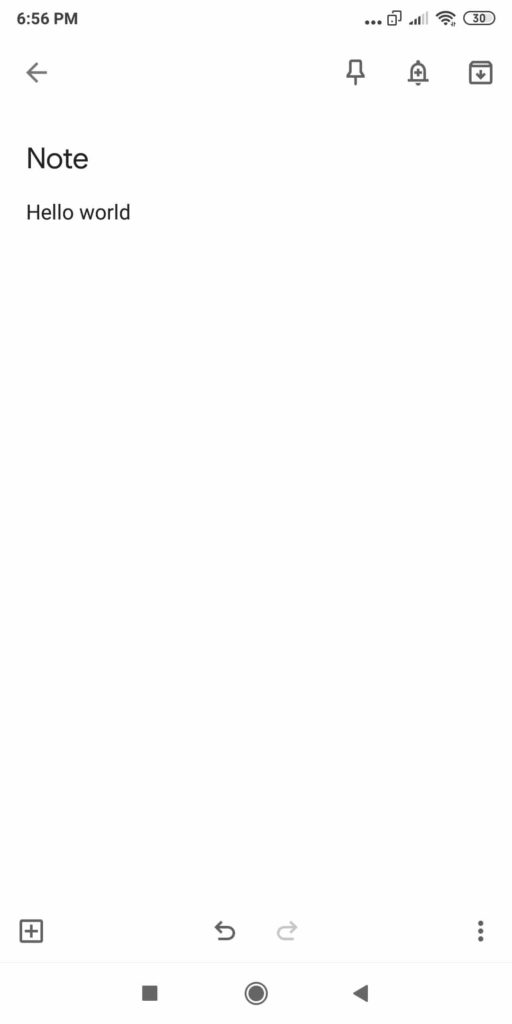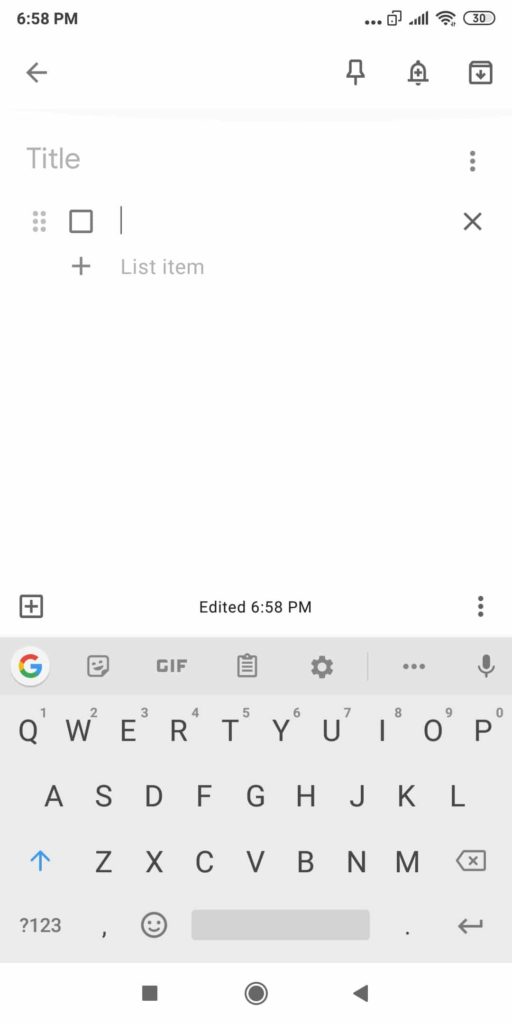 Pricing: free
Google Keep is a functional, convenient, clear and visually pleasing note-taking app for Android, developed by Google.
It offers all the necessary functions for fast, high-quality and productive work. With its help, you can create notes, write ideas, save information, set reminders, etc. Among other things, this application offers the voice recording feature which not only saves the audio file but also automatically converts the voice into a text document. Saving a shopping list or important things has never been easier.
Google Keep is suitable for adding short memos with different content:
to-do lists with execution marks;
photos, images;
text and hyperlinks;
voice memos (Google Keep automatically transforms them into text).
Features of the program:
file-sharing;
fast navigation — the search is carried out by text or color marks;
content filtering by criteria: lists, images, links;
selection of memos in different colors, creation of shortcuts and pictures;
time reminder or geolocation, synchronization with Google Calendar;
save any information from the Internet;
search for notes and sort notes by color;
synchronization — it allows you to work with information on any device; notes are synchronized regularly with the server; you are able to open them both on your phone or tablet or even in the desktop browser at keep.google.com;
reminders can be programmed for a specific time and place (for example, to call your partner at 12:00 from the restaurant).
Pros
clear interface;
high speed;
voice input;
handwriting notes;
synchronization between devices;
ability to add co-authors;
reminders.
Cons
you cannot create folders;
no search within the notes themselves.
---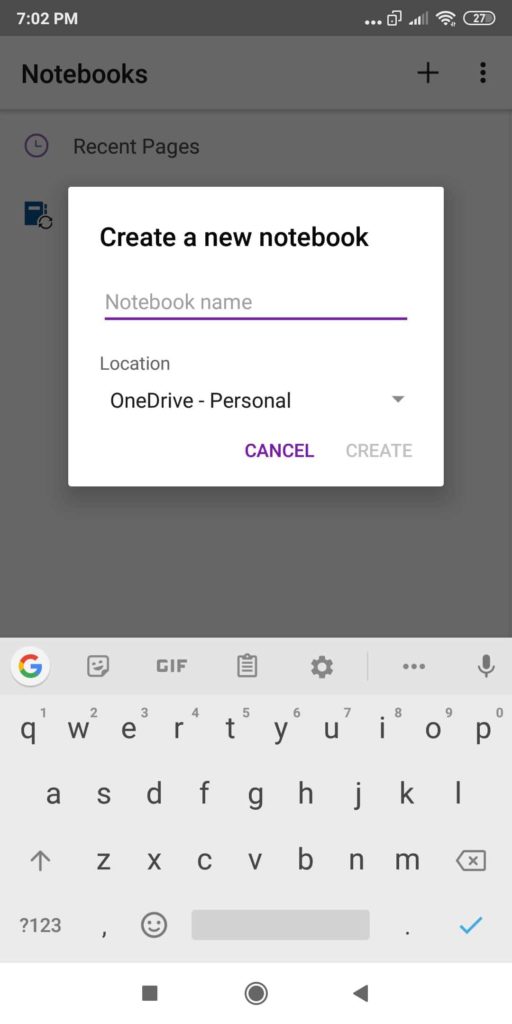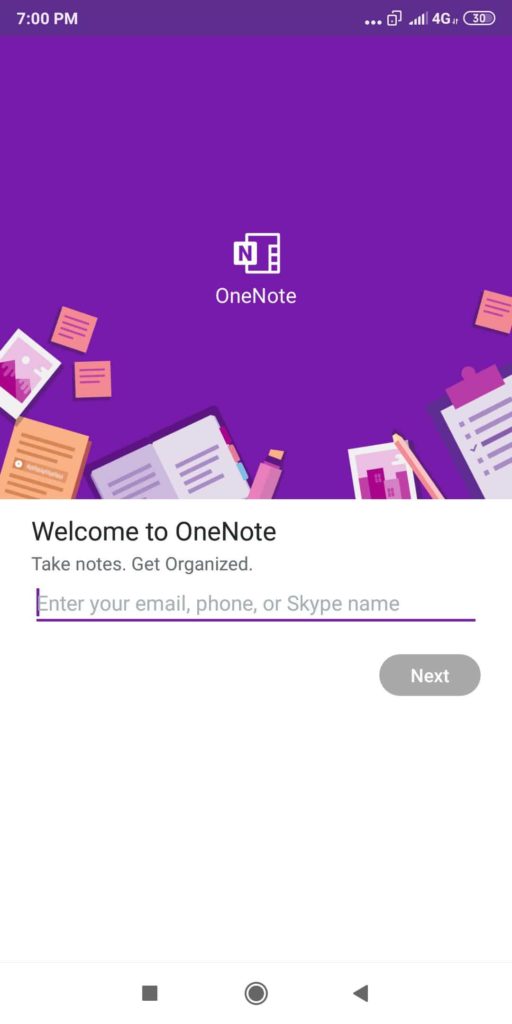 Pricing: free
If you prefer Microsoft services, OneNote will be a great choice for you. OneNote syncs with your Microsoft account, so you can add notes to your desktop or smartphone — the product is cross-platform.
OneNote organizes your notes into notebooks, so you can have different notebooks for different topics. If you want to save something as soon as possible, you can add a note to your home page. Not everyone will like the way OneNote organizes their notes, but the ability to add your favorite notes to your home screen should please those who like to have all the notes there.
OneNote has more features than Keep. You can add pictures, voice memos, pictures or checkboxes in your to-do lists. OneNote can even turn your email into plain text and clear your written mathematical equations (plus, it will show you how to solve them). Certainly, all these additional functions made the interface a bit complicated.
This application is considered to be one of the most powerful in its class. It is simply necessary for those who actively use Microsoft products in their work. The set of functions is impressive:
voice input;
sharing documents;
the ability to draw, handwritten input;
adding photos to your notes directly from your camera;
easily search by tag;
possibility to use the application simultaneously with another one (the window of notes is attached in the corner of the screen);
text formatting options;
create task lists and control their execution.
Pros
integration with Microsoft services;
synchronization between devices;
cross-platform application;
a powerful set of tools.
Cons
complicated interface;
requires a Microsoft account — not good if you prefer Google.
---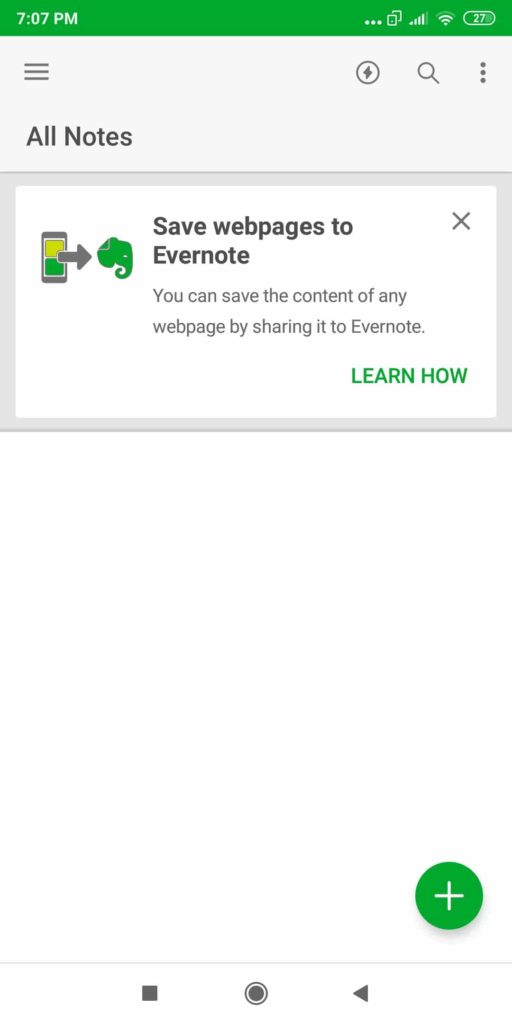 Pricing: free, Premium $7.99/mo, Business $14.99/user/mo
Evernote is a powerful organizer for students, managers, and business representatives. With shared access, employees can work on the same file from different devices. All the information is immediately synchronized between devices and platforms.
Its flexible search will not only find the text in the electronic notes or PDF files but also in photos. Other search settings: by date of creation or modification, source, tag.
Key features of Evernote:
making lists of things to do;
creation of notebooks, large-scale projects with access to favorites (business version);
grouping by tag;
labels and widget placement on the home screen;
setting reminders;
backup notes and attachments.
Limitations of the free version of Evernote:
can only be used on two gadgets;
available traffic is 60 MB per month;
offline mode does not work.
Types of records:
audio and video files;
text with attachments;
photos;
handwritten memos scanned through the application;
copies of web pages.
Pros
ability to use the application for free;
a powerful set of tools;
working with different types of content;
text search in different files including images.
Cons
very limited free version — small traffic allowance, just two devices, no offline mode.
---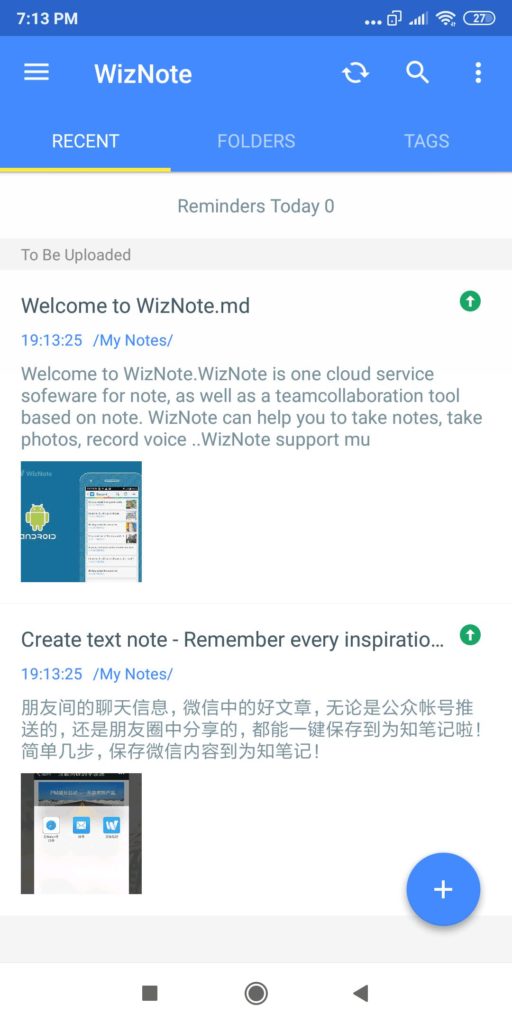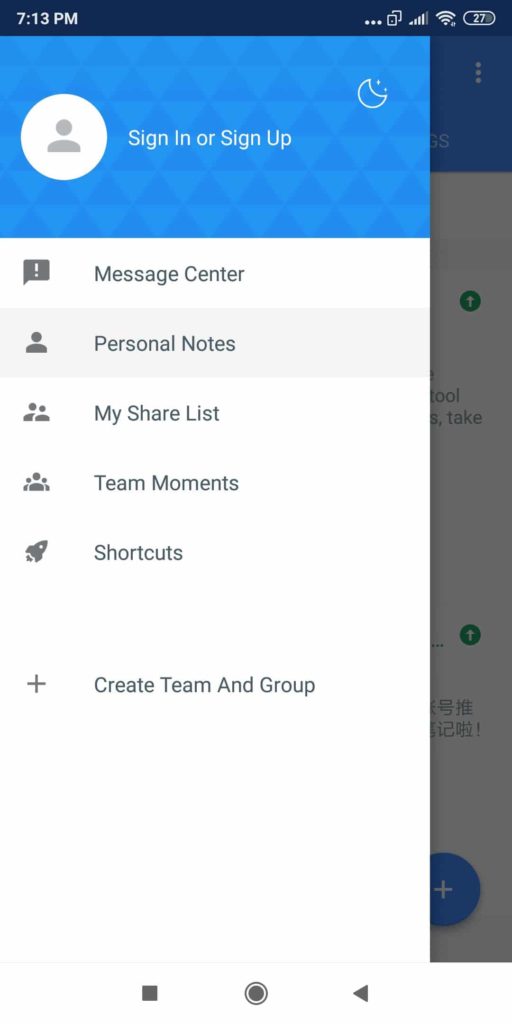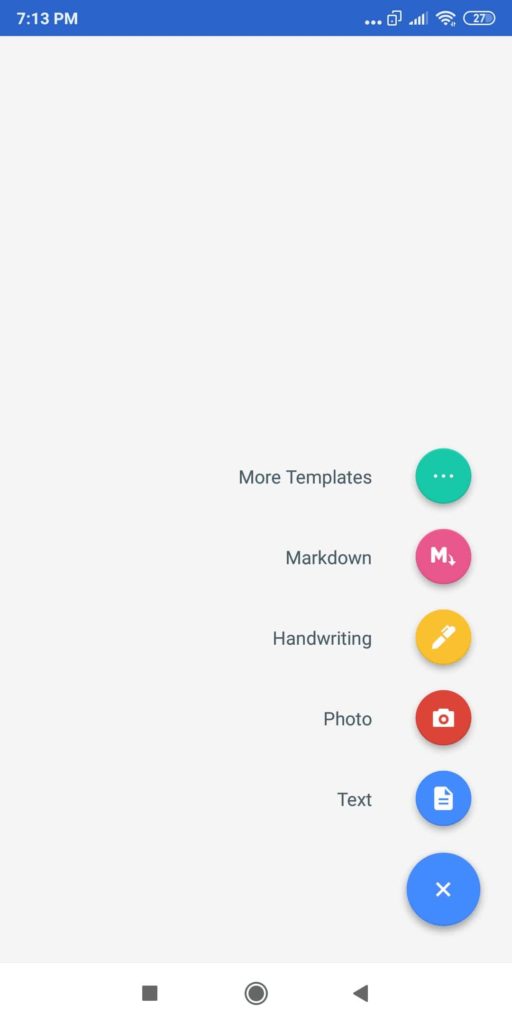 Pricing: free, $8.99/year
WizNote is a cloud app for making notes on Android devices with synchronization, access from any device, and the ability to be used by a team. You can create, store and edit information in it. WizNote is a Chinese product that is often compared to the popular Evernote service. The system of accessing documents is perfectly created with author, reader, observer, editor, and administrator modes.
The basic features of service WizNote:
possibility to save articles from the internet, documents, images, audio files, to-do lists;
synchronization of notes;
folder system for grouping information;
text and handwritten input, several options of notes design templates;
shared editing;
the ability to share records with team members;
to-do list;
setting up push notifications.
perfect for teamwork.
Pros
modern interface;
feature-rich product;
sharing the notes;
synchronization between devices;
templates;
push notifications.
Cons
unclear pricing policy;
limited payment options.
---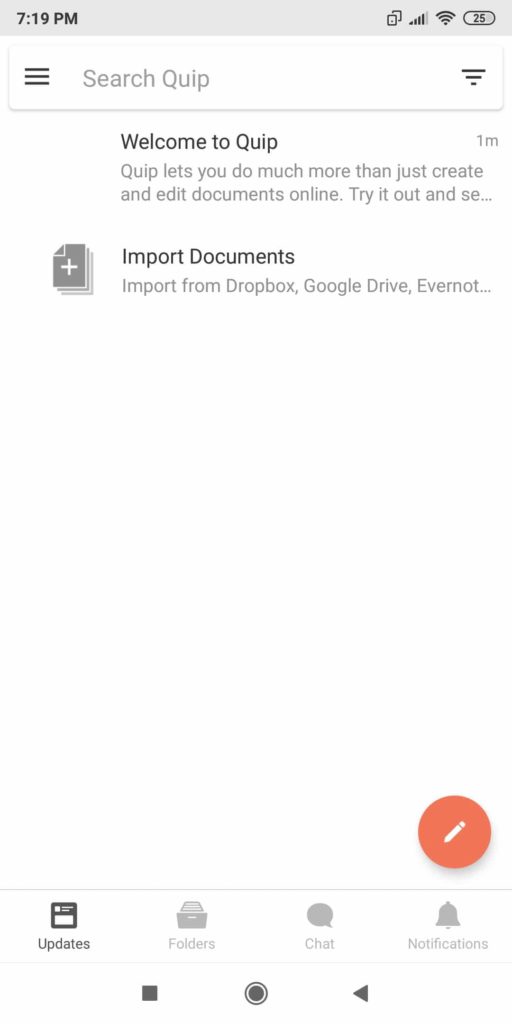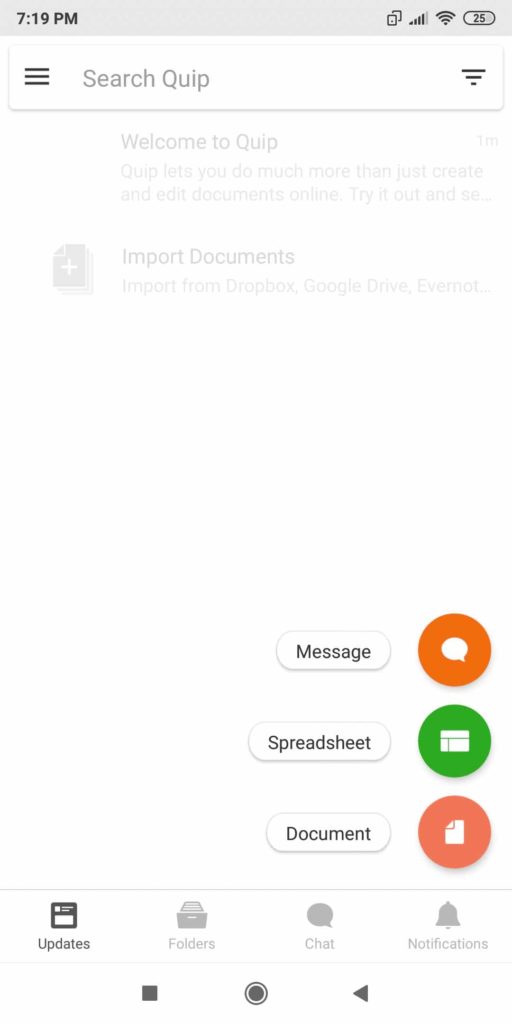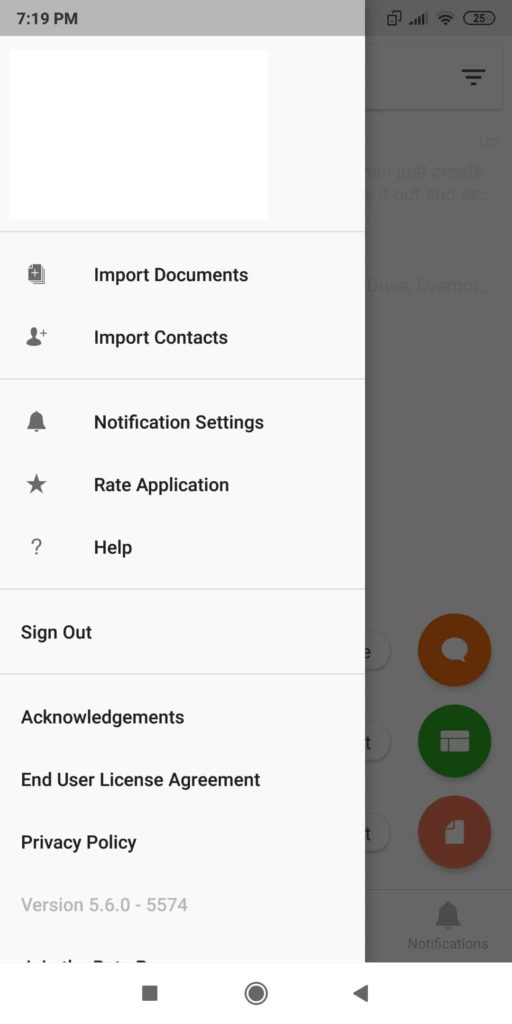 Pricing: free, Starter $10/user/month, Enterprise $25/user/month
Quip is more of a mobile office for Android rather than the typical note-taking app.
In the free version of the application, you get all the necessary basic functions like keeping notes, saving information, media files, etc. In the paid version, you get the possibility of teamwork and a full set of collaboration tools.
Features of the service:
sorting the documents and managing folders;
editing history;
possibility to create task lists;
shared access and chat function;
reliable privacy protection;
integration with Microsoft Excel, Dropbox, Evernote, Salesforce, Gmail, Zappier, etc.;
import and export PDF and Microsoft Office files.
Quip is probably one the best note-taking app for Android which combines functionality, usability, and almost unlimited teamwork options.
Pros
rich set of features for teamwork;
synchronization;
chat between team members;
integration with other services;
high level of privacy protection.
Cons
if you are going to use the application for personal use, some features will be excessive.
---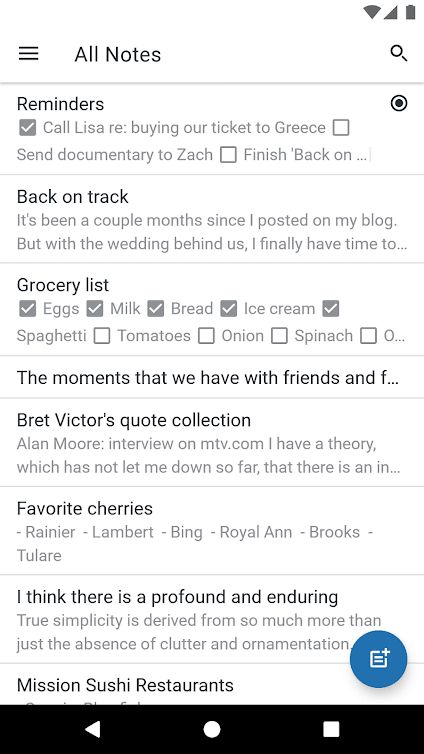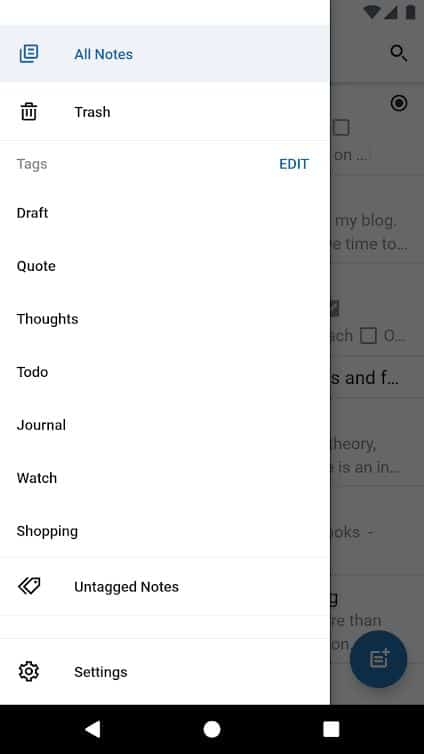 Pricing: free
A great tool for minimalism lovers, SimpleNote does not boast an abundance of complicated features and super functions like the previous applications. However, it has a very high speed of work.
As the name implies, SimpleNote tries to remove the barriers between you and your notes. It does this by offering simple text notes.
SimpleNote is simpler than other products, which means it doesn't display a bunch of distractions when you're just trying to write something down for later. You can get notes on your smartphone (Android or iOS), on your desktop (Windows, macOS and Linux) or in the SimpleNote web app. SimpleNote displays all your notes on the home screen and you can organize them with tags. You can collaborate with other SimpleNote users, either by email or by sharing a link to your notes. As for the notes themselves, you can add text and… that's all. No flags, images, voice memos – only text. There's nothing wrong with that, and it might be ideal if you prefer simplicity.
The app also has several important features:
you can organize your records;
the ability to work offline;
extending the information, sending notes via email.
Pros
free, without ads;
sync between devices;
cross-platform product;
simplicity.
Cons
no additional features — you can only work with text.
---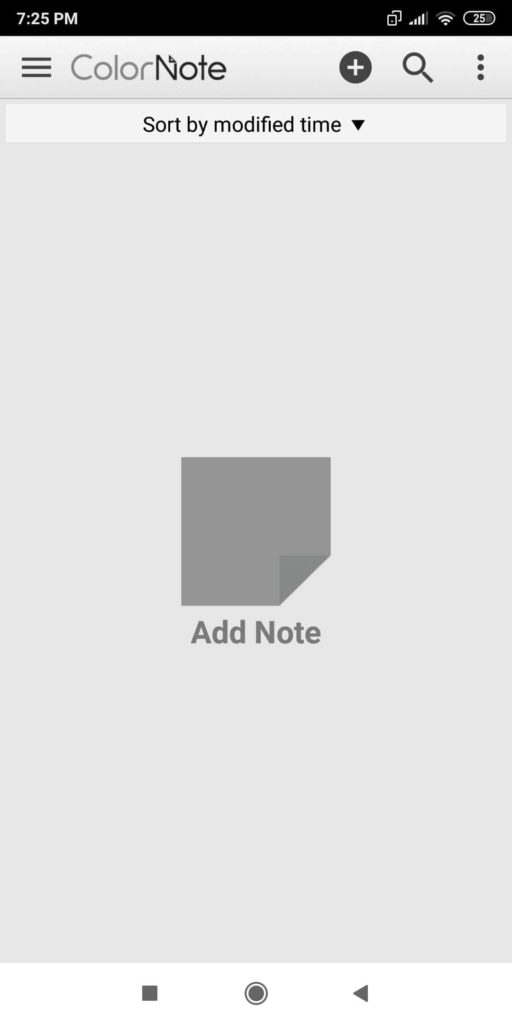 Pricing: free
Color is a great way to organize notes, and that's what ColorNote does the best. You can create a note or to-do list and set a color for it. ColorNote opens a list of all your notes, but you can sort them by title, creation time, change time, color, or reminder time. You can only add text to each note, so you can't add a chart or draw a picture on the screen. You can archive notes but there are no options for folders or tags.
The main functions of the application:
grouping the memos by color;
to-do checklists;
synchronization with the calendar via the internet;
password protection;
placement of bright reminders on the home screen, change of font type;
back up content to a memory card;
audio notifications;
customizable view: table, list;
advanced search by date, background color, alphabetically.
You can link to other memos, contacts in the address book, and terms from Wikipedia when making an entry. Despite the lack of shared access, the ColorNote note manager is a worthy alternative to other similar programs.
Pros
free tool;
a lot of additional features;
text formatting;
synchronization with the calendar.
Cons
accessibility is the biggest drawback for ColorNote: the application is available only on Android; if you only need your notes on your phone, it is fine, but it would be nice to be able to view them on a desktop web browser.
---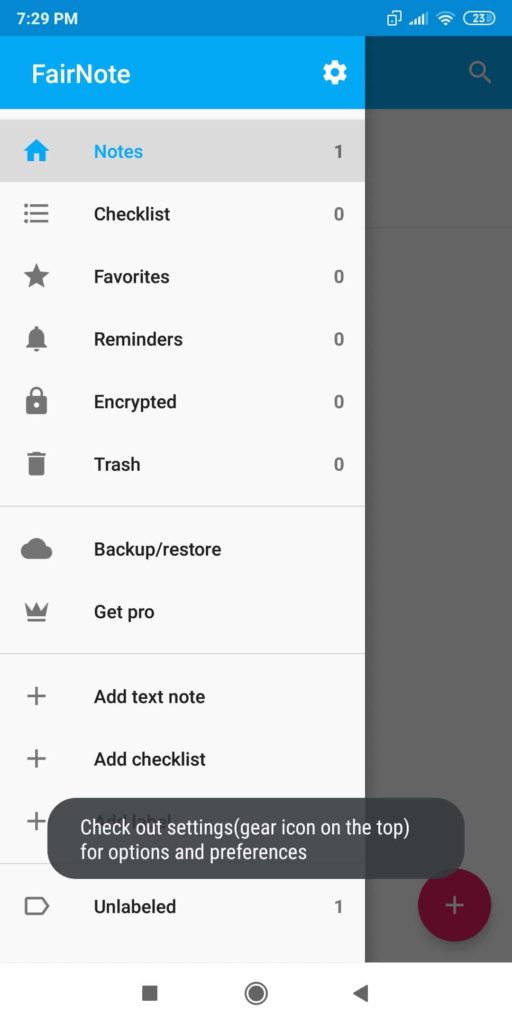 Pricing: free
FairNote is a note-taking app with the main purpose of content protection. Some of its useful options include:
notes are not limited by the number of characters;
convenient sorting by theme — different colors for each one;
it is easy to share notes through other programs;
text encryption, password setting;
backups, integration with Dropbox, Google Drive;
shortcuts and widgets on your home screen;
import/export of text files;
instead of a password, you can use a fingerprint scanner (only on supported devices).
There is no synchronization between different devices and note sharing. This is probably the only drawback of the application.
Pros
reliable protection;
using the fingerprints scanner;
integration with cloud storages;
Cons
no synchronization and note sharing.
---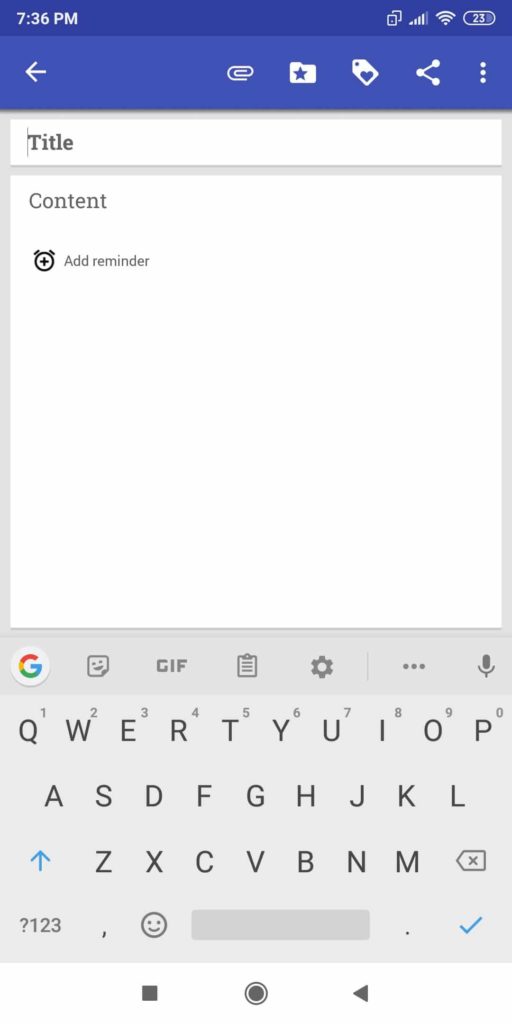 Pricing: free
Many owners of inexpensive (and most likely, outdated) devices are looking for a simple and easy program with decent functionality, which would not slow down on earlier Android versions. Omni Notes provides flexible settings, convenient navigation, and other useful features.
You will be able to create the following types of notes:
text;
photo;
check-up lists.
Once a note is named, there are various options available: set a reminder, add a tag, add a list, attach files, including multimedia.
Omni Notes allows users to:
archive content;
save backups;
add shortcuts and widgets;
save text notes dictated by Google Now;
group content into tags and categories.
Filters are available by different criteria:
name;
date of creation/modification;
date of reminders.
In addition, the application supports collaborative editing by multiple users.
Pros
different types of notes;
ability to attach different types of content;
grouping the notes;
backing up.
Cons
no synchronization between devices
---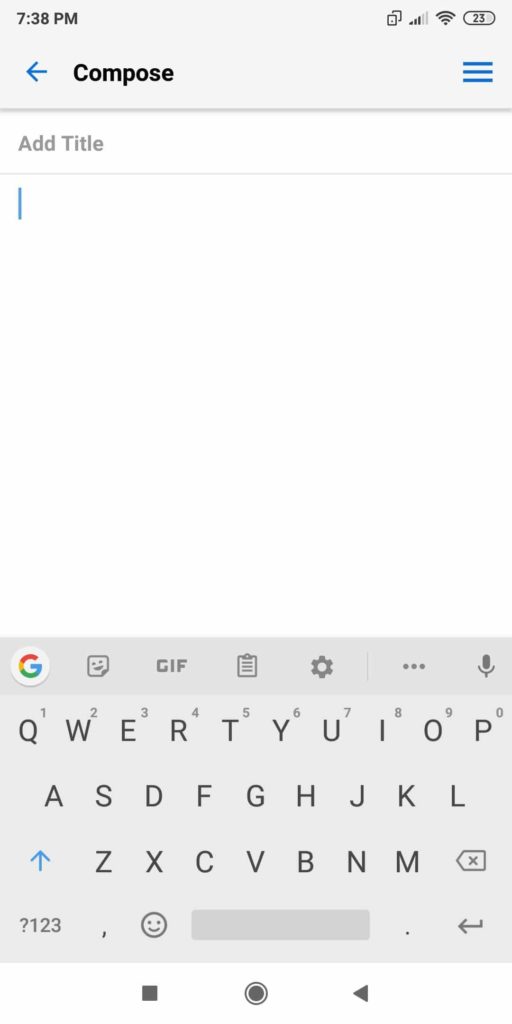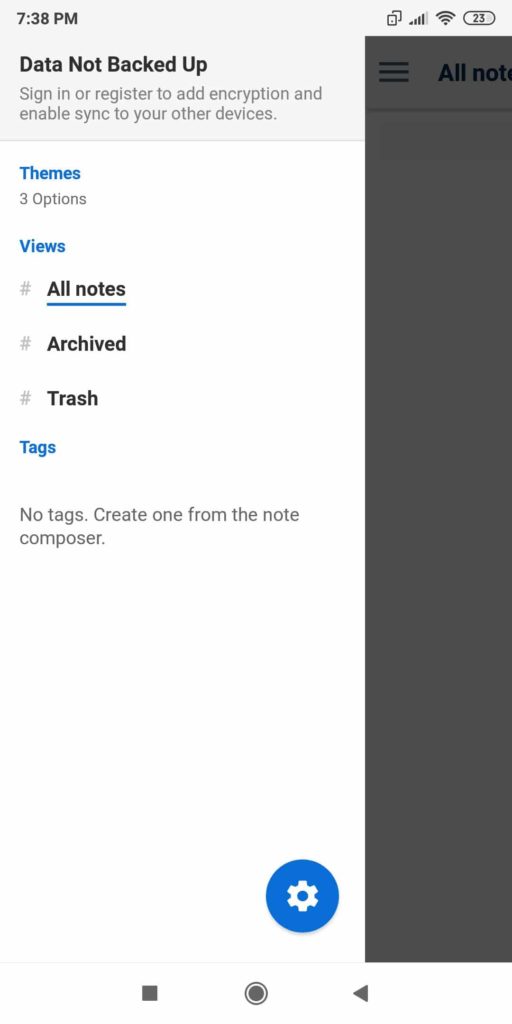 Pricing: free, $2.48/month
Standard Notes provides a high level of security by protecting the contents of your notes from unauthorized access. The user can set a password to the memo and activate the fingerprint scanner. The information is stored on the server in encrypted form. The unencrypted files are intended for sending by email or archiving. Other Standard Notes options: archiving, synchronization, automatic backup to the cloud (Dropbox, Google Drive, OneDrive).
Available filters:
by name;
date of creation;
date of correction.
Standard Notes supports only text-based forms without attachments or lists and there is no shared editing option. Notes are displayed on the screen as a list.
Pros
reliable encryption;
unlimited devices;
automatic sync;
cloud backup.
Cons
you have to pay for some things you shouldn't have to like the dark mode.
---
Conclusion
Modern smartphones and tablets can easily replace paper notebooks and the special note-taking apps from our review proved that. Which solution do you prefer?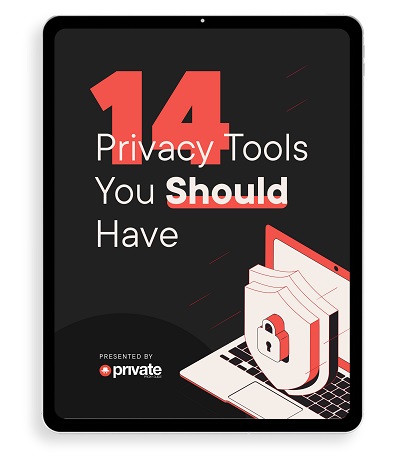 Learn how to stay safe online in this free 34-page eBook.