In recent years, artificial intelligence has advanced significantly, and many different businesses are already noticing its consequences. As AI-generated text is becoming more and more common, it is crucial to be able to differentiate it from material written by a real person.
AI writing detection tools can help you with this. We will look at some of the top AI writing detection tools that are available online. These online tools have been created to differentiate between text written by people and text produced by artificial intelligence algorithms.
We will go over their advantages, drawbacks, and features so you can pick the one that best suits your requirements.
Whether you're a business owner, researcher, or simply someone interested in this field, you'll find this article informative and insightful. So, let's dive in and discover the best AI writing detection tools.
1. Best AI Writing Detection Tools in October 2023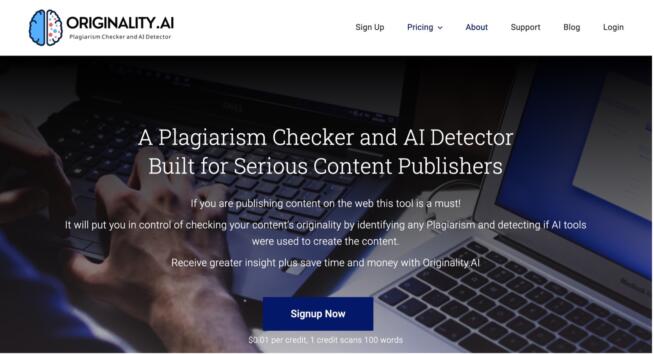 Originality.ai is currently one of your best shots when it comes to detecting AI-generated content. It is built for web publishers who want to ignore any kind of potential penalization due to plagiarism from the AI front. Because it also uses a conventional plagiarism checker, you can understand whether the content you get is original. However, it is not designed for academia.
So, you cannot use this app to see whether an academic publication is plagiarized or written with the help of AI. On the other hand, if you own a content agency or want to buy a website, you can rely on this AI writing detection tool. It must be noted that the service is designed to detect overall originality, not just the presence of AI-based content.
Since it is optimized for web publishers, you can easily integrate Originality.ai with your existing apps. Lastly, the team management options from Originality.ai are simply fantastic. You also have the option to scan an entire website for the presence of AI-based content.
Pros
It can detect AI writing from GPT 3 and GPT 3.5
A credit-based pay-as-you-go system for flexibility
The tool provides API for advanced integration
Cons
It is not compatible with academic plagiarism checking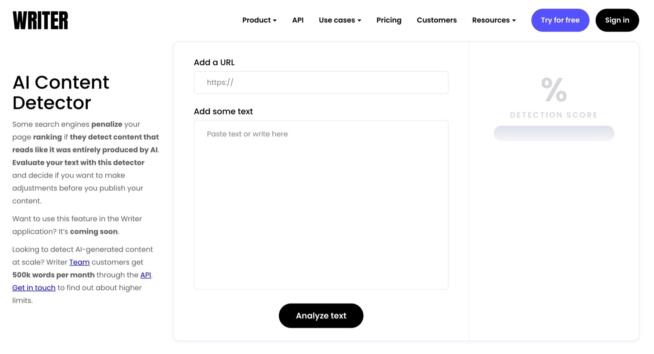 The AI content detector utility from Writer.com is another great choice to tackle the potential problems with AI-generated content. You can try this web-based app for free and determine whether the content was written by AI. After analyzing the provided text, the Writer.com AI content detector will indicate the overall detection score as well.
It is handy if you plan to optimize the content to avoid penalization from search engines, for instance. It is impressive that you can search an entire webpage for AI-based content. As you expect, the paid version of this AI content detection app offers better integration options. For instance, you can use the API to get more things done.
Another impressive thing about this tool from Writer.com is that you can use the service on many platforms like your web browser, Chrome extension, and your existing AI-based content dome. And this tool can be a good investment if you have to deal with a lot of content every day.
Pros
It comes with an easy-to-use interface
You can detect AI content on text or a website
You can try the app for free before subscribing
Cons
It does not work for academic needs
Writer.com AI Content Detector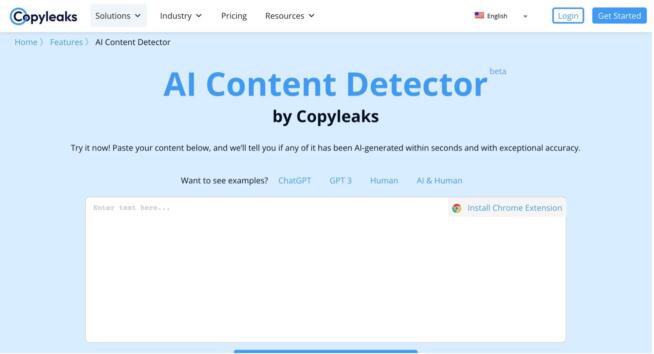 If you are looking for the most accurate AI content detection tool out there, you must check out Copyleaks AI Content Detector. Even though the service is in the beta stage, you can expect it to detect a variety of GPT-made content across the web. You simply have to paste the content, and Copyleaks AI Content Detector will take only a few seconds to show you the decision.
This detection tool worked exceptionally well during our tests and can also be expanded based on your detection needs. For instance, you get support for features like LMS and API integration. Furthermore, you can use this AI tool on the Copyleaks platform or through the Chrome extension. So, if you have sufficient credits on your account, everything will be easy.
Unlike some other tools we have covered, Copyleaks AI Content Detector is suitable for various needs such as SEO, academia, publishing, and reviews. Moreover, it is expected to offer complete support for GPT4 whenever it is launched.
Pros
Exceptional accuracy for AI content detection
Easy to use and set up
Offers advanced integration options
Cons
The premium plan can be expensive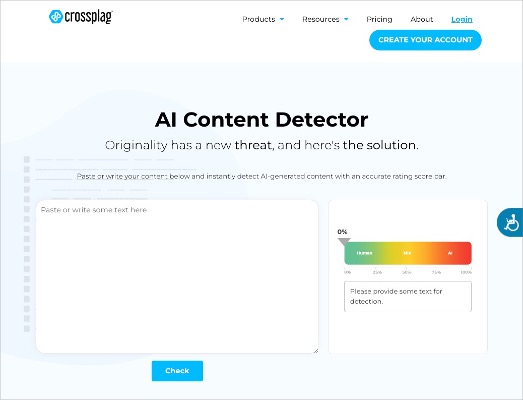 Crossplag is a fully-fledged plagiarism checker, and it has also come up with an AI content detector that works amazingly. Instead of merely saying whether the text is generated by AI or not, the AI detector from this app goes further and provides you insightful indicators. For instance, you can find the percentage of AI-powered content in the text you submit.
It is also impressive that Crossplag AI Content Detector has been designed to work for academia and other needs at the same time. So, if you are a teacher and want to know whether your students are submitting AI-generated content, Crossplag will help you find it. As always, you can use the app for publishing and SEO-based needs as well.
While it is great that you can try the Crossplag AI Content Detector free of charge, it would have been better if the service offered integration options.
Pros
Designed and optimized for multiple scenarios
Provides distinctive scores based on AI involvement
You can use associated plagiarism-checker services
Cons
It does not offer many integration options or API support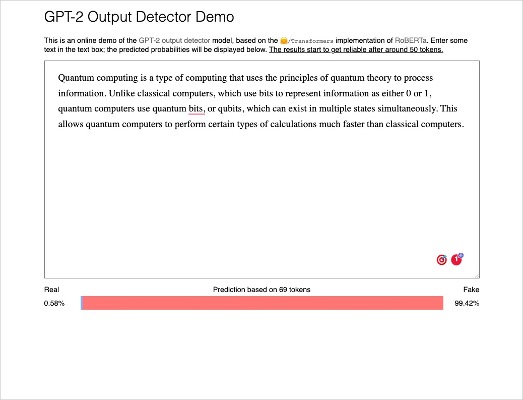 Sometimes, you need an AI writing detection tool without bells and whistles, right? Of course, you may not want to pay for it, either. In these instances, you can check out the GPT-2 Output Detector Demo, which is a free online demo of a pivotal AI writing detection system. It is powered by RoBERTa and does an incredible job of showing whether the content submitted was written by an AI.
Of course, GPT-2 Output Detector Demo does not get much detail about the results. Instead, you can see a multicolored bar with two extremes: Real and Fake. The originality of the submitted text can be learned by seeing where the pointer is located. In other words, you can understand how real (human-made, in other words) the specific piece of content is.
The biggest limitation of the GPT-2 Output Detector Demo is that you cannot integrate it with your existing tools for plagiarism checking or content management. It is something that works for short-term needs only.
Pros
Incredibly straightforward to use and understand
Provides a relative understanding of content originality
Prediction done with the help of fewer tokens
Cons
Third-party integrations are not currently supported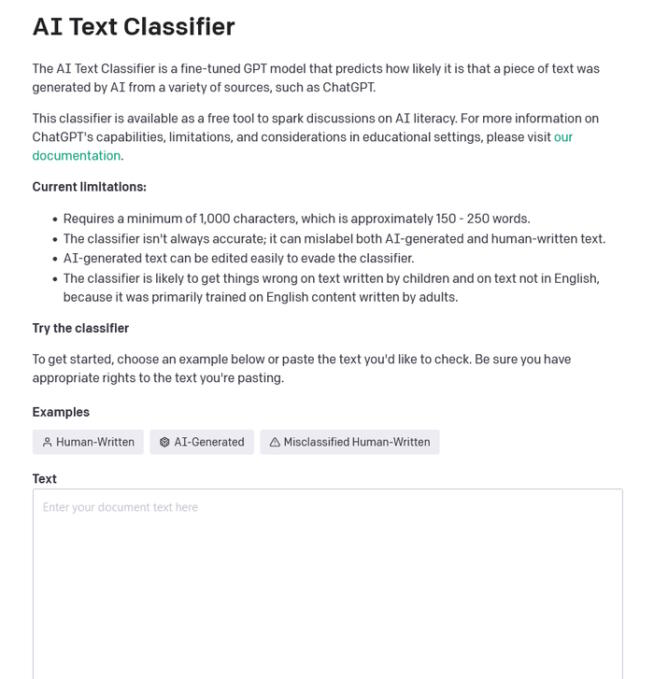 OpenAI's AI Text Classifier is a game-changer for those looking to categorize text data with ease and accuracy. This tool has become a go-to for businesses and organizations in various industries, and it's not hard to see why.
One of the standout features of the AI Text Classifier is its user-friendly design. Whether you're a seasoned professional or new to this field, you'll find the platform straightforward and easy to use. With its intuitive interface, you can upload your text data, fine-tune the model to fit your specific requirements, and evaluate the model's performance on new data in no time.
Another significant advantage of this tool is its comprehensive monitoring and interpretation features. These features provide you with a deep understanding of the model's predictions, so you can make informed decisions based on the output. This is especially valuable if you're using the tool for business-critical applications and need to ensure the accuracy of your results.
Pros
This tool leverages the latest in deep learning technology to make highly accurate predictions about the category of a given piece of text.
The tool is designed with the user in mind, making it easy to upload your own text data, tweak the model to your specific needs, and evaluate the model's performance in real-time.
The platform includes robust tools for monitoring and understanding the model's predictions.
Cons
It is only capable of handling text data, which may not be suitable for certain classification tasks that involve other types of data.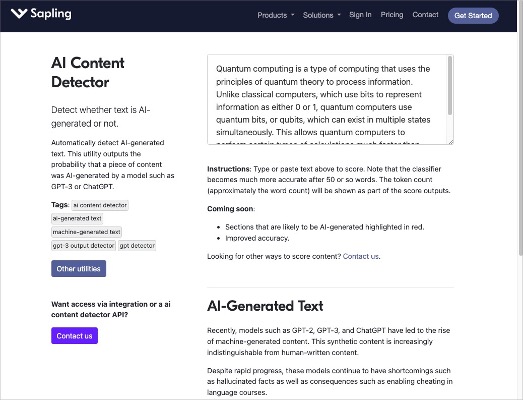 Sapling AI Content Detector is another easy-to-use AI writing detection tool that you can rely on. While the service does not compromise the accuracy of AI detection, you do not have to worry about confusing pages or UI elements. On the contrary, this tool presents everything quite neatly, and you can know the status of the submitted content in a few seconds.
Because Sapling AI Content Detector is a part of plagiarism checkers that have been learning to detect many types of AI-generated content, the accuracy levels are better. You get to know the real probability as well as the fake probability along with the token count. As long as you have a piece of content that is longer than 50 words, Sapling AI Content Detector will be accurate in terms of originality predictions.
Even though Sapling AI Content Detector stays free for basic use, you will have to pay if you want to use the AI content detection API from the company. And Sapling can provide you with customized plans.
Pros
Easy to use while providing actionable insights on AI presence
Shows better accuracy while predicting the real and fake probability
Enhanced support for GPT-3 along with useful features
Cons
Some critical features like highlighting are still under development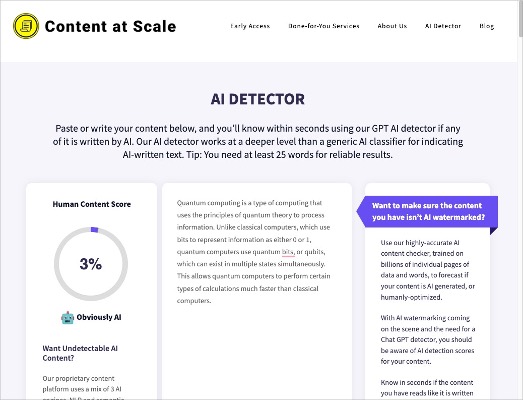 Content at Scale AI Detector is another option when you want to go further with your content management needs and originality checks. Even though using this AI writing detector is simple, you get better insights on how to manage the AI watermarking. Therefore, you will have better transparency about the amount of AI-generated stuff in the content you publish, and maintaining a healthy score is important.
Compared to many so-called AI content detectors, Content at Scale AI Detector does a better job in multiple ways. For instance, because the detection engine uses a combination of AI, NLP, SEO, and semantic analysis algorithm, you have a better chance of detecting AI content that may be left unflagged by regular plagiarism checkers.
Because you get complete support for GPT-3 and the previous versions. Because this checker comes from a company that enables people to use AI for better writing, the insights are better in many ways.
Pros
Incredibly easy to check for AI writing in your content
Customized API access for your different content needs
The use of a three-layer plagiarism system is more effective
Cons
It could use more features in academic scenarios
2. FAQ
2.1 What is AI writing detection?
AI writing detection is an important concept in today's world as more and more text is being generated by artificial intelligence models. The goal is to identify if a piece of text was written by a human or generated by a machine
There are various methods used for this detection, including linguistic analysis and style analysis. The linguistic analysis focuses on the language patterns and grammar used in the text, while style analysis concentrates on the writing style and tone.
Additionally, machine learning algorithms can also be utilized for this purpose. By training on a vast amount of text data, these algorithms can identify the patterns and features that separate human-written text from AI-generated text.
The impact of AI writing detection on a variety of facets of our lives—from the generation and verification of online material to the improvement of language model performance in research and development is fascinating.
In the years to come, this field will evolve further and have a big impact on the world.
2.2 What are the benefits of using AI writing detection tools?
There are several benefits to using AI writing detection tools. Firstly, these tools can greatly enhance efficiency by rapidly and accurately analyzing large amounts of text, saving time and effort compared to manual methods.
AI writing detection tools also guarantee consistency and impartiality in evaluations by eliminating personal bias, resulting in more objective and fair writing evaluations. Additionally, these tools can improve writing skills by offering suggestions for improvement and helping students identify areas in need of development.
Finally, AI writing detection tools can increase accessibility for individuals with disabilities and enable them to engage with written materials and improve their writing skills.
In conclusion, AI writing detection tools offer a range of benefits that can improve writing skills, increase efficiency, and promote fairness and consistency in writing evaluations.
2.3 What are the key features to look for when choosing an AI writing detection tool?
When selecting an AI writing detection tool, there are several crucial aspects to keep in mind. Firstly, it's important to assess the accuracy of the tool, making sure that it's been tested and proven effective in identifying writing by AI and which one is done by a real person.
Next, think about customization options and look for a tool that can be tailored to your specific writing needs, such as the ability to set your own grammatical and stylistic rules to identify discrepancies.
Additionally, consider how easily the tool can be integrated into your existing workflow, such as with learning management systems or word processing software. The user interface of the tool is also important, so choose one with a user-friendly design that is easy to navigate.
Make sure that the tool supports the languages you need for your writing evaluations and feedback.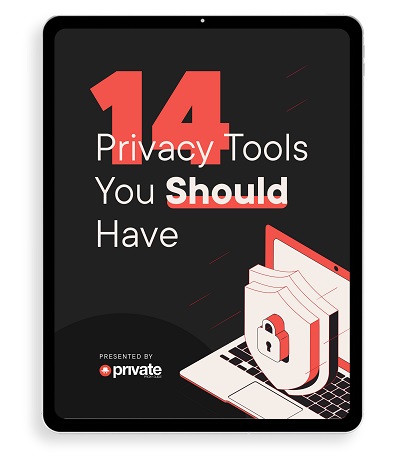 Learn how to stay safe online in this free 34-page eBook.