You probably picture a large conference room in an office when you think of business events. When you think of your children in school, you probably imagine them with their classmates and teacher in a schoolroom. It would have been difficult to understand the difficulties of planning a meeting or a class without even being allowed to leave your house before the pandemic. Zoom was all ears when the pandemic prompted us to search for alternatives to face-to-face meetings.
Zoom has been there for a long time, but it wasn't until covid that everyone realized how important it was. Even workplace parties, online classes, game events, travel planning, reunions, bible studies, and other activities began to use video conferencing as a venue. There has been an increase in the Zoom community, and some of us are beginning to wonder what the service can manage.
Even though most social distancing restrictions have been repealed, everyone still requires these services if they work from home. They're still a terrific method to stay in touch with distant relatives and friends.
During the epidemic of the previous few years, millions of people utilized Zoom, one of the top video chat apps and software solutions. However, to keep up with Zoom, rival video conferencing providers such as Google Meet, Microsoft Teams, and Skype have added additional features and functionality. So, if you're seeking Zoom alternatives to meet your video conferencing requirements, these are the best options.
1. Best Zoom Alternatives 2023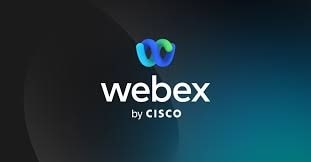 With Cisco's reputation, it's no surprise that it's one of the best in the field. Cisco focuses on increased engagement by using innovation to satisfy the demands of organizations worldwide, such as allowing participants to join conferences with a single tap. Cisco provides video and audio conferencing capabilities and other meeting-related products.
Cisco Webex is a web conferencing tool that enables you to host online HD video conferences and communicate with others via messaging. Screen sharing, videoconferencing, document sharing, flowcharting, AI transcriptions, record, and other collaboration capabilities make it one of the best Zoom alternatives for businesses.
In addition, Cisco Webex now includes many AI-based features. For example, you may now give in-meeting responses using hand gestures and send gifs and emojis. It also uses AI to prioritize key communications and save shared files.
Key features:
The Webex assistant provides real-time translation in ten languages.
Organizers can use SMS, email, or IVR to conduct post-call surveys.
Incorporate a one-on-one phone conversation into your video conference.
Use personalized photos, colors, and co-branding to make your location unique.
Meetings can be recorded, with notes taken.
For enhanced interaction, use two-way whiteboarding.
Business tools such as Salesforce, Zendesk, Microsoft Dynamics, and others have pre-built connectors.
Cisco has an AI-powered Webex assistant, which is one of its standout features, and this helps in taking notes on conference highlights for reference purposes. Pre-designed meeting invite themes, such as ideation sessions, brief catch-ups, and more, are available with this video conferencing program. It also helps you remove annoying background noises by using your display or presentations as your virtual background. You may also look at the Control Hub's insights and analytics, which include real-time data usage, utilization, and environmental conditions, among other things.
Webex also includes two important devices: the Webex Desk Camera and the Cisco Webex Board. The Webex Board assists with conducting video conferences, whiteboarding, and marking information wirelessly, while the Webex Desk works with laptops, monitors, or the Webex Desk Hub. A stereo speaker and 4K wide-angle camera are also included.
Pricing options:
Free
Starter – Per month $13.50 per host
Business – Per month $26.95 per host and
Enterprise Plan: Quote-based
The free plan allows 100 people to attend a meeting. The Starter plan allows 150 people to participate. The Business and Enterprise plans allow 200 and 100,000 people to attend the meeting, respectively.
Microsoft Teams is a cloud-based teleconferencing platform that can take in up to 10,000 users (with its most advanced plan).
It enables you to host video meetings remotely, phone calls, share documents, and send text messages. You also receive AI assistance and high-quality audio, video, and screen sharing features.
Screen sharing, email invitations, digital whiteboards, meeting chats, document sharing, and other collaboration options. You can also manage settings such as assigning speakers and participants, eliminating uninvited guests, muting them, and co-authoring files. Microsoft Teams also lets you choose from various background options or create your customized background.
You can use the "Raise your Hand" option to let everyone know when you have anything to say. You can browse recordings and notes from prior sessions and download the attendee list for future reference. Furthermore, it records and shares all of your meetings on the cloud. You also can communicate with users one-on-one and use live subtitles to follow each word said throughout the conference.
For one-touch access to Team Room devices, Microsoft Teams partners with Logitech, Crestron, Poly, Lenovo, HP, and Yealink. You can easily schedule and control meetings from anywhere, at any time, thanks to the connection with Outlook or the mobile app.
Key features:
Works for both small and big teams
File sharing option
Can blur the background
Screen sharing option
Google Chrome extension
Pricing options:
Freemium: Free plan
Microsoft 365 Business Basic: $5.00 per user per month
Microsoft 365 Business Standard: $12.50 per user per month
Office 365 E3: $20.00 per user per month
The first three plans can accommodate 300 people, whereas the Office 365 E3 plan can accommodate up to 10,000 people. Aside from that, all of the plans provide convenient features such as screen sharing, customizable backdrops, planned meetings, chat messages, and data encryption.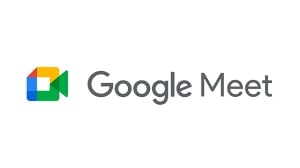 Google Meet is a business-oriented version of Hangouts that is used for teleconferencing and webinars. Google Meet is available on both iOS and Android. Additionally, the mobile app can help you to control and monitor meeting participants, chat groups, conference details, and more. With its Enterprise package, you can initiate a call in HD with 250 participants, with 16 attendees visible at a time. It also allows users to send email invitations to participants directly from the Google calendar after you've created the event.
You also receive all of the regular capabilities, such as screen sharing, call or video recording, dialing into a video conference, live captions during meetings, and multi-device compatibility. You may also record meetings and save them as an event in Google Calendar or Google Drive.
Key features:
Participants can be pinned, muted, or removed.
Preview screen for video and audio.
Layouts and screen settings that can be changed
Participants can share files, links, and text messages.
Integration of Google and Microsoft Office apps
You may also live-stream your conference to 100,000 people at once with the Enterprise plan. The Premium package includes full access to Google's clever noise-canceling technology, G-Suite, and Google's security layer. Overall, it doesn't have many complex capabilities, but it does have enough to organize a basic video conference.
Pricing options:
Free
Google Workspace Essentials: $8 per active per user per month
Google Workspace Enterprise: this is quote-based
The free plan allows for 100 meeting attendees and up to an hour of meeting time, whereas the Enterprise plan provides for 250 attendees and 300 hours of meeting time.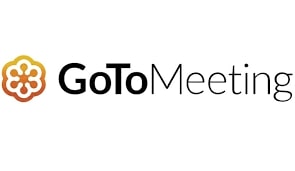 GoToMeeting is one of the many teleconferencing software that enables users to manage, join, and host web meetings with a click. It is one of the best Zoom replacements out there.
The primary payment plan allows up to 150 people to attend, while 3000 people can participate with the Enterprise payment plan. It supports Polycom, Lifesize, Cisco, and devices and works on all devices, including Macs, mobile phones, and PCs. In addition, it supports twenty-five camera streams and works with an H.323-enabled teleconference room system.
Key features:
Screen sharing.
Mobile conferencing.
Conference calling.
Cloud-based recording.
Video conferencing.
Virtual whiteboard tools and drawing tools.
Split-screen feature
Voice commands to join meetings
Security features like SSO login SAML.
Meeting recording and transcriptions.
The teleconferencing platform also has an Office 365 plugin that enables you to schedule, manage, and participate in online meetings. There's also a 'commute mode,' which helps you join or host meetings while on the go on low-bandwidth connections. You can choose between toll-based and VoIP services.
The Admin Center in GoToMeeting helps manage participants and their access to various functionalities. You can even delegate complete control of the keyboard and mouse to another presenter or audience member. The program also has a "call me" option, which notifies you by phone when a planned meeting is ready to begin. It also enables you to attend the conference over the phone, without the need for a code or PIN. It also includes up to 25 HD video streams each session and diagnostic reports that provide information on the meeting and its participants.
Pricing options
Professional plan: $12 per month
Business plan $16 per month
Enterprise: is quote-based
HD video, window sharing, web audio, a dial-in conferencing line, business email, voice control, and other capabilities are included as standard. You also receive a 14-day free trial to give the product a try before you buy it.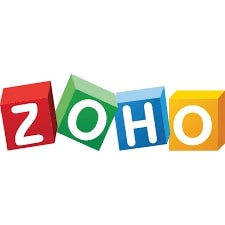 Zoho Meeting, an app that enables you to broadcast demos, host webinars, and virtual meetings, is another prominent Zoom competitor on our list. It allows you to start or attend a conference without needing any software to be installed. Although an iOS app is required to hold meetings, both the iOS and Android applications can attend them. A browser extension for Firefox and Chrome is also available. You can save your session to the cloud, retrieve it, or transmit it through a web link. You also can call in from anywhere in the world with over a hundred local connections and fifty-five numbers.
Key features:
In-session chat.
Meetings without any time limit.
Online meetings using video, audio, and screen sharing.
Send email reminders, receive RSVPs, and embed meeting links.
Sync meetings with Google or Zoho calendar.
Use polls as well as track the response.
Moderator controls such as muting attendees, removing and adding attendees, and switching presenters
There's also a 'Lock Meeting' option that allows for organizing secret meetings while keeping track of who comes in. You can even block access to anyone who has the attendee link in this method. Furthermore, you can make any participant a speaker or designate a co-organizer at any moment during the meeting with Zoho Meeting. You can add your company's names and logos to mail invites and reminders to co-brand your events and webinars.
You also can increase leads by creating custom registration forms, including custom fields, and integrating the application form on blogs and web pages. The communication takes place behind a secure SSL/128-bit AES encryption layer when it comes to safety.
Pricing option:
Meeting 10: It costs $2.5 per month and can allow up to ten attendees
Meeting-25: It costs $5.0 per month for up to 25 attendees
Meeting-50: It costs $7.5 per month for 50 attendees
Meeting-100: It costs $10 per month can allow up to one hundred attendees
Additionally, you get a free trial period and a free edition with restricted functionality to host presentations and online meetings.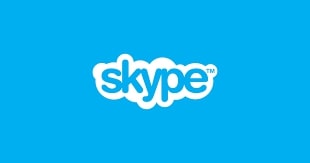 Skype has existed for a long time in the age of web-meeting services. It's a renowned Zoom alternative that allows for making free video conferencing and hosts people from all across the globe. You may create a teleconference for up to a hundred individuals in HD resolution with Skype's Meet Now from your tablet, computer, or smartphone. And one can do that without having to download an application by just creating a web meeting and sharing it with your viewers.
You also can record audio or video calls and share your screens with other call participants using Skype. You can share PowerPoint presentations, audio, video, photos, and more with your complete team in full-screen mode. It also facilitates communicating your present location with all video conference participants. It also has a drop-and-drag file sharing function that helps you share up to 300 MB of photographs, videos, presentations, and other files. Before initiating the call, you can blur or modify the background to conceal your current background.
Key features:
Subtitles are updated in real-time.
Encryption from beginning to conclusion.
Outlook integration is available.
Raise your hand to indicate who is the next person to speak.
When needed, conduct a search within the dialogue.
Real-time translation of instant messages, voice communications, and video calls
Ability to respond to messages with amusing emojis or mention persons in the chat using the @ symbol.
Skype transfers your calls to various numbers or sends them to voicemail when you're not available. Skype also enables you to make calls to landline phones and mobile phones for a fee. To receive calls like a rooted phone, you can get a Skype number from another region or country. You also can send SMS from anywhere at any time.
Pricing option:
Skype is generally free, but the calling service costs around $2.99 per month.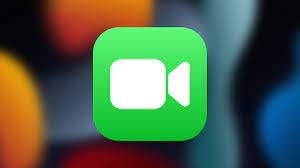 FaceTime is an Apple video calling app that enables you to make voice/video calls to other Apple devices from your iPhone, iPad, or iPod touch. Chrome add-ons can let you use the chat feature on MSWindows 7, 8, 10, and other operating systems. A team video call on FaceTime can have up to 32 participants. You can even make audio-only calls if you want to save bandwidth. The program has a straightforward user interface with only the most basic functions, such as a call stop, mute, and camera turn off button.
Features
Use phone numbers or Apple IDs to make voice or video calls.
Make a list of 'Favorites' to make it easier to find and call important individuals in the Phone app.
FaceTime calls are automatically added to your iPhone's recent calls list.
To improve interaction, send stickers and Memojis.
It also enables you to customize your video conference with stickers, Animoji, and filters. However, it would help to create your emoji before beginning the video call. While the software is entirely free, secure, and provides HD quality, it does have certain limitations. You can use it as an informal free video conferencing alternative without having to exchange displays or data with other participants.
Pricing option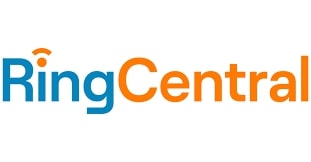 RingCentral is a networking and collaboration platform that enables you to hold video conferences with 500 people simultaneously. Without downloading an app, you can attend the meetings right from your browser. It also helps you swap devices without disrupting the discussion and converting from audio to video chat.
Special features
Share your computer screen with others.
Real-time file editing
Can create Up to 50 breakout rooms.
Use whiteboards and annotations to collaborate.
Send text messages and share content.
Can message threads your team to share files.
Using in-meeting chat, keep track of the conversation.
Directly from the message thread, join a video call.
You can record as many meetings as you wish and share the details over the cloud.
RingCentral also connects with Microsoft Outlook, allowing you to arrange and update meetings with a single click. You also can use it to sync with iCal Calendar Events and send invitations via text or email from your mobile devices.
It also interfaces with popular CRMs such as Zendesk, Salesforce, and others, in addition to calendar apps. You do get real-time statistics for all departments to measure the system's performance, evaluate the quality of service, and track usage. You may also utilize its built-in webinar technology to host up to 10,000 guests globally with 500 moderators.
Pricing options
Essentials: $19.99 per user per month
Standard: $24.99 per user per month
Premium: $34.99 per user per month
Ultimate: $49.99 per user per month
These pricing schemes are primarily for up to 20 users, and the price increases as the number of participants increases. In addition, the entry plan only allows for texting and audio calls, but the other three subscriptions also allow for video conferencing.
2. Zoom Alternatives FAQs
2.1 What does an average video conferencing facility cost?
Video conferencing software is available in monthly or yearly payments (with the annual fee, you'll save roughly 10-15% on average). Many platforms offer a free version and a free trial of the premium version that can last anywhere from 7 to 30 days. The vendor determines the price you pay, the number of users, and the features. In general, video conferencing software costs from $28.00-$58.00 per month per user.
2.1 What hardware is required for video conferencing?
Any additional equipment for your video conferencing system, aside from a desktop/laptop computer or a mobile phone, is mostly unnecessary.
The following is a list of common video meeting equipment:
Headsets or Speakers
Microphones
Displays with touch screens
2.3 What are the security features a video conferencing tool should contain?
End-to-end encryption
Password-protection for meetings
Wait rooms for meetings
Two-factor authentication
SSL
HIPAA Compliant
3. Conclusion
These are the Zoom alternatives, in my opinion. It's critical to choose the correct video conferencing or team collaboration software, particularly in the aftermath of COVID-19.
One of the various video conferencing platforms available can be customized to meet your specific needs. Which one of these Zoom alternatives will you choose and why? Do let me know in the comments.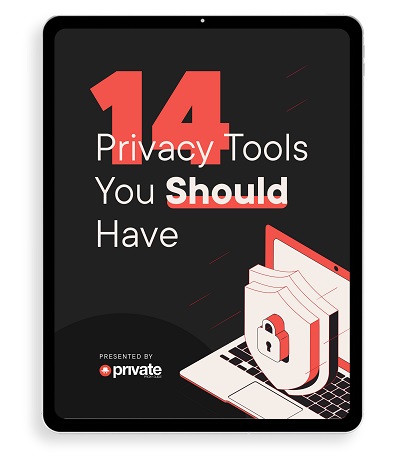 Learn how to stay safe online in this free 34-page eBook.