If there was ever such thing as a 'household name' when it comes to proxy providers, SSLPrivateProxy (www.sslprivateproxy.com) would probably be the closest thing to it.
If you have spent any length of time involved in the internet marketing industry, or if you are a regular user of internet-based software and services that require proxies, chances are you have already come across this company at least once during your journey.
They are well assimilated into almost every relevant forum, and they have a lot of fans who swear by their service. We decided to put their popularity to the test, to see if SSLPrivateProxy was built around hype, or whether they were really worth their weight in proxies.
| | |
| --- | --- |
| 🖥️ Servers: | 34 locations in the US and EU |
| 💸 Price: | $22.40-$630 |
| 🗺 Speed: | 1000 Mbps |
| 📆 Money-back: | 7 days |
| 📝 Support: | Webform, email |
| Payment: | Paypal, 2Checkout, Worldpay, Bitcoin |
| Port 25 blocked?: | Yes |
| Proxy types: | HTTP & HTTPS |
| Proxy anonymity: | High |
| IP Pool: | 120 000+ |
| Uptime: | 99,99% |
| TrustPilot Score: | 4,1 – Great |
1. What did we purchase for the test?
We didn't want to leave any stone unturned with this review, so we decided to try out each of SSL's offerings which included 5 private proxies, 10 shared proxies, and a Virtual Private Network (VPN).
Here is a breakdown of the costs of each service, at the time of writing this review:
5 Private Proxies – $15 per month
10 Shared Proxies – $11.10 per month
Private VPN access – $7 per month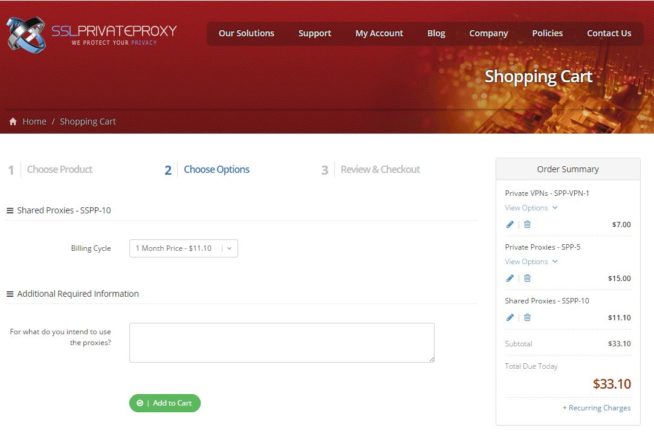 Straight off the bat, it's obvious that SSLPP is a little bit more expensive than a lot of the other providers. This is due to the fact that they are extremely popular and have a solid position in the industry, allowing them to charge premium pricing. With that being said, the prices are still affordable, but let's wait until after we have tested them to jump to any justifications.
2. Software used
We decided to run the trusty SEO software GSA SER, using the proxies to help the software build a series of Web 2.0's, forum profiles, and social bookmarks. We regularly use this software for our own SEO campaigns, so we already had a rough baseline to measure against.
The proxies we purchased were all located in the USA, which is often the case, but we were surprised to see how many cities were available to choose from. SSLPP currently provide proxies with IP's located across 33 cities in the USA as well as 5 European locations: London, Madrid, Frankfurt, Paris, and Amsterdam.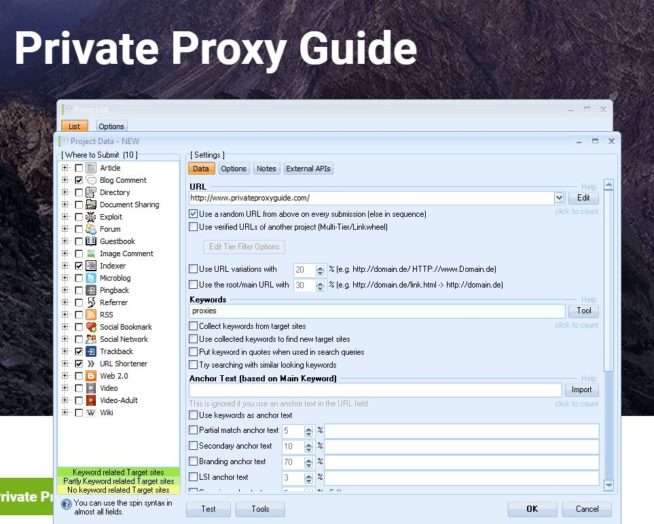 3. How did the proxies perform?
We had high expectations going into this test, as SSLPP is often recommended as the best provider on the internet, and luckily we were not disappointed. The proxies were extremely fast, none of them dropped during the several hours that we had them running and the speeds were incredibly stable.
The proxies are just one aspect of the service, and they passed the test with flying colors, so we decided to see how quickly we could get a response from their support team. We have read mixed reviews on the support system, so we decided to see for ourselves. We simply emailed SSLPP and asked them whether or not their proxies would work well with Craigslist and other classified websites, to which the answer was "Yes". We received a reply within an hour, so it's a thumbs up from us.
4. Would we recommend them to our readers?
Absolutely. Our experience with SSLPrivateProxy has been nothing but positive from start to finish. Their website is easy to navigate, their support is easy to reach and responsive and the proxies are still performing well for us. The price may be a little intimidating to those who are used to spending next to nothing on their proxies, but the price is more than justified in our opinion. Whether you need proxies for Instagram, Twitter, Tumblr, Craigslist, or any other website that you wish to have anonymity on, you can't go wrong with SSLPrivateProxy.
Other customers also rate them very high: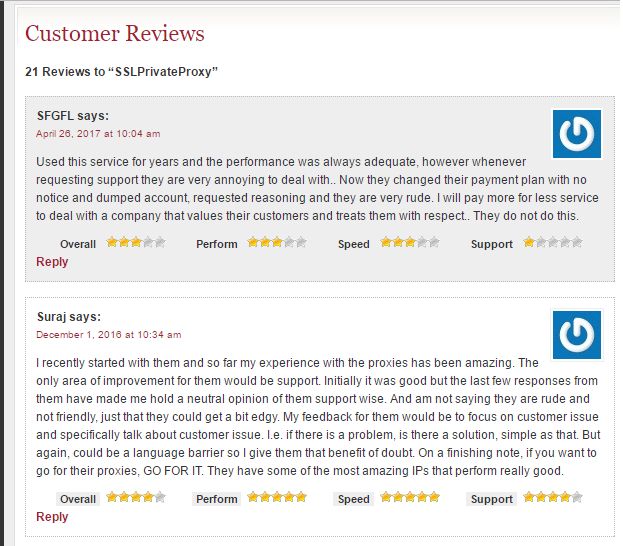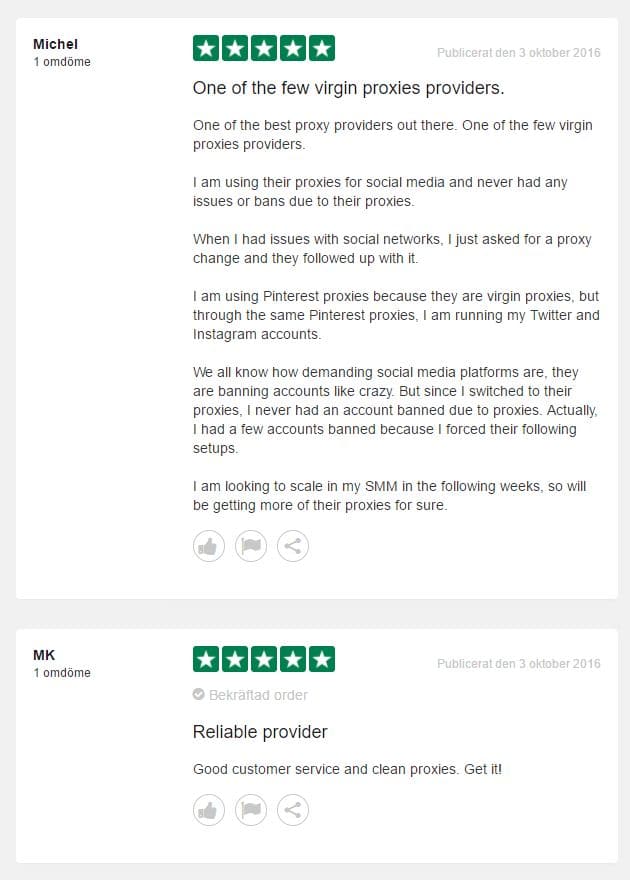 Get a 30% recurring discount with our exclusive promo code!
SSL Private Proxy Promo Code – "PRIVATEPROXYGUIDE30OFF"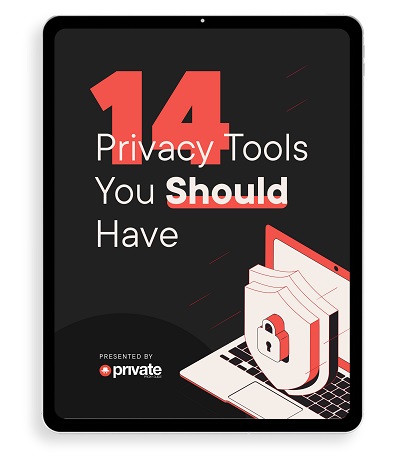 Learn how to stay safe online in this free 34-page eBook.