We are continuing the series of reviews of proxy services. In today's article, we're going to talk about ezProxies. This is one of the most popular providers with the highest level of security and reliability and up to 99.99% uptime.
They provide a variety of proxies in the US and in the UK. In addition, their proxies are highly anonymous so in most cases, you will not be identified as a proxy. In the review, we will take a closer look at what ezProxies is, how it works, its features, and support. Also, we will buy the minimal package of dedicated proxies and make some tests. In the end, we will check whether it is possible to ask for a refund.
What is ezProxies?
ezProxies is a provider of proxy servers based in Portland, Oregon, USA. They offer fast, reliable, and anonymous proxies at affordable prices. They provide a really high uptime of up to 99.99%, round-the-day technical support, and a great cluster of proxies. You will be able to choose from shared and dedicated proxies. Shared proxies are used by many customers, so they are a bit cheaper. When it comes to dedicated proxies, you are the only one using it. So, if you have specific needs, we advise using the dedicated proxies.
The company supports several payment methods including bank cards, PayPal, and even Bitcoin. Bitcoin allows an absolutely anonymous payment.
How ezProxies Works
The principle of how this service works does not differ much from all other similar services. You choose the type of proxies, get them, and enter the required data in the software you use. It can be a web browser or any other allowed software. Next, when you connect to the Internet, your request first goes to the proxy which is acting as an intermediary. The remote server hides your real IP address. So, nothing difficult.
ezProxies Features
Private proxies. You are the only owner of these types of proxies. They are located in many cities in the USA and provide the highest security and anonymity.
Shared proxies. These proxies are shared with various other users. What does this mean? It means that you are not the only user of the proxy and the one IP is used by several people. In most cases, it is enough for all your needs.
Affordable prices. The proxies are affordable for almost everyone. In some packages, one proxy costs as little as $1!
24/7/365 support. The support is available only via the website form through the ticket system. Any other methods are not available. However, in most cases, the tech support replies very fast and solves the questions very quickly.
High anonymity. Most servers are not detected as proxies, so, you are able to use them with any online services.
ezProxies Registration, Payment, and Prices
The procedure for registration is very simple. Let's try to buy a minimal package of private proxies. Here is what you have to do, step by step.
Go to the home page and choose the type of proxy you want. At this stage, you are able to select from Shared, Private, and UK proxies. Click on the required link and go to the next step.
Select the required package. ezProxies provides a bunch of packages for every customer. The minimal package includes 10 proxies and the maximum one, 500. The bigger the package is, the less expensive one proxy works out to be. We will take the package of 10 proxies.
Select the payment period. You are able to pay for the package monthly or annually. If you prefer the annual payment, you will be able to save $40. We will subscribe for the monthly cycle.
Create an account. Fill in all the required information including first and last name, email address, password, home address, city, region, country, ZIP code, and the phone number. By the way, you should enter your phone number without the country code otherwise the system will not accept it.
Select a payment method. ezProxies supports three payment methods: bank card, PayPal, and Bitcoin. The latter option is very useful for those who want to keep their online anonymity. At first, we tried to make a payment using a bank card but it was unsuccessful. We tried many times but it didn't work. It seems that their payment gateway fails. So, we used PayPal and it was successful from the first attempt.
Confirm your registration. You will get an email with the confirmation link. Click on it, and the system will automatically confirm your account.
Having confirmed the registration and having made the payment, you will get an email with the order confirmation. Despite they state it takes about 30-45 minutes, it took hours to get our proxies. It is terrible and shameful to process everything manually in the 21st century.
ezProxies Client Area
The client area is intuitive and quite easy to use. You get all the information about your account, services, and subscriptions. Also, you are able to manage the billing information and contact support.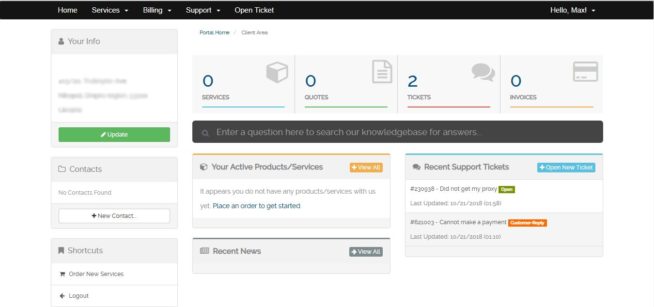 ezProxies Servers and Locations
Most proxy servers are located in different cities in the USA. At the same time, you are able to get the packages of proxies located in the UK. The company does not provide the list of cities where the proxies are located.
ezProxies Test
To check how everything works, we used several online services. We ran a proxy check, location test, and speed test for 3 proxies.
Proxy Check
They state that their proxies are impossible to be detected. However, all three proxies we tried were detected.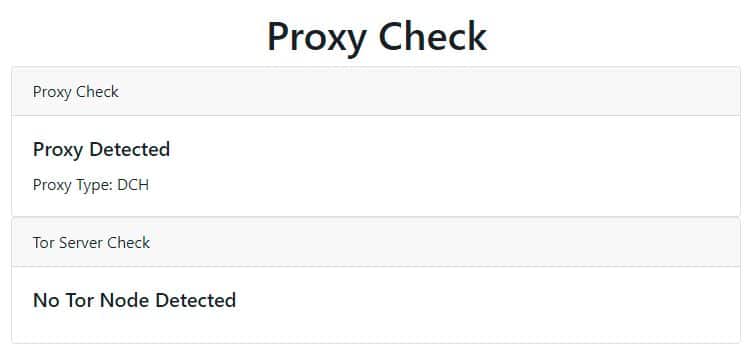 Location Test
First, we ran the location test without proxy.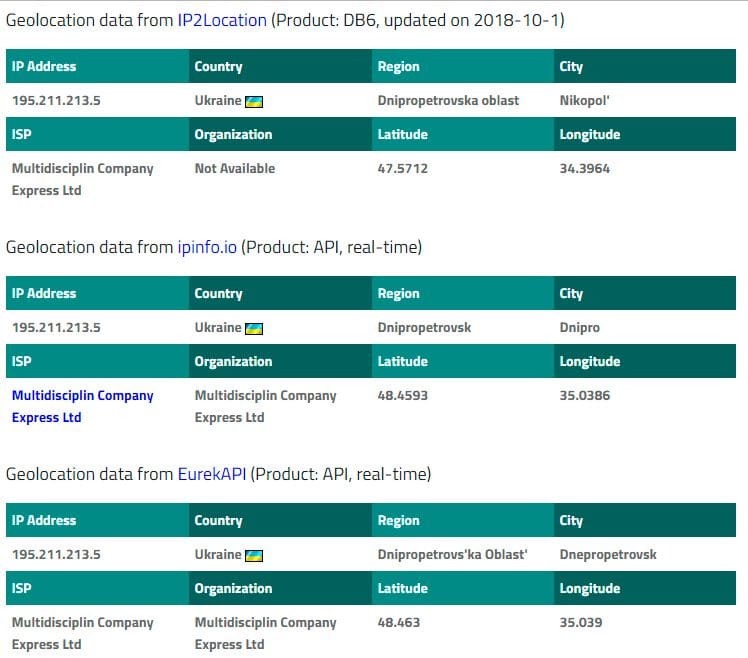 Next, we connected to 3 proxies and checked their location. They are all located in the USA.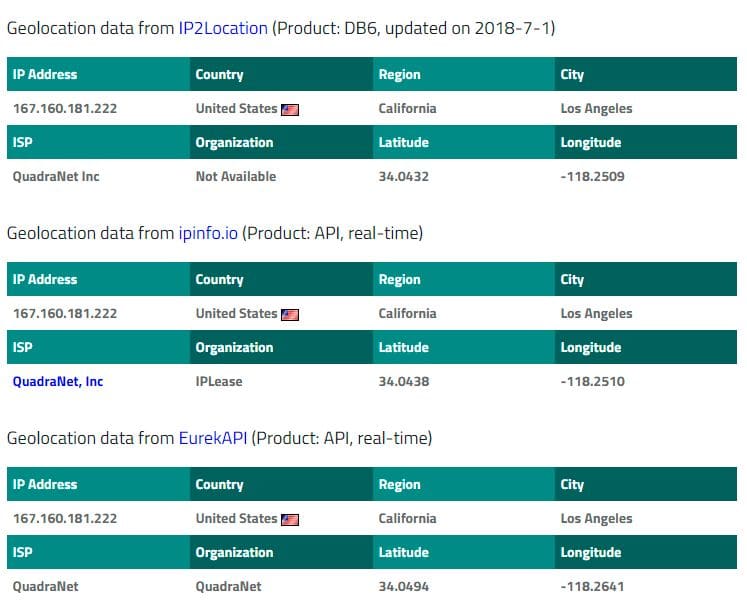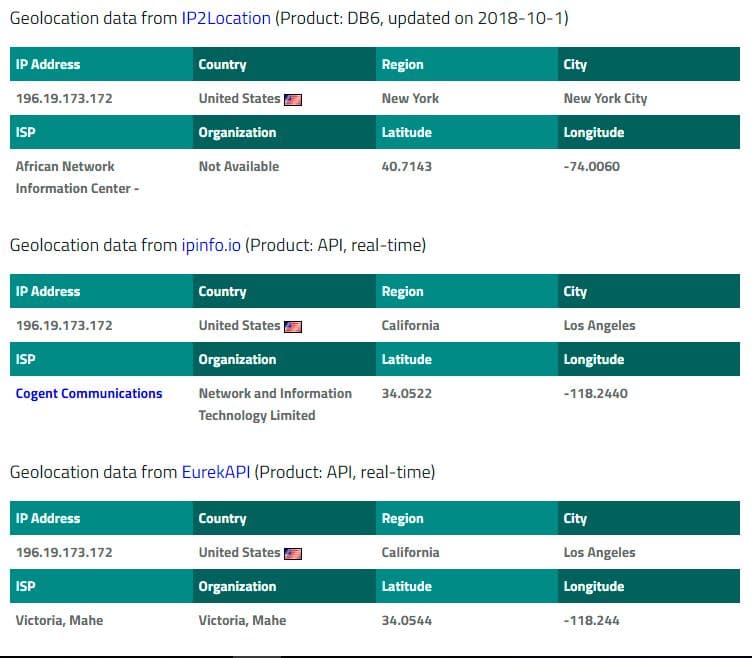 Speed Test
After that, we ran the speed test. First, we connected directly without a proxy: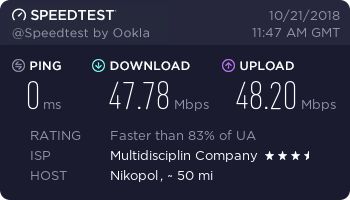 Then we ran our speed test for our 10 proxies. The connection speed is quite good.
| | | |
| --- | --- | --- |
| | Download (Mbps) | Upload (Mpbs) |
| Proxy 1 | 22.75 | 6.04 |
| Proxy 2 | 16.09 | 12.01 |
| Proxy 3 | 33.51 | 9.82 |
| Proxy 4 | 24.16 | 12.44 |
| Proxy 5 | 13.80 | 5.09 |
| Proxy 6 | 19.95 | 15.63 |
| Proxy 7 | 16.43 | 11.92 |
| Proxy 8 | 41.05 | 33.22 |
| Proxy 9 | 33.74 | 18.37 |
| Proxy 10 | 31.01 | 20.72 |
ezProxies Support
As we mentioned above, the technical support is available only via the online form through the ticket system. However, on the official website and even on the homepage, the company claims to provide support via online chat and even over the phone. We don't know why they wrote that because there are no links allowing to contact the support team via the live chat or over the phone. We would also like to add customer support is not the strongest side of ezProxies. On some simple questions, they replied within 1 hour but more often it takes several hours or more.
To open a ticket, click on the button in the client area and write your message.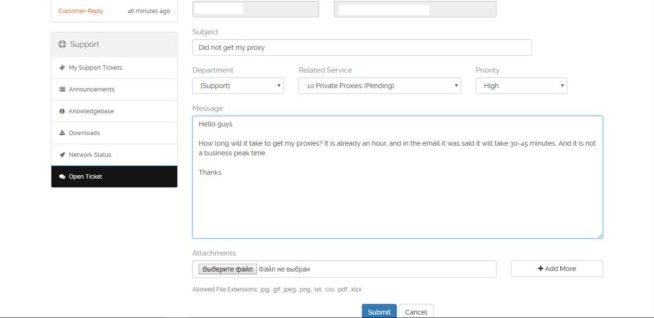 After you send the message, you get the notification with the ticket number.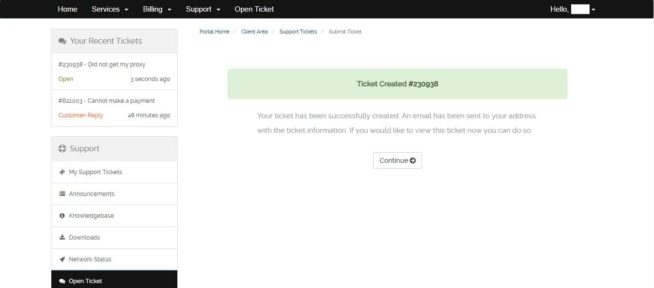 Next, when the company processes it and opens the ticket you get the email confirmation. On average, this takes about 15 minutes.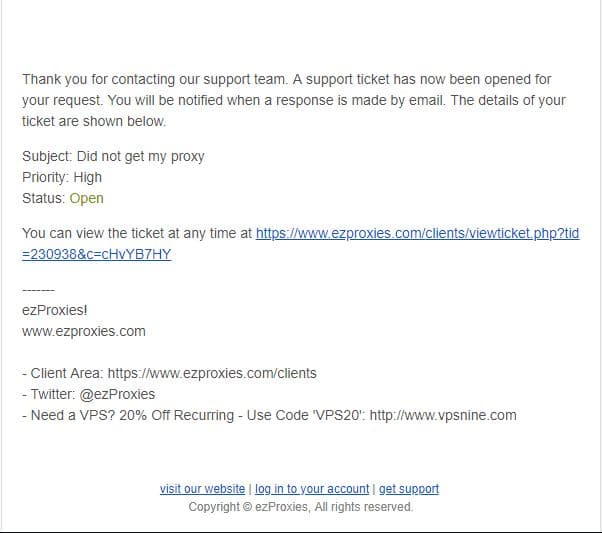 Then, you wait for the response. It is not always very fast as they do everything manually.
Refund
Actually, it is not easy to ask for a refund. There is no detailed information about the refund policy and the terms of how you can request it. Moreover, they published the following information:
Refunds are provided solely at our discretion.
This means that they have the right to refuse your request without explanations. We asked them to cancel the subscription by creating a ticket through the support page. They replied after several hours. The whole process of getting the money back in our bank account took several days.
ezProxies Pros and Cons
Pros:
Affordable prices.
Intuitive client area.
US and UK located proxies.
High connection speed.
Complete anonymity.
Several payment options available.
Cons:
Very slow technical support.
Manual activation of proxies.
Absolutely unclear refund policy.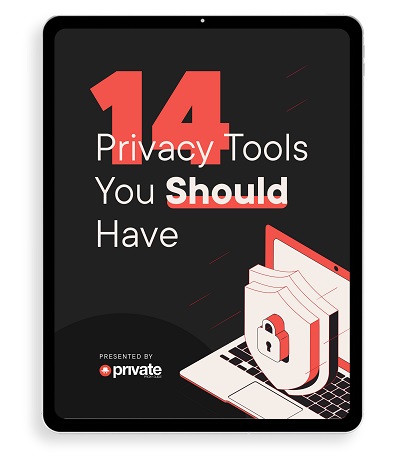 Learn how to stay safe online in this free 34-page eBook.