Ivacy VPN (www.ivacy.com) is located in Singapore. Sometimes, companies can have problems with censorship in this country. However, Ivacy VPN has established itself as an excellent VPN service. Find out more in this updated Ivacy VPN review.
By default, the company provides 256-bit encryption of military security level and several protocols including OpenVPN, IPSEC, L2TP, UD, IKeV, and TCP. Besides, Ivacy offers a kill-switch feature that will block Internet access if the connection with their server drops. Ivacy also does not store logs; they only track attempts to log on to their servers and email addresses.
The company has more than 275 servers in more than 50 countries and 100 locations. They also offer about 12,000 IP addresses. The list of servers is not as extensive as some of the competitors, but it definitely contains a significant number of servers. Also, you can connect up to five devices at the same time. Since this service supports a lot of operating systems and devices, we are sure that you will use all five.
As for video streaming, Ivacy VPN should support Netflix, Hulu, and BBC iPlayer. You will definitely agree that it is an important feature. The speed will be enough to view the streaming video without delays and freezes. In addition, Ivacy allows using torrent networks on dedicated P2P servers.
They also have dedicated servers for Kodi. Since there is no bandwidth limit, you can use torrents or watch streaming video without restrictions. Another feature that makes Ivacy attractive to consumers is its round-a-clock user support. Not all other services can boast of this. But first, Ivacy is available to users in several ways. Second, they respond to questions quickly and efficiently.
Although in the past their prices were not very attractive, Ivacy revised its pricing policy and at the moment they are much more affordable. For example, we really like the 5 years tariff plan, which costs only $1.40 per month. However, this is a pretty long time for using only one VPN service. So, when choosing a service for such a long time, you really need to be sure about your choice. On the other hand, they have a 7-day money-back guarantee, so you have time to test this VPN.
Ivacy is easy to download and use. The service is suitable both for beginners and experienced users. Overall, Ivacy is a notable player in the VPN market. It should be said that there are some negative Ivacy reviews on Reddit and Quora. Ivacy has a TrustPilot Score of 4,7 which is excellent.
Find our top VPN-provider alternatives to Ivacy below.
VPN Service


www.nordvpn.com
NordVPN
Review
Price: $11.95 $3.71/month
Servers: 5500+ in 59 countries
Simultaneous connections: 6
Jurisdiction: Panama
Payment: PayPal, AmazonPay, Crypto, Google Pay, Klarna
Torrenting: OK
Unblocks US Netflix: Yes
Dedicated IP: $70/yr
TrustPilot Score: 4,7/5
Money-back: 30 days
Extra: Double VPN, Obfuscated servers
Visit NordVPN »


www.expressvpn.com
ExpressVPN
Review
Price: $12.95 $8.32/month
Servers: 3300+ in 94 countries
Simultaneous connections: 5
Jurisdiction: British Virgin Islands
Payment: PayPal, Crypto, AliPay, Klarna,
Torrenting: OK
Unblocks US Netflix: Yes
Dedicated IP: Not provided
TrustPilot Score: 4,7/5
Money-back: 30 days
Visit ExpressVPN »


www.cyberghostvpn.com
CyberGhost
Review
Price: $11.99 $2.25/month
Servers: 6600+ in 89 coutrines
Simultaneous connections: 7
Jurisdiction: Romania
Payment: PayPal, Crypto
Torrenting: OK
Unblocks US Netflix: Yes
Dedicated IP: $51/yr
TrustPilot Score: 4,8/5
Money-back: 45 days
Visit CyberGhost »


www.surfshark.com
Surfshark
Price: $11.95 $2.49/month
Servers: 3200+ in 65 coutrines
Simultaneous connections: Unlimited
Jurisdiction: British Virgin Islands
Payment: PayPal, Crypto, Google Pay, Amazon Pay
Torrenting: OK
Unblocks US Netflix: Yes
Dedicated IP: Not provided
TrustPilot Score: 4,3/5
Money-back: 30 days
Visit Surfshark »


www.purevpn.com
PureVPN
Review
Price: $9.60 $3.33/month
Servers: 6500+ in 140 coutrines
Simultaneous connections: 10
Jurisdiction: Hong Kong
Payment: PayPal, Credit Cards
Torrenting: OK
Unblocks US Netflix: Yes
Dedicated IP: $35.88/yr
TrustPilot Score: 4,7/5
Money-back: 31 days
Visit PureVPN »
1. Does Ivacy VPN keep logs?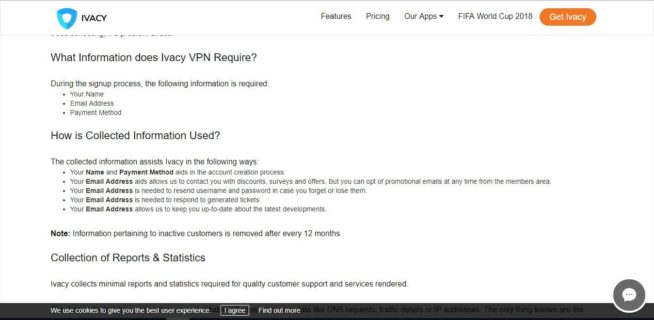 Ivacy VPN has a very clear logging policy on the official website. The company only stores your email address to manage payment information. They also use it to send logins and passwords to the service. Moreover, Ivacy VPN does not store any information and does not monitor your activity. So, if the authorities send a request to the company, they will not be able to provide any information about your activity because they don't have any. It is a great solution for all those who care about their online privacy.
---
2. Monthly subscription for Ivacy VPN
Compared to other VPN services, Ivacy VPN is quite cheap. Especially if you plan to use the VPN service for a long period of time, the 24-month plan will be a great offer for you. Moreover, you will be able to get a 5-year subscription which will cost you only $1.40 per month!
So, Ivacy VPN provides the following price plans: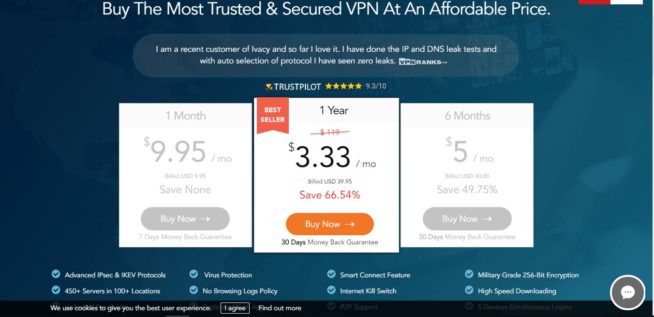 Also, when you enter the site, you will get the offer for the two-year plan which will cost you only $2.5 per month: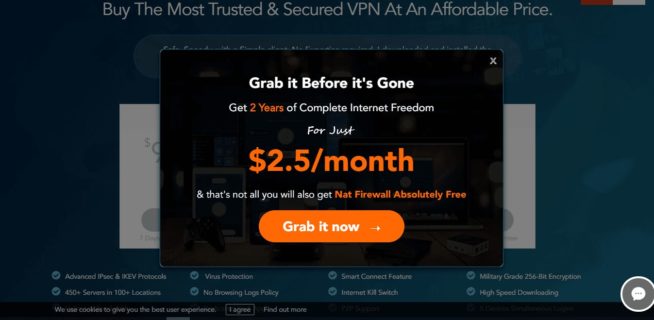 In some cases, they can give you a special offer to get the plan for the 5-year subscription. Each of the plans provides the same features. How to subscribe? It is easy as 1-2-3. Let's get through the buying process.
First, open the pricing page and choose the plan you would like to get. For example, we will try the one-month subscription.

The next step is to choose the appropriate payment method. Ivacy VPN has many payment options. No matter where you are, you will be able to make a payment. They support PayPal, bank cards of all the popular systems, Bitcoin, alternative coins, Alipay, Bitpay, Perfect Money, as well as a lot of other systems through the Paymentwall.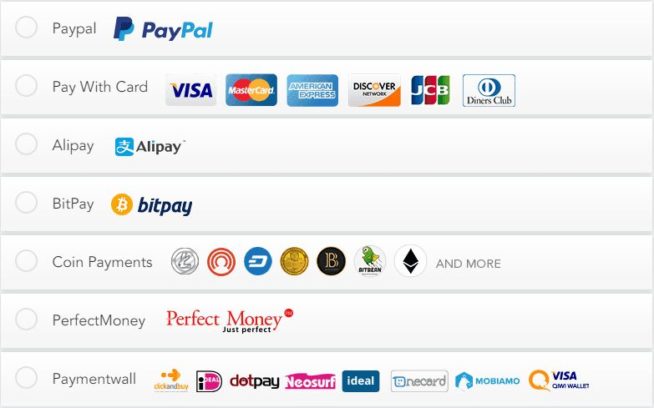 As we are physically located in Ukraine, the best option for us will be a bank card. Fill in the Create Your Account and Billing Details sections, and go to the next stage.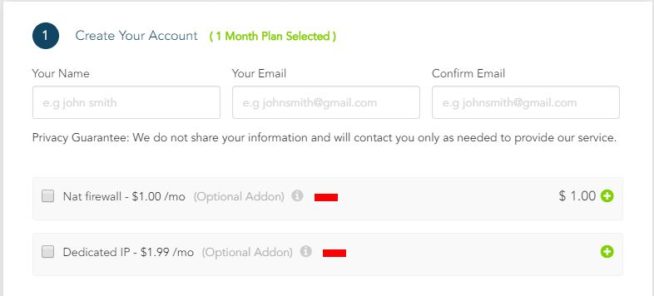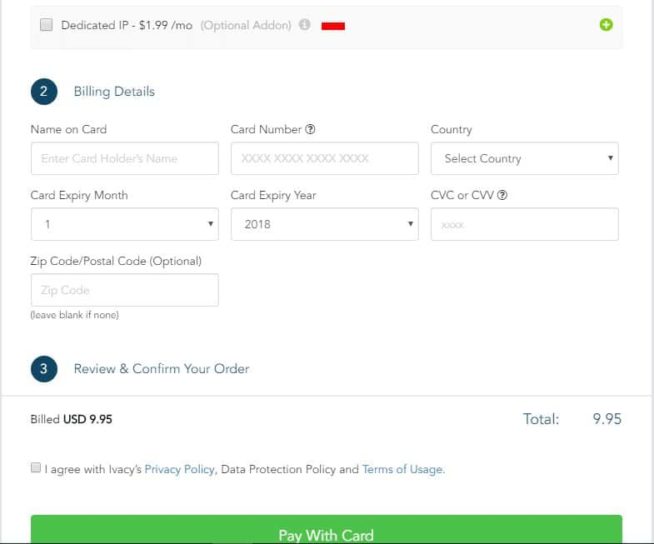 If everything is okay, you will be redirected to the thank you page.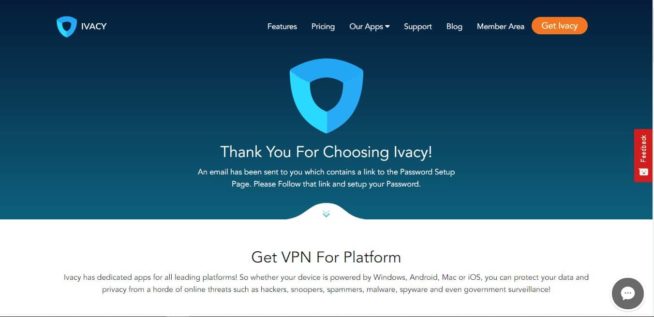 In a few seconds, you will get a confirmation email and you will have to set up a password. After that, the system will redirect you to the member area.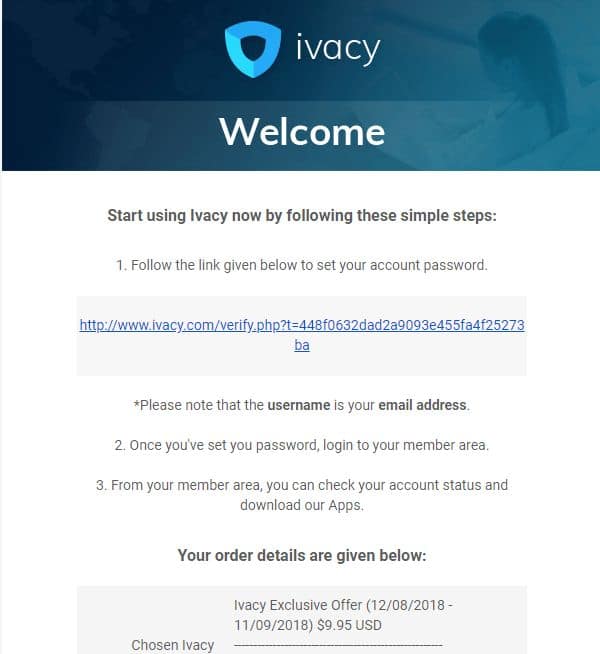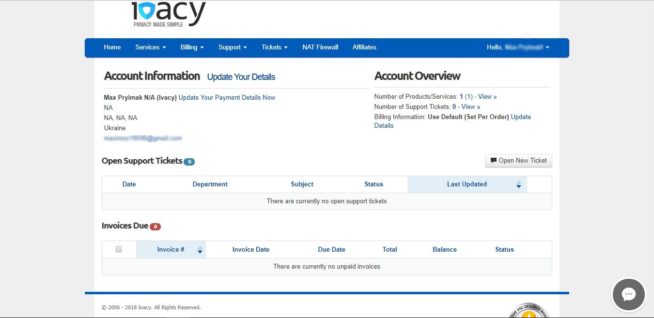 ---
3. Install and setup Ivacy VPN
There are many ways to use Ivacy VPN. The service supports almost all the existing platforms: iOS, Android, Mac and Windows as all the other services, and Blackberry, Linux, Smart TVs, Kodi, and OpenElec routers. In this review, we will check how the applications for Windows and Android work.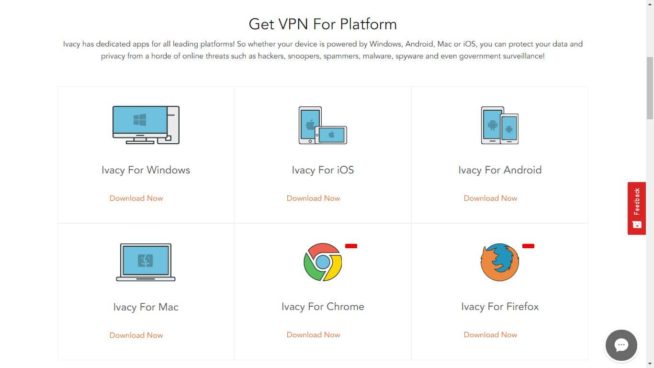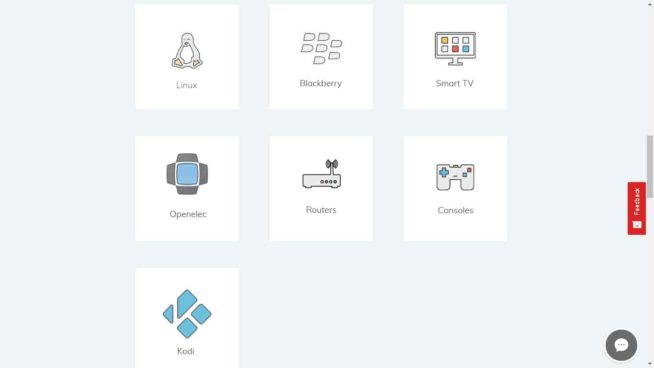 We will start with Windows. As soon as we downloaded and installed the app, we saw a convenient and easy-to-use program with an attractive and intuitive interface.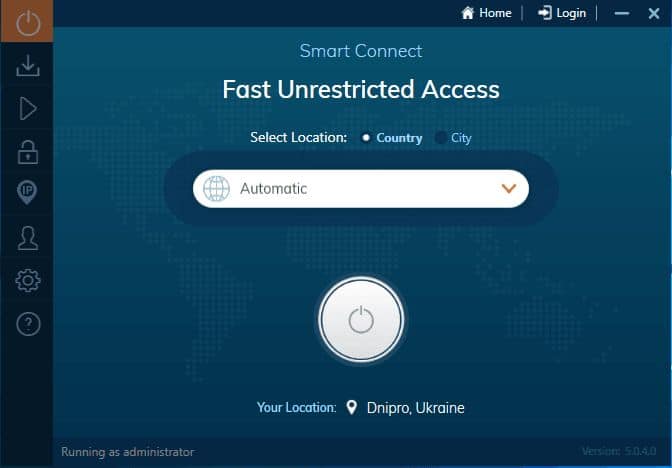 Unlike other VPN services, with this one, you will have to log in to your account after the application launch.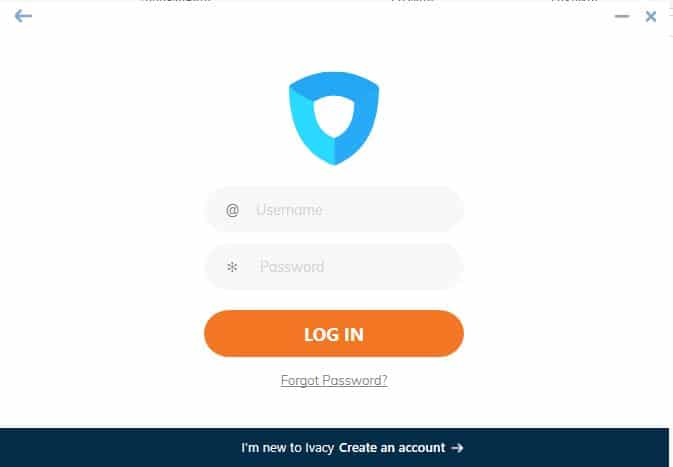 By default, the side menu is displayed as icons but when you hover over it, you will see what they mean.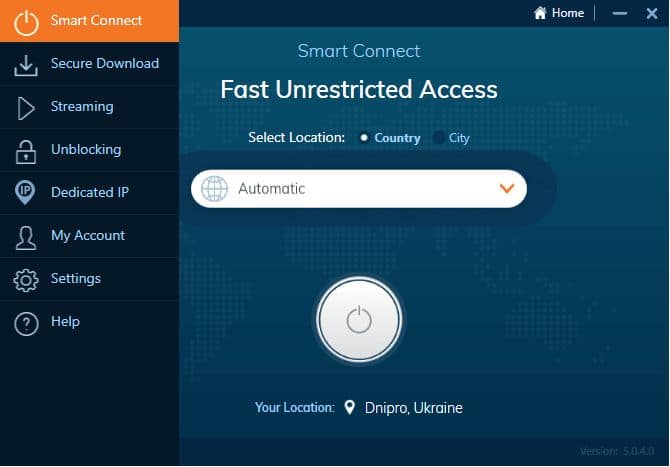 The side menu gives access to the connection mode as well as settings and account management. Let's open the settings section. There are two tabs in it: general settings and connection settings. In the first step, you will be able to choose the mood to start the app, activate automatic connection and reconnection, and IPv6 leak protection. In the connection settings tab, you are able to choose the default protocol, as well as activate the internet kill switch and the split tunneling features.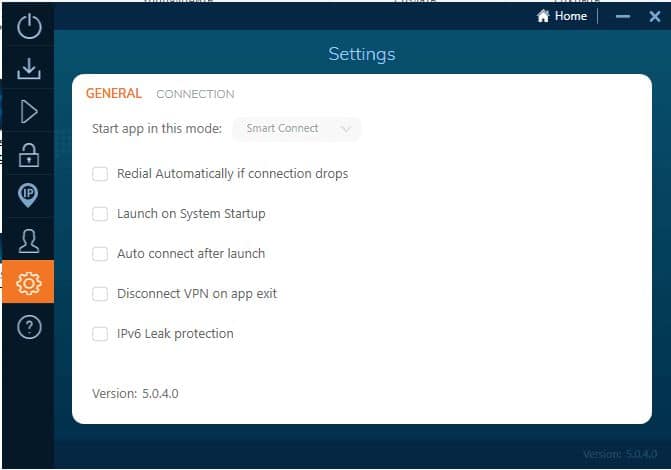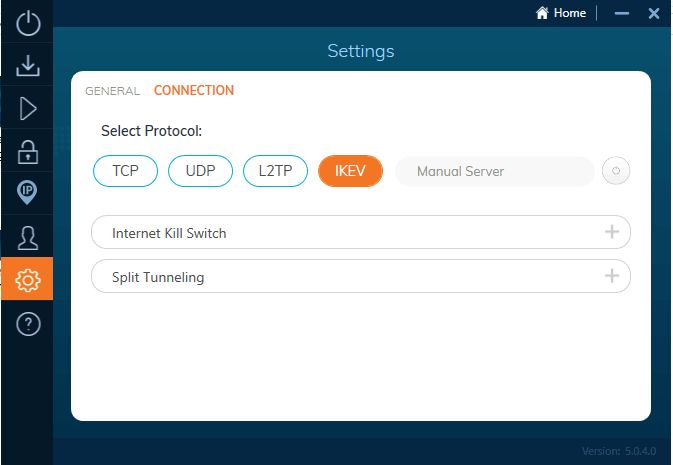 The Split Tunneling feature allows you to make your entire online activity safe. The idea is super simple. When enabled, any activity added to the program will go through a VPN connection, while others will use the default Internet service provider connection. You can easily increase the security level by turning on the Redial Automatically feature. With the automatic connection, you make sure you are always connected to the desired VPN server as soon as your device is turned on.
Next, we installed the app for Android. Ivacy VPN has one of the most attractive applications available on the market. It is very easy to use. The navigation menu is really great and intuitive. The main menu has three tabs: Smart Connect, Purposes, and Locations.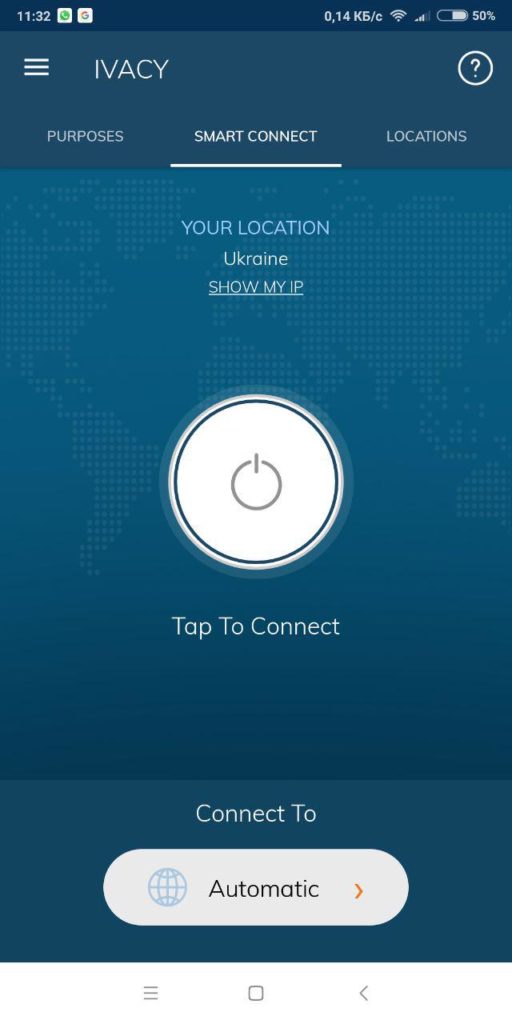 On the side menu, you will be able to activate the split tunneling and multi-port features, as well as select a protocol. Unfortunately, there is no separate settings section.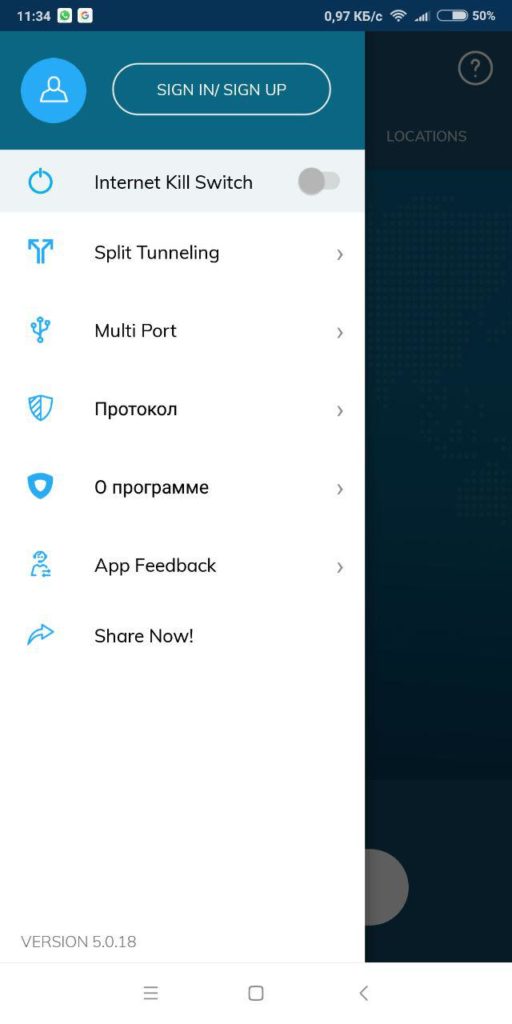 In the app, you can also find the Purpose section. If you have a specific purpose for using a VPN, we recommend using this option. You can choose from Streaming, Secure Downloading, and Unblocking. The app will then choose the best location and the best server for you.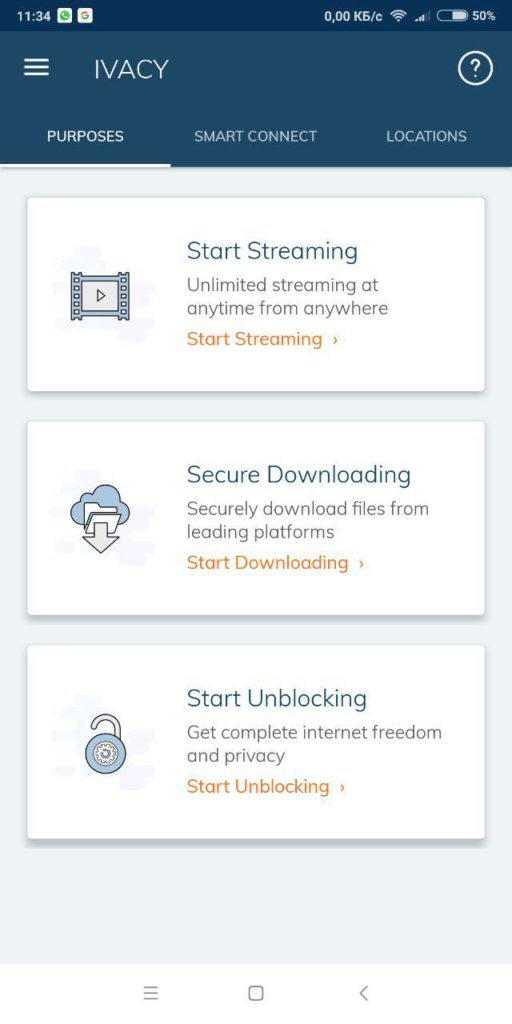 You can connect to a VPN with one easy tap. If you know what country you want to use, then choose the Locations tab a select a country from the list. Also, we tried the Google Chrome extension. It is quite primitive. After signing in, you will be able only to choose the server to connect to and activate the WebRTC leak protection in the settings.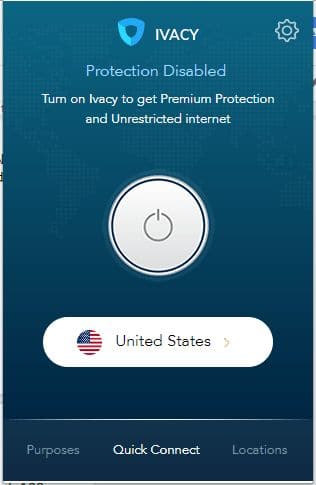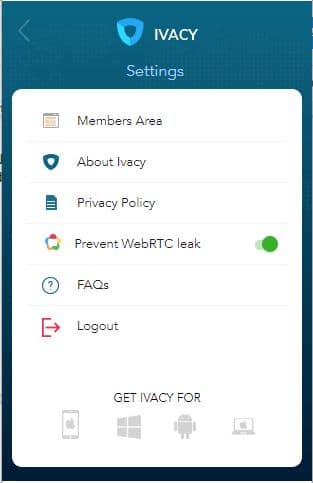 ---
4. Features
The Ivacy VPN does not provide some specific features. However, we would like to tell you about those common features that every good VPN provider should have. So, with Ivacy VPN you can expect:
To be able to use torrent anonymously. The Ivacy VPN service provides the greatest speed and absolute anonymity.
To be able to stream geo-restricted video services like Netflix, BBC iPlayer, and similar.
To benefit from spy protection by third parties and internet service providers. Moreover, the company does not store logs.
To have reliable 256-bit encryption. You will be able to feel absolutely secure.
To have unlimited bandwidth. Download and upload content without any restrictions.
To be able to use up to 5 devices at the same time.
The Internet Kill Switch feature. When the connection with the server drops, it will automatically protect your connection. The traffic will not use the internet service provider network.
---
5. Servers
As of July 2018, Ivacy VPN offers more than 275 servers in more than 50 countries and 100 locations. Truth be told, we expected to see more locations in certain areas. For example, Ivacy VPN lacks servers in the middle states as well as in South American countries. It is clear that adding more servers in different locations takes time. However, there are many VPN service providers that add more locations each month to their list and Ivacy VPN must find a way to keep up with them.
---
6. Speed Test
One of the most important features of any VPN provider is good connection speed. Is Ivacy VPN good in that area? Let's check it out. We used the speedtest.net service by Ookla.
First, we checked our connection without a VPN. We got the following results: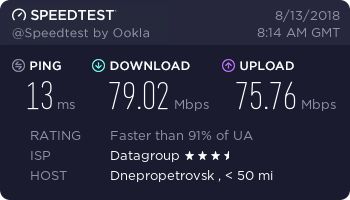 After that, we connected to 22 servers in different parts of the world. What results did we get? Let us share it with you.
United Kingdom, London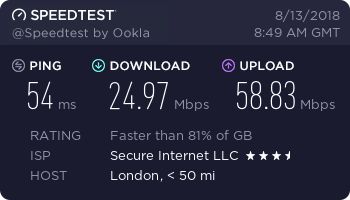 Germany, Frankfurt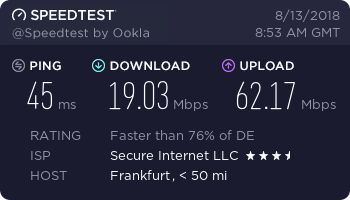 Finland, Espoo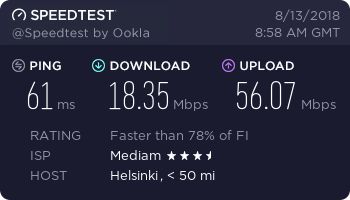 France, Paris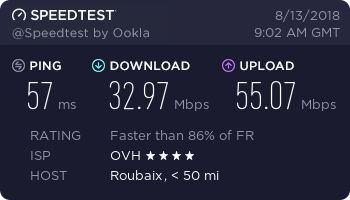 Italy, Milano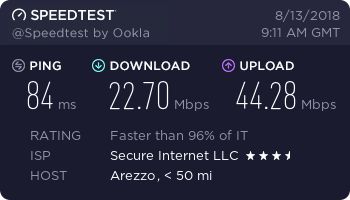 Poland, Warsaw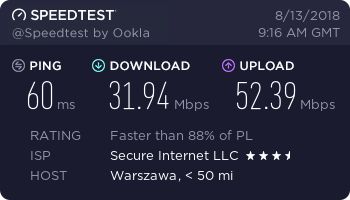 India, New Delhi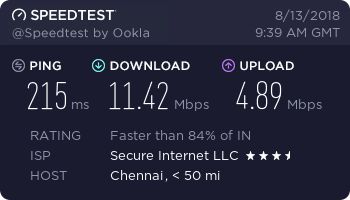 Singapore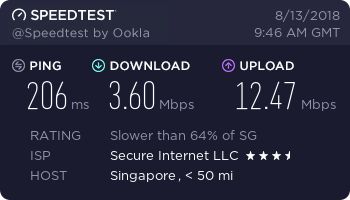 Malaysia, Kuala Lumpur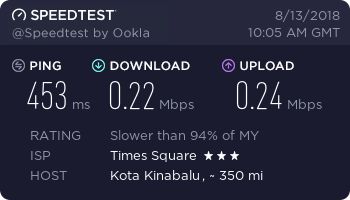 Australia, Brisbane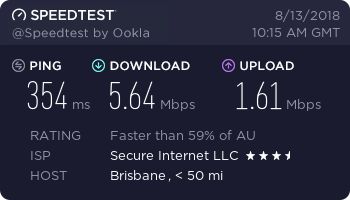 Jordan, Amman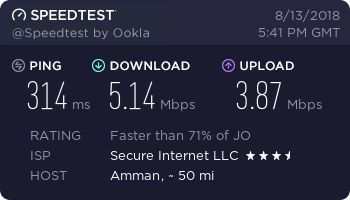 UAE, Dubai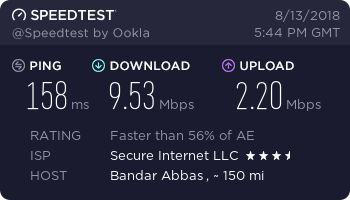 Kenya, Mombasa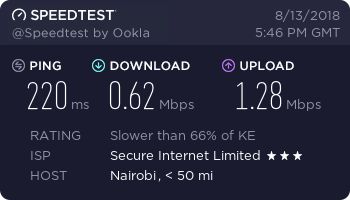 South Africa, Benoni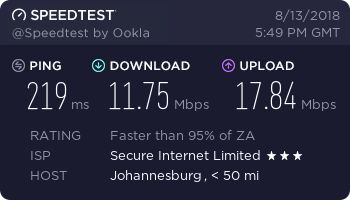 USA, Miami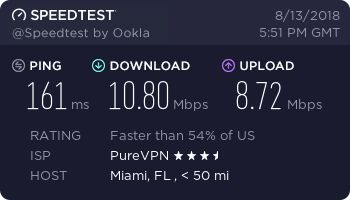 USA, New York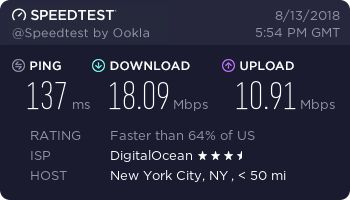 USA, Los Angeles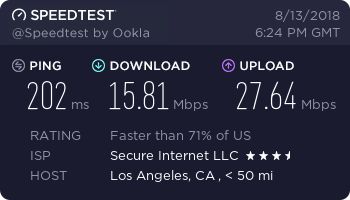 USA, Seattle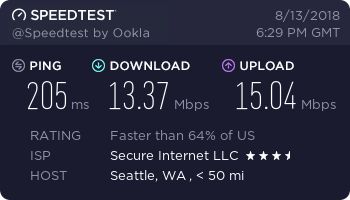 Canada, Toronto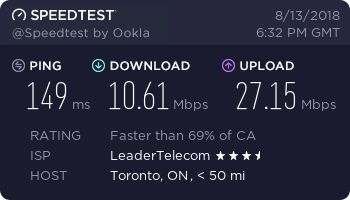 Panama, Panama City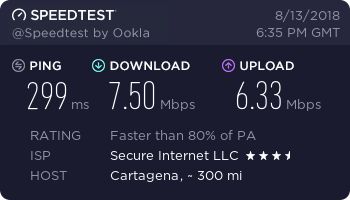 Chile, Santiago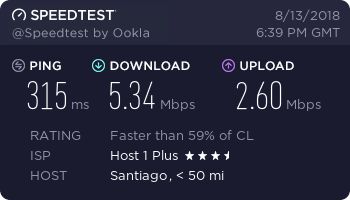 We saw a significant speed drop further away from our physical location.
---
7. DNS-Leak Test
At the moment Ivacy VPN supports all the popular different protocols: PPTP, L2TP, SSTP, OpenVPN, and IKEV. When using the software, you can leave the default protocol, or choose the required option. By the way, in the Windows app, the IKEV protocol is activated by default. Remember that PPTP is the least secure, but it gives you the best speed. If you choose another protocol, it may slow down your speed.
After setting this up, we checked the services we used in the speed test to see if the VPN connection is secure. For that, we used the whoer.net website. Let us share the results with you.
Without VPN

United Kingdom, London

Germany, Frankfurt

Finland, Espoo

France, Paris

Italy, Milano

Poland, Warsaw

India, New Delhi

Singapore

Malaysia, Kuala Lumpur

Australia, Brisbane

Jordan, Amman

UAE, Dubai

Kenya, Mombasa

South Africa, Benoni

USA, Miami

USA, New York

USA, Los Angeles

USA, Seattle

Canada, Toronto

Panama, Panama City

Chile, Santiago

All the servers leaked the DNS, that is why some resources were not unblocked.
---
8. Is Ivacy VPN Good for Torrenting?
People love to download a bunch of things and torrent clients are the best way to do this. On the one hand, you can download any digital product via torrent, on the other hand, nobody would want to risk their personal information by doing so. In this case, VPN service providers are a great help to you, concealing personal information when using torrent clients.
We downloaded the Linux Mint distributive. First, we tried it without VPN: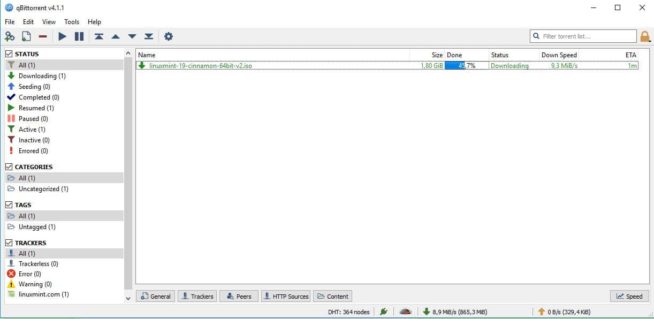 Here is the speed with the VPN connected to the server in Amsterdam.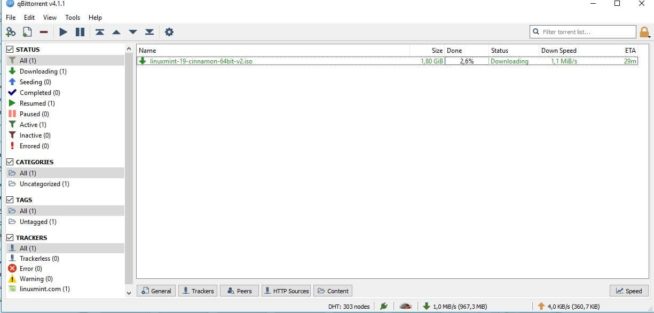 As you can see, the speed is far lower. However, we are pretty sure that you will be able to find a faster server.
---
9. Netflix and BBC iPlayer with Ivacy VPN
Officially, the service has to unblock the forbidden and restricted services in many countries. In most cases, it really works. However, sometimes they are some issues. Also, we asked the technical support whether the apps will work in China. They told us it should work but some users complained that they would connect to Ivacy VPN using only the manual configuration. You can find the instructions on how to set up your device manually in a knowledge base.
We then checked how it unblocks some geo-restricted services. We tried to connect to some popular video services, and we would like to share the results. Netflix. The service did not unblock the American website.
BBC iPlayer. The app has the Streaming tab and it provides watching the BBC iPlayer. However, it didn't connect to a British server. So, we chose the server in London in the Smart Connect tab but the iPlayer still didn't work.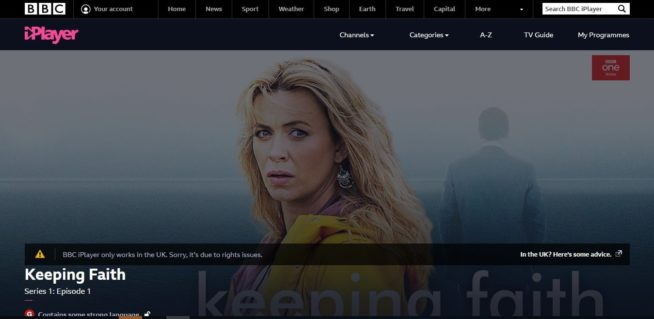 CBC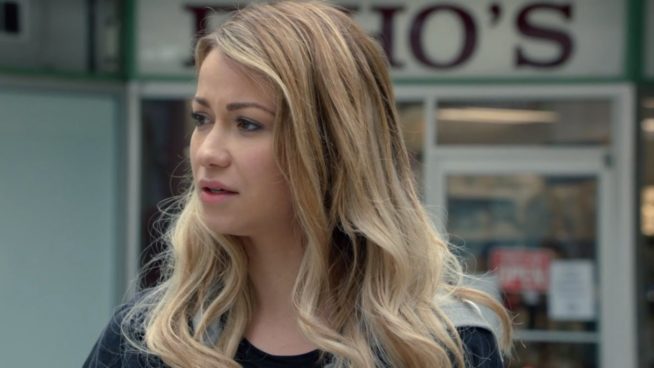 ABC Australia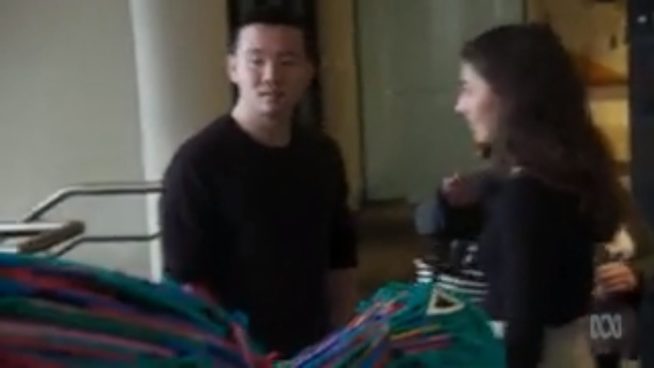 Canal+ France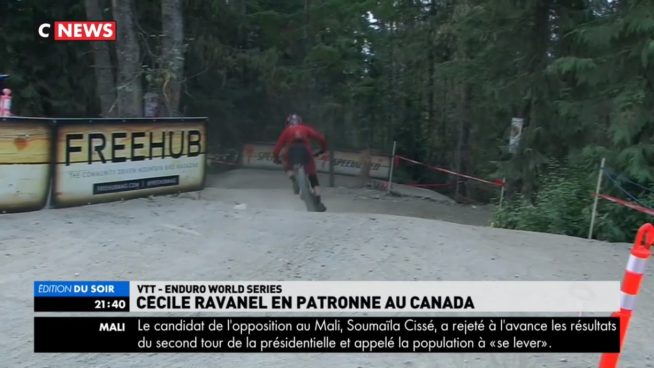 ZDF Germany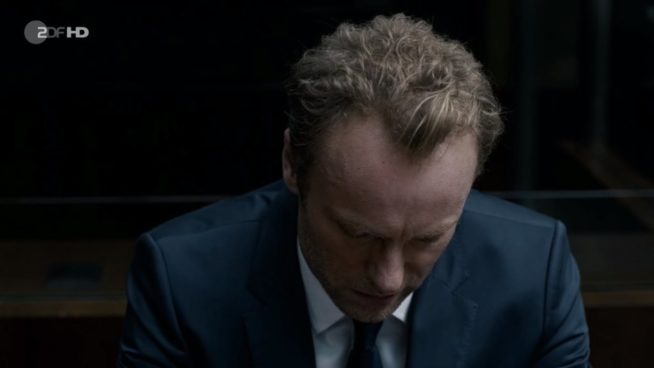 Fox TV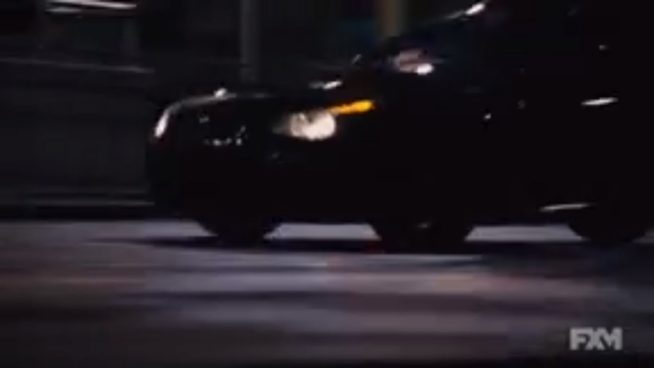 The service also did not unblock some sites forbidden in Ukraine like VK.com, OK.ru, Yandex.ru.
---
10. Support
Ivacy VPN support is available via email and online chat. We used the online chat to solve some issues. We must admit, it is quite operative. They always reply in not more than several minutes. First, we asked them how the application will work in China:
Hello. I am considering buying your service, but could you tell me whether it will work in countries like China?
They replied:
Currently, you can use our service in China on Android and Windows devices.
I asked another question:
Will the application work by default or do I have to make some configurations?
They replied:
You will need to login to the App and then you will be connected to our servers.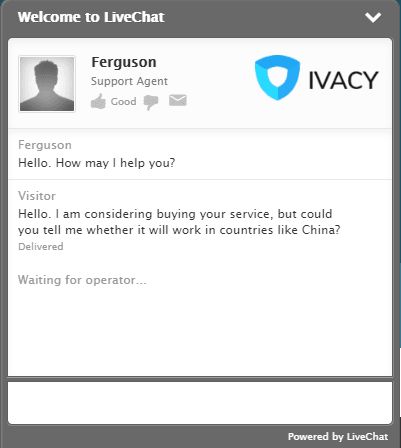 The next question was related to the connection error in all the applications. They didn't help much and just advised me to check back in a few hours.
---
11. Refund
If the software does not work properly or for any other reason, you can ask for a refund within 7 or 30 days. However, there are a few limitations you should know about:
You need to request a refund within 30 days (for a subscription for more than a month) or 7 days (for the one-month subscription) after the purchase.
If you violate the service rules and your account is blocked, you will not be able to request a refund.
If you have already requested a refund, you cannot do this again for the second time.
It is impossible to ask for a refund if you used Bitcoin for paying for your subscription.
Some time ago, they had even more limitations. For example, you could not request a refund when you used more than 30GB of data or connected to Ivacy VPN more than 30 times. Now, they removed this limitation from the official refund policy. After all the tests, we decided to unsubscribe from Ivacy VPN. Here is what we did for that.
Open the Client Area — Services — My services — Request cancellation.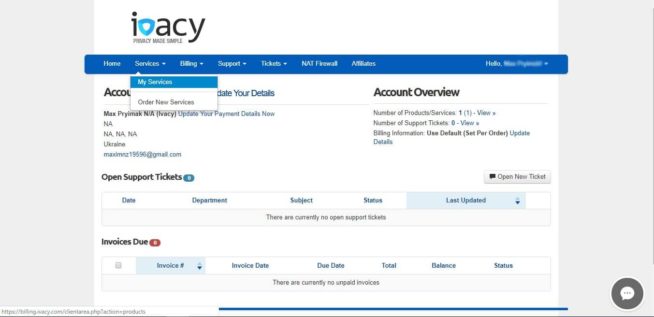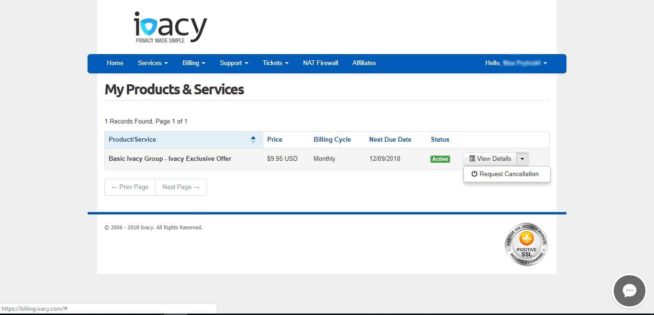 Briefly describe why you would like to cancel the subscription and choose when you want to do that. You can cancel immediately or at the end of the billing period.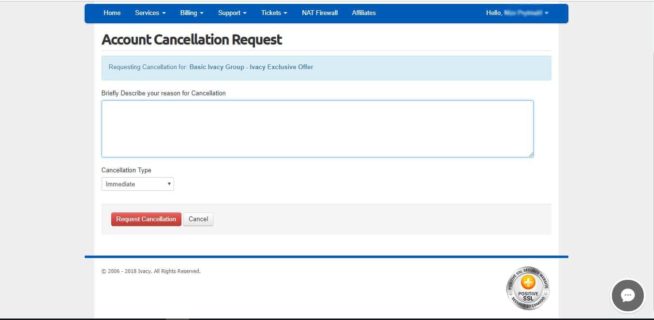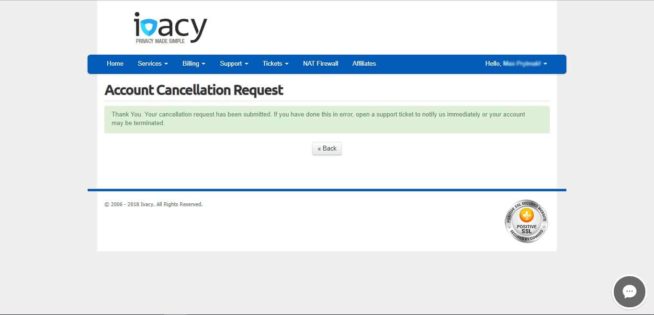 We instantly got an email in which we were told the request will be completed within 24 hours.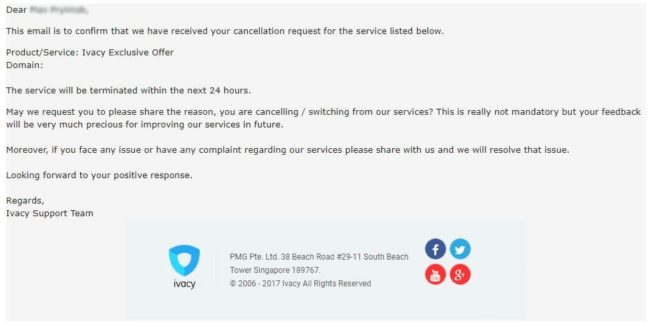 ---
12. Ivacy VPN Pros and Cons
Pros:
Affordable prices.
Quite good speed.
Fast support.
Many locations.
Reliable IKEV protocol.
Cons:
Does not unblock the restricted resources.
A lot of connection issues.
DNS leaks.
I'm very interested in hearing about your experience with Ivacy VPN. Don't hesitate to leave an Ivacy VPN review in the comment section!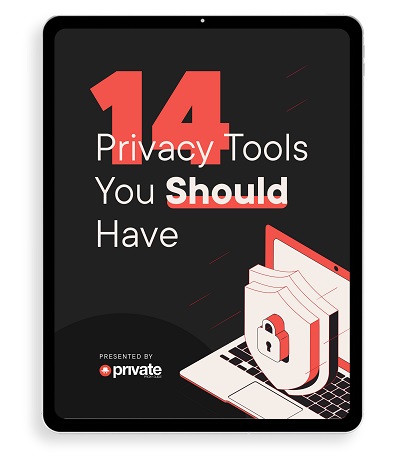 Learn how to stay safe online in this free 34-page eBook.