What to look for in a VPN for watching Amazon Prime?
For encryption, data protection, and IP masking, you need a VPN with servers in the US.
The VPN must also come with unlimited bandwidth access, high-speed connections, no-logs policies, as well as an automatic kill switch.
The best VPNs for Amazon Prime carry these features, and they're also known for their reliability. It's also important for you to remember that Amazon is working hard to block subscribers from accessing their content using VPNs and it blocks/ blacklists the VPN's IP address. What this means is that you should only use a VPN that can circumvent the traps and tracking measures put in place by Amazon.
1. Best VPN for Streaming Amazon Prime in 2023
1.1 NordVPN – Overall best VPN for Amazon Prime Video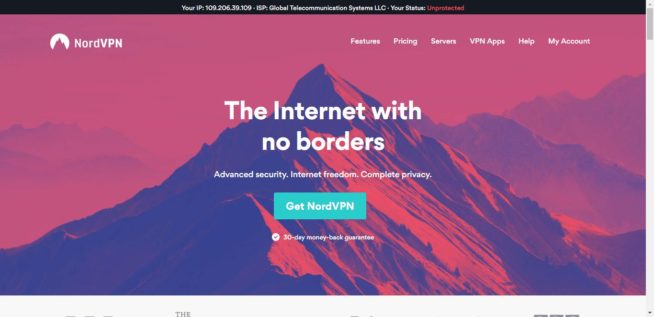 NordVPN is one of the best VPNs for Amazon Prime. Despite its minor connection issues, NordVPN has a huge network of servers, as well as a long list of functional features and reliability. This VPN-service is also highly recommended on forums such as Reddit and Quora.
Regarding access, this VPN overcomes access to Amazon Prime, as well as other video streaming services like BBC iPlayer, Hulu and Netflix. The main catch when dealing with NordVPN is that though this VPN offers fast-loading speeds thanks to its unlimited bandwidth available in its servers, you will not experience the high speeds on some of its servers, and other servers refuse to connect. Note, however, that once you have the location, your experience watching shows on Amazon Prime will be effortless. NordVPN boasts over 5,200 servers located in different parts of the world, with 1900 of these servers located in the US. You might also like NordVPN for streaming since it comes with free ads and malware blocking tools, CyberSec.
Its other impressive feature is that NordVPN comes with four main types of specialty servers allowing you access to different types and elements of security. NordVPN's TOR servers are effective in anonymizing traffic while the DoubleVPN servers will ensure that no one breaks into your VPN tunnel. Also present are P2P servers which will handle increased bandwidth when torrenting. The security of the connection is further enhanced by the VPN's 256-bit encryption; it's an automatic kill switch and its strict no-logs policies.
Pros
Over 5,200 servers that enhance access
Specialty servers
It comes with a built-in adblocker
It's secure
Cons
Inconsistencies in speed on some servers
1.2 ExpressVPN – Fastest VPN for Amazon Prime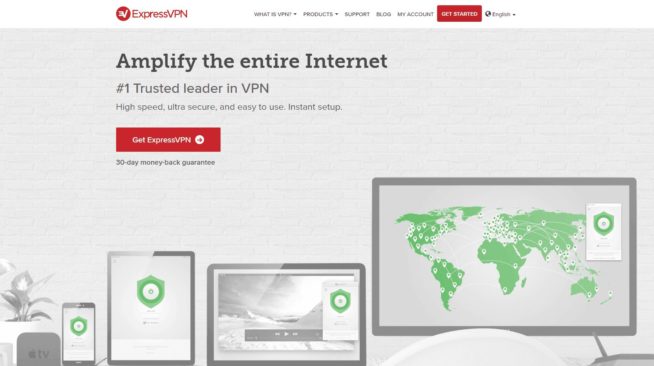 ExpressVPN is the other leading Amazon Prime VPN if you're looking for easy access to geoblocked Amazon Prime content from different parts of the world. And watching Amazon Prime with ExpressVPN is quite easy since you only need to sign up for the VPN service then connect to the most ideal/ appropriate ExpressVPN server location. Once you're signed in, you can log in then watch movies or TV shows easily.
ExpressVPN will encrypt your information allowing you to browse through the database of video with peace of mind. Thanks to ExpressVPN's ultra-fast loading speed, you'll stream most of the subscription-only titles from the Amazon Prime Video's UK or US libraries. The fast-loading speeds come from the VPN's 160+ server locations, and it will connect you to Amazon Prime quickly, regardless of the server you select. You could check the download and the latency speeds for different server locations on Mac and Windows devices.
You might also like ExpressVPN because it allows watching of video titles in ultra-high definition, high-definition, and standard definition. Note, however, that the ExpressVPN service doesn't come with a pre-installed Amazon Prime account. This means that you can only stream the large US video library by first creating a US-based Amazon account. You could also sign up for the monthly subscription service using a US-based billing address. This client software is also easy to use, and it comes with reliable security features like AES 256-bit encryption, an automatic kill switch, DNS leak protection.
Pros
Fast connection/ loading
Ease of use
It has a large server network
Split Tunneling
No-logs policy
Excellent security from the strong encryption
Comes with functions for speed test
Cons
It doesn't come with malware or an ad blocker
It's expensive
1.3 CyberGhost – Cheapest VPN for Amazon Prime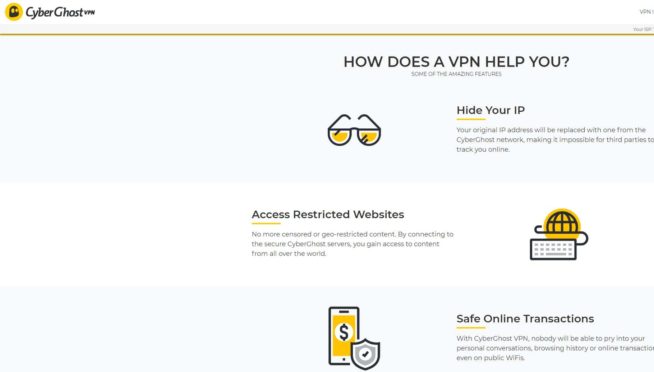 CyberGhost is based in Romania, and it's one of the best VPNs for anyone looking for an additional layer of privacy. With a minimum of 3,000 servers based in 60 locations and 539 of these servers based in the US, CyberGhost gives you a fast and secure connection as it unblocks the content you're trying to access. It gives you seven simultaneous connections, and its recent software updates to version 7 mean that you will enjoy the best quality connections and easy access. On the downside, CyberGhost uses IKEv2 and not OpenVPN. As a default feature, the use of the IKEv2 protocol makes your connection a little less secure.
Pros
It's affordable
It's easy to use
It has multiple server locations
Seven simultaneous connections
Kill switch
WebRTC/ DNS leak protection
45-day money-back guarantee
Access to customer support 24/7
Cons
Some of the servers are slower than others
1.4 TorGuard – Safe Amazon Prime VPN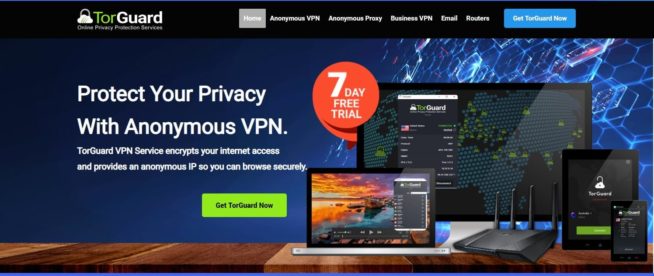 TorGuard is the other VPN you could use to access and unlock geo-restricted Amazon Prime content. This VPN is known for its high level of usability, and you might also like TorGuard because of the high level of customization it offers. This customization is seen in how TorGuard allows you to configure the protocols and the encryptions you wish to use.
You can also choose a preferred cipher, the key size, as well as the message authentication method. Regarding protocols, Torguard offers OpenVPN, PPTP, L2TP, SSTP, and even SSL offered through the stunnel and Cisco AnyConnect. TorGuard also makes it to our list because of its app kill function that allows you to pull/ kill the switch on specific applications. The other reason for using TorGuard is that it's cheap. The only catch when it comes to price is that you have to buy a dedicated IP address to access Amazon Prime – this streaming service is not available as TorGuard's base configuration. The dedicated IP address goes for $8, but considering the low price of this VPN, buying the dedicated IP address will not affect the cost of the subscription as much. Even though you have to buy your dedicated IP address, TorGuard boasts the highest loading speeds and downloads take little time.
Pros
Multiple customization features that are easy to configure
It's fast
Secure connection
Affordable
Cons
It's a dated client
You have to buy a dedicated IP address.
Thanks to these VPNs, you can unlock all types of content, and virtually all the TV shows you've been planning to watch.
2. How Amazon identifies your IP
With access restriction as to the main issue around this video streaming platform, the tools that are used to give access must be able to bypass the restrictions safely. But before we look at how VPNs make this possible, it's important to note that Amazon Prime Video and other video streaming platforms use distribution geoblocks to identify the location you're accessing the content from, using your IP address.
By tracking your location, the platforms will allow you only to stream the content available to your location. As mentioned above, this means that you will be accessing a different content library depending on your location. By using a VPN, you can access the restricted libraries since the VPN replaces your original/ actual IP address with a new IP address, and in the process, you trick the systems that you're accessing the streaming service from somewhere else, for example, the US. Often, the use of the VPN unlocks content libraries available in other parts of the world.
Can't you use a proxy to access geo-restricted content instead? Well, while this is an option that works, especially when you don't have any issues torrenting – it doesn't protect you from data collection by Amazon and other companies. The proxy will mask your IP address, but it will not stop the tech giants from collecting data from you. You might not know this, but using its interconnected systems, Amazon will trade the convenience it offers for your data by tracking you across several websites before selling the collected data to interested companies. The use of a VPN prevents data mining, besides giving you access. Finally, you also need to use a VPN because the best-quality VPN will encrypt your data to prevent spies and hackers from accessing your sensitive information like financial.
3. Unblocking the Amazon Prime Catalogs
Amazon will connect your Amazon Prime Video Account to the "Home Location." This means that you only get access to the content that's available in the said location. If you're accessing Amazon Prime Video for the first time and you're yet to set up your account, you should first ensure that the Home Location on your account reads the US. This setting allows access to US content. On the other hand, if you've set up an account and then registered it under a different Home Location, you'll have to create a supplementary account whose Home Location is the US. For the secondary account, make sure you're first connected to the VPN via a US server.
4. Unlocking Amazon Prime US for Prime account holders
With an Amazon Prime from a country other than the US:
Log into your account, then change the location to the US.
Add a new payment method if prompted. For the new payment details, you should get a virtual debit card that's registered in the US to set up your home location.
Once your Home Location is set, connect to any American Server in the VPN to access the vast US library.
5. Accessing Amazon Prime video content after subscribing with a US subscription
If you're not in the US, but have subscribed to a US Amazon Prime subscription, your access to the large video library is simple – just use one of the VPNs above, and you're good to go.
6. Why subscribe to the Amazon Prime Video streaming service?
Besides offering the shows and movies you have been looking for, Amazon Prime Video comes with a large library of content. This library is almost five times larger than what you find on Netflix, with over 17,000 movies available. Also, Amazon Prime is cheaper than Netflix and Hulu, and you will be surprised to learn that Amazon Prime offers content of high quality in terms of video and audio.
7. What is Amazon Prime?
Amazon Prime video service, formerly called Amazon Instant Video, just like Netflix, refers to an on-demand video streaming service offering thousands of movies, TV shows, as well as original programs.
While this was formerly home to reality TV and B-movies, it's grown over the past few years to become one of the best video streaming sites out there. With Amazon Prime video, you can watch anything and everything from comical shows to drama series and horror movies. And now, more than ever, Amazon is offering the most exclusive video content to its subscribers of Prime video.
One of the biggest moves made by Amazon in 2017 is that it widened the reach of this video streaming service making Amazon Prime Video available in at least 200 countries across the world. This change meant that the service was no longer a privilege to persons living in the US and the UK and a few other countries only, as it was the case during the service's first ten years of existence. Thanks to this expansion to at least 200 countries, Amazon Prime became available to many people who didn't have access to the content because of geographical restrictions. The problem with this setup is that despite the worldwide availability of Amazon Prime – it's available outside of North Korea, Mainland China, Iran, and Syria, the access isn't uniform.
While everyone can access its platform, two people from different parts of the world do not have access to similar content. There are vast differences in the kind of content available in different countries. In some cases, the content accessible from one part of the world is only a fraction of what's accessible from the US Amazon Prime libraries. Obviously, this means that Amazon Prime video subscribers signed in from outside the US find themselves missing out on a great deal of content. There's also the fact that Amazon seems to run on its insatiable hunger for data mining which brings about the issue of privacy. Fortunately, you can watch the TV shows unavailable from your location thanks to VPNs.
8. Conclusion
Even though unblocking Amazon Prime Video is difficult, the VPNs above are up for the challenge, and they'll unblock all your region-locked content fast.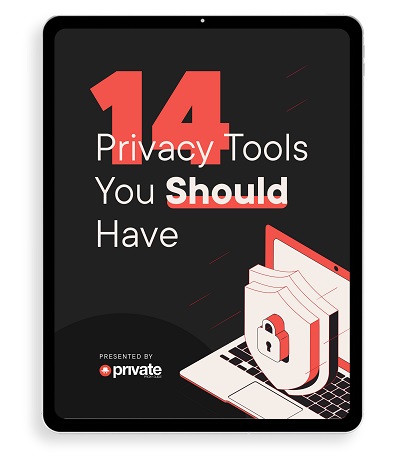 Learn how to stay safe online in this free 34-page eBook.