One of the latest streaming options, Disney Plus, has surged to the top of the list because of its diverse movies and other Disney offerings such as The Mandalorian which is a fantastic TV series.
However, with Disney Plus and other streaming services, there is a concern that needs to be addressed: Just how secure is your internet when streaming digital content? Unsecured Wi-Fi has holes that give hackers the ability to take over your wireless signal and potentially can see what your household says and does. They can also create hotspots using your devices and steal unsecured personal information when possible. So, how can streaming subscribers stop this conceivable danger? The answer lies in using a VPN. That's why I've put together a list of the best VPNs for Disney Plus below.
1. Best Disney Plus VPN in 2023
Let's take a look at these stellar choices now.
1.1 NordVPN – Best VPN for Disney Plus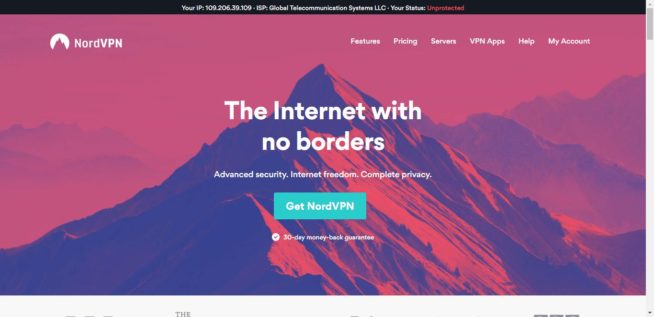 NordVPN allows you to stream Disney Plus by connecting to 5,500 servers located around the world. It doesn't matter what country you are in, this service makes Disney Plus accessible wherever you are. NordVPN advertises that it has military-grade encryption that gives you a secure connection. This applies to public Wi-Fi as well.
When you sign up for NordVPN, you have the option of securing six devices to one account. There is unlimited bandwidth, and you are connected to the quickest VPN location as soon as you are online. As a Disney Plus user, you are going to experience uninterrupted streaming without intermittent lags. Take comfort in knowing that whatever you watch is completely private and secure. There is a 30-day money-back guarantee should you need to cancel for any reason.
To access NordVPN, you first have to choose the right plan for you. There are three options to choose from, and they range from $3.49 per month for the three-year plan, $6.99 per month for the one-year plan, and up to $11.95 per month for the one-month plan. Once a decision has been made, you simply download the app onto your streaming device. With the click of a button, you can either choose your VPN server or let the service do that work for you. After you are connected, you are free to start streaming. It's a simple yet effective approach to VPN service.
1.2 ExpressVPN – Fastest VPN for Disney Plus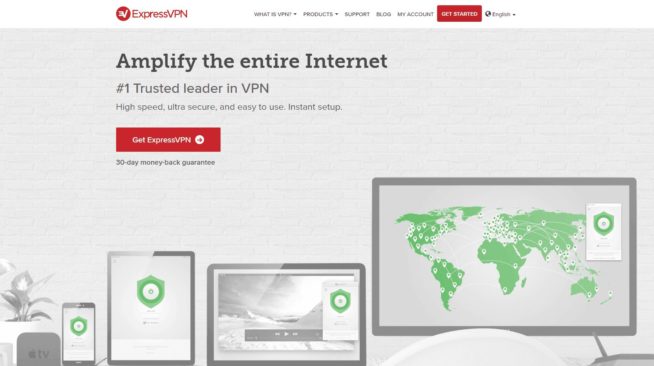 ExpressVPN is another top VPN-provider for those who have Disney Plus. With unrestricted worldwide access, you can easily watch streaming content through your devices. ExpressVPN also has three plans to choose from. The 15-month option is $6.67 per month, $9.99 for six months, and $12.95 for one month.
In the next step of signing up, you have to enter your email address. The company doesn't share this information with anyone; it is only for ExpressVPN to contact you should it need to. Then, you make your payment, and you are connected. When you stream Disney Plus, you are met with high speeds and strong online connections. The service gives you unrestricted access all around the world that allows you to watch videos and other media at any time of day.
ExpressVPN also has many inviting features for its subscribers. There is around the clock customer support and available apps for your computer, phone, or tablet. The service also offers a 30-day money-back guarantee with no risk. ExpressVPN's award-winning software protects you even if your connection drops. The service blocks internet traffic until it detects full security. You have so much freedom that you may never want to stop watching your Disney shows!
1.3 CyberGhost – Best Budget VPN for Disney Plus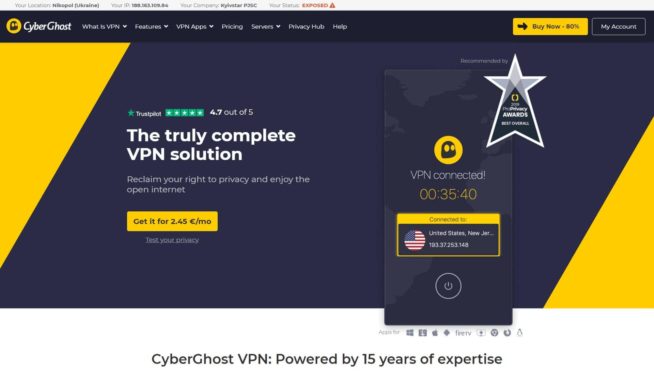 CyberGhost is a VPN service that offers HD streaming without any restrictions. Disney Plus users have access to some of the best servers in over 90 countries. CyberGhost promises fast speeds and bandwidth with no caps. The result is unbuffered streaming that allows you to watch your favorite movies and media.
CyberGhost hides all your data while allowing you to bypass all geo-restrictions. This means, when you walk into a building that blocks your online access with their filtering software, this VPN can work around that. As a user of the service, there is nothing you can't do or watch when you have CyberGhost. This VPN is truly adaptable, and you are connected no matter where you decide to go. You can connect up to seven devices when you use this service, and you have access to over 6,100 servers around the world. The three-year plan is going to run you $2.75 per month, the one year plan goes for $5.99 per month, and the one month plan is $12.99 every month.
1.4 IPVanish – VPN With Many Server Locations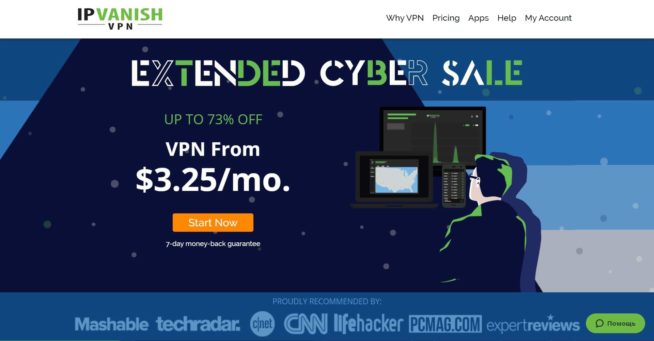 Disney Plus users should know that if they use IPVanish's service, they are going to have a high-speed experience every time they log on. There is also a seven-day money-back guarantee to try out everything it has to offer. The service is managed internally and with no middleman.
For you, this means IPVanish promises to keep your information protected and all your data secure with their own encryption. Hackers have no chance with them. The company has plans to fit every family. The best value is the one-year plan for $4.87 per month. For three months, you are going to pay $6.74 per month, and for one month the cost is $7.50. IPVanish has simple apps for all of your devices. There are no traffic logs, and you have unlimited bandwidth to boot. The service gives you 10 connections for your devices and 24/7 customer support. Streaming Disney Plus has never been easier.
1.5 Surfshark – Best Disney Plus VPN for Many Devices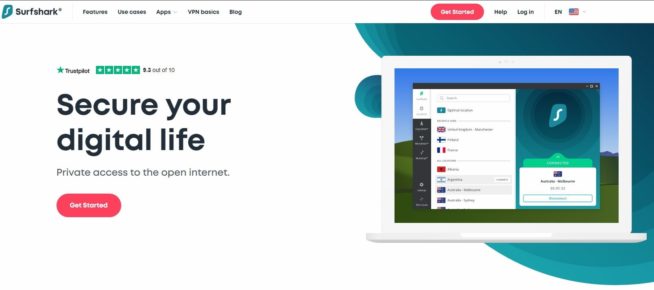 Surfshark also has high speeds while focusing on its security. You have access to geo-locked Disney Plus media when you are traveling outside the United States and Canada. With a 30-day money-back guarantee, you are given buffer-free streaming that allows you to watch whatever you want whenever you want. There is an unlimited number of devices you can use under one account.
Surfshark has low prices with their popular two-year option costing just $1.99 per month. Through their service, you are protecting yourself from data theft and surveillance. You stay safe on public Wi-Fi, and they have tough encryption and malware filters that secures your information as you enjoy your streaming content.
2. Why you may need a VPN when watching Disney Plus
A VPN, or virtual private network, is a service that makes your internet more secure and protected. The network uses its own special servers that extend around the globe. For a nominal monthly fee, you can go on the internet without the fear of being monitored. It helps you stay anonymous by hiding IP addresses whenever you are on the internet.
Instead, it gives you a temporary address to use when online or streaming. Think of it as a private connection between you and your online destination. So, if you have Disney Plus, you must be wondering if you should sign up for a VPN service. Is it a necessity in today's world? Yes, it really is! When you subscribe to a VPN, you are ensuring that you have a safe channel to stream your content.
Your home is made safer with just a few clicks of your keyboard, and traveling with your devices is made safer, too. For those of you who like to travel with your phone or tablet in hand, you can rest easy. Knowing that when you log onto public Wi-Fi at an airport, hotel, or store, your streaming session is secure and encrypted is a safeguard everyone needs. There are a few VPN services that can give you top-notch security when you need it. They all offer low payment options and superb protection features.
3. Conclusion
VPN services give you the ability to watch your shows, listen to music, and enjoy all types of media without fear. Gone are the days where there is a risk of being hacked or tracked by malicious and prying eyes. Instead, you now have great options to watch Disney Plus risk-free. You aren't tied down to where you enjoy your entertainment, either. VPN services are available worldwide in almost every country you can think of. There is no excuse not to subscribe to one!
Signing up for VPN services for Disney Plus is the best move to make when you want to watch your favorite movies and shows. All of the options listed above are considered some of the best options for you and your household. You can travel almost anywhere around the world and never have to worry about compromising your information. Public Wi-Fi and other online access points have never been more secure. The only thing you have to worry about once you choose a VPN service? Choosing which Disney movie to watch first!
VPN Service


www.nordvpn.com
NordVPN
Review
Price: $11.95 $3.71/month
Servers: 5500+ in 59 countries
Simultaneous connections: 6
Jurisdiction: Panama
Payment: PayPal, AmazonPay, Crypto, Google Pay, Klarna
Torrenting: OK
Unblocks US Netflix: Yes
Dedicated IP: $70/yr
TrustPilot Score: 4,7/5
Money-back: 30 days
Extra: Double VPN, Obfuscated servers
Visit NordVPN »


www.expressvpn.com
ExpressVPN
Review
Price: $12.95 $8.32/month
Servers: 3300+ in 94 countries
Simultaneous connections: 5
Jurisdiction: British Virgin Islands
Payment: PayPal, Crypto, AliPay, Klarna,
Torrenting: OK
Unblocks US Netflix: Yes
Dedicated IP: Not provided
TrustPilot Score: 4,7/5
Money-back: 30 days
Visit ExpressVPN »


www.cyberghostvpn.com
CyberGhost
Review
Price: $11.99 $2.25/month
Servers: 6600+ in 89 coutrines
Simultaneous connections: 7
Jurisdiction: Romania
Payment: PayPal, Crypto
Torrenting: OK
Unblocks US Netflix: Yes
Dedicated IP: $51/yr
TrustPilot Score: 4,8/5
Money-back: 45 days
Visit CyberGhost »


www.surfshark.com
Surfshark
Price: $11.95 $2.49/month
Servers: 3200+ in 65 coutrines
Simultaneous connections: Unlimited
Jurisdiction: British Virgin Islands
Payment: PayPal, Crypto, Google Pay, Amazon Pay
Torrenting: OK
Unblocks US Netflix: Yes
Dedicated IP: Not provided
TrustPilot Score: 4,3/5
Money-back: 30 days
Visit Surfshark »


www.purevpn.com
PureVPN
Review
Price: $9.60 $3.33/month
Servers: 6500+ in 140 coutrines
Simultaneous connections: 10
Jurisdiction: Hong Kong
Payment: PayPal, Credit Cards
Torrenting: OK
Unblocks US Netflix: Yes
Dedicated IP: $35.88/yr
TrustPilot Score: 4,7/5
Money-back: 31 days
Visit PureVPN »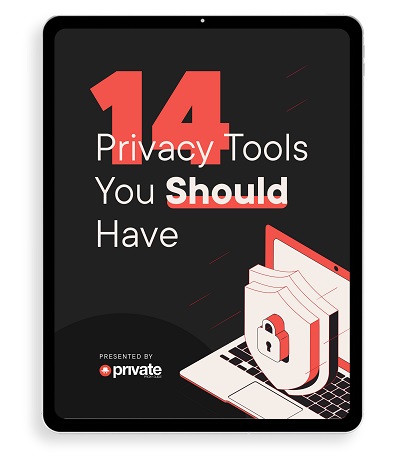 Learn how to stay safe online in this free 34-page eBook.