Sneaker proxies let you safely cop multiple pairs of sneakers without getting blocked by the store during the checkout process due to IP restrictions. We recommend using residential proxies instead of datacenter proxies since the risk of getting banned and blocked is much lower with residential ones.
However, if you are sure that datacenter IPs are OK for the particular store that you plan to use them on, then you should buy them instead since they usually have lower latency than residential proxies. You can use datacenter proxies for monitoring and residential proxies as "normal" proxies for copping sneakers.
If we want to start an online business and sell sneakers, we will have to invest in the best proxies possible. Actually, we'll need multiple reliable proxies that will do the work and a sneaker bot to complement the whole setup. Still, buying a sneaker proxy package can be tricky, and we can easily fall into certain traps. That can only make us waste our money completely. So it is important to gather information beforehand and to always know what we're buying.
Without further ado, we present this ultimate guide on sneaker proxies that will hopefully make things easier for everyone.
What to consider when buying datacenter sneaker proxies?
Providers usually list multiple features of their proxy packages. However, if it's our first time buying one, we can easily get confused and led astray. That's why it's vital to understand the things we should look for in a good and reliable sneaker proxy package. We've decided to create a list of the five most important features to look for when investing in such a proxy. Hopefully, it will make things much easier and help everyone avoid common misconceptions.
1. Monthly randomization
This feature isn't that common, but some providers tend to put it upfront. It might seem tempting, but it isn't really that important. It is a welcome addition, but it's not something that should make us opt for a certain package. So what does monthly randomization do? With this feature, we will never have to change our IPs. That means that we will also never have to ask our provider to refresh it for our proxies.
2. Subnet
We should always look to buy IPs that are located in the same subnet and IP range. As we've mentioned before, if someone uses an IP from our range and gets blocked on an apparel website, we will get blocked too. That's why it is always advisable to buy a whole range just for ourselves or get a mix of ranges.
3. Dedicated IPs
We've discussed this earlier, but dedicated IPs are vital for safe copping. They weren't used before for such actions, and thus are virgin in nature. With them, we can be safe knowing that they haven't been blacklisted by apparel websites yet.
4. HTTP/SOCKS proxies
One of the first things we should find out before we even consider buying a proxy package is whether our sneaker bot supports those proxies. Most sneaker bots are optimized for HTTP/S proxies, and most proxies out there are of that type. However, we should always make sure just in case.
5. Location
Finally, the location is the most important thing to consider when buying proxies. We always buy proxies with IPs that are located in tier one countries like the USA. These may very well be the best and the safest proxies to go with. Even if we buy the ones located in the UK, it may happen that they won't be able to connect successfully. Hence, that's why we should always make sure that a certain provider offers IPs with locations in the United States. Remember that this is only true if you actually live in the US and plan to cop sneakers on the US-based version of the website! Go for UK proxies or German proxies if you live there.
6. Speed
You need fast proxies in order to be first when placing the order for your sneakers. That is why you should check proxy speeds before running your bot. Datacenter proxies are usually faster.
What is sneaker proxies?
Sneaker proxies are private proxies that were never used before. Therefore, they can cop sneakers from websites more safely. We all know that sneaker websites are restrictive and hard to access. That's why we won't be able to find many sneaker proxies out there that can do the work. IPs for sneaker proxies are getting fewer in numbers each day. They are also difficult to create. Hence, their scarcity dictates the price, and we can only expect to pay more for a reliable sneaker proxy than a regular one.
However, if we want to cop sneakers and sell them afterward, we shouldn't consider only the price. As we've mentioned before, investing in a good proxy package is a must if we want to be successful. There are other features we should focus on and consider more, and we'll discuss them a bit later. Getting a good sneaker bot is also imperative if we want to cop sneakers on the web.
What is sneaker bots?
Sneaker bots are merely desktop applications that we use in order to cop sneakers online. We use sneaker bots mainly to log in to multiple accounts and use them at once. That way, our productivity level is much higher, and so are the chances of successful copping.
Why do we need sneaker proxies?
If you want to buy multiple sneakers with a sneaker bot, then you need proxies in order to avoid getting banned during the checkout process since most sites are restricted to one order per IP for limited-edition sneakers.
The number of proxies needed for a sneaker bot
You need at least as many proxies as the number of orders that you plan to do – with a margin for error of course.
Why should we choose datacenter sneaker proxies and not regular dedicated proxies?
When we decided to enter the copping game, we were confused as to why we were advised to go with sneaker proxies and not the regular dedicated ones. At first, we couldn't see any difference, and paying more for sneaker proxy packages wasn't an option. We thought that we could get by, at least at first, with any proxy out there. However, once we failed, we realized that we didn't think this through.
1. Sneaker proxies are virgin proxies
Sneaker proxy packages are dedicated just like other proxy packages. For instance, there are packages that are optimized for social media. They are mainly used on one or two websites, which means that their IP addresses are clean. They haven't been recorded by other websites because of some aggressive use, and they probably haven't been used on sneaker apparel websites.
Using proxy packages that are clean like this will guarantee us a safe connection to websites that offer sneakers. However, successful copping isn't and can't be guaranteed. But we can connect them without getting banned or disconnected.
2. Banning won't be a problem
We all know that apparel websites ban proxies like crazy. So how do they do it? Once the apparel websites detect suspicious behavior on one account, they don't put only that account on a blacklist. They will instantly block all accounts from the whole IP range to which the suspicious account belonged in the first place. So what does that mean?
For example, we have an ill-intended neighbor that uses an IP address from the same provider as we do. He's abusing his sneaker bot and placing multiple buying orders. Then, all of a sudden, the apparel website recognizes his behavior and blocks him for good. However, the website doesn't just block his IP address; it blocks all the IP addresses from our provider in that range, including ours.
Therefore, if we have bought a proxy package from an unreliable vendor, we could potentially have a neighbor in our IP range that might get us blocked. That's the main reason why most sneaker proxy providers sell packages that include at least fifty IP addresses. Basically, by investing in high-quality sneaker proxy packages, we'll be able to connect our sneaker bot without any major problems.
Datacenter sneaker proxies vs rotating residential proxies
There is one major difference between datacenter sneaker proxies and rotating residential proxies, and it is also the most important one. Rotating proxies will rotate our IPs at a set time interval. So, at one point, even if our actions were too aggressive, that won't pose a problem, since there's a new IP waiting for us around the corner. We just need to be patient. Datacenter sneaker proxies, on the other hand, are virgin and will stay so until we use them for copping. They are also dedicated, and if we're careful enough, we won't have to worry about getting banned (don't use the same IP multiple times).
Residential proxies provide "legitimate" IP addresses, so there will be fewer chances to get blacklisted on apparel websites. Thus, our copping sessions will be more stable and secure during sneaker releases. Datacenter proxies, on the other hand, will be faster and provide lower latency compared to residential proxies because they are located at a datacenter which usually is faster. That is vital for copping since we need a fast IP address once the sneakers are released. So, if we are thinking about buying sneaker proxies, we should always consider datacenter proxies if we are sure that they work for the particular site we want to buy from. Do remember that your first choice of proxies should always be residential ones since they provide the highest safety.
It is usually said that datacenter proxies are for monitoring and residential proxies are for actually buying the sneakers during checkout.
Our complete list of the best sneaker proxies providers in October 2023
Don't forget to apply these discount codes during checkout!
If you are looking for some of the best sneaker proxies then Smartproxy is a great choice. They also have setup instructions for using Oxylabs with AIO Bot and other sneaker bots. The second choice in this list is Storm Proxies which is a bit cheaper and is guaranteed to work. You can also find other sneaker proxies on Reddit if you've also looked at the residential proxies listed here. Copping sneakers is becoming really popular these days, and we can expect that it will be even more popular in 2023. Selling them has proved to be a good way to make serious money. However, that can only happen if we know what we're doing.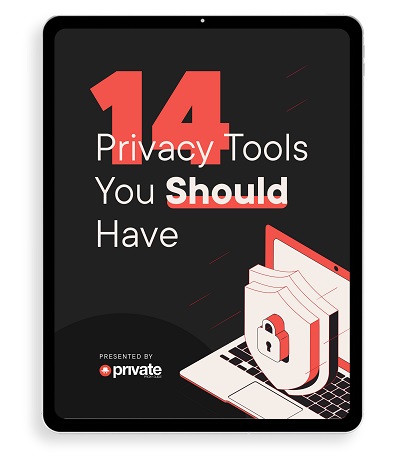 Learn how to stay safe online in this free 34-page eBook.