Online virus scanners are security software that that keep your computer files and programs safe from the threat of viruses and other malicious software.
They work by scanning your computer's files and comparing them to a database of known malware. If the scanner finds a match, it will take action to remove the threat.
Some online virus scanners will also provide real-time protection, meaning they will scan new files as they are downloaded or created.
Some of these scanners are free, while others require a subscription. The important thing to look for in an online virus scanner is whether it is updated regularly.
It is important because new viruses are constantly being created, and you want to make sure that the scanner can detect them. Another thing to consider is the interface of the scanner. Some scanners are user-friendly, while others can be more difficult to use.
There are many online virus scanners that can help you keep your computer safe from viruses. They not only scan your computer for viruses but have antispyware capabilities to protect your computer against malware that is disguised as a legitimate program.
Each has these online virus scanners have there own particular strengths and weaknesses, so it's important to find the right one for your needs. If you're not sure which one to choose, we recommend reading our comprehensive guide on the subject.
Let's look at a few of the top online virus scanners for scanning your files.
1. Best Free Online Virus Scanners in December 2023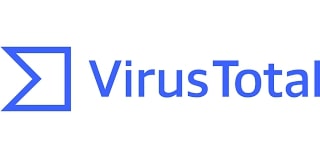 VirusTotal is a virus and malware detection service that analyzes files and URLs to detect malicious content. It is a free service used by millions of people around the world.
VirusTotal runs on Google's infrastructure and uses more than 70 antivirus engines to scan for viruses, worms, trojans, and other malware. The service also provides users with information about the detection rates of different antivirus engines. VirusTotal is a valuable resource for users who want to ensure that their files and URLs are safe.
The website also offers other features, such as searching for files based on their hash value, scanning URLs, and submitting files for analysis.VirusTotal also has a private version for businesses that want to scan their files before uploading them to the internet.

Norton is a well-known brand when it comes to online virus scanning. It offers a variety of features that make it one of the most popular choices for those looking for an online virus scanner.
The main feature of Norton is its ability to scan multiple files simultaneously, which makes it ideal for businesses that need to keep multiple files.
Norton also has a wide range of benefits, including detecting and blocking viruses before they can do any damage. Lastly, Norton offers an online virus scanning program that allows users to scan their computers and receive real-time alerts if any viruses are detected.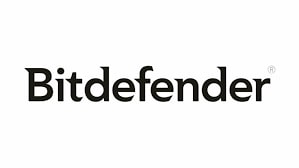 Bitdefender Home Scanner is an online virus scanner that uses artificial intelligence to detect and block viruses. It is available as a free as well as paid version.
It has many scan engines and can detect more than 500 types of viruses. The Home Scanner is a desktop application that can scan computers in the home.
Once you have installed the software, it will automatically start scanning your computer for viruses every day. If a virus is found, Bitdefender will offer you a solution to remove it.
The free version includes virus scanning, malware removal, and protection against phishing attacks. The paid version offers additional features like real-time updates and the ability to scan multiple devices simultaneously.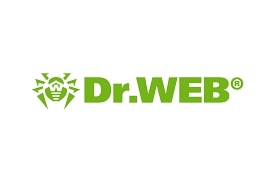 Virus scanning is an important part of computer security. Viruses are a major threat to your computer in today's digital age. A virus is a program that can corrupt your computer files and settings. Fortunately, many virus scanning programs are available that can help protect your computer. Dr. Web is one of the most popular online virus scanning programs. It has a wide range of features and benefits that make it ideal for online virus scanning.
Dr. Web is one of the oldest and most well-known online virus scanners, and it has been providing VirusScanner protection since 1998. It is currently owned by IBM Corporation and is one of the world's leading online security services providers.
Dr. Web offers a wide range of features that make it an ideal online virus scanner for personal and business use. Some key features include real-time protection, automatic update functionality, and a complete backup system.
Dr. Web main benefit is its comprehensive coverage. It scans more than 100 million websites every day, making it one of the most effective online virus scanners today.

The hybrid analysis is a process that can be used to identify the presence of viruses. This process can be used by businesses to protect their data and systems from viruses. It uses multiple methods to detect viruses, including antivirus software, signature identification, and behavior-based detection.
The benefits of using hybrid analysis include the following: it quickly identifies viruses, protects your data and systems from attacks, and is cost-effective. It is also very reliable and scalable.
Several online virus scanning programs offer hybrid analysis as part of their services. They are easy to use, and provide you with real-time updates on the status of your computer virus scans. Hybrid Analysis also allows you to scan domains, IPs, and hashes.
Opentip is a virus scanner that uses artificial intelligence and natural language processing to identify and block viruses. It offers a variety of features, including online virus scanning, email protection, and privacy protection. It also has several security features, including encrypting your files and the option to create password-protected directories.
Opentip also has a desktop app that can be used to scan files and folders for viruses. The benefits of using Opentip include the fact that it is easy to use and offers features tailored to meet different users' needs. It is an most affordable online virus scanners.
Jotti's Malware Scan is an online virus scanner that provides users with detailed information about viruses and malware. It offers features such as real-time scanning, automatic updates, and a comprehensive malware database. Additionally, it offers a variety of benefits such as quicker detection of viruses and malware, improved security, and reduced computer time.
Bit Defender, Avast, K-7, and others are well-known scanners partnered with Jotti's Malware Scan.

Kaspersky is a well-known online virus scanner that offers a wide range of products, including an online virus scanner for Windows, Mac, Android, iOS, and Linux. It also offers users a service to scan their computers for viruses and malware. Kaspersky also offers various other services, such as anti-spyware protection, data recovery, and firewall protection.
Their products are available as subscription services or as software downloads. Kaspersky also offers a variety of support options, including 24/7 customer support and a toll-free hotline.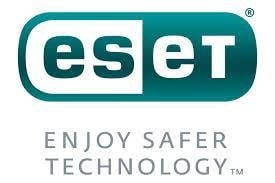 The online scanner is an ESET product that provides users with a comprehensive online virus scanning experience. Some of the features that make Online Scanner stand out include its comprehensive scan engine, easy-to-use interface, and quick scan time.
What are some of the benefits of using an Online Scanner? It protects your computer from online viruses and other malware, helps you keep your online privacy safe, and provides you with real-time protection against online threats. Additionally, Online Scanner is one of the few scanners that can detect and remove ransomware infections.
It is compatible with various platforms and devices, including desktops, laptops, tablets, and smartphones. Online Scanner by ESET offers a variety of online virus scanning programs that provide users with different levels of protection.
2. Things to Consider When Using Online Virus Scanner
An online virus scanner is a tool that helps you scan your computer for viruses and other malicious software. It works by looking for known patterns of behavior associated with viruses and other malware. If it finds anything suspicious, it will flag it for you to take action. Online virus scanners are a great way to protect your computer, and they can be used for both Windows and Mac computers.
Unfortunately, there are also risks associated with using online virus scanners. Before you start scanning your computer for viruses, it is important to consider some factors.
Make sure that the scanner is from a reputable source. Many fake online virus scanners are out there that will install viruses on your computer.
Make sure that the scanner is up to date. Older scanners may not be able to detect new viruses.
Be aware of what the scanner is looking for. Some scanners will only look for certain viruses, so make sure that the scanner can detect them if you have a specific concern.
Always remember to back up data before using a virus scanner.
If you have a slow internet connection, choosing a virus scanner that takes less time to scan a file might be best.
Some virus scanners can only scan files that are smaller than certain sizes, so make sure you select one that can handle your files correctly.
3. Frequently Asked Questions
3.1 Is it true that internet virus scanners are effective?
Many people believe that internet virus scanners effectively prevent computer viruses from infecting their computers. However, there is some debate about this.
Some experts say that internet virus scanners are only partially effective and risk false positives. In other words, the scanner might identify a virus as being harmless when, in fact, it is harmful. This could lead to installing a virus on your computer that you would not have otherwise encountered.
Therefore, be aware of the potential risks associated with using internet virus scanners and weigh them carefully against the benefits they may offer.
3.2 Can any website help get rid of infections on my computer?
There is no one-size-fits-all answer to this question, as the best way to get rid of infections on your computer may vary depending on the type of infection and your computer's operating system.
However, some common methods for removing infections from your computer include using a virus removal tool, repairing or replacing damaged files, and clearing your browser's cache and history. If you are unsure how to remove an infection from your computer, please consult a professional.
3.3 How can I know whether a virus scanner is reliable?
It can be difficult to know whether a virus scanner is reliable. However, there are some factors that you can consider. First, make sure that the scanner is from a reputable company. Second, check the customer reviews to see whether people have had any problems with the scanner. Finally, make sure that the scanner meets your specific needs. For example, if you need to scan large files, make sure the scanner has enough memory capacity.
4. Conclusion
There is no doubt that online virus scanners are essential for keeping your computer safe. However, it's important to choose the right one for you. Some of the best online virus scanners will detect viruses and remove them. They also offer features such as real-time protection and privacy protection. You can find a variety of online virus scanners on the internet. Choose the one that best suits your needs.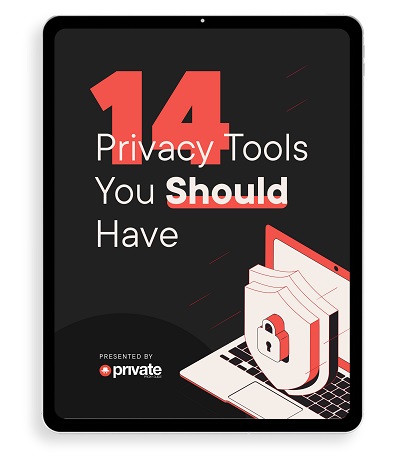 Learn how to stay safe online in this free 34-page eBook.