Most likely, you already know what an anonymous proxy is and why you need it. But before choosing a service, you need to know that a proxy does not provide the anonymity to view illegal, prohibited, or other harmful sites or to commit criminal acts.
After all, a proxy server was created to protect the user and his computer, to surf safely, and bypass the restriction of websites that are completely legal but are limited to the territory of a certain country.
Here is my quick list of the best free anonymous proxy sites:
1. Best Free Anonymous Proxy Sites in 2023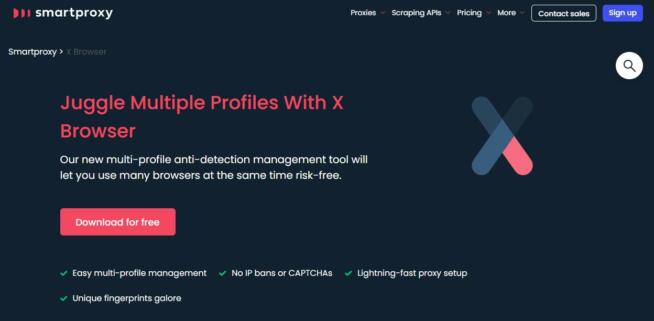 Smartproxy isn't a free anonymous proxy site but we felt the need to include it because we use it daily. This website is very powerful, allowing you to use proxies capable of bypassing firewall restricitons and unblocking pretty much any restricted site.
In addition, Smartproxy offers a variety of proxies, such as residential, data center, and dedicated proxies, making sure you get plenty of choices. One of its best features is the presence of Firefox/Chrome add-ons, which make Smartproxy very easy to use.
There's also this feature called X Browser, which lets you change your IP and fingerprint to ensure online privacy and security. Smartproxy is also fast and performs well unlike some proxies that tend to cripple your internet speed and increase page-loading times.
Its tools like X Browser, browser extensions, and the No-Code Scrapper Extensions are all free and you can use them right away. But if you want to purchase a proxy, you get plenty of customization options and even the option called "Pay As You Go."
This option lets you pay only for the resources you're using to avoid spending money on things you don't need. Once again, I know it's not free but its starting price revolves around $10 a month depending on the plan, yet, for this price, Smartproxy is the most reliable and secure option on this list.
Pros
Effortlessly bypasses all website blocks
It's pretty easy to set up and use even for beginners
The X Browser addition lets you hide your IP and fingerprint
It has extensions for Firefox and Chrome
The "Pay As You Go" option wallet-friendly
It's very fast and performs well
Cons
Smartproxy is not a free option
1.2 Oxylabs – Sponsored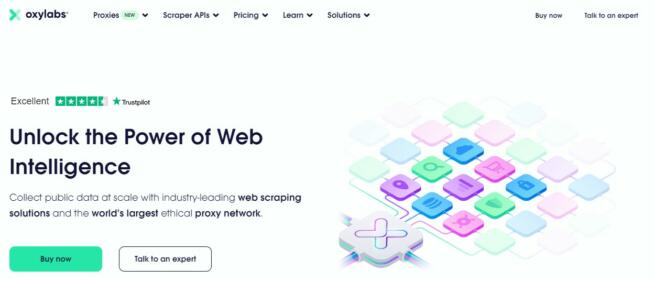 Oxylabs has been around for quite some time, offering some of the best-performing IP addresses around, but it isn't free. At the time of writing, the company has more than 10 million proxies, which is really impressive.
As Oxylabs claims, it offers proxies in every city and country in the world. Its most popular locations are the US, Canada, France, Germany, China, the UK, and Australia. In the US alone, Oxylabs gives you more than 11M IP addresses, plus millions of others in many other countries.
Oxylabs offers an extensive choice of proxies too. You can choose from residential, mobile, rotating ISP, and other proxies. We like its SOCKS5 proxies, for example, which offer great performance utilizing the UDP connection for handling bigger requests.
Oxylabs also boasts something called Web Unblocker. This is an AI-driven proxy that will help you with scraping and avoiding blocks. Oxylabs also gives you Datacenter proxies and there's an option called Proxy Rotator. It'll rotate your Datacenter proxies, giving you higher success rates.
The great thing about Oxylabs is that it's very flexible in terms of pricing. You'll pay only for what you're using here, and residential proxies start from $15, plus, you're paying as you go. Other proxies vary in price and each option has a separate price that you can check on the provider's site.
Pros
Millions of worldwide proxies
Web Unblocker
SOCKS5 proxies for excellent speeds
Proxy Rotator for Datacenter proxies
It offers flexible pricing
More than 11 million IP addresses in the US
Cons
It can get pricey if you need more options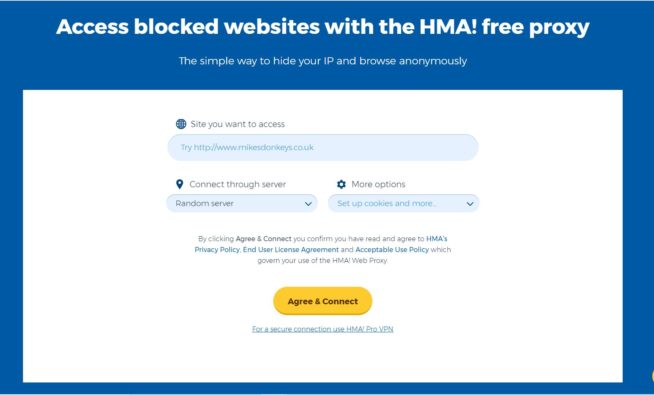 This is a free proxy server from a well-known VPN provider. The features are free but it offers very limited options. All you can do is just anonymously browse in one tab of your browser. You are able to hide your real IP and access the restricted websites without many efforts. Plus, everything works very, very quickly and also reliably, which makes working on this server enjoyable. And these functions will be enough for those who want to use an online resource that is banned in a certain network or country.
Pros
Supported by well-known VPN.
No ads.
Unlocks any website.
No need to install the software.
Several locations.
Additional options.
Cons
Quite low speed.
Often offers to buy their VPN.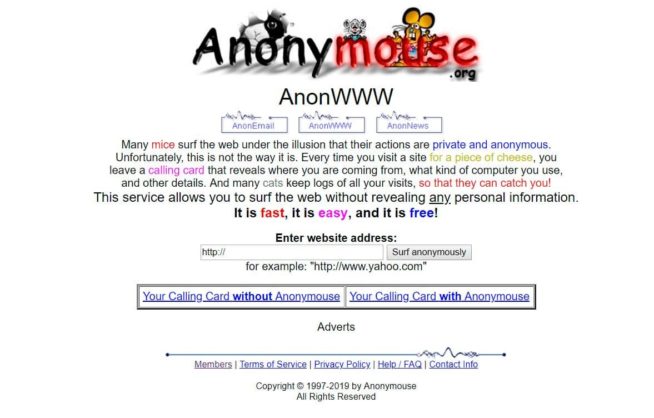 This is one of the very first proxy servers in the world. Of course, free proxy servers with good speed are not so easy to find, but this very "anonymous mouse" is just such a proxy. The service is German but offers an English version for international users. It has been functioning since 1997 and despite the fact that most proxies become paid after gaining some popularity, this case is one of the few exceptions. It started working as a free server and remained free even after so many years. By the way, many people are distracted by the very simple interface but the developers saved a lot of money on the website design in order to provide a good set of features.
Features
Complete anonymity when using the service;
Changing the IP-address, which can be done manually or automatically;
High speed;
Communication with modern browsers;
The ability to visit the sites of any country in the world;
Easy to use.
Pros
Simple to use.
Several languages.
No limits.
Cons
Outdated interface.
No additional features.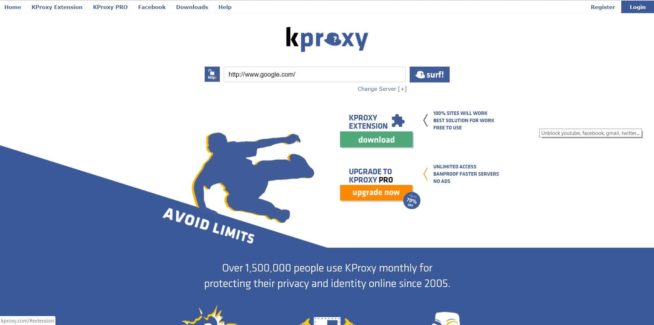 It is worth noting that more than 1.5 million people use Kproxy monthly for protection and anonymous surfing since 2005. This is a simple and completely free web proxy service, ideal for those who want to bypass censorship restrictions and/or want to browse the Internet privately, anonymously, and safely. It concentrates on facilitating access to the world wide web. The proxy hides personal information so that you can browse the web anonymously and also provides access to sites that are limited in your region. It is possible to use this site to unblock Facebook, YouTube, Twitter, and any other site. In addition, Kproxy offers a browser extension for Chrome and Firefox which is very convenient for surfing. Kproxy has no advertising and does not sell data or bandwidth, as other proxies can do.
View web anonymity.
Change the IP address and country.
Visiting blocked and censored websites.
The best solution for work.
No ads.
No registration or credit card is required to use it, it is enough to download the program, extension or just use the website.
Pros
Is available via website and browser extension.
Unlocks any website.
Absolute protection.
Cons
The free server is often overloaded.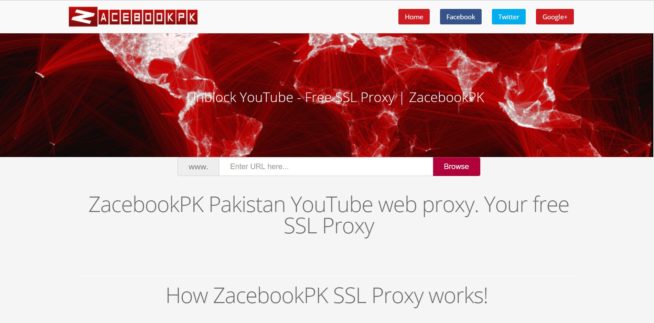 With this proxy server, you are able to unblock any website with complete privacy and the location cannot be tracked. Good free proxy servers are very rare, but ZacebookPK can be considered one of the best free proxies. The program is able to unblock sites such as YouTube, Facebook, Twitter, and so on.
You should remember that web surfing without protection is quite dangerous since it is possible for your identity to be discovered and information stored on your devices to be hacked. When using ZacebookPK, you can hide your IP and surf in complete privacy. The program uses 128-bit encryption, which makes you even more anonymous while using the world wide web. A significant advantage of the program is the fact that it has a high level of trust on YouTube, allowing the unlocking of 98% of the blocked content. It is worth considering that this is an extremely high rate even for the best proxies.
Pros
Can work with most popular services.
Reliable encryption.
Complete anonymity.
Cons
Quite an old interface.
Can work slowly.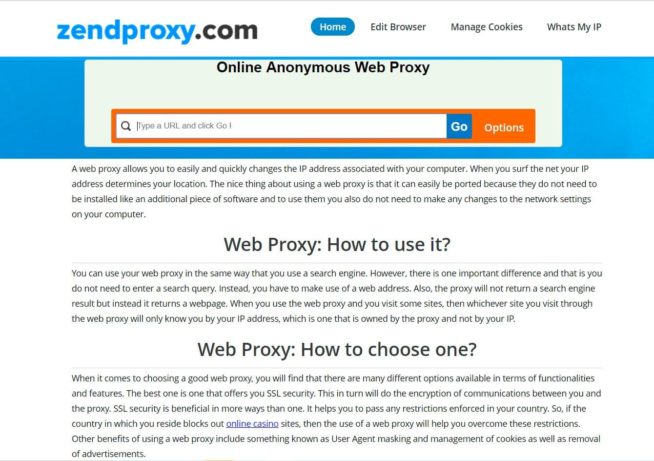 This proxy site can easily change the IP address of any computer when surfing the net. This will hide the location of your PC. The service is quite easy to use. Its significant advantage is that transferring it to other devices does not require additional settings, it is enough to use those that were initially installed or modified. However, it is worth considering that when entering a search query, you will have to enter a web address. Therefore, the proxy is quite inconvenient when working with search engines, because when using it, it is not possible to return search queries.
However, when browsing websites, there is a significant advantage. The site remembers only the IP address that belongs to the proxy, not your IP. You can find a lot of services that are more convenient in functionality, but they are not able to provide SSL security. This is quite an important aspect when choosing a proxy. Using a web proxy can bypass various blockers in most countries of the world and this program is no exception to this rule.
Pros
Easy to use.
No software needed.
No limits.
Additional options.
Cons

This is an anonymous website service and an online tool that provides full privacy. Using this site, it is possible to gain access to all websites even if they are restricted in any way. This proxy is designed to help web surfers. With the free dontfilter.us proxy server, you can browse the web securely. In this case, there is no doubt that all confidentiality is fully protected. Browsing sites through the server will mask the IP in such a way that you will remain anonymous.
In addition to anonymity, it can also be noted that you are able to access blocked online resources. That is, if at work or at school there are blockers of various social networks, email servers or any resources, the program will easily bypass this problem, which will allow you to enjoy all the necessary sites. In addition, such a "violation" cannot be traced.
Pros
Full privacy and anonymity.
Unlocks any website.
Cons
Just one location.
Ugly interface.
With NewIPNow, you can use IP addresses to manage your web identity:
View web pages anonymously through public IP addresses;
Change your location through geographically remote servers;
Start all over again with a new IP at any time, as part of a multi-IP.
When viewing the page with NewIPNow.com, the requests are sent via proxy servers and their content is inaccessible for tracking and viewing. That is, when trying to see an IP address, anyone will see something completely different from what it actually is. The IP addresses of the proxy server are publicly available and although it will be shown in full when viewing your personal information, it will not be your real IP. However, it is worth considering that NewIPNow.com will not be able to protect you against everything. For example, there is a high risk to infect your PC via malicious scripts, embedded objects, or downloadable executable files.
Pros
Several locations.
Complete anonymity.
Cons
Quite limited performance.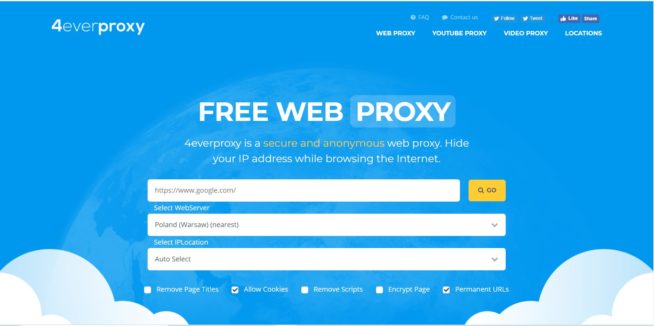 The program is a free proxy server that acts as an intermediary between a computer and the Internet. This web proxy focuses on making accessing the World Wide Web easier. It acts as an anonymous proxy server that tries to do all online activities in such a way that it cannot be traced. Also, the server hides all the user's personal information. This implies anonymous access to any sites.
4everproxy provides free proxies and web proxies. This program expands access to various resources and is also capable of unlocking YouTube and various social networks. It is also worth considering that the creators guarantee complete anonymity since all data is regularly deleted (every 2 hours). It also excludes the possibility of the use of personal information by other services. 4everproxy has significant bandwidth and also high speeds. Proxy servers with good speed, even free ones, are certainly not uncommon but they are not so easy to find and they have a significant advantage over other proxies.
Pros
Several locations.
Additional settings for better security.
Cons
Can be quite slow and not available.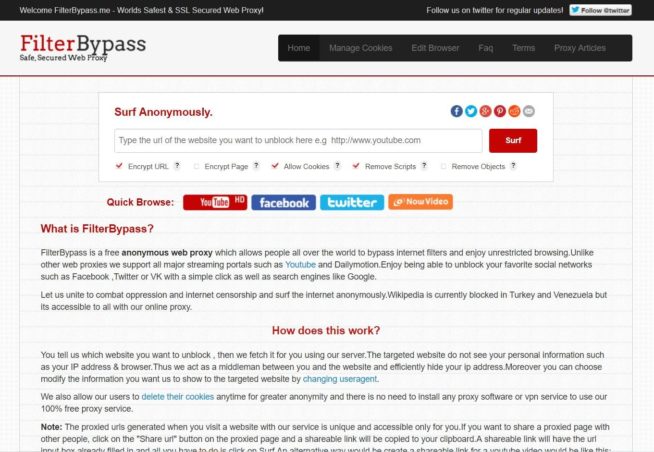 This is a very easy to use site and is completely free. On the main page, there is a field to enter the URL of the page to access. In addition, you can configure several additional parameters such as enabling JavaScript and cookies, using an encrypted connection, etc. After clicking on the "surf" button in the new window, the desired site opens. This site displays a small number of advertisements with no pop-ups or advertisements for adults.
Pros
Some additional options.
Unlocks any website.
Cons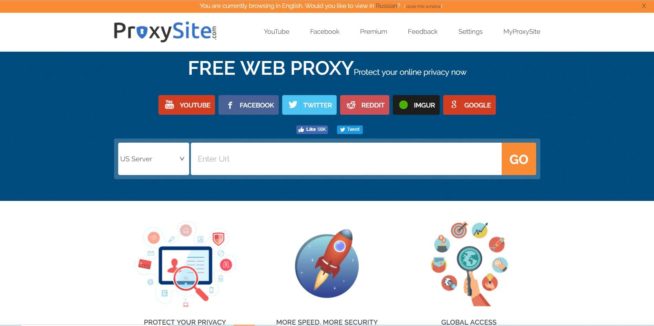 The ProxySite.com website is a web proxy that can be used on any website, including YouTube. You can choose between different proxy servers in the USA and Europe. At the top of the text box where you enter the URL to access via the proxy server, there are various buttons (such as Facebook, Reddit, YouTube, Imgur, and Twitter) that can be used to quickly go directly to these websites via the proxy server. You can control the use of cookies, scripts, and objects, and even block ads in the proxy. You can also change the server you are on at any time, which is ideal if you are prohibited from using certain websites.
Pros
Several locations.
Can unblock any website.
Full privacy protection.
Cons
Quite limited performance.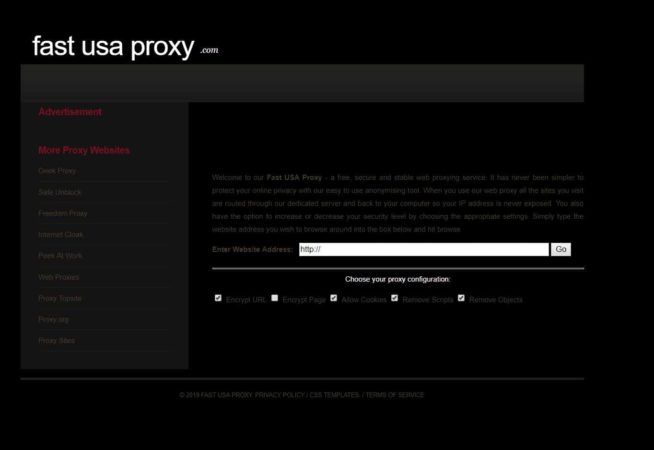 This is a proxy server with responsive design and high speed. It includes a few ads, however, this will not affect the browsing experience when viewing the site through a proxy.
Pros
Some additional options.
Encryption.
Full privacy.
Cons
Terrible design.
Just one location.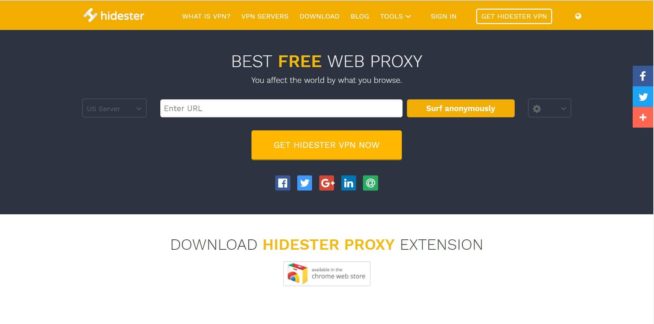 Hidester provides SSL proxy support that protects you from scripts and other malicious methods that could harm your computer. It has the reputation of being the most trusted free proxy website on the market. You can choose between the US or European server before browsing, as well as choose URL encryption, allow or block cookies, accept or reject scripts, and remove objects from the download. Although you are using Hidester, you can even change the browser ID, so it seems as if you are using a different operating system or web browser. You can also clear cookies that are stored in any store, and you can do this while you are using a Hidester web proxy. The service also offers a password generator, which you can use for Hidester.
Pros
Several locations.
Additional options.
Great security.
Browser extension.
Browser ID change.
Cons
Sometimes the service is not available.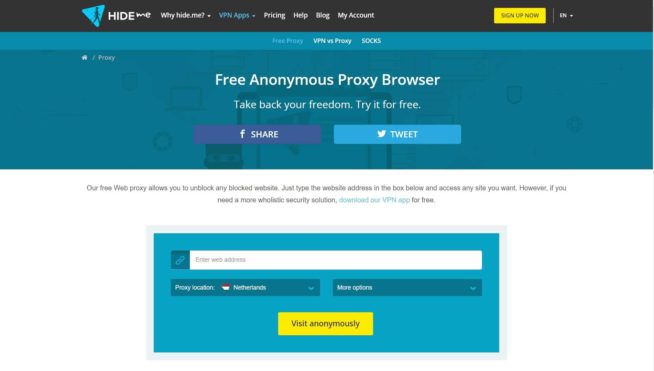 This is another proxy site from a well-known VPN service that you can use for anonymous browsing. Start by entering the URL you want to visit and then select the proxy server location from the drop-down list. You can choose between the Netherlands, Germany, and the United States. Like some other sites in this list, Hide.me allows you to disable or allow cookies, encryption, scripts, and objects.
Pros
Supported by a well-known VPN service.
Several proxy locations.
Additional options.
Browser extension.
Cons
Can be quite slow and work unstably.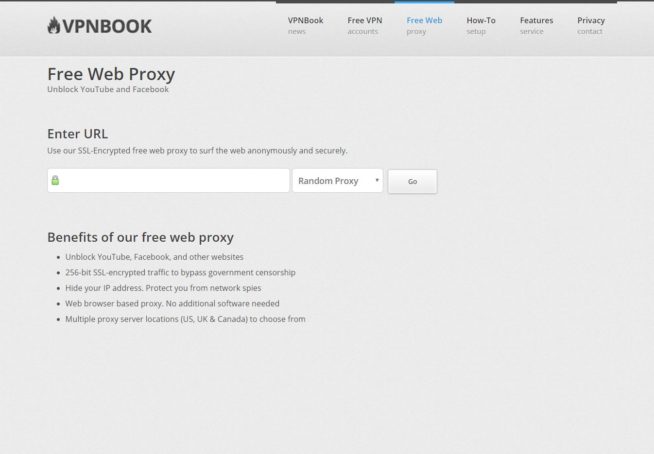 VPNBook provides a free, anonymous web proxy that seems cleaner and less cluttered than some others. This proxy site supports HTTPS and uses 256-bit encryption to hide your traffic. You can also use a proxy server in the US or Canada. You can easily change the website you want to view via the VPNBook proxy by typing it at the top of the page. However, you do not have control over the use or restriction of cookies or scripts blocking, like with some other proxy servers.
Pros
Reliable 256-bit encryption.
Several locations.
Full anonymity.
Unblocks any website.
Cons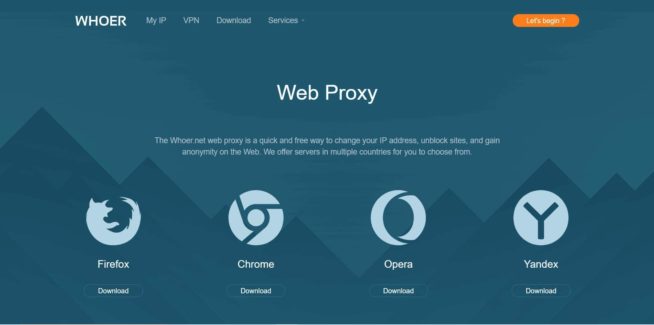 The main difference that you will find if you use Whoer.net as an anonymous proxy site is that you can choose a proxy server for you in seven locations, namely Paris, France; Amsterdam, Netherlands; Moscow, Russia; Saint Petersburg, Russia; Stockholm, Sweden; London, UK; and Los Angeles, USA. Unfortunately, you can't delete the huge ad at the top of the browser offering you to purchase a VPN service. It is not very comfortable to surf the internet with it.
Pros
7 available locations.
Extensions for all popular browsers.
A lot of additional features.
Cons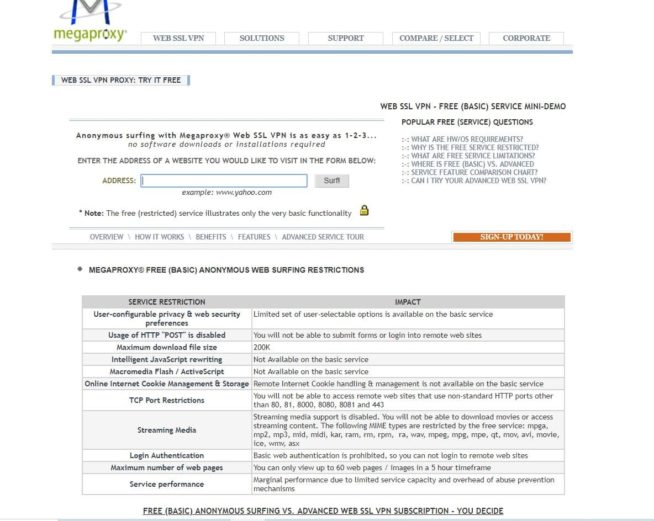 Megaproxy has several unique options that make it a bit different from some other anonymous web proxies. You have the freedom to disable or enable the identification of the user agent of the operating system and browser, as well as the ability to remove ads from web pages, limit animation to two iterations, and block all cookies. Since Megaproxy is free, you cannot use it to send information to forms, to log into websites remotely, to upload files larger than 200 kilobytes, block JavaScript, delete embedded Flash files, access HTTPS sites, transfer media files or browse more than 60 pages in five hours.
Pros
Reliable protection.
No software needed.
Cons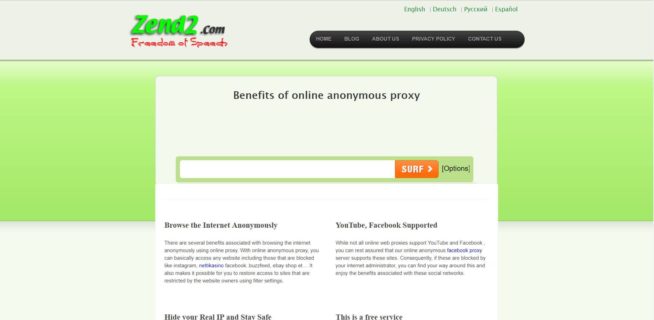 Zend2 works just like other anonymous proxy sites, except that you can use it to access YouTube and Facebook. Some free proxies do not support these websites. This means that you can watch YouTube videos via a proxy server without worrying about being charged a fee or paying for a premium proxy service. It also supports disabling or enabling any of the following options: encrypted URLs, encrypted pages, scripts, cookies, and objects. These settings apply only before you start using a web proxy, unlike some anonymous proxies that you can configure even during an active session.
Pros
Simple interface.
Full anonymity.
Cons
One location.
No additional options.
2. Conclusion
We reviewed the best free anonymous proxy sites. Frankly speaking, most of them have very similar options. So, feel free to test all of them and select the one that suits you the best.
If you want a faster and more private option (that isn't free) then you should consider getting a VPN instead. These are some of the best VPN services available today:
VPN Service


www.nordvpn.com
NordVPN
Review
Price: $11.95 $3.71/month
Servers: 5500+ in 59 countries
Simultaneous connections: 6
Jurisdiction: Panama
Payment: PayPal, AmazonPay, Crypto, Google Pay, Klarna
Torrenting: OK
Unblocks US Netflix: Yes
Dedicated IP: $70/yr
TrustPilot Score: 4,7/5
Money-back: 30 days
Extra: Double VPN, Obfuscated servers
Visit NordVPN »


www.expressvpn.com
ExpressVPN
Review
Price: $12.95 $8.32/month
Servers: 3300+ in 94 countries
Simultaneous connections: 5
Jurisdiction: British Virgin Islands
Payment: PayPal, Crypto, AliPay, Klarna,
Torrenting: OK
Unblocks US Netflix: Yes
Dedicated IP: Not provided
TrustPilot Score: 4,7/5
Money-back: 30 days
Visit ExpressVPN »


www.cyberghostvpn.com
CyberGhost
Review
Price: $11.99 $2.25/month
Servers: 6600+ in 89 coutrines
Simultaneous connections: 7
Jurisdiction: Romania
Payment: PayPal, Crypto
Torrenting: OK
Unblocks US Netflix: Yes
Dedicated IP: $51/yr
TrustPilot Score: 4,8/5
Money-back: 45 days
Visit CyberGhost »


www.surfshark.com
Surfshark
Price: $11.95 $2.49/month
Servers: 3200+ in 65 coutrines
Simultaneous connections: Unlimited
Jurisdiction: British Virgin Islands
Payment: PayPal, Crypto, Google Pay, Amazon Pay
Torrenting: OK
Unblocks US Netflix: Yes
Dedicated IP: Not provided
TrustPilot Score: 4,3/5
Money-back: 30 days
Visit Surfshark »


www.purevpn.com
PureVPN
Review
Price: $9.60 $3.33/month
Servers: 6500+ in 140 coutrines
Simultaneous connections: 10
Jurisdiction: Hong Kong
Payment: PayPal, Credit Cards
Torrenting: OK
Unblocks US Netflix: Yes
Dedicated IP: $35.88/yr
TrustPilot Score: 4,7/5
Money-back: 31 days
Visit PureVPN »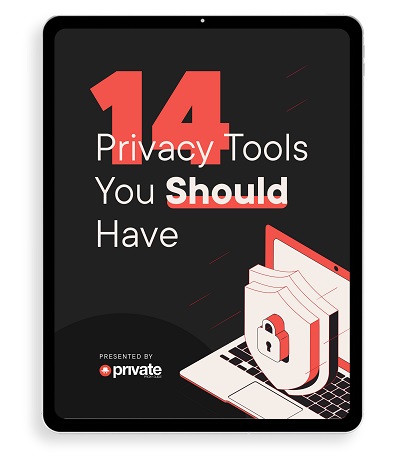 Learn how to stay safe online in this free 34-page eBook.