Cloud mining has been growing in popularity with increased graphics card prices. As people have to pay higher prices for mining equipment, Bitcoin cloud mining sites seem like a reasonable alternative. In this case, users rely on different crypto-mining companies to do the work for them.
Once you sign up for a particular service, mining is done by that company and you're there to reap the profit. Basically, the company which owns the site has the required equipment which it uses to mine Bitcoin, Ethereum, or any other crypto, and you get a percentage.
To be honest, finding the best Bitcoin cloud mining site is pretty hard, having in mind that the majority of these sites are known for scamming their users. However, I spent quite a lot of time lingering on cloud mining sites, and today, I want to present a few of them that I found useful and genuine.
1. Best Bitcoin Cloud Mining Sites in 2023
The best Bitcoin cloud mining sites in 2023 are below but keep in mind that they can be very different. Some sites are free (like Pionex) and others will charge you depending on what you want. Either way, I can assure you they're genuine since I've used them a lot to gain some crypto profit.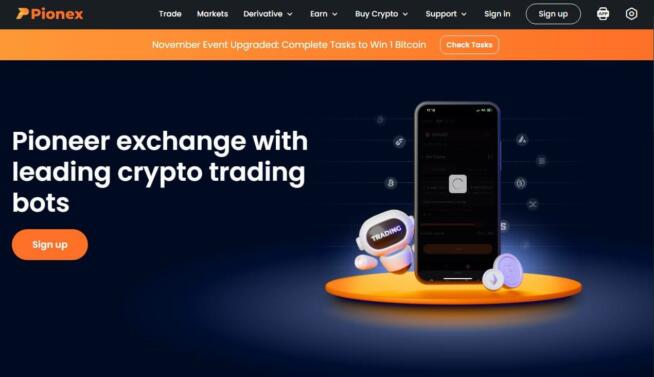 Let's start this list with Pionex. Pionex isn't a Bitcoin cloud mining website. Instead, it's a crypto trading service that lets you choose from a variety of trading bots free of charge. Yes, not only it is free but you also get awesome bots doing all the trading for you.
Pionex will be a great choice for people who don't have experience with mining or trading. All you have to do is make a new account, select a bot, and move on. I like that this service can trade crypto spot futures, which can be utilized with other Bitcoin cloud mining sites on the list.
For example, you can mine Bitcoin or any other coin on a cloud mining site and immediately send your earnings to Pionex. Pionex will then trade these coins for you and earn you additional profit. Pionex is extremely simple to use, although, in the beginning, its graphs and statistics might look intimidating.
Still, Pionex is great for trading all types of crypto and not just Bitcoin. You can use it for ETH, USDT, XRP, STEEM, and many other coins and tokens. When it comes to types of bots, leverage, spot trading, grid, and arbitrage trading bots are only some of the choices you get.
Pionex has 10+ different bots, each made with precision to give you the best possible outcome. Even better, deposits are done via a credit card but you can also buy crypto directly from the app. On desktop platforms, Pionex is available in the web browser form.
However, if you're a mobile user, Pionex has dedicated apps for iOS and Android, making trading and storing crypto easier. Overall, this is a great platform to start your crypto journey, and while not a Bitcoin cloud mining site per se, it can easily be used in conjunction with one of the sites below.
After all, it's completely free and you don't have to invest any money, unlike with StormGain, ECOS, and other choices on this list.
Pros
10+ trading bots for the maximum profit
Easy-to-use web-based interface
Dedicated applications for iOS and Android
The ability to use it in conjunction with Bitcoin cloud mining sites with the Pionex wallet
It can trade crypto spot futures
Supports many cryptocurrencies and not just Bitcoin
Free registration
Cons
No dedicated desktop apps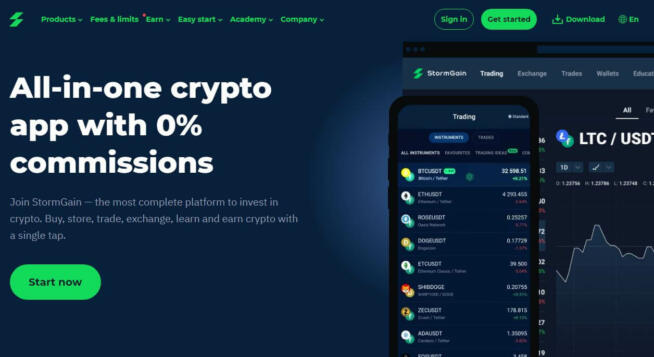 StormGain is one of the most versatile Bitcoin cloud mining platforms on the market. I found its interface very simple and welcoming for both beginners and more experienced users. What's more, StormGain is great for tracking the prices of each coin and following new trends.
This will help you get better insight into your earnings and decide on your next investment strategy. StormGain offers a secure wallet where all your Bitcoin (or other cryptos) earnings are stored. Once you accumulate the amount you want, it's easy to convert crypto to real-life money if you want.
The service promises that you'll get your first crypto coins in about 4 hours from registration. To an extent, this is true, but it depends on the state of the market. What I really like is that it supports a plethora of cryptocurrencies, not only Bitcoin.
For instance, I managed to get Ethereum, Bitcoin Cash, and even Litecoin while using StormGain. The sign-up process is also simple and the interest rate of around 12% isn't that large. StormGain is a relatively new platform that emerged in 2019.
However, it shows no signs of fraud or scam, which is great if you're up for a low-risk Bitcoin cloud mining experience. StormGain supports daily payouts and has no maintenance fees. The only fee is the interest rate that applies to your earnings, which, as said, is 12%.
Keep in mind that the minimum amount of money you can invest is $100 and payouts begin at $50, so you'll be able to withdraw money pretty much every day. My only complaint is that StormGain doesn't support PayPal as a payment method, so you'll have to use your credit card.
Also, while it offers apps for iOS and Android, it has no dedicated desktop app, which would be a welcome addition.
Pros
StormGain can track the prices of each cryptocurrency in real-time
It's very easy to use even for beginners
An interest rate of 12% on your earnings
There's no maintenance fee
Minimum payouts start at $50 (daily payouts)
Applications for Android and iOS make things easier for mobile users
Cons
Desktop apps for Windows and macOS aren't available
It doesn't support PayPal
ECOS is an extremely popular cloud mining platform known for its intuitive interface and daily payments. It's a bit older than StormGain and it was published in 2017, amidst the crypto outbreak. Nevertheless, ECOS has more than 100,000 active users and it's available worldwide, so it's a great solution if you can't use StormGain in your country.
Another important point for ECOS is its customization degree. When signing up for it, you can choose from a wide variety of parameters, such as the duration of your contract, price, and BTC forecast, where ECOS immediately shows you the price and your estimated profit.
From there, you can buy the contract you want and pay using USDT, BTC, and your credit card, in which case, there's a small 2.5% fee. ECOS covers you on all fronts if you want to make it your primary Bitcoin cloud mining platform.
For example, it offers an exchange function where you can trade Bitcoin, but also a secure wallet, and multiple investment portfolios. Furthermore, it's important to mention that the cloud mining option supports only Bitcoin, meaning that coins like Ethereum and Litecoin can't be used.
On a good note, minimum payouts are pretty low and they start at 0.001 BTC, which is around $17 at the time of writing. Much like StormGain, ECOS supports daily payouts and the minimum investment is $100. Subscription plans are relatively cheap as well.
The cheapest plan starts at $100 for a 24-month contract with 1.54 TH/s but the price can go up to $50,000 and more depending on various parameters. And here, the only complaint is that it can mine only BTC, but if you need only this currency, this shouldn't be an issue at all.
Pros
More than 100,000 active users each month
The ability to fully customize your subscription plan
The exchange function is included
It offers a secure crypto wallet for storing your earnings
Very low payouts at 0.001 BTC
Cheap subscription plans that start at $100 for a 2-year contract
Cons
It can mine only Bitcoin
Cheaper plans could benefit from a higher hash rate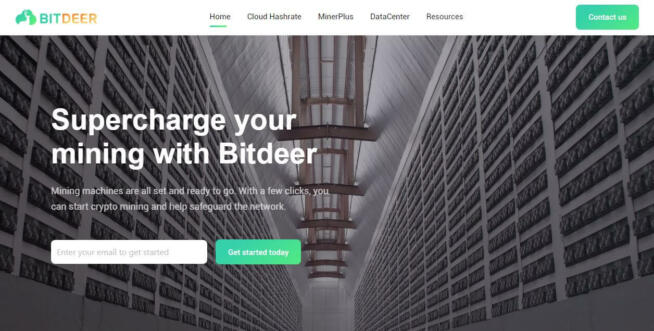 BitDeer is a crypto mining company from Singapore that offers a myriad of mining options. Just to make it clear, this is a legal company with both GPU and ASIC miners with a high focus on security and large hash rates. So far, BitDeer has a great track record as it serves thousands of people around the planet.
This solution is great even for beginners, but I found that even large investors can take advantage of it. BitDeer comes with fully-customizable mining contracts that let you take full control of how you're going to get a hold of Bitcoin, Ethereum, or any other coin.
As such, BitDeer's pricing varies as well and it depends on the type of miner you choose. Currently, the company offers its Antminer S19 hardware, where you can choose from several subscription plans that start at around $542 and give you 50 TH/s.
It is estimated that the daily output goes up to around 100 BTC and the minimum payout is 0.002 BTC, which is around $30+ at the time. BitDeer offers a relatively simple interface but it packs a lot of information that includes real-time analytics and changes in the crypto market.
Another thing that's great about BitDeer is that it lets you buy and sell hash rates from other users. However, you should be aware that BitDeer is slightly better for more experienced users with a big higher budget due to its slightly expensive price.
In addition, those who want to mine BTC will need to invest a bit over $1,800 at least because this is the minimum allowed investment. BitDeer does provide a lot of profit in all subscription plans but the initial investments are a bit higher, so keep that in mind before purchasing a plan.
Pros
Offers both ASIC and GPU miners
Great for large investors looking to make a bigger profit
Allows you to mine Bitcoin and Ethereum
It uses the Antminer S19 solution with 50 TH/s
Real-time analytics of the crypto market
Users can buy and sell hash rates to each other
Cons
Contract prices are a bit expensive for beginners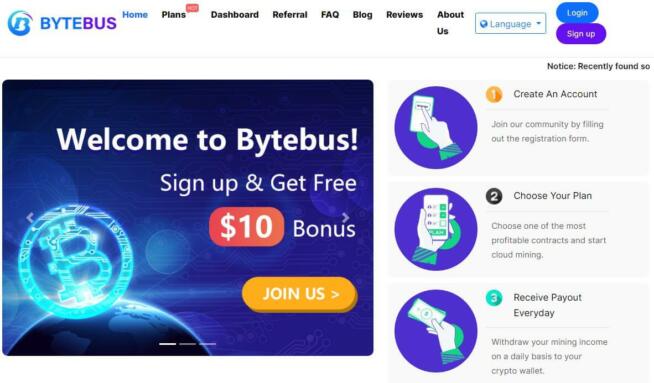 I love Bytebus because of its zero-bullshit approach that lets you start reaping the benefits of cloud mining in less than a day. Once you visit its website, you'll be greeted by the option to choose from several subscription plans.
Each plan has its mining rig which can mine different currencies, as well as Bitcoin. The registration process is easy and free, so once you make an account, purchasing hash power can be relatively cheap, especially since there are special deals from time to time.
Moreover, inviting your friends to Bytebus earns you a 3% bonus and Bytebus supports daily payouts, so you can make new earnings each day. Despite being simplistic and intuitive, Bytebus has lots of useful statistics and information to make the process more thorough.
It doesn't have a dedicated app but the web version is functional enough and works on all devices. Not to mention that it offers a lot of options and currencies that you can mine. For instance, you can mine Filecoin, Litecoin, DigitalCash, Dogecoin, and even Ethereum Classic.
The most affordable plan starts at $10 with a hash rate of 52 TH/s while the most expensive plan will cost you $9,800 with a huge 104 TH/s hash rate for Ethereum Classic. This plan will also produce the largest profit of around $16,600 in 68 days, making it a great investment.
Bytebus offers 24/7 live chat support that responds pretty much immediately. Plus, the platform uses various security measures in the form of SSL encryption and DDoS protection, making sure hackers and snoopers can't intercept your transactions.
All in all, Bytebus is a dependable solution for people looking to get into cloud mining effortlessly. Alas, I'd like a bit higher profits in its cheapest plans because, to earn a "good" sum of money, you'll have to pay thousands of dollars.
Pros
A solid selection of mining rigs
You get a 3% bonus with each friend invitation
It can mine Filecoin, Litecoin, DigitalCash, Dogecoin, Bitcoin, and Ethereum Classic
The cheapest plan starts at $10 (52 TH/s)
24/7 live chat support is extremely useful
DDoS protection + SSL encryption
Cons
It could benefit from slightly higher profits in the cheapest plans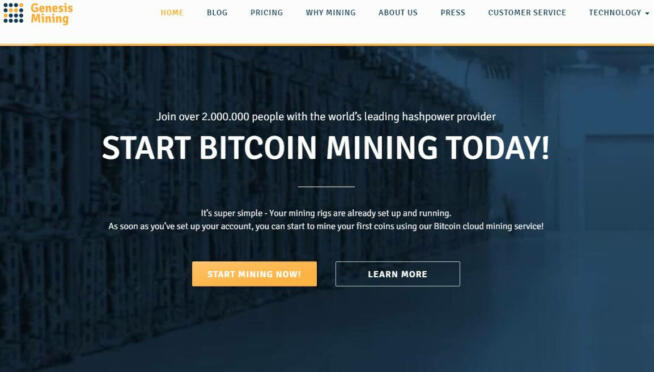 Genesis Mining comes with a lot of options and features to make your cloud mining as versatile as possible. For the start, it comes with several cryptocurrencies that you can mine – Bitcoin, Dash, Ethereum, Litecoin, Monero, and Zcash.
Once you select your cryptocurrency, you can choose from several mining algorithms that will be different in price, and of course – profit. Genesis Mining has hundreds of thousands of active users and works in more than 100 countries worldwide, which is great for overall availability.
This service even lets you make custom plans that are then priced according to the selected parameters. I really like that they don't include the maintenance fee in the pricing, so you pay just for the product you want. This is great considering its 100% uptime, meaning that the service never stops working.
Much like every other choice on the list, Genesis Mining comes with daily payouts, although there are some limits. The lower limit for Bitcoin miners is 0.0015 BTC, which, I think, is pretty low compared to a few of its rivals. And you know what else is low? The minimum investment!
Genesis Mining lets you invest as little as $16 and start cloud mining right away! Not only that, but its prices are pretty affordable across the board and they usually don't go above $5,000 for Ethereum and Bitcoin Radiant plans, as Genesis Mining calls it.
Genesis Mining is let down by poor customer support which is slow to respond and isn't available 24/7 through live chat. The good thing is that it boasts mining farms in 10 countries, such as the UK, Sweden, Greenland, and a few other countries, so there are lots of choices for potential customers.
Pros
It supports the mining of Dash, Bitcoin, Zcash, Monerio, Litecoin, and Ethereum
Genesis Mining works in 100+ worldwide countries
100% service uptime
You can withdraw as low as 0.0015 BTC a day
It has mining farms in 10 countries
Cons
Subpar customer support that's slow to respond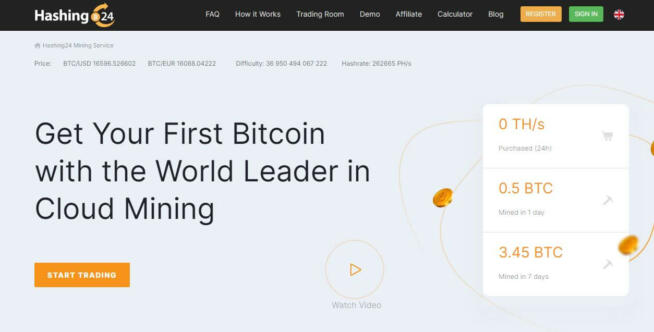 Hashing24 is among the best Bitcoin cloud mining sites in 2023. Sure, it allows you to mine only Bitcoin, but if that's the currency you aim for, other options most likely don't concern you. Almost everything else about Hashing24 is great, starting with its user-friendly interface that wishes you a warm welcome.
Established in 2015, Hashing24 is an experienced cloud mining platform that served thousands of users. I value its introduction of the Bitcoin calculator that you can access before even signing up. By setting up different parameters, you can immediately calculate your estimated earnings.
As a result, you can register and purchase a custom plan according to your needs and financial possibilities. Also, Hashing24 is more than generous in a way that you get 1 free month when you register an account, during which you can make a small profit to see how it works.
The service guarantees 100% uptime, making sure that problems are non-existent. Registered users are treated properly with frequent promotions as well, which allows you to earn more on top of your cloud mining process.
Hashing24 requires very small investments to start with it. Its cheapest plan starts at just $72.3 and it's a 12-month plan with 1 TH/s. The hash rate isn't the largest, you'll agree, but at least you don't have to spend thousands of dollars to get started.
Pricier custom subscription plans offer up to 10 TH/s but as a result, they're also several times more expensive. Minimum payouts are 0.0007 BTC which is excellent for small investors and you can get paid once per day. Finally, Hashing24 lets you open a free demo account to learn more about how it works.
This, I think, is a good move for those not sure whether or not to go for it, because it allows each user to learn everything about cloud mining with Hashing24 before moving on to the real deal.
Pros
Very intuitive user interface
It includes a Bitcoin mining calculator for easier earnings estimation
You get 1 free month upon registration
Relatively affordable prices
It's a good choice for small investors
Cons
Hashrate could be improved
Expensive prices for better hash rates (up to 10 TH/s)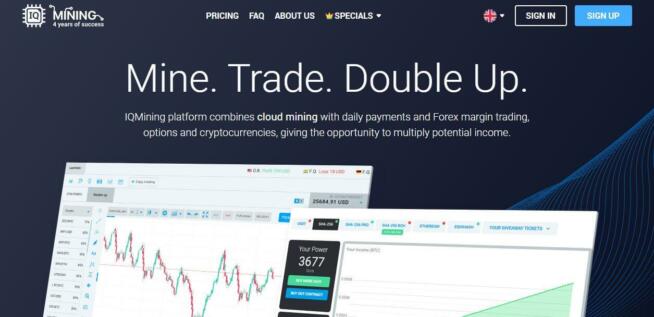 IQ Cloud Mining is a solid solution for users looking for fully-customizable subscription plans that can be tailored exactly to your needs. This service was established in 2016 and since its inception, it's known for somewhat affordable plans that encapsulate both low-end and high-end spectrums
For instance, if you want the most affordable plan, it will cost you $60 at the time of writing and it's a 1-year contract with a little under $0.5 of profit a day. Going for a silver account and you can already get 3 times higher earnings by paying less than $300 a year.
Then, you have the Gold tier plan which costs tens of thousands of dollars, with the Diamond plan costing nearly $100,000 a year. However, this plan estimates your profit at up to $700 a day or around $21,000 a month.
Another vital point is that IQ Cloud Mining isn't a Bitcoin-only platform. It offers Ethereum and USDT plans in addition, and you get to choose from 3 algorithms – SHA-256, SHA-256 Pro, and SHA-256 BCH. Aside from cloud mining, the company allows for crypto and forex leverage and trading stocks.
As such, it's a complete solution for those who want to invest their time and money in earning digital funds. IQ Cloud Mining has mining centers in several countries, such as Russia, the UK, Georgia, China, and Iceland, ensuring a vast coverage for worldwide users.
To that, we should add that IQ Cloud Mining often offers special deals and discounts that make its price that much more affordable. The downside to that is that the interface on the website isn't very intuitive, and with many parameters to tinker around with, beginners might be overwhelmed.
Thankfully, 24/7 support through live chat is here, so you can get help if you're stuck.
Pros
Mining equipment is available in many countries
Starts at just $60 per year
You can select from SHA 256, 256 Pro, and 256 BCH algorithms
Frequently offers special discounts and deals
Cons
Not the most intuitive website interface
2. FAQ
2.1 What is cloud mining?
Cloud mining is the type of mining that a service does for you, instead of you needing to invest money in mining gear and equipment. Users who decide on this option will pay a service fee to a company that owns mining rigs in remote locations, which will be used for this purpose.
In this case, you pay for hash power and the price that you're paying depends on how much power you want/need, which algorithms you're using, and which coin you want to mine. To put it simply, cloud mining means paying someone else – the company – to do mining for you and give you profit.
2.2 Is cloud mining profitable?
Speaking of that, many people often ask if cloud mining is profitable. The answer is YES but the profit depends on the amount of money you invest in the service you choose. We can't tell you the exact amount of profit you'll get as the crypto market is also volatile.
Even websites for Bitcoin cloud mining aren't 100% accurate and the profits you see before purchasing a plan are just an estimation. In the majority of cases, cloud mining is profitable, so you'll most likely lose no money when investing in a subscription plan.
2.3 Is cloud mining legit?
Yes, it is legit as long as you decide on a legit website. As stated, many Bitcoin cloud mining websites are known for scamming their users in various ways. Some sites will lock you out of your account, for example, so you won't be able to access your earnings.
However, the websites I talked about in the aforementioned lists are all but scams. For example, Pionex and ECOS are legal companies that operate according to their countries laws and legislations. This means you can freely register your account and mine Bitcoin, Ethereum, and other coins.
2.4 Can I mine anything else besides Bitcoin?
Yes, you absolutely can. Some websites offer you the option to mine just Bitcoin, while some sites like Genesis Mining, let you mine Zcash, Bitcoin Cash, Litecoin, and other assets. If you want to mine just Bitcoin, you can try Hashing24 or any similar platform on the list.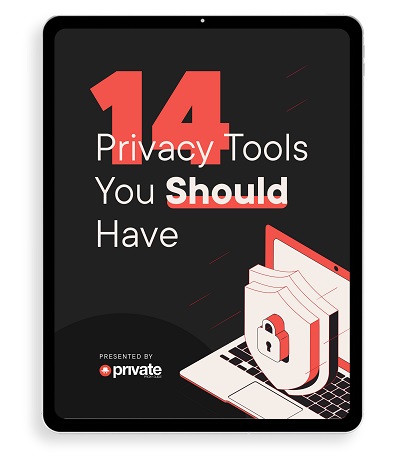 Learn how to stay safe online in this free 34-page eBook.