It's no secret that PayPal has become most people's go-to option for online payments. So, it is pretty normal if you are wondering if you can buy Bitcoin or other cryptocurrencies with PayPal. To answer the question without further ado, it is a Yes. You can buy Bitcoin or other popular cryptocurrencies using an existing PayPal account. However, you should know a few things about how PayPal deals with crypto assets in the first place. Don't worry; you will find everything in this quick guide to help you make informed decisions.
1. Is PayPal A Crypto Wallet?
While PayPal works as a crypto wallet, you should remember that PayPal is a custodial wallet. It means the wallet holds the custody of the crypto assets you buy.
One, you may not have complete control over the Bitcoin or other cryptocurrencies you hold on to your PayPal wallet. You need the service from PayPal to transact with these crypto assets since the assets are held in a wallet managed by PayPal.
Two, you have a better chance of recovering your cryptocurrencies if you forget the private key. In addition, because you do not possess the private keys for your crypto assets, you cannot lock yourself out.
As you can see, the custodial wallet from PayPal has its own share of merits and demerits.
2. How To Buy Bitcoin With PayPal?
PayPal maintains a simple way through which you can buy Bitcoin. The steps you have to follow are:
Log into your PayPal account. Ensure you have a balance in your account or set up a valid payment method.
From the options that you can find on the right side of the page, click Crypto


Click Crypto
Once on the Crypto page of PayPal, select the cryptocurrency you want to buy. In this case, we would like to buy Bitcoin, which you should choose.


Select Bitcoin

PayPal will soon navigate you to the Bitcoin page, where you can see the basic information about the cryptocurrency. Then, you can go through them and choose one of the two ways to buy the currency.
One, you can click the Buy button and determine the quantity/equivalent native currency for the amount of crypto you want to buy. For instance, we have decided to buy Bitcoin worth $5. It is great that PayPal allows you to buy Bitcoin worth as little as $1.


Type the amount
Two, you can purchase the cryptocurrency using one of the recommended values. For example, you can choose between $20, $50, $100, or $1000.


Choose an amount

On the next page, you have to select the payment method. If you have a PayPal balance, you can use it to continue the purchase. Alternatively, you can use a credit card or bank account connected to PayPal.


Select payment method

Now, PayPal will show all the transaction information for review. You can see the value of the crypto you are buying, transaction fees, price, exchange rate, and the final amount you have to pay.


Summary

Once you click Buy Now, PayPal will take a few seconds to complete the crypto transaction. It would also show the summary of what you have done.


Purchase summary
As you can see, PayPal also offers an option where it will send a notification when the change of the crypto asset changes by 5%.
3. FAQs
3.1 What cryptocurrencies does PayPal support in the US?
PayPal supports only four cryptocurrencies in the United States region. Those are Bitcoin, Ethereum, Litecoin, and Bitcoin Cash. If you want to purchase another cryptocurrency using PayPal, you may need some alternative methods. However, you cannot store these other cryptocurrencies with PayPal and must use a third-party wallet.
3.2 What are some of the alternative methods to buy Bitcoin via PayPal?
Many crypto platforms support PayPal as a payment option. Coinbase and Paxful are some of the trusted options in the market. Because these platforms support a wider variety of cryptocurrencies, you can use them to buy and pay for the desired crypto asset using your PayPal account. Of course, in this case, you will be holding the crypto assets in the respective crypto wallets.
3.3 How to Transfer Cryptocurrency to PayPal?
You can use the Receive option on the Crypto page to transfer cryptocurrency to PayPal. You can use the wallet address on the page to transfer cryptocurrency from your existing wallet. It should be noted that while PayPal does not charge a fee for cryptocurrency transfers, you may have to pay a fee to your existing crypto wallet.
3.4 What are the Pros and Cons of buying Bitcoin with PayPal?
The most significant advantage of buying Bitcoin with PayPal is using your PayPal balance or other credit card/bank account options to pay for the crypto asset. However, you must remember that the Bitcoin you buy using PayPal is stored in a custodial wallet, the control of which is held by PayPal. Therefore, you might not have all the benefits you may otherwise get from a non-custodial wallet. It is equally important to note that PayPal allows you to buy and store only four cryptocurrencies, which is not a lot.
3.5 Why is Crypto option not showing on my PayPal
There could be a few reasons why the Crypto option is not showing on your PayPal account. Here are some possibilities:
Not available in your country: The availability of the Crypto option may vary by country. If you are located in a country where PayPal does not offer Crypto services, then you will not see the option to buy or sell cryptocurrency on your account.
Not enabled on your account: Even if Crypto is available in your country, it may not be enabled on your PayPal account. You can check if Crypto is enabled by going to your account settings and looking for the Crypto tab.
Account limitations: If your PayPal account has certain limitations, such as being a new account or having a limited balance, you may not be able to access the Crypto option.
Technical issues: There may be technical issues with your PayPal account or the platform itself that are preventing the Crypto option from appearing. In this case, you may need to contact PayPal customer support for assistance.
Using your cryptocurrencies hub on PayPal, you have the ability to buy, sell, and hold cryptocurrencies. Before accessing your Cryptocurrencies Hub, PayPal will need to validate your identity and the information you provide. This includes your full name (first, middle, and last), primary address, and birthdate. In some cases, additional documentation may be required, such as a copy of your passport, tax information, or a photocard driver's license, as well as proof of residency like a utility bill.
Once your personal PayPal Account and your Cryptocurrencies Hub are connected, you can easily access the hub using your existing login information.
3.6 Can you recieve and send Bitcoin through PayPal?
Yes, PayPal now allows users to buy, hold, and sell cryptocurrencies, including Bitcoin, through their platform. This means that you can receive and send Bitcoin through your PayPal account, as long as you have enabled the cryptocurrency features on your account.
To send Bitcoin using PayPal, you need to go to the cryptocurrency section of your account and select the cryptocurrency you want to send. Then, you will need to enter the recipient's Bitcoin wallet address and the amount you want to send. After verifying the transaction details, you can complete the transaction by clicking on the send button.
To receive Bitcoin using PayPal, you need to provide the sender with your Bitcoin wallet address. This address can be found in the cryptocurrency section of your PayPal account. Once the sender has sent the Bitcoin to your address, it will appear in your PayPal account.
3.7 What are the PayPal Crypto buy limit?
The PayPal crypto limit varies depending on the specific country and currency used. In the United States, for example, PayPal users can buy up to $100,000 worth of cryptocurrency per week. However, there are certain limitations to consider. For instance, there may be minimum purchase amounts, and PayPal may limit the amount of cryptocurrency that can be purchased in a single transaction.
3.8 How much does PayPal charge for crypto transactions?
The fees associated with buying and selling cryptocurrency on PayPal vary depending on the transaction amount, the type of cryptocurrency, and the payment method used. Here are some examples of fees that may apply:
Buying cryptocurrency: PayPal charges a fee of 3.5% for transactions up to $10,000, and 1.5% for transactions between $10,000 and $20,000. For transactions over $20,000, the fee is 1.5% on the first $10,000, and then 0.5% on the remaining transaction amount.
Selling cryptocurrency: PayPal charges a fee of 2.3% for transactions up to $1,000, 1.8% for transactions between $1,000 and $10,000, and 1.5% for transactions over $10,000.
3.9 What are the tax implications of buying and selling Bitcoin using PayPal
The tax implications of buying and selling Bitcoin using PayPal can vary depending on a user's country of residence and the specific tax laws and regulations in place. In general, however, most countries treat Bitcoin and other cryptocurrencies as property for tax purposes. This means that any gains or losses from buying and selling Bitcoin are subject to capital gains tax, similar to how gains or losses from buying and selling stocks or other investments are taxed.
When buying/selling Bitcoin using PayPal, users should keep track of the amount paid/recieved for each transaction, as well as the value of the Bitcoin at the time of purchase. These records can be used to calculate the capital gains or losses for each transaction, which are then reported on the user's tax return.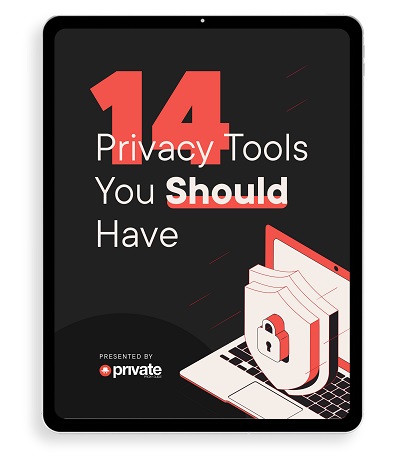 Learn how to stay safe online in this free 34-page eBook.