Formula 1 is the most popular and the most prestigious car racing in the world. Last season was one of the most exciting in recent years, no matter what you think about what happened in Abu Dhabi between Max Verstappen and Lewis Hamilton. It gave us a new champion. And it was very dramatic — the title was decided on the last lap.
In 2023, a whole new set of technical regulations means a whole new generation of Formula 1 cars. The changes should lead to tighter racing and more overtaking, but, moreover, to a higher degree of unpredictability, and therefore, more fights. It has already caused a lot of surprises, if not sensations. And most likely, we can have a new champion.
As the current season gains momentum, millions of fans do not want to miss any Grand Prix. How to watch this tremendous competition in your country? What if you go abroad?
In our review, we'll discuss how to watch Formula 1 online in many countries. We'll see local subscription options as well as global streaming platforms.
1. How to watch Formula 1 in the USA
In the US, F1 races will be broadcast live on ESPN and ESPN 2. So, no streaming service or TV package has exclusive broadcast rights. That means you have several ways to watch F1 live. If you don't have a cable subscription that includes ESPN, look for streaming packages that include the channel.
This is the best offer for what you pay for. We recommend this platform as the best way to watch F1 races. A basic Hulu subscription gives you access to Hulu's extensive library of original series as well as many other shows and movies, but in addition to being able to stream the best shows on Hulu, a Live TV subscription adds more than 75 TV channels.
This lineup of channels includes ESPN, which means that Hulu with Live TV is a great way to watch the entire Formula 1 2023 season. It also means you'll enjoy live games from the NCAA, NBA, NHL, NFL, English Premier League, and more. Other live channels include ABC, CBS, FOX, NBC, and CNN, which give you lots of other live content, from news and entertainment to events like the Oscar.
But what really sets Hulu with Live TV apart from the other streaming packages is that it comes with Disney+ and ESPN+. This is a recent development. Before, you could subscribe to Hulu with Live TV for $65 and then add Disney+ and ESPN+ for an additional fee. Now, Hulu with Live TV costs $70 a month, but because it includes Disney+ and ESPN+; you basically get those two services — with a total cost of $15 — for just $5 a month. We think it's more than worth it considering how much content you get.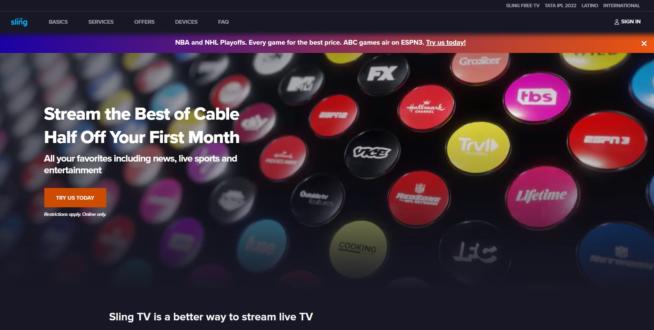 This is the cheapest way to watch any F1 race live online. Sling TV is a great, flexible, and cost-effective streaming package. You don't need to pay for a bunch of channels you'll never watch, so, it is a great solution for those who don't need much.
Sling TV offers three plans: Sling Blue, Sling Orange, and Sling Orange & Blue. To watch sports and live F1 races, you need the Sling Orange plan, which includes the three ESPN channels. Sling Orange has a total of 32 channels on one device for $35 per month.
Sling Blue also costs $35 a month but includes 42 channels for three users. However, it doesn't include ESPN channels. If you bundle it with the Orange plan, you get 50 channels, including three ESPN channels. The Sling Orange & Blue plan costs $50 a month.
Some of the channels include AMC, CNN, Cartoon Network, Comedy Central, The Food Network, HGTV, TNT, and The History Channel. Keep in mind that the Orange package includes ESPN but misses other sports and thematic channels. If you need more channels, switch to Sling Orange & Blue.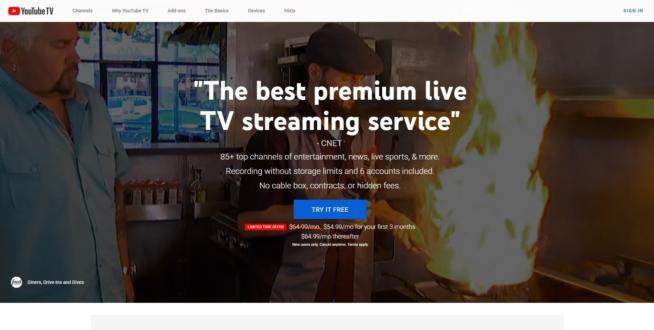 This is another great option for watching any live Formula One race online. For $65 a month, YouTube TV offers more than 85 channels which are more than on Hulu or Sling.
The live broadcasts you get with YouTube TV include ESPN, AMC, The Food Network, TNT, CNN, NBC, FOX, Comedy Central, and many more, and with ESPN, YouTube TV lets you follow all F1 events. If you like other sports, there are also NFL, NBA, and MLB games. You can also add premium channels like HBO, Cinemax, Showtime, and Starz to your plan for an additional fee if you want. Ultra HD 4K streaming is also available as another premium addition.
One of the best things about YouTube TV is its ease of use and compatibility with many devices. Your subscription also includes unlimited recording and playback in the cloud, which is better than Hulu and Sling (both have limits on how much you can upload and store on your cloud DVR). Overall, YouTube TV is a great solution for giving up cable.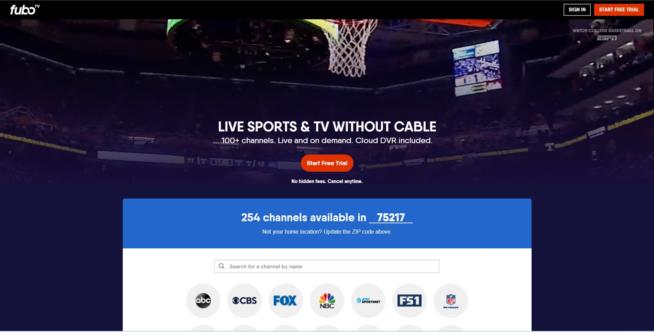 FuboTV is dedicated to sports, and of course, you can watch F1 here. It includes ESPN, as well as several regional sports networks. FuboTV also has a few premium add-ons that can give you more sports that you won't find anywhere else.
The basic FuboTV plan starts at $64.99 per month and includes more than 100 channels, 250 hours of DVR space, and the ability to watch simultaneously on three devices. This package includes the family of ESPN channels so you can watch every F1 race.
For even more channels, there's the Fubo Elite package, which gives you 159 channels, 1,000 hours of cloud DVR, access to Fubo Extra, and the ability to watch up to ten streams at once for $79.99 per month.
2. How to watch Formula 1 in Canada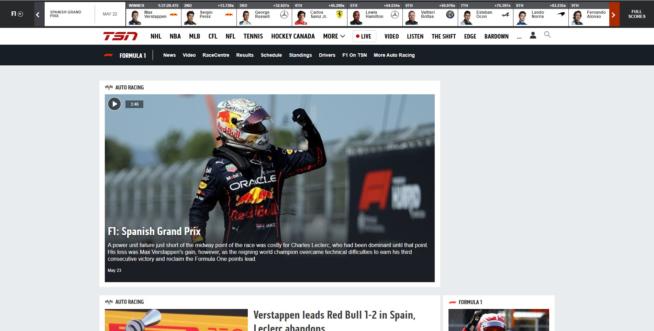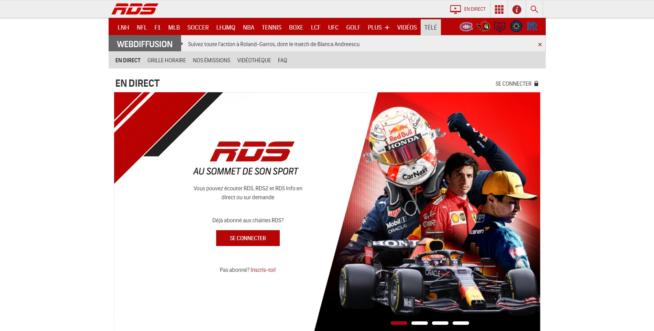 You can watch the Formula 1 2023 season on the English-language TSN or the French-language RDS. If you use them as part of your cable TV plan, use your login details to access the live stream. TSN broadcasts all practices, qualifying sessions, and races, while RDS broadcasts only qualifying sessions and races. Some content may be available only in the app.
If you don't use cable TV, subscribe to TSN or RDS for just CA$7.99 a day, CA$19.99 a month, or CA$199.90 per year. With an annual subscription, it will cost you CA$16.66.
It's a good offer for all sports lovers because you can watch not only Formula 1 but also all other popular sports events. It also includes live scores, analytics, and video reviews.
3. How to watch Formula 1 in the UK
Sky has an exclusive right to broadcast Formula 1 in the UK. All the events, including all three practices, qualifying sessions, and races are available on Sky Sports F1. If you have a Sky Q set-top box, you can stream the content in 4K for additional payment.
Sky Sports F1 which includes only Formula 1 events, is £18 per month. If you need more sports, get a Complete Sky Sports plan for £25 per month.
If you don't have a Sky Sports subscription, watch Formula 1 on NOW TV Sports. You get access to all Sky Sports channels on a daily or monthly basis for £11.98 or £33.99 respectively.
4. How to watch Formula 1 in Germany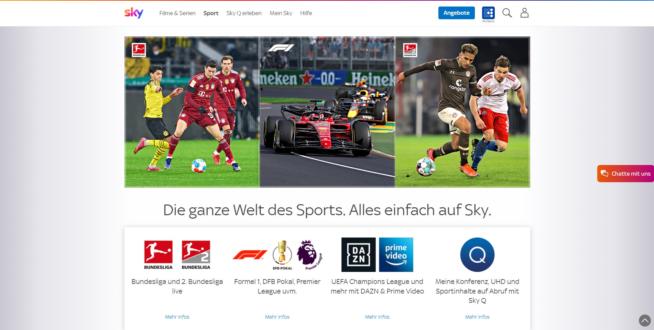 Sky Germany has the exclusive rights to every live F1 race this season. Unfortunately, it is the only way to watch Formula One in Germany. You should get a Sky Germany subscription. Depending on the available content, the annual plan will cost you €17,25/mo without Bundesliga, or €23,50/mo with Bundesliga. The monthly plan will cost €25 or €40 respectively. The channel broadcasts all practices, qualifying sessions, and races.
5. How to watch Formula 1 in France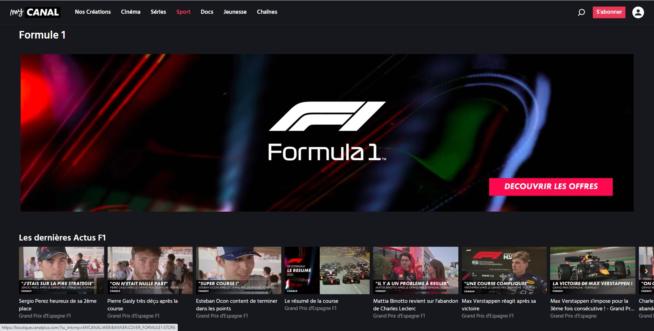 In France, you need a Canal+ subscription to watch all Formula 1 events. You can watch the Grand Prix on Canal+, while for practices and qualifying sessions, you'll need a Canal+ Sport plan.
The basic Canal+ & Disney+ option is €20.99, while Canal+ Sport is €34.99. It additionally includes premium sports channels such as beIN Sports, Eurosport, and Multisport 5.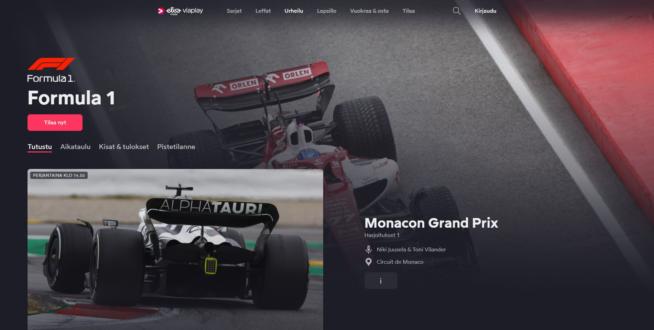 Viaplay broadcasts Formula 1 in all Scandinavian countries including Sweden, Denmark, Estonia, Finland, Iceland, Latvia, Lithuania, Netherlands, and Norway. For €39.99 per month, you get all top sports events, as well as movies, series, and children's shows. All practice and qualifying sessions and live races are included.
All F1 races are broadcast in Full HD quality with OnBoard, Pitlane, and Track Positioning streams. The plan also includes an interactive race calendar, real-time updated, driver and team statistics, and many additional data.
7. How to watch Formula 1 in Brazil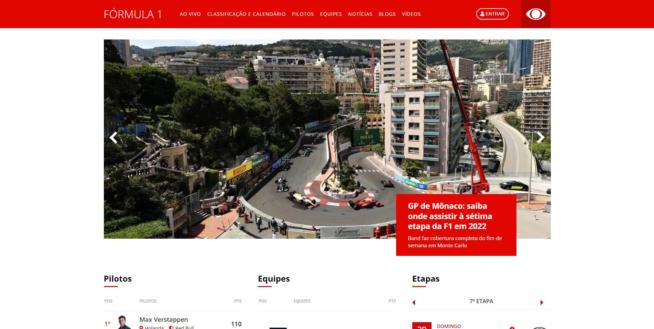 Band TV is now the official F1 broadcaster in Brazil. It means that the Brazilian fans can watch every track session of the 2023 season for R$143 ($27) per month.
8. How to watch Formula 1 in Eastern Europe and Central Asia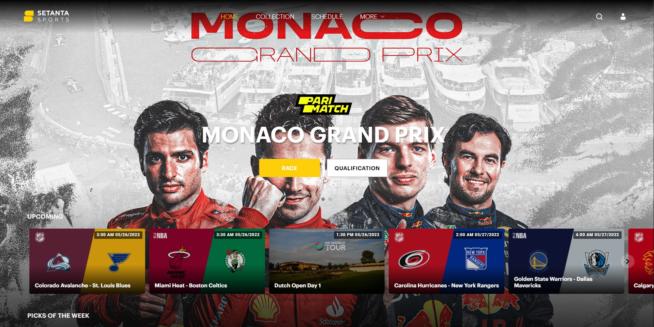 Setanta Sports owns the right to broadcast Formula 1 in Ukraine, Georgia, Moldova, Belarus, Armenia, Azerbaijan, Kazakhstan, Kyrgyzstan, and Tajikistan. In all countries, Setanta channels are included in cable TV packages.
Also, the company recently launched an online platform. For about $5 per month, you will get Formula One qualifiers and races, as well as a lot of other sports events including NBA, NHL, top European football leagues, tennis, NASCAR, etc.
9. How to watch Formula 1 in Australia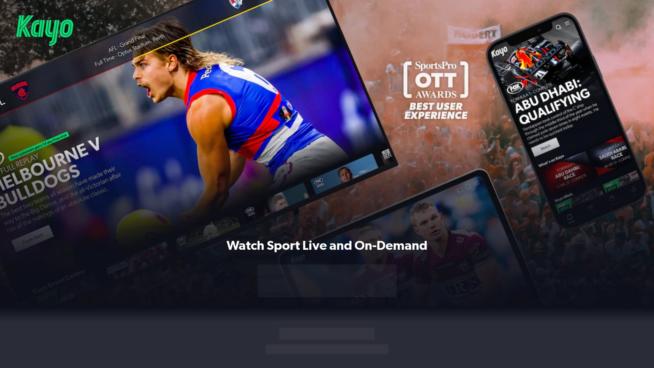 Motorsport fans in Australia can watch every F1 race of the 2023 season on Fox Sports and via Foxtel. If you don't have Fox as part of your TV package, the best option is to subscribe to Kayo Sports.
With the Basic plan for AU$25 or Premium plan for AU$35 a month, you can stream more than 50 sports including the AFL, NRL, football, F1, NFL, NHL, NBA, MLB, field hockey, and dozens of other events and leagues. Moreover, Kayo offers a FREE two-week trial!
This is the best and the most informative way to watch F1 online as it is its official F1 TV channel. Based on a monthly or annual subscription, you get access to all F1, F2, F3, and Porsche Supercup events, including full race replays and highlights, on-demand access to all F1 onboard cameras, as well as a historic race archive.
At the same time, the F1 TV soundtrack is made of a combination of several channels: Sky Sports F1, Canal+, and Movistar. So, you can choose English, French, Spanish or German. Only Sky Sports F1 live broadcasts can be better, but they are not officially available in many countries.
There are two available plans: FT TV Pro with replays and live events, and F1 TV Access with replays only. The price is not the same in different countries. You must select the plan associated with your resident country and the country you stay in when subscribing. Also, replay availability varies in different countries.
The price varies from $39.99 to €109.99 per year or €2.99 to €13.99 per month for FT TV Pro and is €26.99 per year or €2.99 per month for F1 TV Access. Live events are not available in some regions.
11. The best VPN to watch Formula 1 online
In case you go abroad and want to take your Formula 1 subscription with you, you will need a good VPN. Choosing a reliable service is essential if you want to watch the race without buffering. It must provide a good speed and a global server network, as well as be able to avoid geo-blocking. Here is the list of the best-recommended VPNs for Formula 1.
11.1 NordVPN – Best Overall F1 VPN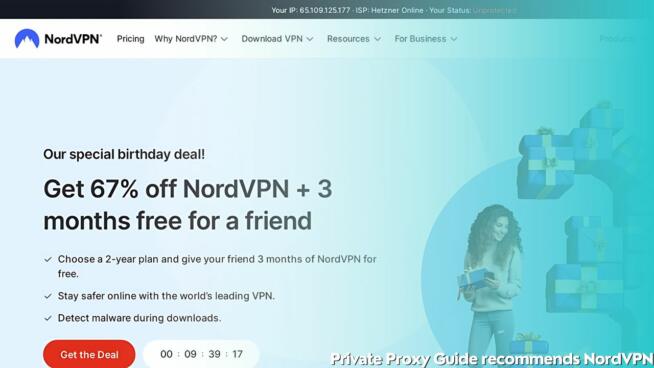 The service is based in Panama and offers 5400+ servers in 60 countries. It allows unlocking Netflix, Hulu, BBC iPlayer, Disney+, and other streaming platforms.
NordVPN is perhaps the fastest service on the list due to its impressive server infrastructure. With NordVPN, you'll be able to watch Formula 1 in the highest quality in most countries.
Additionally, this provider works perfectly against geo-blocking. If you want to watch F1 abroad, you'll only need to select the right country. For example, connect to the US and enjoy the race on ESPN.
NordVPN has a 7-day free trial for Android, but it will work on all your devices. Besides, you can request a 30-day money-back guarantee if something goes wrong. All pricing plans offer six simultaneous connections.
Pricing: $11.99 per month, $59.88 per year ($4.99/mo), $78.96 per 2 years ($3.29/mo)
Pros
Unblocks dozens of streaming sites
Smart DNS feature
Decent price
Huge server network
Lots of advanced features
WireGuard protocol
Cons
No user interface for Linux
No router app
11.2 Surfshark VPN – Best Budget VPN for F1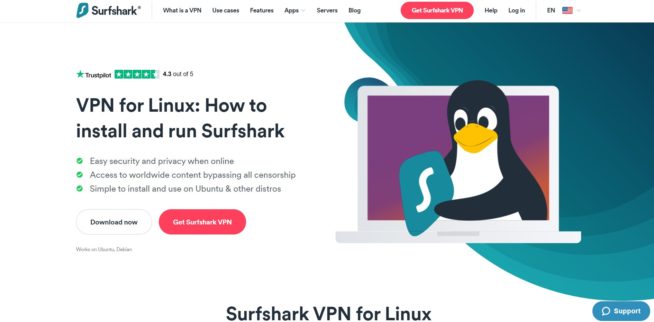 The server is based in the Netherlands and counts 3200+ servers in 65 countries. The VPN allows unlocking Netflix, Disney+, Amazon Prime Video, Hulu, YouTube TV, and more.
Surfshark is known for its exceptional performance. Moreover, this provider uses the next-gen WireGuard tunneling protocol, which is great for high speed and perfect security.
Surfshark easily unblocks streaming services from all around the world. And it is not only F1 channels. Netflix, BBC iPlayer, Disney+, and other content platforms will also be available. The available bandwidth allows watching Formula 1 in HD or even 4K.
The service offers a 7-day free trial for each Surfshark plan, which should be more than enough to check how it works and test it on one Grand Prix. Furthermore, there's a 30-day money-back guarantee and unlimited devices.
Pricing: €11.39 per month, €41.88 per year (€3.49/mo), €52.56 per 2 years (€3.49/mo)
Pros
Unblocks most streaming platforms
Smart DNS
Great pricing
24/7 chat support
Great speeds
Cons
No split tunneling on iOS
No free version
11.3 VyprVPN –

Secure VPN for

F1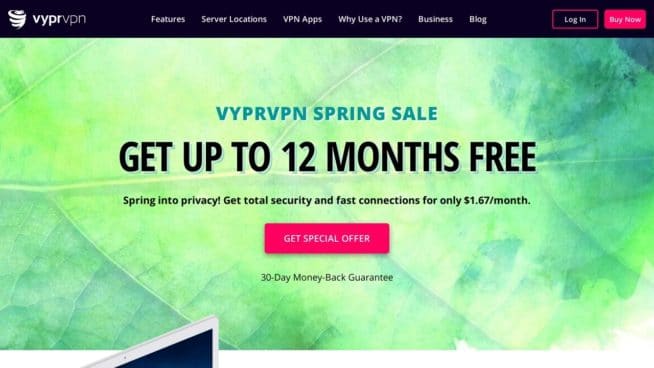 The company is based in Switzerland and offers a great global coverage counting over 700 servers in 70 countries. It offers excellent speeds if you select the new WireGuard tunneling protocol. What's more, VyprVPN owns all of its servers and hires no third parties.
Choosing VyprVPN for streaming is a great idea. It unblocks Canal+, Sky Sports, ESPN, Fox Sports, and other popular Formula 1 channels. This also includes services like Netflix, Disney+, HBO Max, Hulu, etc.
There is a 3-day free trial for Android and iOS users, which should give you plenty of time to decide. One account allows connecting 5 devices.
Pricing: $15.00 per month, $100.00 per year ($8.33/mo)
Pros
Unblocks most streaming platforms
Great connection speeds
WireGuard protocol
3-day free trial on mobile devices
Superb technical support
Cons
Limited support for Linux
Limited iOS app
12. Conclusion
Formula 1 is broadcast in most countries. You can easily find local subscriptions, as well as use the global F1 TV platform. If you live in a country where the live stream is not available or go somewhere abroad, all you need is a reliable Internet connection and a great VPN service. Just select the necessary country and enjoy watching your favorite race.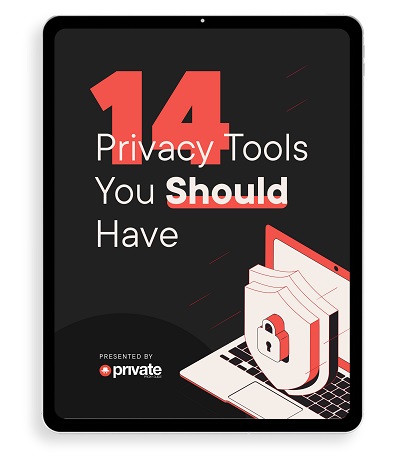 Learn how to stay safe online in this free 34-page eBook.