With the financial world shifting towards digital currency, it is no surprise that cryptocurrency investors are the targets of cybercrime. If you're looking for a reliable crypto exchange to invest in popular cryptocurrencies, Bybit is a fantastic choice.
Bybit is a trading platform that allows users to buy, sell, and trade virtual currencies, altcoins, and NFTs. It offers advanced trading tools, multilingual customer support, top-notch security, and no downtime, making it an excellent exchange for beginners and advanced traders and investors alike.
With the help of a virtual private network (VPN), you can trade or invest in digital currency with Bybit without having to worry about your sensitive information falling into the wrong hands. Moreover, if you live in a country where Bybit is banned, you can use a VPN to bypass these geo-restrictions and access the platform.
We've done our research to provide you with the top five VPN services to use with Bybit.
1. Best VPN for Bybit 2023
Here are our top picks:
1.1 ExpressVPN – Best Overall Bybit VPN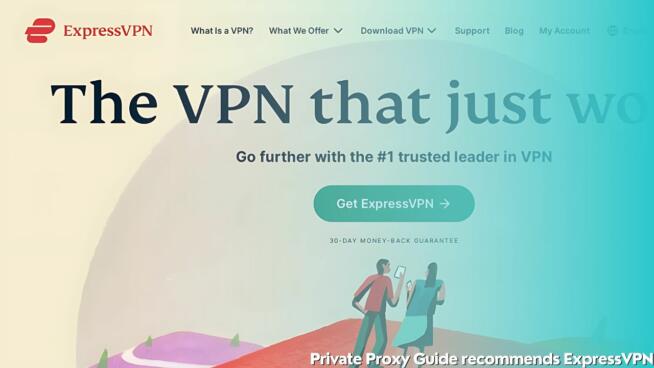 If you're new to VPNs and want to experiment with cryptocurrency trading, ExpressVPN is the ideal VPN. Its lightning-fast, RAM-only servers are specially designed to delete all data upon reset, which means that the VPN will not have any record of your activity.
ExpressVPN also offers impenetrable leak protection to protect your privacy against WebRTC, DNS, and IPv6 breaches. Additionally, you have access to live chat assistance around the clock if you ever experience technical problems or have any questions.
The innovative Lightway protocol protects your transactions with strong encryption. It offers security comparable to other popular protocols such as OpenVPN, while also speeding up web pages using efficient code.
Moreover, ExpressVPN has a dedicated internet kill switch that protects you if any technical glitches cause you to lose connection to a server.
ExpressVPN has over 3,000 servers at its disposal, so if you're in a country where Bybit is restricted, you'll have no trouble getting past these geo-blocks.
1.2 NordVPN – Safest VPN for Bybit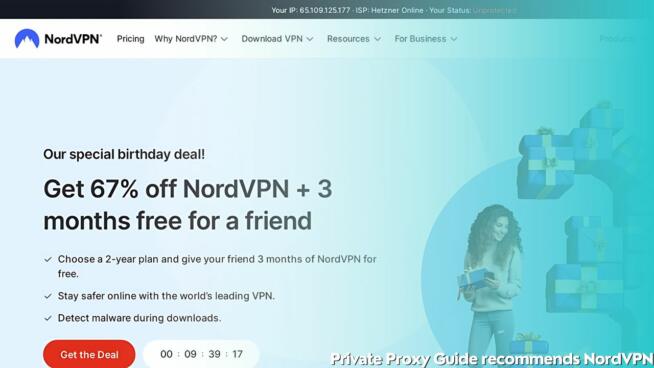 In second place is NordVPN, with fast servers located strategically in different countries around the world.
When you choose this VPN service, you'll have access to over 5400 servers across 84 locations worldwide. You can also take advantage of cutting-edge privacy features, including support for split tunneling or double VPN protection.
NordVPN has an Onion over VPN function that protects your server connection by routing internet traffic via added security layers, making it more challenging to determine the server's address.
This means you can conduct your cryptocurrency transactions while on holiday and be completely safe from geo-restrictions.
NordVPN has had two independent audits done on its no-logs policy, and both found it to be flawless. Furthermore, it protects your traffic from all types of leaks and has a kill switch to stop your information from being made public online.
1.3 CyberGhost – Bybit VPN With Many Servers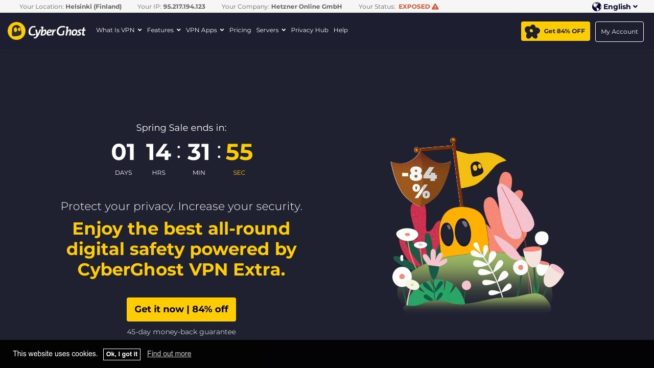 CyberGhost is another excellent VPN for crypto trading. It is run by Kape Technologies PLC, which is also responsible for other leading VPNs like Zenmate and ExpressVPN, so you can be confident that the service provider you're working with is dependable.
You can use CyberGhost to buy and sell cryptocurrencies securely from anywhere in the world because it has an impressive server network, with over 8,900 servers scattered across 91 countries, so you'll be spoiled for choice when using it to bypass geo-restrictions.
Another great reason to choose CyberGhost is that you'll be able to obtain a dedicated IP address at an additional cost. Since you won't be sharing this address, the chances of the IP being blacklisted are reduced significantly.
If that isn't sufficient, you can use its independently run "NoSpy" servers. Suppose you're worried about third parties intercepting your online activity with malware. In that case, you have the assurance that CyberGhost will block them, preventing any third parties from gaining access to your information.
1.4 Ivacy VPN – Best Budget VPN for Bybit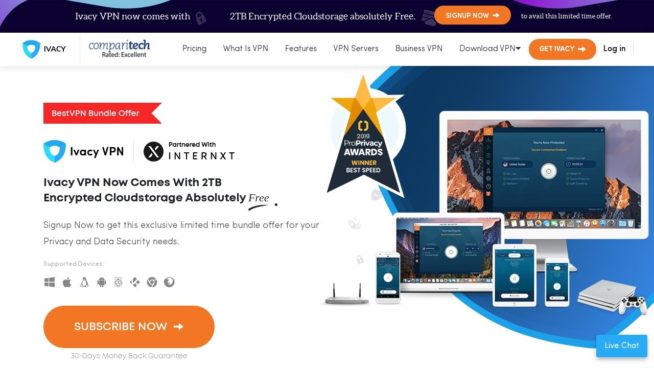 Since making a cryptocurrency investment is a big step, you don't want nefarious third parties to be able to intercept your trades. Using a crypto VPN is one of the best ways to protect your online activity.
These will make your traffic impregnable by enclosing it in blocks of code that can only be decrypted by an entity in possession of a decryption key. Another excellent VPN for Bybit, or any other cryptocurrency exchange, is Ivacy VPN since it employs a military-grade encryption system.
With a stringent no-logs policy, an internet kill switch, and split tunneling, this VPN service has everything you need to stay anonymous and undetectable online.
Plus, with over 5,700 servers in 100+ locations around the world, you can use it to bypass restrictions with ease. When you're not trading on Bybit, you can use this VPN to access streaming sites since it has 50 servers dedicated to streaming.
1.5 PureVPN – Bybit VPN With Extensive Server Network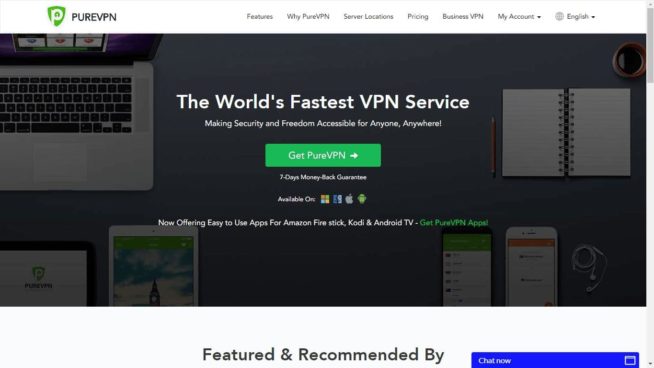 Last but certainly not least is PureVPN. This service also boasts an extensive network of servers, with over 6,500 servers worldwide in 96 locations.
VPNs slow down your internet connection because your traffic is channeled through a VPN server, so speed is everything when it comes to choosing the right service for Bybit. The last thing you need is for a lag to cause you to make errors in judgment when trading online.
Fortunately, PureVPN has lightning fast, 20 Gbps servers, so you won't have to worry about this. With this VPN, you'll get split tunneling, a kill switch, a built-in speed test to help you choose the correct server, and port forwarding.
Moreover, it offers a 31-day money-back guarantee and the option to purchase a dedicated IP address. The app is also polished and user-friendly, so if you are new to VPNs, this is an excellent choice for you.
2. Frequently Asked Questions
Below, we answer some of the most asked questions about VPNs for Bybit.
2.1 Why Do I Need a VPN for Bybit?
If you've been trading on crypto platforms for years, you're probably wondering why you would need a VPN. The truth is that your digital assets are at risk. When you trade online, third parties can intercept your transactions, gain access to your trading account or digital wallet, and steal your crypto.
ISPs and government agencies may also be spying on your activity to target you with ads, so to ensure that you are protected, you should use a VPN.
Suppose you live in the US, Iran, Quebec, North Korea, Iran, mainland China, and parts of Canada where Bybit is restricted. In that case, you can use a VPN to mask your actual location and bypass these geo-blocks.
2.2 What Should I Look for When Choosing a VPN for Bybit?
The truth is that not all VPN services are the same, so knowing what to look for is essential when choosing a VPN for crypto trading. Here are a few things to look out for:
Ease of use – this is especially important if you're new to VPNs
Extensive server network – more servers mean that you'll have a better chance of unblocking Bybit in a country where it is restricted
An internet kill switch – this protects you if you lose connection to the VPN server
Strict no-logs policy – it is essential that the VPN service you choose keeps no record of your activity, allowing you to trade anonymously
2.3 Which Countries Have Banned Bybit?
Here is a complete list of the countries where Bybit is not permitted:
The United States
Sevastopol
Mainland China
Iran
Cuba
Syria
Sudan
Québec (Canada)
Ontario (Canada)
Singapore
Crimea
North Korea
2.4 How Do I Use a VPN to Access Bybit in a Country Where It Is Restricted?
Connecting to a VPN for Bybit is easy. Follow the steps below to connect to a VPN service of your choice and sign up with your favorite crypto trading platform:
Choose a VPN on this list, head to its official website, and follow the prompts to sign up for a plan.
Download and install the VPN app on your device and launch it.
Enter the login details you created when signing up, and you will be connected to a VPN near you automatically.
To bypass geo-restrictions, you will have to connect to a server in a location where Bybit isn't restricted, such as Australia or the UK.
Head over to the Bybit website and sign up for a trading account.
2.5 Should I Use a Free VPN for Bybit?
The short answer is no. While they may appear just as effective as a paid service, free VPNs often have limited security measures, which means that your personal information could be at risk.
Moreover, these services have smaller networks, so finding a server in another country to bypass restrictions may be challenging, and speeds may be slow, which can have a considerable impact on your trading experience.
3. Final Thoughts
Crypto trading has been around for a while now, and as they continue to grow in popularity, hackers and other third parties are finding new ways to target traders. However, with the help of one of the best VPNs for Bybit, you can safeguard your trading account and invest in or trade crypto without having to worry about your online safety.
VPN Service


www.nordvpn.com
NordVPN
Review
Price: $11.95 $3.71/month
Servers: 5500+ in 59 countries
Simultaneous connections: 6
Jurisdiction: Panama
Payment: PayPal, AmazonPay, Crypto, Google Pay, Klarna
Torrenting: OK
Unblocks US Netflix: Yes
Dedicated IP: $70/yr
TrustPilot Score: 4,7/5
Money-back: 30 days
Extra: Double VPN, Obfuscated servers
Visit NordVPN »


www.expressvpn.com
ExpressVPN
Review
Price: $12.95 $8.32/month
Servers: 3300+ in 94 countries
Simultaneous connections: 5
Jurisdiction: British Virgin Islands
Payment: PayPal, Crypto, AliPay, Klarna,
Torrenting: OK
Unblocks US Netflix: Yes
Dedicated IP: Not provided
TrustPilot Score: 4,7/5
Money-back: 30 days
Visit ExpressVPN »


www.cyberghostvpn.com
CyberGhost
Review
Price: $11.99 $2.25/month
Servers: 6600+ in 89 coutrines
Simultaneous connections: 7
Jurisdiction: Romania
Payment: PayPal, Crypto
Torrenting: OK
Unblocks US Netflix: Yes
Dedicated IP: $51/yr
TrustPilot Score: 4,8/5
Money-back: 45 days
Visit CyberGhost »


www.surfshark.com
Surfshark
Price: $11.95 $2.49/month
Servers: 3200+ in 65 coutrines
Simultaneous connections: Unlimited
Jurisdiction: British Virgin Islands
Payment: PayPal, Crypto, Google Pay, Amazon Pay
Torrenting: OK
Unblocks US Netflix: Yes
Dedicated IP: Not provided
TrustPilot Score: 4,3/5
Money-back: 30 days
Visit Surfshark »


www.purevpn.com
PureVPN
Review
Price: $9.60 $3.33/month
Servers: 6500+ in 140 coutrines
Simultaneous connections: 10
Jurisdiction: Hong Kong
Payment: PayPal, Credit Cards
Torrenting: OK
Unblocks US Netflix: Yes
Dedicated IP: $35.88/yr
TrustPilot Score: 4,7/5
Money-back: 31 days
Visit PureVPN »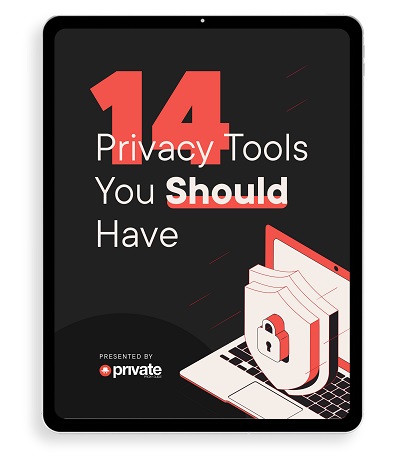 Learn how to stay safe online in this free 34-page eBook.