Hailing from Boston, DraftKings is one of the world's most famous providers of daily fantasy sports contests.
Fantasy sports allow sports aficionados all over the world to test their wits and potentially win money in online games.
DraftKings is famous for providing daily fantasy sports competitions. In this subset of fantasy sports games, players build their own teams of professional athletes and earn money based on those athletes' real-world accomplishments.
Since fans of sports are often excited by the prospect of financial gain, these contests normally come with entry fees, which constitute the winner's prize.
DraftKings offers contests to players of various skill levels, so the experience is not limited to the experts.
There is even a leveling system in place which guides the new players through a process of practice and improvement.
The contests DraftKings offer vary from one-on-one matches to those where the goal is to end up in the top half of the league.
Others, called the Guaranteed Prize Pools, allow greater numbers of players to earn smaller amounts of money.
All those contests are available either via the DraftKings website or through their mobile app, which is available on Android and iOS systems.
As for the latter, DraftKings has stated that they intend to put a lot of focus on satisfying the players who use mobile devices.
Paid Contests Not Allowed
DraftKings offers players an incredible variety of sports to choose from. Those range from famous leagues such as the NBA and the NFL, to mixed martial arts and e-sports in video games, such as DOTA 2.
Moreover, DraftKings encourage cooperation by allowing players to invite friends into their own leagues. All things considered, it is clear that DraftKings owe their success to hosts of satisfied players.
However, none of those things mean that DraftKings haven't had their own share of controversy.
As one may expect, that controversy mainly stems from the fact that playing this game often involves money.
Some states prohibit people from entering the paid contests in DraftKings. Now, although the current US federal law considers DraftKings a game of skill rather than any form of gambling, 10 states fully prohibit people from playing daily fantasy sports.
The reason why that happens is that, right now, the laws in these states on such activities are unclear and loosely defined.
Therefore, the states are taking the safe road by limiting access to such games.
The remaining 40 states grant access to DraftKings only if you are using the right ISP. Sadly, you will only get complete clearance to play DraftKings if you are from the UK or Canada.
Playing DraftKings with a VPN
However, it's still possible to bypass these state-level restrictions. All you need to do is to disguise your location by using a VPN – a virtual private network.
When you use a VPN, all your online data moves through a remote server with a different IP address. That way, you will not be affected by the restrictions that would otherwise be triggered by your real IP address.
There are some things to keep in mind when it comes to using a VPN for accessing DraftKings, though.
Specifically, you may have a problem with claiming your winnings, especially if it's a large sum. In that case, DraftKings is likely to ask for evidence of your location or other similar information.
The best way to deal with this risk is to play through a server located in one of the countries where paid contests are permitted.
Besides, from time to time, citizens from states which allow paid contests will wish to play DraftKings while on vacation.
Although they have every right to play paid contests, their temporary locations will prevent them from accessing their accounts. In their case, using a VPN is a perfectly legal and justified way of circumventing a momentary inconvenience.
Choosing the Right VPN Provider for DraftKings
Players who decide to use a VPN should be aware of the several main criteria for choosing a good provider.
First of all, the VPN provider should offer them top-notch security. That way, the player should be safe from both the location-tracking software of DraftKings and the possible cyber-attacks from hackers. After all, their payment information will be linked to their DraftKings attacks.
Besides that, the best providers are those with servers all across the United States.
Choosing these providers makes it possible to play DraftKings from a server located in a country that permits paid contests.
On top of that, features such as the kill switch and the DNS leak protection offer additional guarantees that the location will stay hidden.
VPN Service


www.nordvpn.com
NordVPN
Review
Price: $11.95 $3.71/month
Servers: 5500+ in 59 countries
Simultaneous connections: 6
Jurisdiction: Panama
Payment: PayPal, AmazonPay, Crypto, Google Pay, Klarna
Torrenting: OK
Unblocks US Netflix: Yes
Dedicated IP: $70/yr
TrustPilot Score: 4,7/5
Money-back: 30 days
Extra: Double VPN, Obfuscated servers
Visit NordVPN »


www.expressvpn.com
ExpressVPN
Review
Price: $12.95 $8.32/month
Servers: 3300+ in 94 countries
Simultaneous connections: 5
Jurisdiction: British Virgin Islands
Payment: PayPal, Crypto, AliPay, Klarna,
Torrenting: OK
Unblocks US Netflix: Yes
Dedicated IP: Not provided
TrustPilot Score: 4,7/5
Money-back: 30 days
Visit ExpressVPN »


www.cyberghostvpn.com
CyberGhost
Review
Price: $11.99 $2.25/month
Servers: 6600+ in 89 coutrines
Simultaneous connections: 7
Jurisdiction: Romania
Payment: PayPal, Crypto
Torrenting: OK
Unblocks US Netflix: Yes
Dedicated IP: $51/yr
TrustPilot Score: 4,8/5
Money-back: 45 days
Visit CyberGhost »


www.surfshark.com
Surfshark
Price: $11.95 $2.49/month
Servers: 3200+ in 65 coutrines
Simultaneous connections: Unlimited
Jurisdiction: British Virgin Islands
Payment: PayPal, Crypto, Google Pay, Amazon Pay
Torrenting: OK
Unblocks US Netflix: Yes
Dedicated IP: Not provided
TrustPilot Score: 4,3/5
Money-back: 30 days
Visit Surfshark »


www.purevpn.com
PureVPN
Review
Price: $9.60 $3.33/month
Servers: 6500+ in 140 coutrines
Simultaneous connections: 10
Jurisdiction: Hong Kong
Payment: PayPal, Credit Cards
Torrenting: OK
Unblocks US Netflix: Yes
Dedicated IP: $35.88/yr
TrustPilot Score: 4,7/5
Money-back: 31 days
Visit PureVPN »
Final Thoughts
All things considered, playing DraftKings with a VPN makes it possible for players to circumvent state restrictions.
However, the wisest option would be to play it safe and choose servers from the right states. Besides, it can't hurt to choose a good VPN provider for optimal security.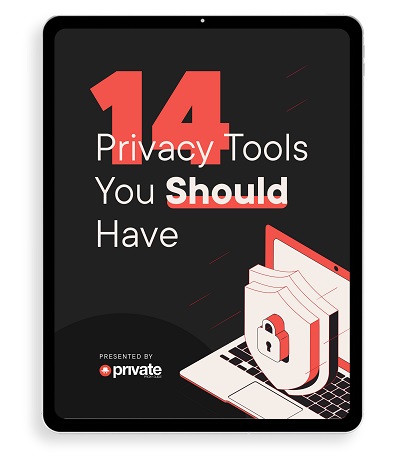 Learn how to stay safe online in this free 34-page eBook.