The VPN services listed further below are also considered the best VPNs for NVidia Shield TV on Reddit, Quora, and other user forums. In this article, you will also learn why you need a VPN for NVidia Shield TV and how to install it.
1. Best VPNs for Nvidia Shield TV in 2023
1.1 ExpressVPN – Fast and excellent VPN for Nvidia Shield TV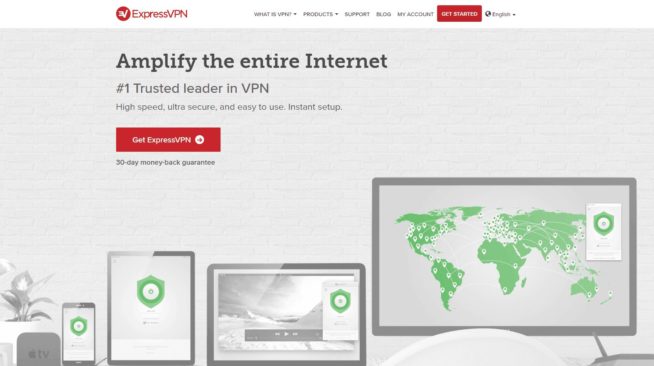 In the world of VPNs, not too many VPN providers offer the best NVidia Shield TV streaming functionalities, but that cannot be said of ExpressVPN. ExpressVPN is a market leader when it comes to VPN services, and it snatches the top spot as the best VPN for NVidia Shield TV. ExpressVPN has stated explicitly in its terms and conditions that it upholds a zero logs policy to provide the highest level of protection to its users.
It also employs multiple security protocols such as the OpenVPN protocol, as well as the military-grade AES-256 encryption standard. ExpressVPN also employs a network lock that stops all your internet traffic should the VPN connection drop. Besides security, this VPN also promises the best streaming functionalities thanks to their 2000+ servers located in multiple (90) locations in and out of the US.
The power of ExpressVPN is seen in its ability to unblock geoblocks and geo-restrictions put by Netflix, Hulu, iPlayer Amazon Prime Video, HBO, and now NVidia Shield TV. The latter comes from the VPNs Android compatibility, and there is also the fact that you can install the VPN through the sideloading method once you access the APK files. Note, however, that the use of ExpressVPN will cost you a bit more than you'd like, but it's totally worth it given its features and functionalities.
1.2 NordVPN – Cheap but reliable streaming VPN for Nvidia Shield TV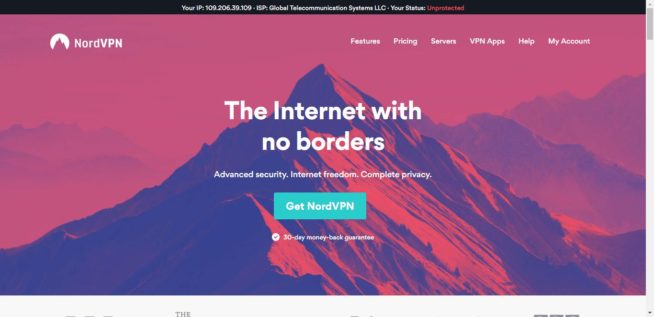 NordVPN makes it to the list of the best NVidia Shield TV VPNs thanks to its SmartPlay Feature which makes the device compatible with the application; unblocking access to any site you want to connect to. NordVPN boasts top security features such as its double VPN encryption, as well as its CyberSec feature which prevents connected devices from all manner of intrusive ads.
CyberSec will also protect your devices from malicious threats online. Its other security features include the strict no logs policy, its automatic switch, and DNS leak protection. One of its encryption protocols is OpenVPN which offers the perfect blend of security and speed while protecting you from hackers.
NordVPN's OpenVPN protocol features the AES-256-bit encryption, as well as a 2048-bit DH key; both offering the highest level of security. Also present is an IKEv2/IPSec function that works seamlessly with its Windows clients. The other security functions include Tor Over VPN; MultiHop protection which creates hard-to-track VPN chains; and Onion over VPN that gives access to the Dark Web. It also uses proxies.
This VPN has the highest number of VPN Servers, that is over 5000 servers. These servers are spread across 62 countries (Over 1900 in the US alone and over 500 servers in the UK) allowing you access to all your favorite TV shows and games from any part of the world, including the Middle East, Africa, and Asia Pacific. NordVPN boasts near-perfect connection speeds as well as expert customer support to give you the best streaming experiences. You might also like this VPN because of the affordability of the packages offered and its 7-day trial period.
1.3 PureVPN – Has many servers and is good for streaming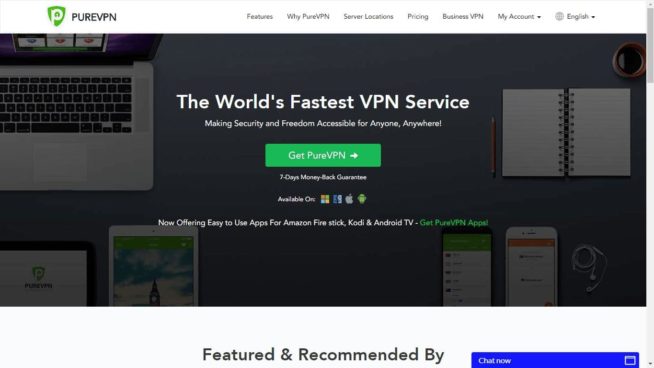 PureVPN is the other top-recommended VPN service for NVidia Shield TV thanks to its encryption power. This VPN service fully encrypts all your data on the internet, including anything you stream over the device. PureVPN will also unblock all the geo-restricted apps and websites such as Hulu, Netflix, HBO and with its military-grade encryptions, it will keep your devices, including the streaming box from malware.
Pure VPN is also well-regarded because it doesn't keep any logs of your online activity. With at least 750 servers in over 140 countries, you can stream from your Shield TV by Nvidia fast, from any location. This VPN also allows anonymous streaming, and it is compatible with Android devices.
1.4 IPVanish VPN – Good prices and fast VPN for Nvidia Shield TV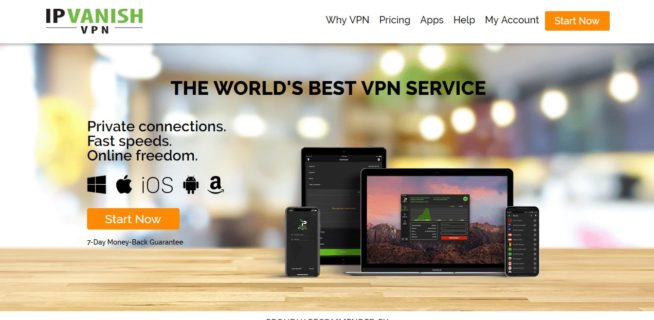 If you are a Kodi user, then you must have an idea of IPVanish VPN given the VPN's popularity in the community of Kodi users. Now, even when you are not a Kodi user, you can finally enjoy streaming from the Nvidia Shield TV thanks to IPVanish VPN. This VPN provider owns and maintains most of its servers, meaning that it has total control over its networks and it can resolve its issues fast.
This VPN provider is also reliable since it uses 256-bit AES encryption in addition to other security features such as a kill switch, OpenVPN obfuscation and regularly changing IP addresses. This VPN gets around censorship filters, and it ensures the fastest streaming services thanks to the company's investment in over 1000 servers located in at least 60 countries.
IPVanish VPN is the only VPN network that's been listed in the Tier- VPN network. You might also like the VPN for its high connectivity speeds which result from the use of the OpenVPN protocol, as well as the L2TP/IPSec and the PPTP protocols. The customer support services are available 24/7 and reliable, and you can connect to a maximum of 10 devices simultaneously when using this VPN. The VPN offers affordable plans and a 7-day money-back guarantee if dissatisfied. The only huge downside of this VPN is that it lacks a custom client for Ubuntu.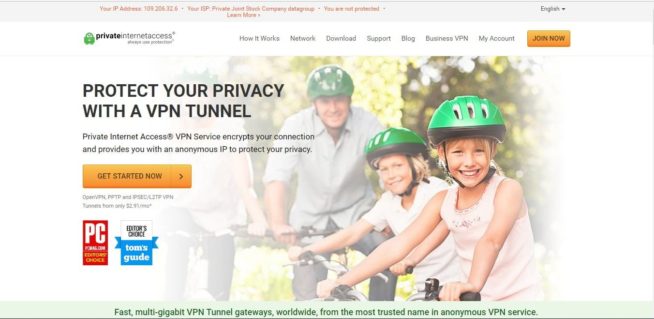 You can finally protect your Nvidia Shield TV using the VPN tunnel from private Internet Access. While unblocking geoblocks allowing you to stream video content from various apps, Private Internet Access will enhance your online security by preventing spying and malware attacks. With your Nvidia Shield TV connected to your Wi-Fi most, if not all the time, your device is at a significantly high risk of malware attack. So, you might want to invest in a VPN service like Private Internet Access to secure your device. This VPN further ramps up your security online by giving you the option to pay for the service using a gift card, anonymously. Private Internet Access uses 128-bit encryption and it has a no-logs policy.
Private Internet Access review
Note that the VPN service providers reviewed above are among the best, not just for their compatibility, but also for the security systems, access, convenience, ease of use, and reliability. With the best VPN service, you can bypass any self-imposed ISP speed throttling, enhancing the function of the streaming TV box.
2. Do you need a VPN with NVidia Shield TV?
Well, most of the content that you'd like to stream via NVidia Shield TV is geo-restricted, which means that without a VPN, when you are at a location that restricts access to sites like Hulu or Netflix, your NVidias streaming box will be useless. VPN allows you access to all the wonderful functionalities of this streaming box. To defeat the geoblocks and to access Netflix's extensive content library from your country, a VPN service provider will mask your IP address or give you a different IP address that makes it look like your content comes from another country, defeating the blocks/ restrictions.
For all this to happen, you need to find and invest in the best VPN service provider who will allow you to connect to specific servers in the US, giving you access to the content you are looking for. Since its clear that VPN is essential for the functioning of the NVidia Shield TV, in and out of the US – it encrypts your online traffic and masks your location to protect your privacy, which is the best VPN for NVidia? Which VPN will allow data protection from hacking or online monitoring? Which VPN will keep all your data private while you install the VPN on your Shield TV? Well, this article answers all those questions, and it will also guide you on how to set up your VPN on the NVidia Shield TV.
But first, it's important to note that the best VPN service for this Android streaming box will be the ones that give you access to unlimited bandwidth while giving you access to a big number of servers to maximize your entertainment options. There aren't many VPN providers that work well for this streaming box, hence this review.
3. VPN Setup for Nvidia Shield TV
Having identified your preferred VPN service, subscribe to their plan then, on the VPN service provider's website, download the Android APK file. Once downloaded, you need to transfer the file into your USB flash drive then delete the APK file from your computer.
Next, switch on the NVidia Shield, but don't plug in the USB drive yet. Go to NVidia Shield TV's Settings tab then click on the Security and Restrictions tab, and Enable the Unknown Sources Option. Accept the changes by pressing Ok.
Back to the Nvidia Shield Home page, open the Google Play Store and under the search option, look for the ES File Explorer, then install the ES File Manager, and then click Accept when it asks for permission.
Once the installation is complete, plug in your USB drive into the NVidia Shield. Doing this brings up a pop-up that prompts you to open an ES File Explorer, click Ok.
With the ES File Explorer open, click local (on the left-side menu) then select the USB option and click Open. Here, you will see the VPN's APK file, click on it the install. Click Install again, and once the installation is complete, click Open. This opens the VPN app. Now enter your username and the password for logging in.
You can configure your VPN if you click on OK when the connection request appears.
Next, connect to any of the available VPN servers by clicking the Connect tab.
Note that every time you want to connect to VPN, you have to go to the ES File Explorer then choose the VPN.
And, just like that, you can stream Netflix or any other video streaming site using Nvidia Shield TV.
4. What is the Nvidia Shield TV?
Nvidia Shield TV refers to an Android-based box and the most advanced streamer that gives wholesome and best-quality streaming in 4K HDR quality. This streaming box also allows the streaming of movies, Live IPTV, as well as TV shows. This NVidia Shield TV also supports hands-free voice commands thanks to its Shield Controller.
The Shield Controller is a taste of heaven to gamers because it allows every gamer to better control their moves and actions when playing. Despite excitement from the Droid community, this NVidia Shield TV sales did not initially skyrocket because it was too expensive. However, this Shield TV has gained popularity over the years thanks to advancements in technology and its high processing power. It also has extra features as the Google Assistant added to the NVidia Shield TV, making it more appealing, despite its price tag.
5. Versions of Nvidia Shield TV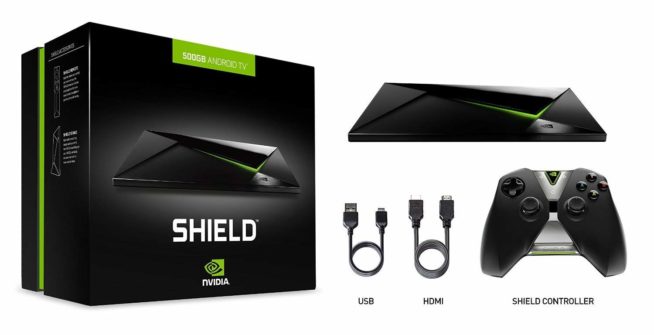 This streaming device comes in two versions, and one costs more than the other even though both streaming boxes offer 16GBs of storage. The expensive version comes with the Shield Controller gamepad and remote control while and the cheaper version lacks the Shield Controller gamepad. With a price difference of $20, we recommend getting the version that comes with the controller because this investment ensures that you enjoy hands-free, voice control using the Google Assistant.
This NVidia Shield TV also features an NVidia Gamestream which allows you to stream games straight from your laptop via your home network. Once connected, you will enjoy the best of High Dynamic Range, HDR videos. Note, however, that for you to enjoy the best quality streaming of TV shows and games, you must have a very stable and super-fast internet connection. But, these are not the only features supported by this streaming box as it also supports Google Chromecast which lets you stream videos to the device from any of your mobile devices.
VPN Service


www.nordvpn.com
NordVPN
Review
Price: $11.95 $3.71/month
Servers: 5500+ in 59 countries
Simultaneous connections: 6
Jurisdiction: Panama
Payment: PayPal, AmazonPay, Crypto, Google Pay, Klarna
Torrenting: OK
Unblocks US Netflix: Yes
Dedicated IP: $70/yr
TrustPilot Score: 4,7/5
Money-back: 30 days
Extra: Double VPN, Obfuscated servers
Visit NordVPN »


www.expressvpn.com
ExpressVPN
Review
Price: $12.95 $8.32/month
Servers: 3300+ in 94 countries
Simultaneous connections: 5
Jurisdiction: British Virgin Islands
Payment: PayPal, Crypto, AliPay, Klarna,
Torrenting: OK
Unblocks US Netflix: Yes
Dedicated IP: Not provided
TrustPilot Score: 4,7/5
Money-back: 30 days
Visit ExpressVPN »


www.cyberghostvpn.com
CyberGhost
Review
Price: $11.99 $2.25/month
Servers: 6600+ in 89 coutrines
Simultaneous connections: 7
Jurisdiction: Romania
Payment: PayPal, Crypto
Torrenting: OK
Unblocks US Netflix: Yes
Dedicated IP: $51/yr
TrustPilot Score: 4,8/5
Money-back: 45 days
Visit CyberGhost »


www.surfshark.com
Surfshark
Price: $11.95 $2.49/month
Servers: 3200+ in 65 coutrines
Simultaneous connections: Unlimited
Jurisdiction: British Virgin Islands
Payment: PayPal, Crypto, Google Pay, Amazon Pay
Torrenting: OK
Unblocks US Netflix: Yes
Dedicated IP: Not provided
TrustPilot Score: 4,3/5
Money-back: 30 days
Visit Surfshark »


www.purevpn.com
PureVPN
Review
Price: $9.60 $3.33/month
Servers: 6500+ in 140 coutrines
Simultaneous connections: 10
Jurisdiction: Hong Kong
Payment: PayPal, Credit Cards
Torrenting: OK
Unblocks US Netflix: Yes
Dedicated IP: $35.88/yr
TrustPilot Score: 4,7/5
Money-back: 31 days
Visit PureVPN »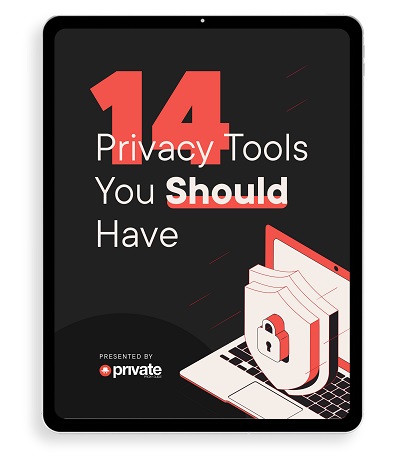 Learn how to stay safe online in this free 34-page eBook.